Overview
The Porsche Cayenne is a beautiful sport utility vehicle. Porsche has truly made leaps and bounds with it and it's so much more impressive looking now than it used to be! The level of quality you get with this SUV is just outstanding. You get the dynamic design, high-quality interior, and the incredibly powerful engine options. This vehicle was made for performance, it wasn't just an afterthought. That's why we love the luxury midsize Porsche Cayenne SUV! The Cayenne does have a higher starting price than some of its competitors, though, so be sure to keep that in mind (it starts from $66,800)!
There are a number of trims to consider, offering various powerful and efficient engine options. There's even a Cayenne E-Hybrid to consider! Continue reading below for more details about the 2019 Porsche Cayenne!
Photos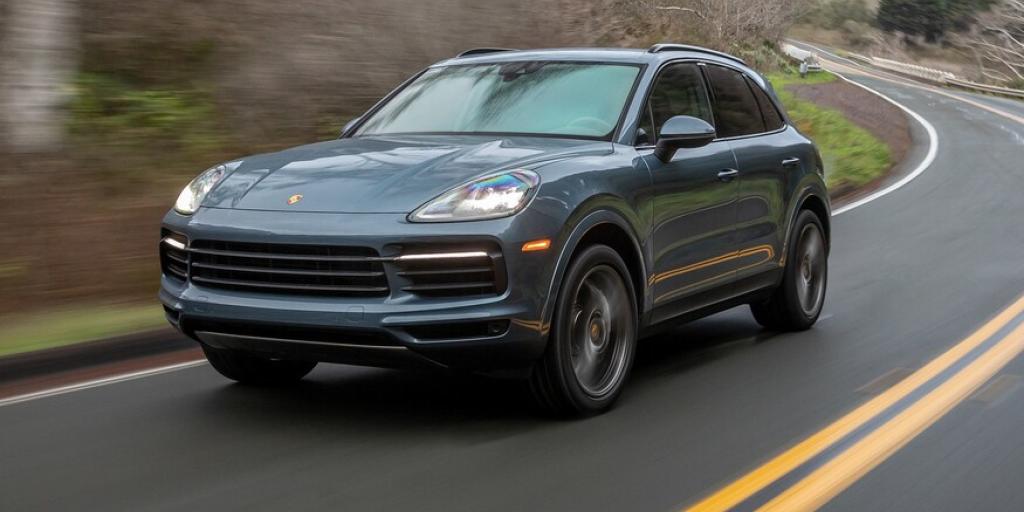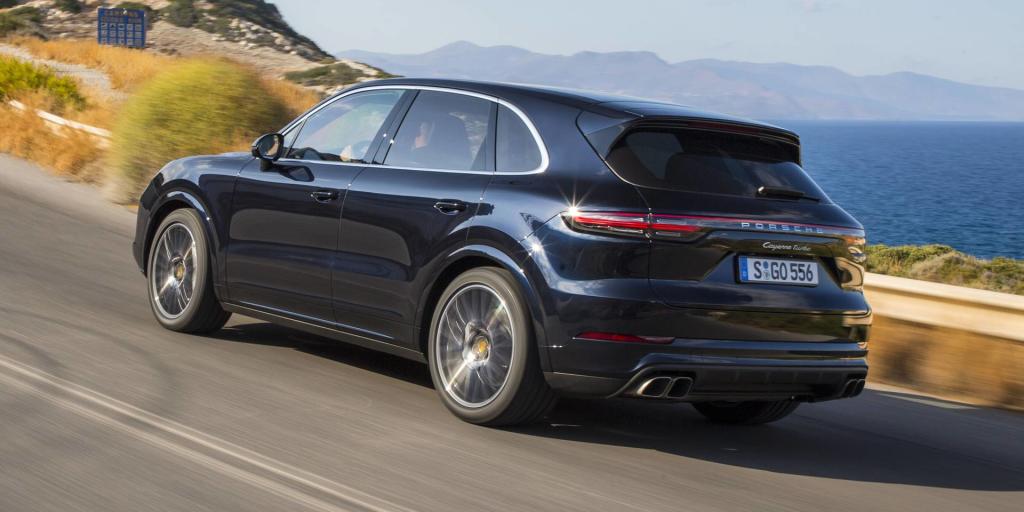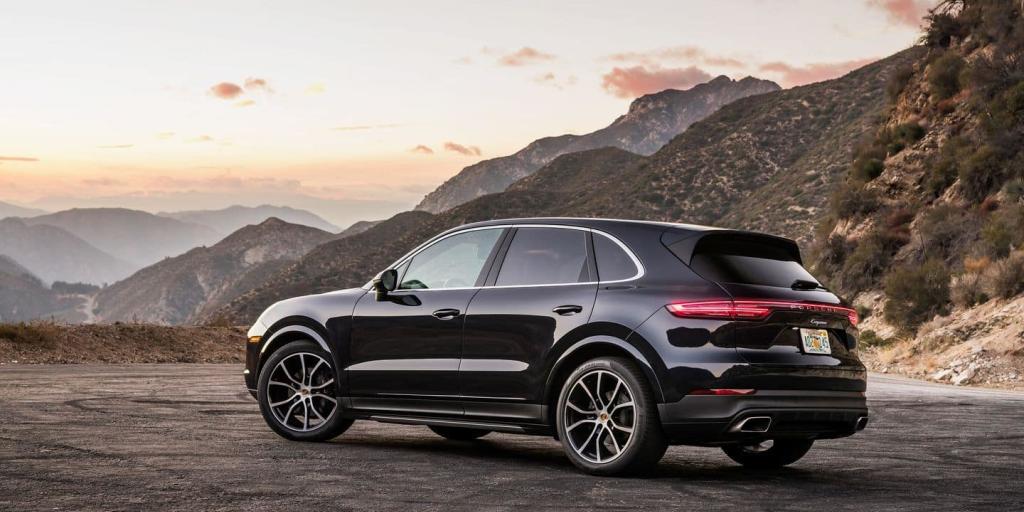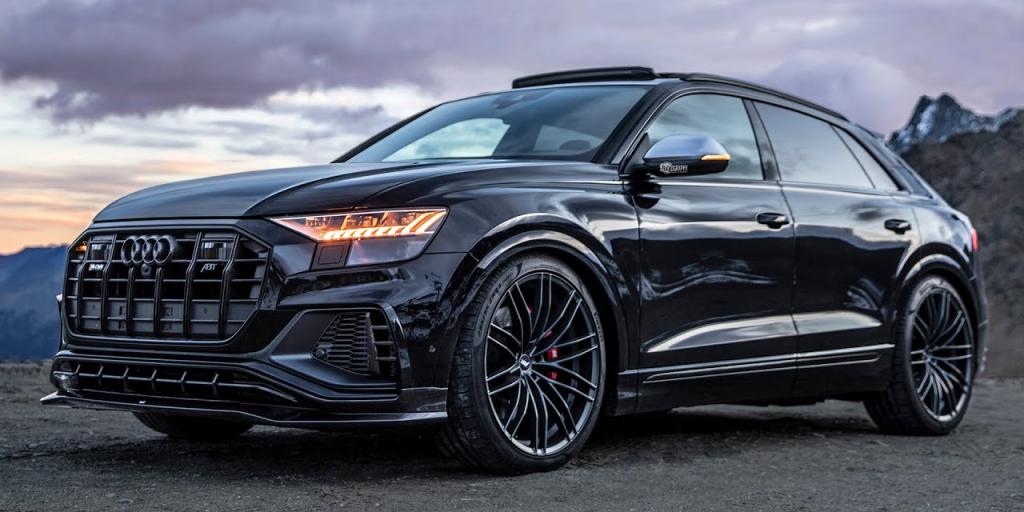 Performance
The base Cayenne SUV should not be considered a base model in terms of performance. That's because this entry-level Cayenne is still quite powerful! It features a 3.0L turbocharged V6 engine and it has all-wheel drive (as all other trims do). Its engine generates 335 horsepower and 332 lb.-ft. of torque. It can go from 0 to 60 miles per hour in 5.9 seconds or even faster than that with a sport package tacked on. It can also reach a top speed of 152 miles per hour.
The Porsche Cayenne S is next in the Cayenne lineup! Upgrading to it gets you a 2.9L twin-turbocharged V6 engine that produces nearly 100 more hp. It churns out 434 hp and 406 lb.-ft. of torque. It can reach a top speed of 164 mph and can accelerate from 0 to 60 mph in as fast as 4.6 seconds. Like the base model, the Cayenne S comes with AWD and an 8-speed Triptronic S automatic transmission.
The Porsche Cayenne Turbo has a 4.0L twin-turbocharged V8 engine, meanwhile, which churns out a whopping 541 horsepower and 568 lb.-ft. of torque! It can get up to 60 mph in around 3.9 seconds (or faster). The Cayenne Turbo has a top speed of 177 mph. It also has all-wheel drive and the 8-speed automatic. It doesn't get great fuel economy, though.
The Porsche Cayenne E-Hybrid, on the other hand, does! It's more efficient and eco-friendly, but still produces significant power. It comes with the 3.0L turbocharged V6 engine of the base Cayenne, but it works together with a 14.1 kWh electric motor that generates an additional 134 hp and 295 lb.-ft. of torque. The pair offer a combined output of 455 hp. The Cayenne E-Hybrid can go from 0 to 60 mph in as little as 4.7 seconds (with the Sport Chrono Package)!
There's also the even more powerful Porsche Cayenne Turbo S E-Hybrid to consider! It has a hefty starting price of $161,900.00! It goes from 0 to 60 mph in just 3.6 seconds (again, with the Sport Chrono Package)! That's all thanks to a max combined system output of 670 horsepower! Talk about impressive! This trim option is $100,000 more expensive than the base Cayenne, though, so it does cost a significant amount more to get all of this power!
As for towing, the 2019 Porsche Cayenne has a maximum towing capacity of 7,700 pounds!
Interior
The Porsche Cayenne's interior is something special. SUVs.com had the chance to test drive a Cayenne S that had a beautiful red leather interior. It was truly stunning and definitely made the vehicle pop!
Porsche says it purposefully designed the interior of its Cayenne to feel special, saying it kept the company's origin in motorsports in mind.
"There are many SUVs," Porsche admits on its website. "But only one (the Cayenne) where you can breathe in the motorsports atmosphere just from entering it. High quality, sporty, ergonomic."
All Cayenne trims' interiors impress as they feature high-quality materials and are spacious with room for five. You get sport seats in the back and the rear passengers also enjoy the same climate controls as those in the front. There's also plenty of variety offered with the interior and lots of unique materials to choose from! If personalization is what you're after, know Porsche has it!
The rear seats of the Cayenne fold easily, by the way, for more cargo space. There isn't a huge amount of standard cargo space in the Cayenne, but the space works just fine for us. There's 27.1 cubic feet of space with the rear seats up or 60.3 cubic feet of it when the seats are folded.
New in all Cayenne models is the Porsche Advanced Cockpit control concept. Between the front seats you'll find the center console with Direct Touch Control. It features an interface in glass look with touch-sensitive buttons for direct access to important functions (including the compact gear selector). Above that center console is the Porsche Communication Management system with a full-HD 12.3-inch touchscreen display! It has an online navigation module for intuitive operation, talk about advanced! There's Bluetooth connectivity and a 10-speaker audio system. The new instrument cluster, meanwhile, sits behind the Cayenne's multifunction Sports steering wheel. Love the sporty look of that steering wheel and the Porsche crest on it! You also get a rearview camera or surround view camera with your Cayenne, depending on which trim level you opt for.
Exterior
The Porsche Cayenne makes a sporty impression. It has features that clearly distinguish it as a Porsche, such as the heavily emphasized front wings, the long, sloping hood with power domes, and the large three-piece air intakes. Up to 22-inch wheels are now available with -- for the first time on the Cayenne -- mixed tires with up to 315mm at the rear axle!
The newly styled doors of the 2019 Cayenne impress, as does the completely redesigned rear. The striking light strip at the rear extends over the entire width of the vehicle, giving it a cool look. Just like in the front, the LED lights in the back are gorgeous!
Safety
The Cayenne has all the standard safety features you'd expect in a luxury SUV of this size. It also has a fancy theft deterrent system and night vision. The multi-collision brake system is helpful if you get in an accident. It automatically applies the brakes after a collision occurs to help prevent secondary impacts.
There's a rearview camera, but also a more complex surround view camera system available. Other available safety features include lane keeping assist, lane change assist, front and rear parking sensors, adaptive cruise control with a collision warning system, and more.
Pricing
The 2019 Cayenne starts from $66,800 and can significantly go up from there. A Cayenne S is priced from $84,300. The Cayenne E-Hybrid has a similar starting price of $81,100. The powerful Cayenne Turbo starts from $126,500. The most powerful Cayenne Turbo S E-Hybrid we mentioned, meanwhile, starts from a whopping $161,900! What do you think of that price for the hybrid vehicle producing 670 hp? Let us know!
As always, be sure to check with your local Porsche dealer on any specials and pricing before you buy a Cayenne. Also be sure to test drive any SUV you're interested in. Competitors for the Cayenne include the Range Rover Sport, BMW X5, and Audi Q7.
Verdict
We love the bold and sporty look of the Porsche Cayenne SUV. The power offered is also phenomenal and the feel of the interior matches the high level of performance you get. The red leather interior of the Porsche Cayenne S we had a chance to test drive from Porsche of Cherry Hill was just gorgeous! As long as you don't need a ton of cargo space, you're fine with just two rows, and you have the extra money needed to buy a Cayenne, it could be a good midsize luxury SUV option for you!