Overview
The BMW X5 is a BMW staple. It's been around since 1999 and is now in its fourth generation. The latest X5 now has a more powerful and fuel efficient base engine than the outgoing model. There's also more technology in the 2019 BMW X5, including a wider touchscreen.
The X5 is a midsize SUV that offers space for five passengers, but an optional third row can be added to seat up to seven. You can't go wrong with either of the engine options under the hood. Even the base engine offers an impressive amount of power. Up to 22-inch wheels are available, which adds to the X5's look. The interior is luxurious and features more tech than before. There's also plenty of cargo space for everyday use. Overall, there's a lot to like about the X5!
Photos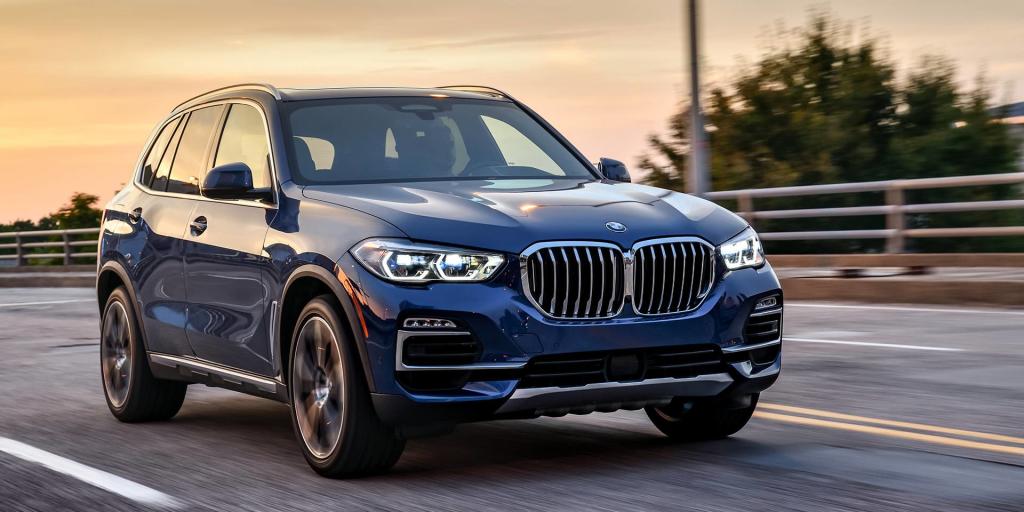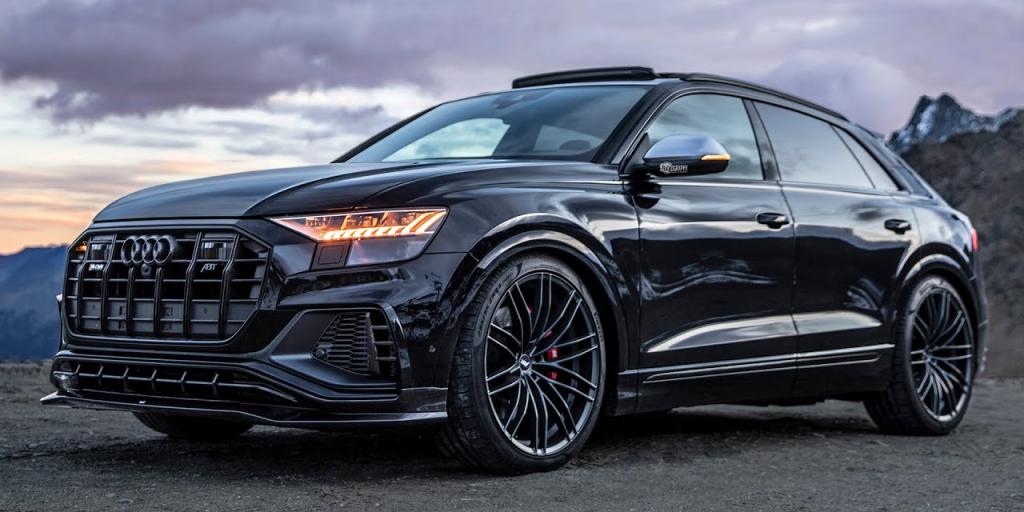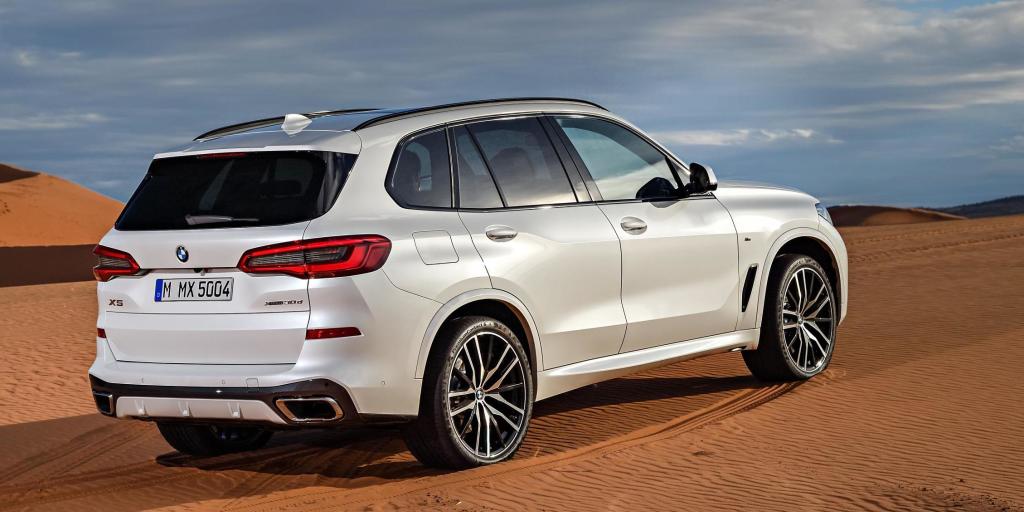 Pricing
The X5 has 5 available trim levels, including a hybrid and diesel model. The base sDrive35i has a MSRP of $56,600. The all wheel drive xDrive35i costs an additional $2,300 at $58,900. The xDrive35d diesel model begins at $60,400. The xDrive40e plug in hybrid has a base MSRP of $63,200. Finally, the 4.4L V8 equipped xDrive50i begins at a staggering $73,650. All models are available with a third row for $1,700 extra except the hybrid model.
Expect to pay a minimum of $1,450 to upgrade the standard leatherette to real leather, unless you're shelling out 70k for the xDrive50i, in which BMW graciously provides leather at no additional charge. This top of line model arrives equipped with the basic driver assistance package, a $1,400 dollar option in the other trims. This package includes a rearview camera and heads-up display. The $1,700 driver assistance plus package adds active blind spot detection, surround view, and speed limit info.
A fuel saving stop/start function is an available option for $1,200 more. The $550 dollar cold weather package heats the steering wheel and rear rows and gives the headlights retractable washers. The $4,500 dynamic handling package boosts vehicle performance with dynamic performance control and dynamic drive with active roll stabilization that reduces body lean when cornering. The $3,250 executive package allows wireless charging, wifi hotspot connectivity, manual rear window shades, soft closing automatic doors, and replaces standard controls with deep, gloss black ceramic controls. The $1,900 lighting package furnishes all LED headlights that turn with your vehicle for better visibility on curves.
The automatic high beams sense the presence of oncoming vehicles and switch on and off automatically, reducing the need to manually adjust high beams and allowing you to focus on driving at night. The $3,000 M sport package replaces the stock seats with 10-way adjustable sport seats with thigh support, adjustable side bolsters, and memory function. An aerodynamic bodykit with shadowline trim gives the X5 an appearance to match its sporty capabilities. This package also adds a sport transmission with manual mode, launch control, and affixes paddle shifters to the thicker M sport steering wheel, also included. The M sport package includes a greater variety of wheels, colors, and interior trim options.
Finally, the Ivory or Mocha interior design package costs $1,950 and augments the interior with rich white or brown Nappa leather with exclusive contrast stitching and a black Nappa leather dash.
Performance
You really can't go wrong in the performance department with the X5. The 2019 version's base engine offers more power and better fuel economy than the outgoing model. There's also improved suspension with Dynamic Damper Control included as standard. Your options are the xDrive40i or xDrive50i. There's also an M50i version to keep in mind, which we'll detail later (not to be confused with the full-blown X5 M).
The BMW X5 xDrive40i is the base model and features a 3.0-liter twin-turbocharged inline six-cylinder. It churns out 335 horsepower and can reach 60 miles per hour in 5.3 seconds. The xDrive50i features a 4.4-liter twin-turbocharged V8 that produces 456 hp and can reach 60 mph in 4.6 seconds. Both engines are paired to an eight-speed automatic transmission. All-wheel drive is standard.
As for fuel economy, the base xDrive40i gets an EPA-estimated range of 26 mpg highway. It gets 20 mpg city and 22 mpg combined. The more powerful xDrive50i gets 22 mpg highway. It only gets 17 mpg city, though, and 19 mpg combined.
There's also a performance version of the X5 to keep in mind. The 2020 M50i will be even pricier than the the xDrive50i, but the M50i's V8 is specially tuned to deliver 523 hp! It can reach 60 mph a half second faster than the xDrive50i can. The standard M Sport Differential, M Sport Brakes, and Adaptive M Suspension make every drive more exciting. That's something people don't mind paying more for, especially in this price range!
The X5 M50i should not be confused with the full-blown X5 M, though, that's also on the way. The X5 M will be the most powerful option, offering around 600 hp.
Interior
The interior of the BMW X5 is luxurious, peaceful, and inviting. The larger panoramic moonroof allows light to beautifully enter the cabin and helps make it feel more spacious. BMW Individual leather upholstery, heated and cooled cup holders, and a Harman/Kardon Surround Sound System are all available. A heated steering wheel, armrests, and rear seats are also available. Some complain the X5's interior isn't as luxurious as some competitor models and they wish more of those available features came standard. The X5 does make up for it in the performance department, though, which we'll detail soon.
Again, there is the option of adding a third row to your X5. While that third row is best fit for kids, it does expand seating up to seven. When that third row is not needed, it folds flush so that you can have more cargo space. As for cargo space, there's up to 72.3 cubic feet of it. The midsize X5 also features a power split tailgate.
The fourth generation X5 features more technology inside the cabin than previous generations. What instantly stands out is the larger center touchscreen. It's now 12.3 inches in size. The digital instrument display is equally large and it puts all the information you need right behind the steering wheel. If that's not enough for you, you can tack on an optional head-up display. The iDrive 7.0 system is used with the screens. It now features a customizable layout and improved interactions. A backup camera comes standard. There's also an improved surround-view camera available.
Exterior
The BMW X5 has a pleasant, athletic exterior look. Up to 22-inch wheels are available, which is nice. The power-folding, heated side mirrors are also a great feature. The one-piece active kidney grille looks beautiful and is less overbearing than the one you'll find on the new flagship X7. Trapezoidal exhaust finishers add to the X5's rear design. There are a number of great exterior color options to choose from. My personal favorites are Black Sapphire Metallic and Phytonic Blue Metallic. Adaptive LED lights come standard, but you can upgrade them so that they feature laserlight technology. You can also make your BMW X5 more eye-catching by outfitting it with the M Sport Package or the performance-boosting xOff-Road Package.
The X5 has a more athletic and sporty look than the new, larger X7. The X7 is a few inches taller and is also almost a foot longer. That translates to more cargo space. The third row in the X7 is also more spacious than the optional third row of the X5. The X5's third row is best fit for children. If you don't need a third row all the time and want a sportier ride, your best bet will be to stick with the X5. If you absolutely need that third row, though, and more cargo space, you might want to scale up to BMW's new flagship.
One special feature to highlight before we move to the interior of the X5 is the Welcome Carpet lighting. It helps you own your X5 experience before even opening the door. Models equipped with Comfort Access feature it. As you approach, the SUV unlocks and the ground is illuminated. You can also optionally start your vehicle remotely, in case you just want to be able to get in and go.
Reliability
JD power bestows the X5 with a 4 out of 5 rating, denoting a "better than most" valuation. Consumer Reports is less enthusiastic, giving the X5 a 3 out of 5 predicted reliability rating. The X5 has suffered two recalls at the hands of the NHTSA. 24 units had 21in tires that said 20in rather than 21in, failing to conform to the tire selection federal safety standard. 36 units were affected with faulty airbag ignitors, which will be replaced by the dealership free of charge.
Safety
The all-new X5 features the BMW driving technology of Active Driving Assistant as standard. That includes active blind spot detection, frontal collision warning with city collision mitigation, lane departure warning, speed limit information, and cross traffic rear alert.
The 2019 X5 can also be equipped with the latest Active Driving Assistant Pro system. That optional system includes active cruise control, active lane keeping assistant with side collision avoidance, steering and traffic jam assistant, automatic lane change, and more.
As we mentioned earlier, a backup camera comes standard and there's an optional surround-view camera. Adaptive LED headlights help you light up the road on dark drives.
As for official safety ratings, the 2019 BMW X5 received a four-star overall rating from the National Highway Traffic Safety Administration. It also earned the Top Safety Pick Plus designation from the Insurance Institute for Highway Safety (when equipped with specific headlights).
Competition
The base BMW X5 xDrive40i has a starting price of $60,700. If you need more power, opt for the BMW X5 xDrive50i. Its 4.4-liter twin-turbocharged V8 produces 456 hp. It has a starting price of $75,750. Upgrading to the 2020 X5 M50i will set you back around $7,000 more.
If you're interested in the X5, be sure to take it for a test drive and check with your local BMW dealer on pricing and any specials. If you're interested in looking at some competitor models, you could consider the the Mercedes-Benz GLE-Class or Volvo XC90 (for those who want to stick with a 5-seater). If you're considering the optional third row, you could also take a look at the Audi Q7 or Volvo XC90. The Range Rover Sport offers a third row as well, but that row is small like the X5's.
Don't forget the new flagship BMW X7 is another option. It offers more space in the third row, but is pricier. While it offers a bit of a less dynamic drive than the X5, it's still a great ride.
Specs
Having been around since 1999, the BMW X5 is clearly here to stay. Now in its fourth generation, there's lots to love about the new and improved X5. There's plenty of juice to back it up no matter what engine you opt for, and all the technology and driving assistant features offered are solid. We're also definitely looking forward to seeing the full-blown X5 M, but appreciate the M50i as a performance version of the X5 in the meantime.