Overview
The Mercedes-Benz GLE-Class was redesigned for 2020 and the new GLE is now more advanced and even more stunning than before! It also has a more powerful turbocharged engine for its base. It's an impressive SUV on many fronts as it offers plenty of power, an ultra-luxurious and high-tech interior, and comes with many safety systems as standard to help put your mind at ease. Plus, you can now fit up to seven in the 2020 GLE as there's an optional third row!
SUVs.com had the chance to test drive a 2020 Mercedes-Benz GLE 350 with 4MATIC all-wheel drive. There's also the even more powerful 2020 Mercedes-Benz GLE 450 and 580 to consider. Plus, there are AMG performance versions! There's also the option for coupe styling with your GLE.
Continue reading below to learn even more about the all-new GLE-Class.
Photos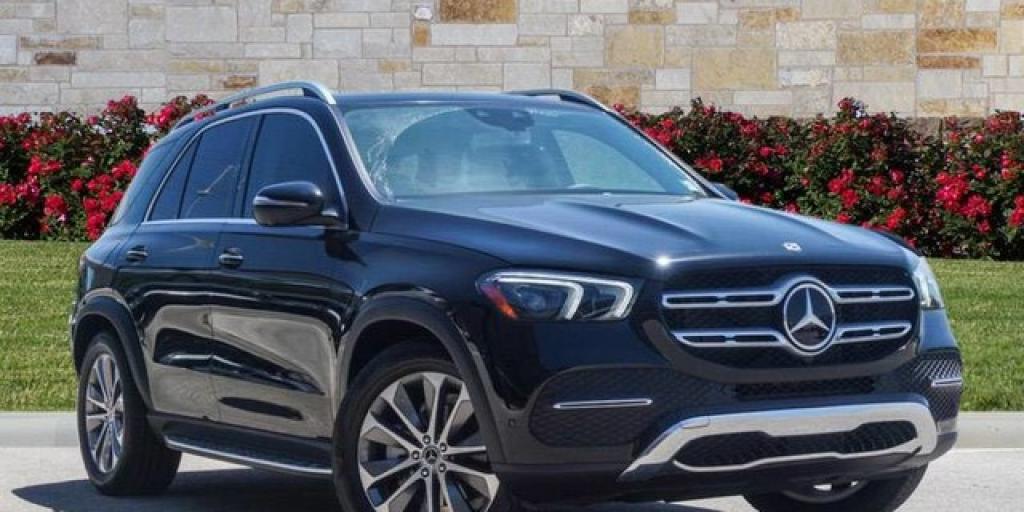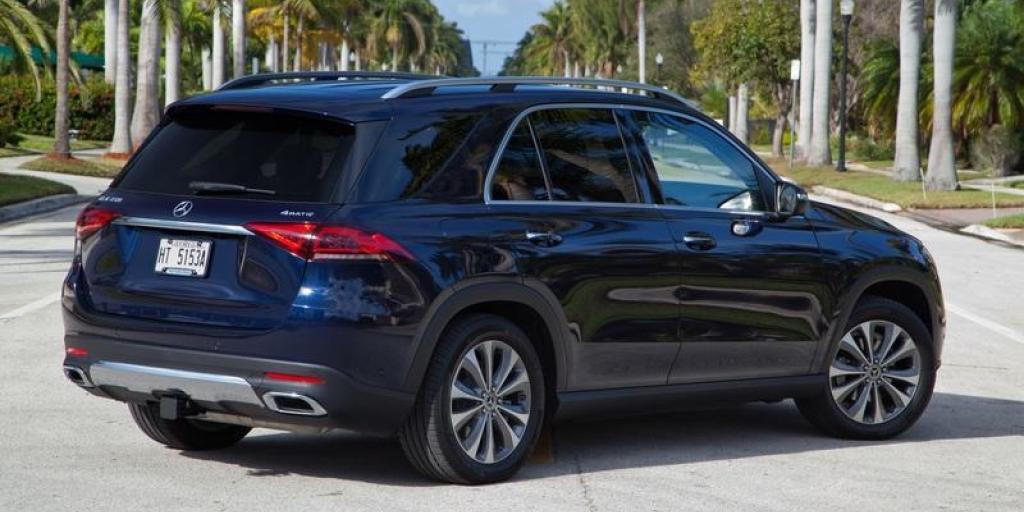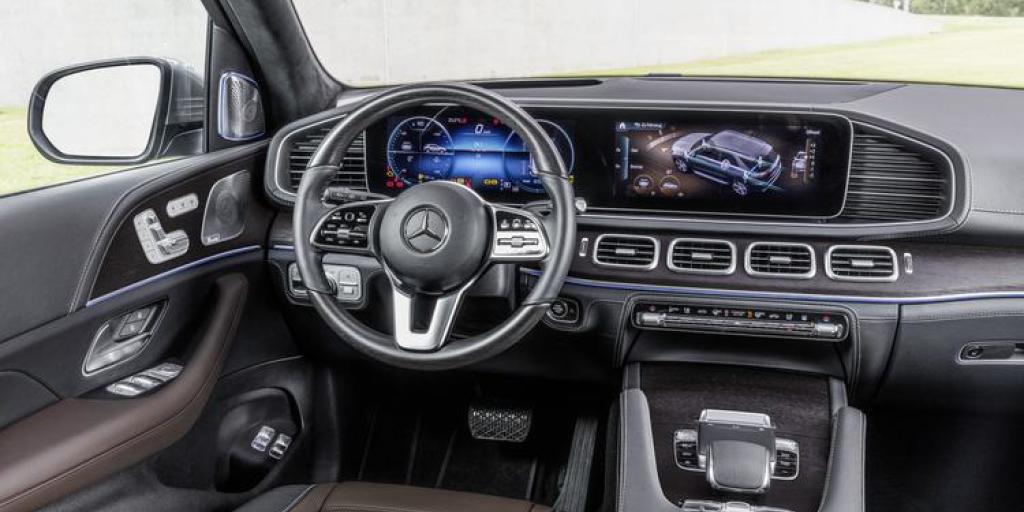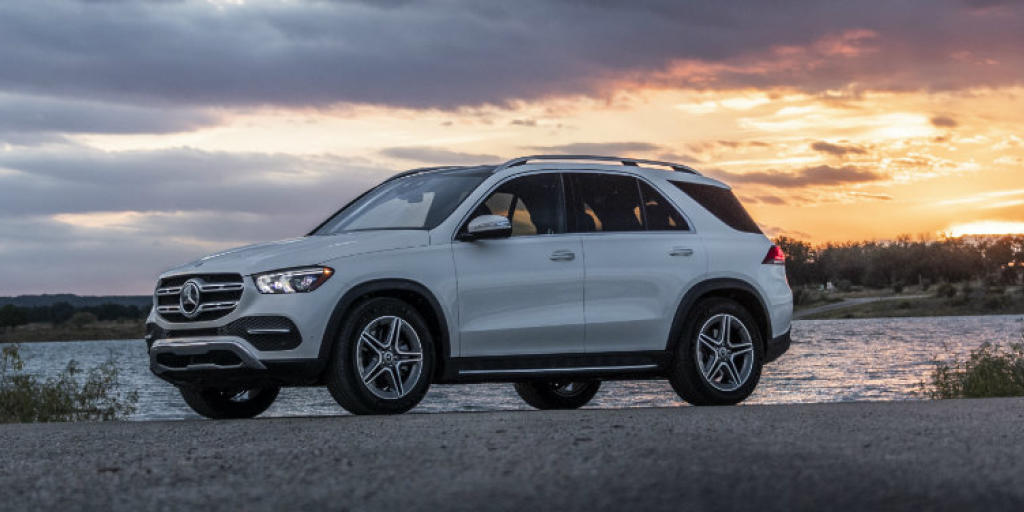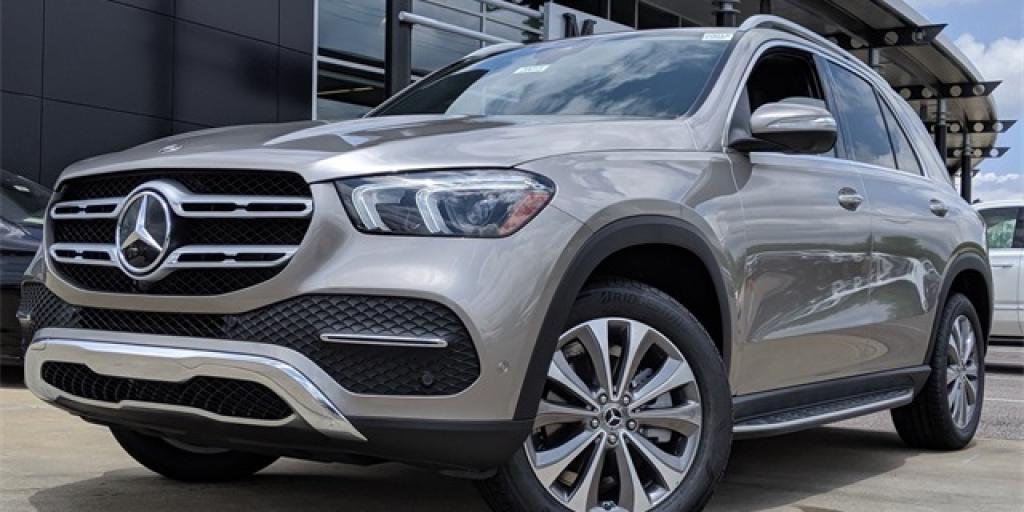 Performance
As for performance, you simply can't go wrong with the 2020 GLE! There's now a more powerful engine offered with the base 350.
A new 255-horsepower turbocharged 2.0-liter 4.0-cylinder engine powers the updated GLE 350. SUVs.com test drove the GLE 350 with added 4MATIC all-wheel drive. Without 4MATIC, it can get up to 60 miles per hour in 7 seconds. With 4MATIC added, it gets there in 7.1 seconds.
The 2020 GLE 450, meanwhile, features a 362-horsepower turbocharged 3.0-liter 6.0-cylinder with added EQ Boost. With 4MATIC all-wheel drive as standard, it can reach 60 miles per hour in 5.5 seconds. That EQ Boost technology is also used with the 483-hp GLE 580 biturbo V8.
All engine options are paired to a 9G-TRONIC automatic transmission with shift paddles. The DYNAMIC SELECT modes also allow you to take charge. Driving modes include ECO, Sport, and the custom Individual setting to vary the throttle feel, shifting, suspension options, and more to help suit the driving conditions.
New for the GLE 450 and GLE 580, by the way, is optional E-ACTIVE BODY CONTROL. It can control the spring and damping forces, as well as the ride height, individually at each wheel. It can also scan the road ahead, lean into curves, and even rock itself out of a sand trap!
Agile, efficient 4MATIC all-wheel drive adds driving confidence. The GLE 350 version SUVs.com test drove featured 4MATIC all-wheel drive and handled well!
One last performance note: there are also AMG performance versions of the GLE to consider!
Interior
The interior of the 2020 Mercedes-Benz GLE-Class is truly stunning and offers everything you'd want and more.
New for 2020 is an optional third row! The package includes 6-way power-adjustment of the more spacious second row for comfort, plus power-folding of its outer seatbacks for easier 3rd-row entry and exit. While the all-new GLE is roomier thanks to a longer wheelbase, keep in mind that the optional third row is still best fit for kids. If you need even more space, you could consider the Mercedes-Benz GLS-Class instead (though more expensive).
The 2020 GLE now features the highly advanced Mercedes-Benz User Experience (MBUX) system. It works with two large, sleek 12.3" screens (the digital display and the infotainment touchscreen). They visually float on the linear dash and help give the SUV's interior a futuristic feel. The wide trim insert near all that technology, by the way, is available in any of five woods, sleek aluminum, or woven metal. The high-quality material options, along with the available 64-color interior ambient lighting system, help make for a wonderfully customizable and relaxing interior! Ionizer-purified air can also be subtly infused with fragrance, helping rejuvenate your body and spirit as you drive! While heated front seats come standard, you can opt to add ventilation and massage features.
You can operate the MBUX system by pinching the 12.3" touchscreen like you would your smartphone. Apple CarPlay and Android Auto come standard with the system, by the way. There's also 5 USB ports. You can also control it by using the steering wheel touch controls or by drawing with your finger on the console touchpad. The easiest way to get the system to do what you want, though, is just to say "Hey, Mercedes!" The MBUX system uses artificial intelligence to turn your words into your GLE's action. You can tell it that it's too cold or that you need a coffee, and MBUX can warm the cabin or set the standard Mercedes-Benz Navigation. It can even learn your habits, as well as new phrases! If that's not enough for you, there's also optional gesture controls.
In addition to the features mentioned, a power liftgate, power tilt/sliding sunroof, garage door opener, a rearview camera, and more come standard. There's also twin grip handles prominently featured up front that help you get in and out of the vehicle. You can upgrade to a panorma roof, if desired. There's also a large head-up display option!
As for cargo space, there's plenty of it. With all the seats down there's over 80 cubic feet of cargo space!
Exterior
The GLE-Class is important to Mercedes-Benz and the company wanted to make sure it updated the midsize luxury vehicle's look properly. We're impressed with the updates made!
As for the specific design changes, the GLE now has a longer wheelbase. It has been stretched by 3 inches, which means more passenger room! The vehicle is also more agile and aerodynamic. Subtle spoilers ahead of each tire, around the rear window, and built into the taillights help reduce noise and fuel consumption.
The grille is now wider and more aggressive looking. The Mercedes-Benz star logo is prominently featured. Standard and available wheels range from 19 to 22 inches, depending on the model. AMG Line Exterior and Night Package options help make the GLE look even more athletic. You can also opt for coupe styling, if desired!
Safety
The 2020 GLE features lots of safety features as standard, by the way, including Mercedes-Benz' Pre-Safe and Pre-Safe Sound technology. There's also 9 airbags, a rearview camera, and plenty of other advanced safety systems available.
Competition
The base Mercedes-Benz GLE 350 costs over $53,000 for 2020. Tacking on 4MATIC all-wheel drive brings the starting price up to $56,200. Upgrading to the GLE 450 4MATIC brings the starting price up to $61,150. More powerful versions are even more expensive and additions could easily drive up the price.
If you're interested in the 2020 Mercedes-Benz GLE, always be sure to go check it out for yourself and also take it out for a test drive. Be sure to also check with your local Mercedes-Benz dealer on pricing and to see if there are any special offers.
As for competitors, you could check out the Audi Q7 or BMW X5.
Verdict
We gave the 2020 Mercedes-Benz GLE a rating of 88 out of 100 in our video review of the vehicle! Please be sure to look up our video review on YouTube if you haven't watched it yet.
The all-new GLE-Class is an excellent midsize luxury SUV (with optional coupe styling) and the improvements made to it for 2020 are very impressive. Now offering more power, advanced technology, and improved safety, the 2020 GLE is a stunning luxury vehicle option. It's also nice that there's that added 3rd row option now, just in case you need to be able to fit some more passengers in a pinch!