Overview
The 2020 Acura RDX is a small SUV that's big on style, performance, and technology. SUVs.com was pleasantly surprised by the RDX when given the chance to review it. That's because it offers impressive performance with peppy acceleration! It also has lots of high-quality features inside, including a standard panoramic moonroof and large 10.2" display!
The RDX is a bit unique in that it doesn't have various trims to choose from. Instead, there's more of a focus on the packages you can opt for. SUVS.com tested an RDX with the range-topping Advance package. There's also less expensive Technology and A-Spec packages to consider!
The 2020 Acura RDX has good value as it has a more affordable starting price than some of its competitors, but it still offers plenty of impressive features and lots of safety technology. There are some areas where the RDX could improve, though. The fact that only packages are offered over trims isn't ideal, and there isn't a second, more powerful engine offering. The touchpad controller that works with the large center display can also be tough to get used to.
If you're interested in learning even more about the small, but sporty and powerful RDX, continue reading below!
Photos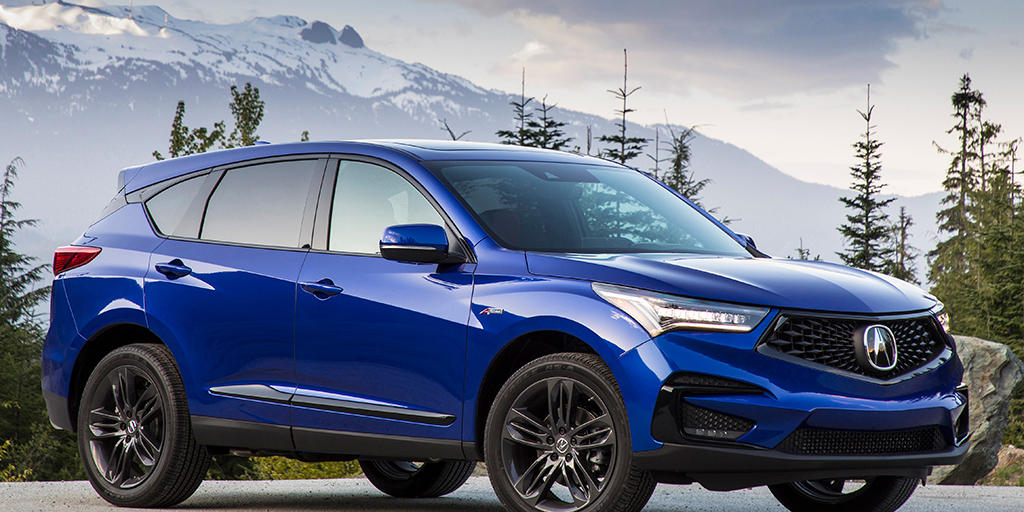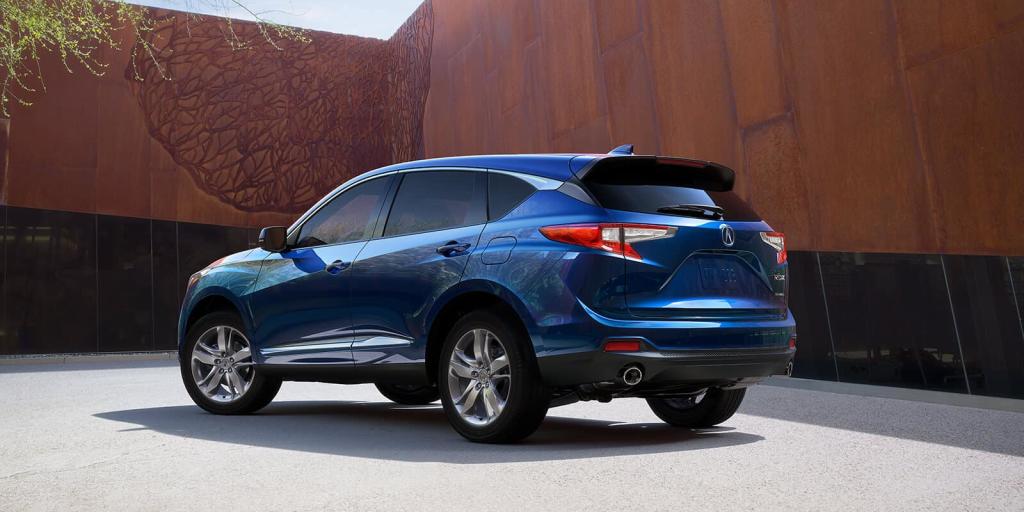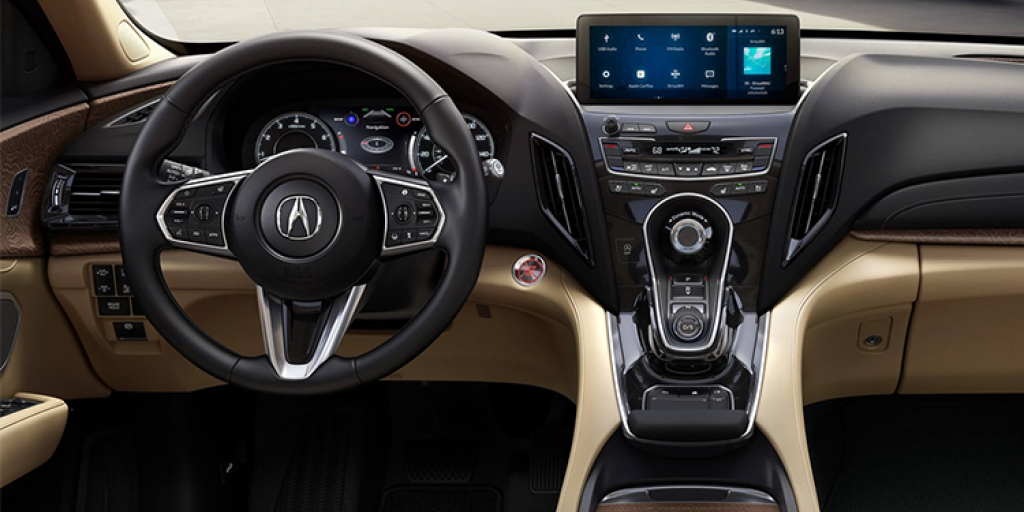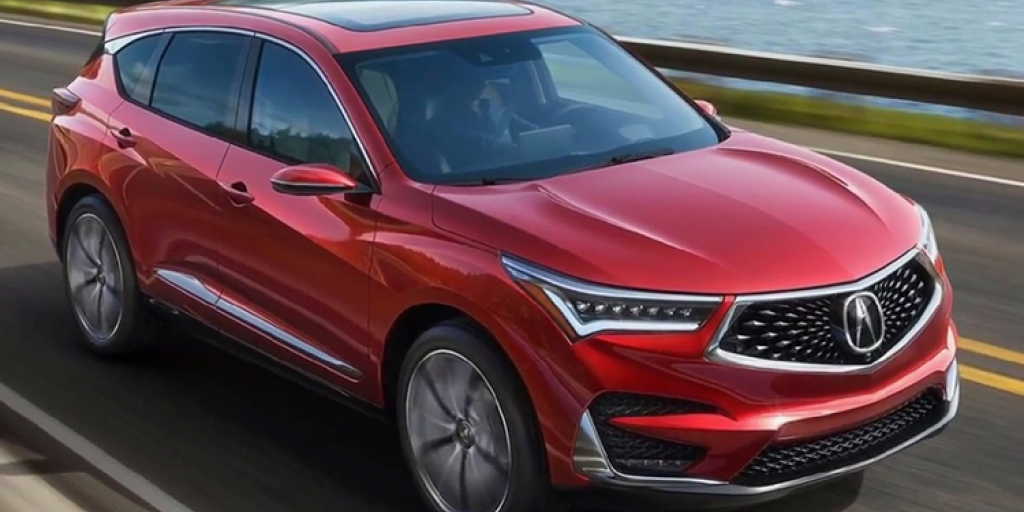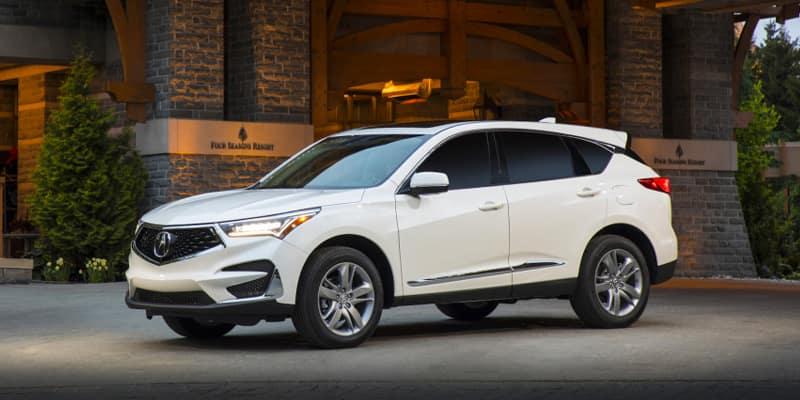 Exterior
The RDX has a fun, sporty exterior and a design that sets it apart from competitors in its segment. Acura calls the RDX's styling "seductive."
The front of the RDX impresses with it striking Diamond Pentagon grille and standard LED headlights. The sculpted rear design, meanwhile, is accented by the round exposed dual exhaust finishers and LED-Illuminated Dragon Taillights.
Heated side mirrors come standard on the RDX, as does a panoramic moonroof. The moonroof helps add to both the exterior and interior's look!
What's also nice is that there are plenty of extras you can get to add to your RDX's exterior. While the various packages offer different styling touches, there's also special 19" and 20" wheel options, roof rails, a roof box, attachments for your skis or surfboard, a special welcome light, hands-free power tailgate, and much more available.
Interior
Moving inside the RDX SUV now, the interior of the vehicle is both spacious and elegant. Authentic, high-grade materials are used throughout. Sport seats with perforated Milano premium leather were featured in the RDX SUVs.com test drove. The 2020 RDX with Advance package we tested also features 16-way power adjustable heated and ventilated front seats, meaning those front seats were extra comfortable. Heated front seats come standard on the RDX, by the way, so you don't need to tack on a package to get those. The panoramic moonroof also comes standard and is beautiful! It allows plenty of light to enter the cabin. There's also an ambient lighting system, a gorgeous leather-wrapped steering wheel, and an electronic gear selector.
As for technology, there's a stunning 10.2" HD center display that works with a touchpad interface. It can be a little bit tricky to get used the touchpad at first, though, so be sure to keep that in mind and also pack your patience! The 10.2" screen is impressive and is positioned high on the dash. It appears to be floating up and out of the dash, offering a clean, sporty, and futuristic look. The system offers Apple CarPlay integration as standard. No mention of Android Auto, though. In addition to the large center display, there's also a 7" color instrument display in the RDX. The RDX with the range-topping Advance package that SUVs.com test drove featured an additional 10.5" head-up display. Only those who opt for the Advance package will receive that head-up display. As for your audio system, you can't go wrong with the RDX. Even the standard audio system offered is better than most, with more premium options additionally available.
What's nice is that as long as you opt for at least the Technology package with your 2020 RDX (which is only around $3,000 more over the base), you'll get navigation. The helpful Acura Navigation System with 3D View is offered with Technology, A-Spec, and Advance Packages.
Other areas of technology and entertainment in the RDX to highlight include the vehicle's WiFi hotspot capability. With available data plans from AT&T, you can actually keep more devices connected than you can fit passengers in this vehicle! You can connect up to seven devices. There's also a multi-view rear camera system that comes standard. While some competitors might just offer one rear camera view, the multi-view system offers the driver three camera options to choose from. It's helpful when backing up and parking. The RDX with Advance package SUVs.com test drove featured an even better surround-view camera system, though! It gives you a 360-degree view of your vehicle, leaving little room for error. There's also a rear camera washer offered with that premium Advance package.
For a small SUV, there's a decent amount of cargo space. There's 29.5 cubic feet of space behind the second row and up to 58.9 cubic feet of it when that second row is folded down. A power rear liftgate is also available!
Performance
There's only one powertrain option with the 2020 Acura RDX. Some critics do wish there was a more powerful engine offering, in addition to a more fuel efficient hybrid option.
SUVs.com was pleasantly surprised by the peppy acceleration offered by the standard engine of the RDX. The small SUV features a turbocharged 2.0-liter 4-cylinder under the hood. It churns out 272 horsepower and 280 lb.-ft. of torque. It's paired to a 10-speed automatic. The setup takes full advantage of the turbo engine's low-end torque and whether you're operating in automatic mode or using the steering wheel-mounted paddle shifters, gear changes are quick and seamless. Front-wheel drive is standard, but Acura's Super-Handling All-Wheel Drive system is available with the RDX for just $2,000 more. SUVs.com definitely suggests adding it as it results in sharper handling.
With the standard Integrated Dynamics System, you can go from everyday driving to full on sport mode. The four dynamic drive modes offered are Comfort, Snow, Sport, and Sport plus. Sport+ adds more aggressive shifts, increasing steering response, and puts your paddle shifters in full manual mode. It's nice for those days you feel like aggressively tackling the road ahead!
If you opt for the Advance package, by the way, you get adjustable ride quality thanks to the added adaptive dampers.
Safety
Just as with technology, safety is a major focus of the RDX. Every RDX gets AcuraWatch as standard. AcuraWatch includes a Collision Mitigation Braking System, Lane Keeping Assist, Road Departure Mitigation, Adaptive Cruise Control, and more. There are also additional available systems to offer even more driver awareness.
Don't forget, a multi-view rear camera system comes standard on every RDX. If you opt for the most expensive package option, the Advance, you'll get an even fancier surround-view camera system.
Competitors
The base Acura RDX without any packages tacked on has a starting price of $37,600 (in FWD) and $39,600 (in AWD). The additional packages available include Technology, A-Spec, and Advance. All feature the same turbocharged engine. The AWD Advance version SUVs.com tested has a starting price of $47,700. Features that help make it special include the head-up display, rear camera washer, 16-way power adjustable heated and ventilated front seats, improved audio system, special surround-view camera system, and more.
Competitors of the Acura RDX include the BMW X3, Mercedes-Benz GLC-Class, and Audi Q5. As always, be sure to test drive any SUV you might be interested in purchasing! Also be sure to check with your local Acura dealer on pricing and ask if there are any specials.
Verdict
There's a lot to love about the Acura RDX, which does have a great value. It has a more affordable starting price than luxury competitors, but it does not skimp on all the luxury features you'd expect. Standard features like a panoramic moonroof, large 10.2" center display, multi-view rear camera system, and more make it an attractive option.
We ended up giving the 2020 Acura RDX an SUVs.com deal score of 78 out of 100. Please comment on our video review of the RDX on YouTube and let us know what you think about the vehicle! Thanks to Gillman Acura of North Houston, by the way, for letting us check out their 2020 Acura RDX.