Many of us purchase sports utility vehicles because they often come with all-wheel drive or four-wheel drive. If you live in an area that frequently gets pounded by snow, having an AWD vehicle can certainly help put you at ease. We're reminded of the benefit of it when we see drivers in tiny passenger cars slipping all over the roadway or unable to pull up their driveway. While having an AWD vehicle may make you feel more comfortable driving in the snow, you should know that it won't prevent you from getting into a wreck when the roads are slick. If you live in area that constantly gets pummeled with the white stuff, you're going to want to outfit your SUV with winter tires. Let's explain why.
Why Winter Tires Are Necessary
We all know winter tires can be quite expensive. There's also, of course, the added hassle of paying someone to put them on and take them off. Many people simply don't see the point in purchasing them because they feel all-wheel drive is enough to keep them safe. Experts, however, say people that think that way are misinformed. In September, 2015, Consumer Reports released the results of a survey it conducted of 54,295 subscribers who drove AWD or 4WD vehicles in the snow during the winter of 2014 for more than six days. The non-profit found that less than 15 percent equipped their vehicles with winter tires. They say the rest felt safe enough just taking their chances. The survey proves lots of people don't feel the need to purchase winter tires, but experts say having all-wheel drive only gives you the illusion of safety. For example, when you head out in the snow in a two-wheel drive vehicle, you'll typically feel your vehicle struggle. Your wheels might have a difficult time gripping the snow and spin or even slide a little. It's a sensation that often makes people feel uncomfortable and therefore encourages them to drive slower. But people with AWD vehicles often don't experience that sensation. When they put their foot on the gas, they're typically able to plow right on through the snow that's on the road. Experts CNN Money spoke to say it gives drivers the impression that their tires have lots of grip. Those people end up driving faster in the snow and they say issues arise when they have to make an unexpected stop. That's because AWD doesn't help when it comes to braking. It's something many consumers don't realize and that's why experts say purchasing winter tires is an excellent idea. "The first time you drive a car with winter tires and you have to stop, and you do, you'll never let a loved one drive without them again," said K.C. Colwell, a senior technical editor for Car & Driver magazine in an interview with CNN Money. Ed Gliss, a test driver for Michelin, says stopping distances on winter tires are typically two car lengths shorter than on all-season tires. What makes winter tires so great is that they're made from special rubber compounds which stay flexible when the temperature drops. That flexibility allows them to better grip the road. Winter tires also have different tread patterns. They have more grooves and edges than regular tires. Consumer Reports points to tests it conducted in the snow as proof of the benefit of winter tires. The non-profit conducted braking tests in an all-wheel drive 2015 Honda CR-V with its all-season tires and then with winter tires. The agency says the differences in stopping distances were considerable. Consumer Reports also pitted the CR-V against a Toyota Camry in braking tests. Both had new winter tires on. The non-profit says the FWD Camry performed just as well as the AWD Honda. They both stopped from 60 mph in about 300 feet. Experts say it proves winter tires are worth it. While experts agree winter tires can be quite costly, they point out that having two sets of tires extends the life of them. They also say they're worth it because they can help prevent you from getting into a costly accident. "When people ask me how much a set of winter tires costs, I tell them it's generally less than your insurance deductible," Matt Edmonds, vice president of the tire website TireRack.com, told CNN Money. Of course, if you decide to purchase winter tires it's crucial to take them off after the season ends. Leaving winter tires on your vehicle during the summer months is not a good idea. That's because they wear faster and don't perform as well.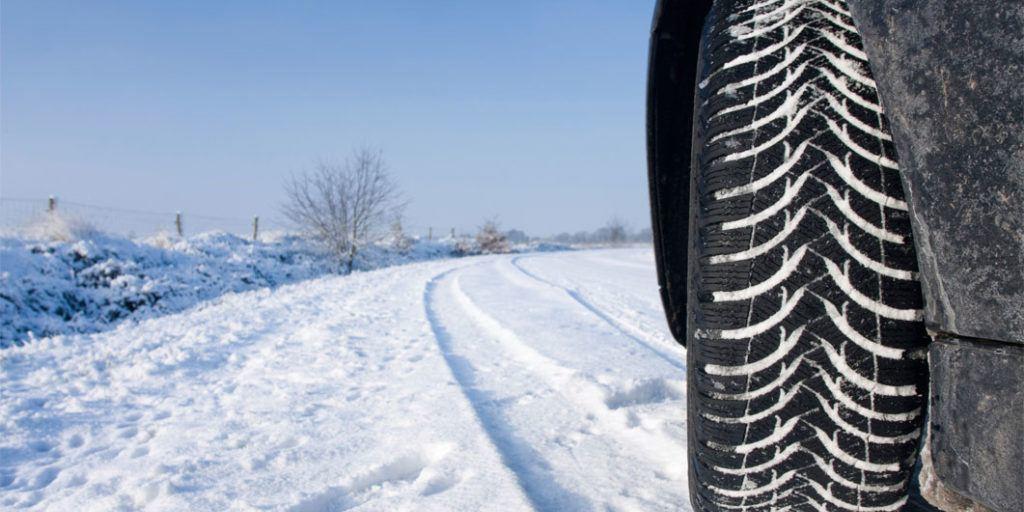 Other Winter Gear For Your Tires
Aside from the winter tires themselves, there are several other items that could be of help when it comes to gripping the snow. It may be smart to invest in tire chains if you live in an area that gets pounded with the white stuff. That's because getting stuck in inclement weather is far from fun. While many cringe at the thought of the process involved in putting chains on your SUV's tires, it doesn't have to be that difficult. Some chains take just two steps to install. You could also opt for 'snow socks' instead of chains. A company called AutoSock based in Norway makes them. They are made from a patterned fiber that sticks to snow and ice, giving you the traction of snow chains without the hassle. Of course, there are plenty of other items that could help you out while driving in the snow. While having the right tires is key, it's also crucial to make sure your windshield wipers work well. No one wants to go through the nightmare of trying to drive through a blizzard with cheap wipers. If you've ever done it, you've probably regretted it. Often times, you have to pull over to smack the ice off your wipers. There are several types of rugged yet flexible blades designed to withstand low temperatures on the market. We can't forget about protecting the interior of your vehicle, either. It may be a good idea to invest in floor mats designed to trap snow, ice, water and mud. Before the next cold front hits, you may want to give winter tires and the other gear we mentioned a thought. That's because the gear could not only help possibly save your life, but also prevent you from getting into an expensive wreck.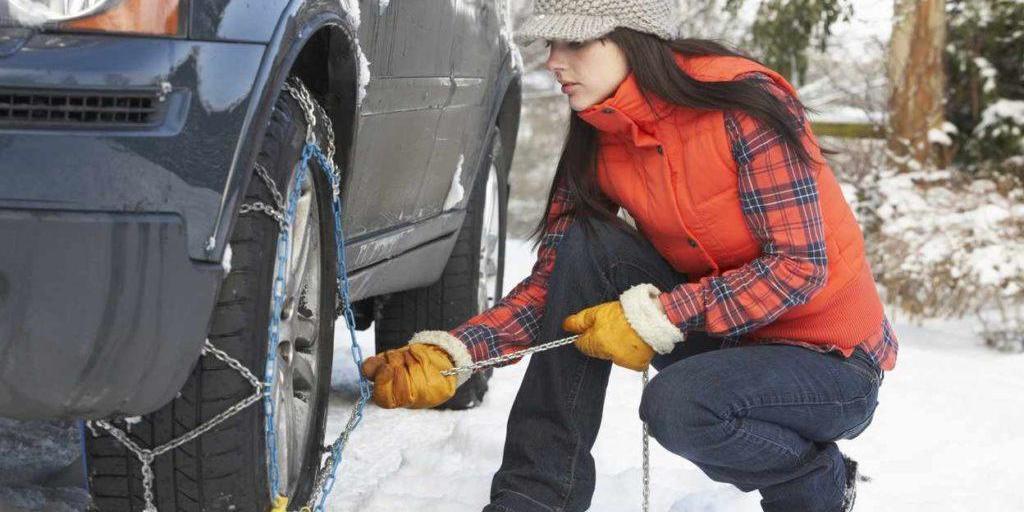 Useful SUV Links
---
Recommended SUV News & Reviews