By now, you've probably heard at least something about Apple Inc eyeing car production. Reuters published an exclusive report about the matter on December 21, 2020 and ever since then, people have been buzzing about it (including Tesla CEO Elon Musk). We have to admit, it was quite the interesting news to break right before Christmas!
Details of Reuters Report on Apple Targeting Car Production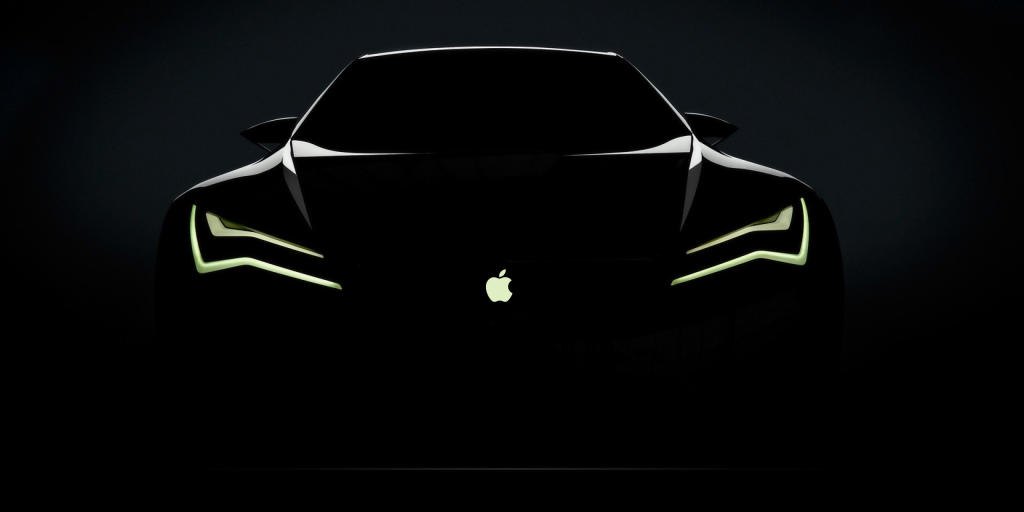 The Reuters report states that Apple Inc is moving forward with self-driving car technology, and that it's targeting 2024 to produce a passenger vehicle.
Apple Inc is known for disrupting and revolutionizing multiple industries. Just think about how it has completely blown away the laptop, smartphone, and tablet markets, or consider the impact it has had on the music industry with Apple Music! There's also the Apple Card to keep in mind. It shouldn't come as a surprise to anyone, quite frankly, that such a behemoth would want to disrupt yet another massive industry. But could Apple be too late to the electric vehicle production game? It's a question that a lot of people are asking right now, although Apple obviously does have seriously deep pockets from all the electronics it sells each year.
As Reuters states in its report, it took Tesla 17 years before it was finally able to see sustained profit from making its electric vehicles. But sources that spoke to Reuters anonymously about Apple's automotive efforts say they feel Apple is very much capable of producing a passenger vehicle within a few years.
"If there is one company on the planet that has the resources to do that, it's probably Apple," a person who worked on the project for Apple told Reuters. "But at the same time, it's not a cellphone," the source added.
Tesla CEO Elon Musk Reacts to Reuters Report
What's interesting is that after the report was published, Tesla CEO Elon Musk reacted to the news in a tweet by saying that he once considered selling Tesla to Apple, but that Apple CEO Tim Cook "refused to take the meeting."
Musk said he had reached out to Cook "during the darkest days of the Model 3 program," which was the first electric car that Tesla designed for the mass market. Musk also reacted to the report by tweeting "strange, if true."
Apple Vehicle Project is Dubbed "Project Titan"

It's important to note that news of Apple's automotive efforts didn't just make headlines for the first time. The project dubbed "Project Titan" was reportedly started back in 2014. Details of it emerged in early 2015, but the project hasn't always been a major focus for Apple.
Fast forward to now, and Apple is said to be targeting as early as 2024 to produce its first passenger vehicle. People familiar with the matter told Reuters that vehicle could include its own breakthrough battery technology.
Those sources said that the new battery design could "radically" reduce the cost of batteries and also increase the vehicle's range. The Reuters report states that Apple plans to use a unique "monocell" design that bulks up the individual cells in the battery and frees up space inside the battery pack by eliminating pouches and modules that hold battery materials.
"Apple's design means that more active material can be packed inside the battery, giving the car a potentially longer range," writes Reuters in its December 21 report. "Apple is also examining a chemistry for the battery called LFP, or lithium iron phosphate."
The person with knowledge of the matter told Reuters that LFP is inherently less likely to overheat, and is therefore safer than other types of lithium-ion batteries.
"It's next level," the source told Reuters of Apple's battery technology. "Like the first time you saw the iPhone."
Still, having a highly complex auto manufacturing network around the world just doesn't happen overnight and Tesla is proof of that. Even with deep pockets, Apple has a substantial amount of work to do.
We should note that Apple has declined to comment on the Reuters report. The sources who spoke to Reuters spoke to the publication anonymously because the Apple plans are not public. Those sources also said that pandemic-related delays could push production of the Apple vehicle to 2025 or beyond. Other reports, though, including by a reliable Apple analyst have stated a vehicle launch could take much longer for Apple, possibly not until 2028 or even later.
State of The EV and Self-Driving Car Market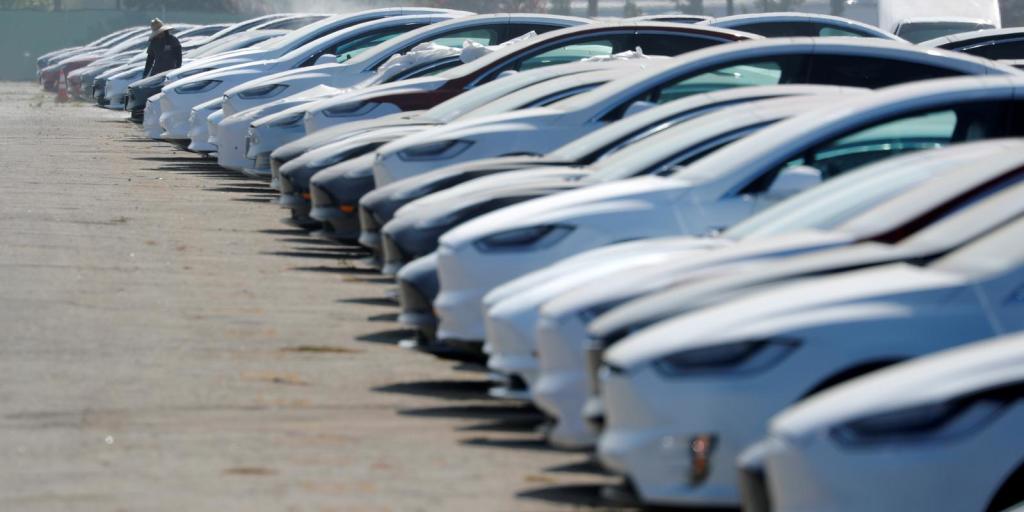 The EV and self-driving car market is only getting more crowded and so Apple is up against some seriously stiff competition! Tesla has been at it for many years, of course, but other big name car companies have also worked hard to bring the heat in the electric vehicle segment.
As for all-electric SUVs made by brands other than Tesla, there's the Audi e-tron, Jaguar I-PACE, the Volkswagen ID.4, and the new all-electric GMC Hummer EV and Ford Mustang Mach-E.
It'll be interesting to see what type of electric vehicle Apple brings to production first. We're hoping it's an SUV, and we honestly wouldn't be surprised to see that! When you consider the popularity of the competitor SUVs we just mentioned, as well as the popularity of the Tesla Model X and Model Y SUVs, it'd make sense for Apple to make a splash in the electric SUV segment first. After all, SUVs offer more versatility and capability than cars do and so that's why families and young people alike are buying up more SUVs than ever before!
What do you think about the news of Apple working on an electric passenger vehicle, and do you have hopes that it could actually reach production by 2024? What body style would you like to see? We'd love to hear your thoughts! Leave a comment on our Facebook page or on our YouTube channel to weigh in!
Useful SUV Links
---
Recommended SUV News & Reviews