We all know that Volkswagen is trying to distance itself from its crushing diesel emissions scandal in the United States. The company has suffered severe financial consequences from it and needs to bounce back in a major way. The company not only needs to win back the hearts of American consumers, but also dealers. By no surprise, it has turned to SUVs for help. The company unveiled its all-new Atlas SUV in October of 2016. It's the largest Volkswagen vehicle ever built in America. It was specifically designed to attract families with room for seven. But now, VW is hoping to expand its reach even further by having another option for families. The company has redesigned one of its best selling crossovers. The all-new 2018 Tiguan SUV was unveiled at the start of the North American International Auto Show in Detroit. It's much longer than the current model, offering more room and cargo space for families. It's being seen as a second weapon for U.S. dealers to use to lure customers who are less than interested in VW's small cars.
"I truly believe that this auto show marks a real turning point for Volkswagen in the United States, based on an upcoming strong product momentum with vehicles that are truly tailored to what American buyers want," said Hinrich J. Woebcken, CEO of the North American region for the VW brand, at a press conference.
As with the Atlas, the all-new 2018 Tiguan is based on Volkswagen's Modular Transverse Matrix architecture. Compared with the current model, the new version of the crossover offers a lot more interior space. The 2018 model is 185.2 inches long. That's 10.7 inches longer than the current model which means it's able to offer 57 percent more cargo capacity. Its wheelbase is even 4.4 inches longer than the new Tiguan being sold in Europe.
"The new Tiguan demonstrates how we plan to give American customers the usability and versatility they demand without sacrificing style or Volkswagen's trademark driving dynamics," said Woebcken in a press release. "Every detail of the Tiguan has been thoughtfully engineered for our U.S. customers to maximize space and convenience, while retaining its performance, agility, and value."
The front-wheel drive models of the 2018 Tiguan get third-row seats as standard, while the additional row of seating is optional on all-wheel drive versions.
Exterior
VW says the all-new Tiguan's exterior adopts the brand's clean and timeless design DNA. It features sharper, stronger character lines and LED lighting. VW says the design also enhances the crossover's utility, "from a 26-degree approach angle for off-roading to a lower lift-in height for the tailgate."
Interior
Aside from offering more seating and cargo space, VW says the interior of the 2018 Tiguan has also been refreshed. The company says the seats offer a premium look as even the cloth seats of entry models now feature a rhombus pattern. For comfort, available options include an eight-way power driver's seat, heated front seats and a heated steering wheel. The all-new Tiguan also comes with the optional Volkswagen Digital Cockpit display which allows drivers to reconfigure the instrument panel. Also available is the Volkswagen Car-Net system, providing a suite of connected vehicle services including Apple CarPlay, Android Auto and MirrorLink. Finally, the all-new Tiguan offers an available Fender Premium Audio System.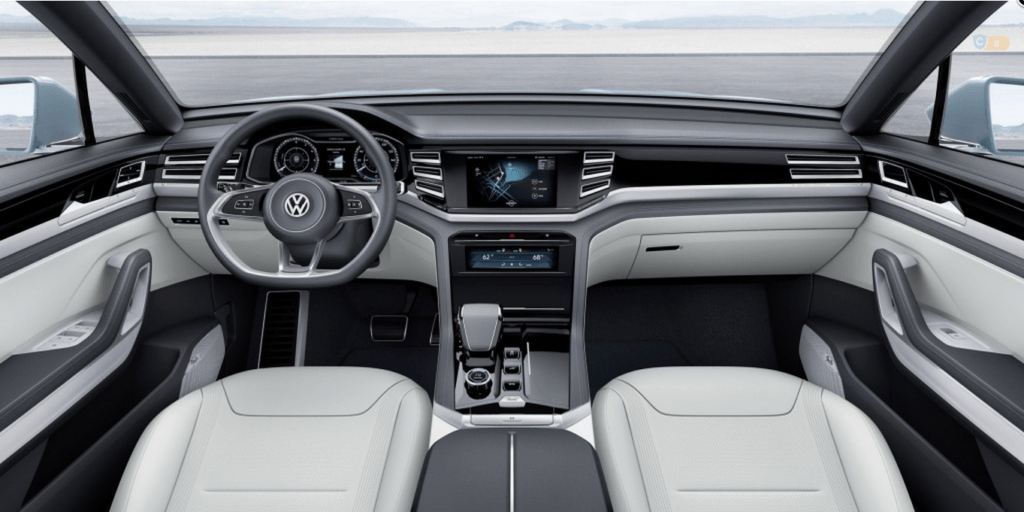 Performance
When it comes to performance, the all-new 2018 long-wheelbase Tiguan is powered by an updated version of VW's 2.0-liter turbocharged and direct injection TSI engine. It offers 184 horsepower and 221 lb.-ft. of torque and is paired with an eight-speed automatic transmission. Meanwhile, optional 4Motion with Active Control all-wheel drive comes with four modes for drivers to choose from.
Safety
We all know American families are all about safety, so VW made sure its all-new Tiguan offers a a comprehensive suite of driver assistance technology. A rearview camera comes standard on all models. Available features, meanwhile, include Adaptive Cruise Control, which the brand upgraded for use in stop and go traffic, Forward Collision Warming, Front Assist with Pedestrian Monitoring, Blind Spot Monitor with Rear Traffic Alert and Lane Assist.
"In addition, the 2018 Tiguan offers a combination of both passive and active safety systems that are engineered to meet or exceed current crash regulations," writes the company. "These systems include the class exclusive Automatic Post-Collision Braking System."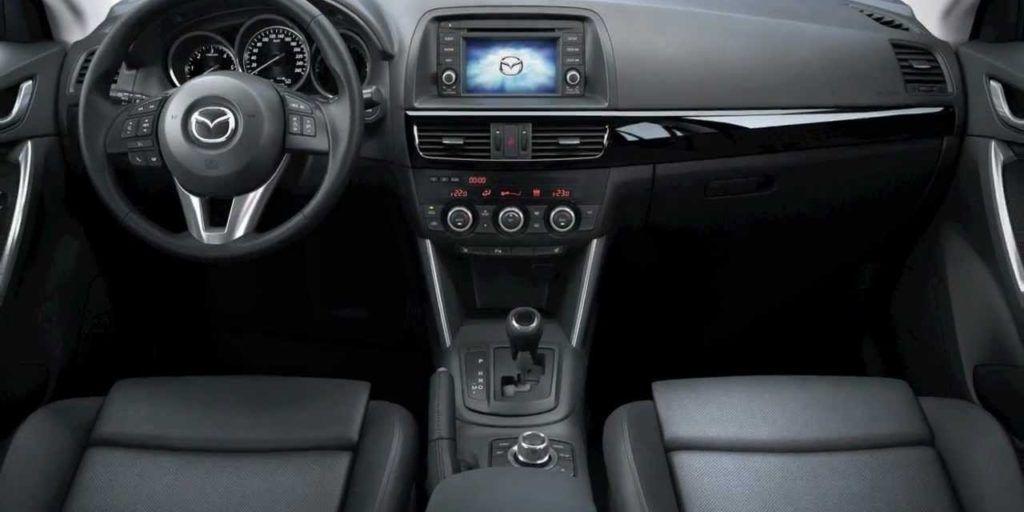 Our Take
The popularity of SUVs continues to rise as Americans become less interested in small vehicles and gasoline prices remain low. For Volkswagen to rebound from its massive scandal, it therefore needs to capitalize on the SUV market. Its executives admit that it's a necessary move.
"More than ever Volkswagen is taking American customers seriously," Herbert Diess, CEO of the Volkswagen brand, told reporters in Detroit at the North American International Auto Show.
Diess also recognizes that the company needs to make it right with consumers who feel they were wronged by the brand.
"Our most important task is to regain the trust of our customers by resolving the diesel issue," said Diess.
While price estimates were not released, Volkswagen officials say the all-new Tiguan will be priced with its target consumers in mind.
"We plan to price Tiguan very competitively with other compact SUVs," said Woebcken in a press release. "With the brand-new Tiguan and the all-new Atlas, 2017 is the year of #SUVW."
Certainly, the brand's executives are confident the moves they're making are the right ones but it's still left to be seen whether or not the all-new Atlas and Tiguan will help VW bounce back and regain the trust of American consumers. What's important to note, however, is that people do seem incredibly interested in the Atlas. It has an easy to pronounce name, unlike the Touareg and Tiguan. USA Today also reports that the while overall VW brand sales were down 7.6 percent in 2016, Tiguan sales actually rose 11.6 percent and we can only assume that the changes made for the 2018 Tiguan will help drive sales of the crossover even further.
Useful SUV Links
---
Recommended SUV News & Reviews