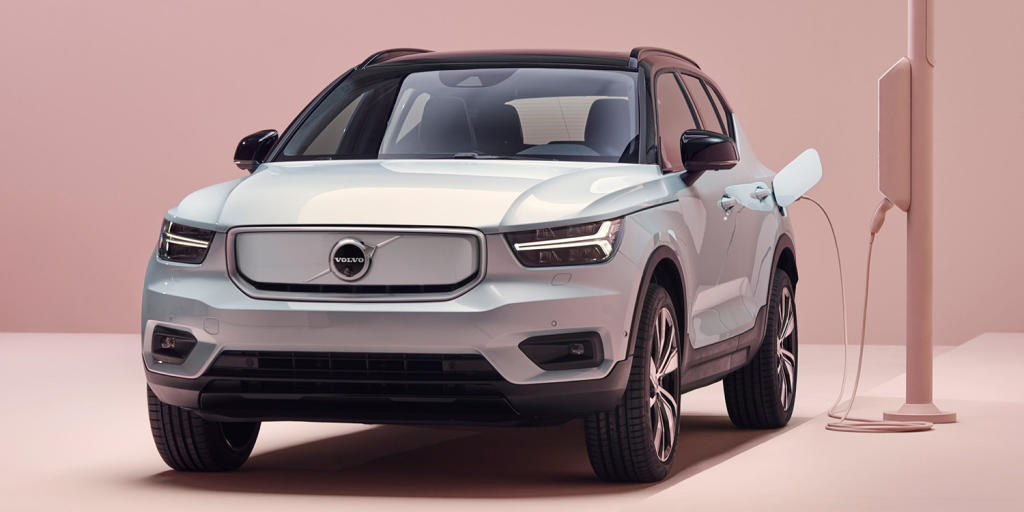 Along with an ambitious new action plan, Volvo Cars recently revealed a new fully electric SUV! The company has set the lofty goal of becoming climate-neutral by 2040. To help it do so, it has pledged to reduce the lifecycle carbon footprint of each of its vehicles by 40% between the years 2018 and 2025.
To help Volvo Cars usher in its new focus, the company recently presented its first ever fully electric vehicle. It's also the first model to appear in its new electric Recharge vehicle lineup. By no surprise, Volvo Cars decided to make its first fully electric vehicle an SUV! It's called the XC40 Recharge and it's based on the popular XC40 small SUV.
Volvo plans on having an extensive Recharge lineup and to help make that possible, the company will launch a fully electric model every year for the next five years. Recharge is the overarching name Volvo will be using for all chargeable vehicles with a fully electric and plug-in hybrid powertrain.
The company hopes to make all-electric vehicles 50% of its global sales by 2025, with the rest being hybrids. There are also some ambitious short-term goals the company has set.
Specific Details About the New Volvo XC40 Recharge SUV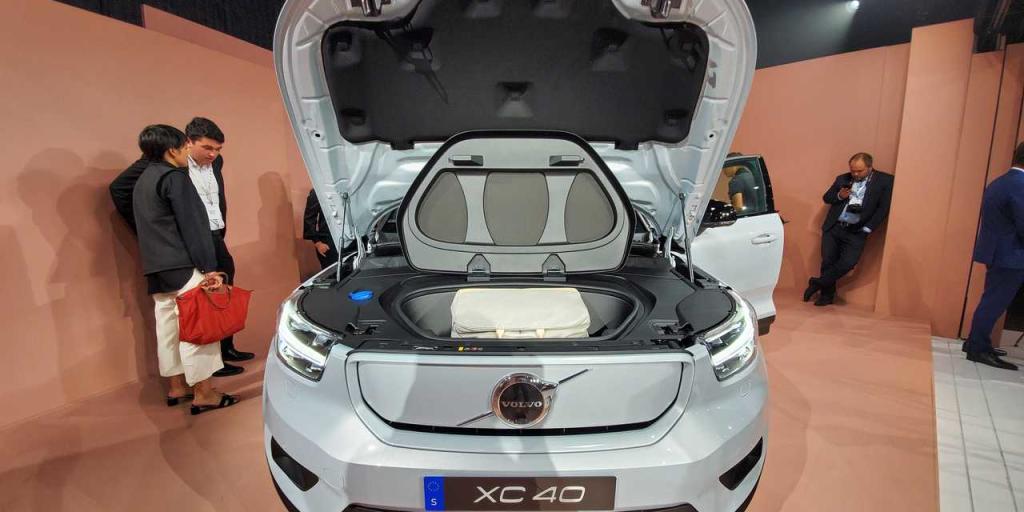 Volvo calls its new XC40 Recharge a "true urban SUV." Its fully electric all-wheel-drive powertrain offers a range of around 250 miles on a single charge and it produces 408 horsepower! That's a lot of power for a small SUV! The vehicle can go from 0 to 60 miles per hour in just 4.9 seconds. The best part? No carbon emissions! What's nice is that the XC40 Recharge SUV also charges quickly. The battery charges to 80% of its capacity in just 40 minutes on a fast-charger system.
There's also a new Google Android-powered infotainment system in the XC40 Recharge that's fully integrated with "Volvo On Call," the company's digital connected services platform.
More About Volvo's Overarching Push to Reduce its Carbon Footprint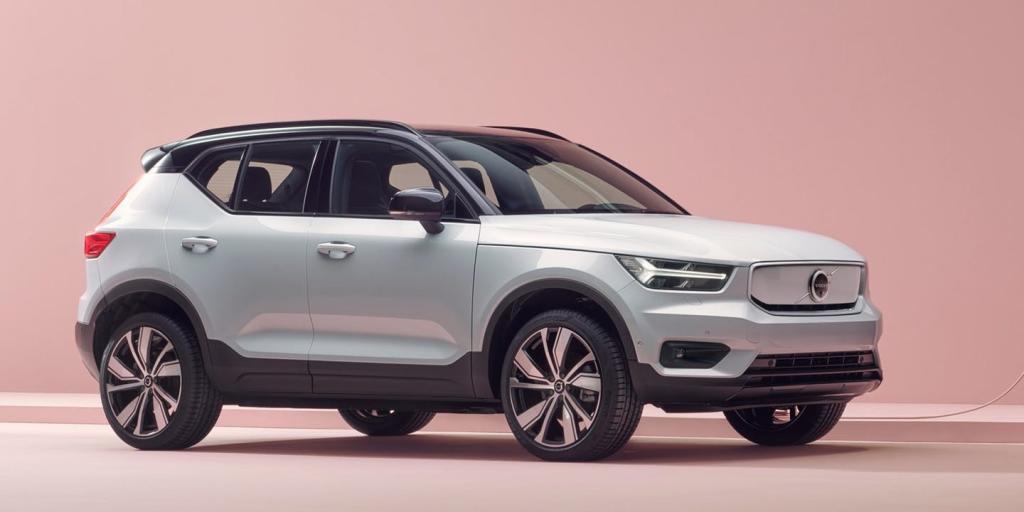 Volvo Cars' ambitious new action plan falls in line with the 2015 Paris climate agreement to limit global warming to 1.5 degrees celsius above pre-industrial levels.
"We have said this several times before: for Volvo Cars, the future is electric," said Hakan Samuelsson, chief executive of Volvo Cars.
While Volvo Cars aims to be a climate-neutral company by 2040 and to also make all-electric cars 50% of its global sales by 2025, it has also set some short-term goals.
For example, the goal is to have plug-in hybrids make up 20 percent of its total sales by just next year! Volvo hopes to reach that mark by asking customers who visit its website whether or not they want a Volvo Recharge vehicle. And to further encourage electric driving, Volvo Cars is sweetening the deal by offering a free year of electricity for every Volvo Recharge plug-in hybrid model. It will be provided through a refund for the average electricity cost during that period.
To meet the anticipated growth in demand for the new Recharge lineup, Volvo Cars will triple its production capacity for electrified vehicles.
As of next year, the company will even prepare a Designer's Choice selection of popular Recharge models and what's nice is that those will offer the potential for radically reduced delivery times.
Clearly, Volvo Cars is kicking it into high gear when it comes to electrifying its lineup! It's a move that's a bit overdue, so there is some time to make up there. However, we are excited to the see the XC40 receive the first fully electric powertrain from Volvo. It comes as no surprise, considering the growing appetite for electric SUVs in the United States!
Useful SUV Links
---
Recommended SUV News & Reviews