It was incredibly exciting news for SUV enthusiasts in California. Uber officially announced on Dec. 14, 2016 that it had expanded its self-driving car service to sunny California. It launched its fleet of self-driving SUVs in San Francisco, giving people a chance to check out the sights and sounds of the city all while in a sports utility vehicle that doesn't require the driver to keep their hands on the wheel. Uber launched the program without the blessing of California officials, however, and just days after it announced the pilot was up and running, the service was shut down.
Why The Pilot Program Was Shut Down
State leaders told Uber the service was illegal as they said the company lacked the necessary state permits for autonomous driving. The California Department of Motor Vehicles therefore revoked the registrations for Uber's fleet of specially-converted self-driving Volvo XC90 premium SUVs.
Uber's Response
The company said in response to the registrations being pulled that it does not believe it should be required by California to have a testing permit to operate the self-driving SUVs. That's because while the vehicles are autonomous, they always have at least one Uber technician on board to supervise the car's operation and make sure nothing goes wrong. "From a technology perspective, self-driving Ubers operate in the same way as vehicles equipped with advanced driver assist technologies, for example Tesla auto-pilot and other OEM's traffic jam assist," said Anthony Levandowski, head of the advanced technology group for Uber. "This type of technology is commonplace on thousands of cars driving in the Bay Area today, without any DMV permit at all. That is because California law expressly excludes from its law vehicles that have 'collision avoidance' or 'other similar systems that enhance safety or provide driver assistance' and, like our self-driving cars, are 'not capable, collectively or singularly, of driving the vehicle without the active control or monitoring of a human operator.' It's hard to understand why the DMV would seek to require self-driving Ubers to get permits when it accepts that Tesla's autopilot technology does not need them. We asked for clarification as to specifically what is different about our tech from the DMV, but have not received it." Uber said it was looking at where it could redeploy the SUVs as a result. However, it added that it remains 100 percent committed to remaining in the company's home state of California.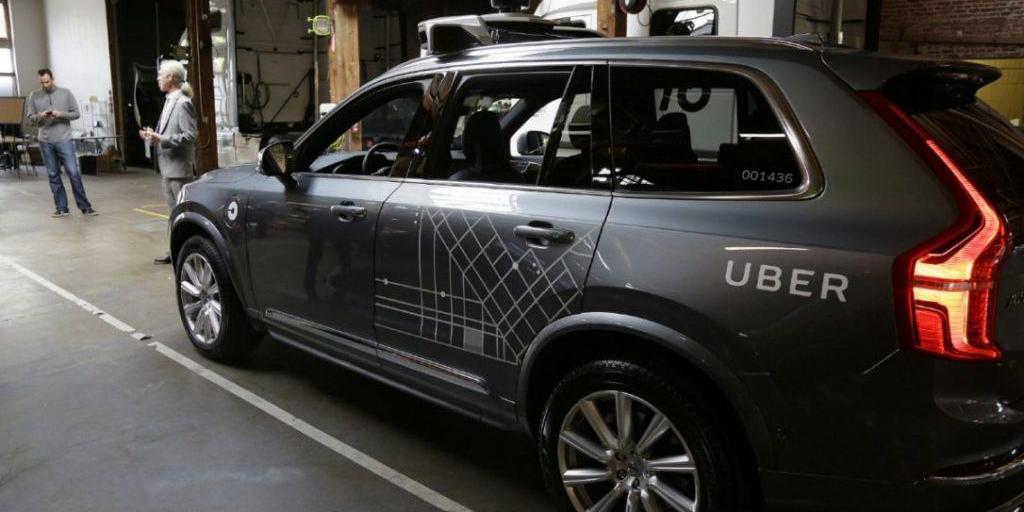 Pilot Program Details
Before the service was shut down, all you had to do to check out one of the adapted Volvo XC90 premium SUVs in San Francisco was request an UberX on the Uber app. You would then be matched with a self-driving Uber if one was available. A promotional video for the service that was posted on the day the pilot program was launched shows a variety of people from different age groups requesting and traveling in the self-driving SUVs. The drivers in the video are seated behind the wheel, but their hands are nowhere near it. Some of the actors in the promotional video seem amazed by this while others are unfazed. There's also some sort of tablet device in the vehicle that passengers are able to look at, allowing them to track their self-driving Uber's route. Some reports have stated that the tablet also allows passengers to take a selfie. As for the vehicle's exterior, it looks like a normal SUV with the exception of a massive rotating sensor on the roof. There are also front, rear and side-mounted sensors as well as a slew of cameras that watch the road and technology that helps keep track of where the vehicle is going.
Vehicle Details
The vehicles were developed on Volvo Car's fully modular Scalable Product Architecture or SPA. Volvo describes SPA as one of the most advanced car architectures in the world. It's not only used on Volvo Cars' top-of-the-line XC90 SUV, but also on the S90 premium sedan and V90 premium estate. "SPA has been developed as part of Volvo Cars' $1 billion global industrial transformation program, which started in 2010, and has been prepared from the outset for the latest autonomous drive technologies as well as next generation electrification and connectivity developments," wrote Volvo in its press release on the day the pilot program launched in San Francisco. "It is these capabilities that attracted Uber to Volvo." The base vehicles are, of course, manufactured by Volvo and then purchased from the company by Uber. Volvo Cars and Uber are contributing a combined $300 million to the project. Volvo says both companies will use the same base vehicle for the next stage of their own autonomous car strategies. While people in San Francisco will have to wait to see if they'll get another opportunity to ride in one of the specially-adapted Volvo SUVs, people elsewhere continue to have the chance to hop into a self-driving Uber. The company put its first fleet of self-driving cars on the road in Pittsburgh. The service was launched in September and continues to run there. However, it's not clear whether SUVs are being used in Pennsylvania as the service was launched with Ford Fusions.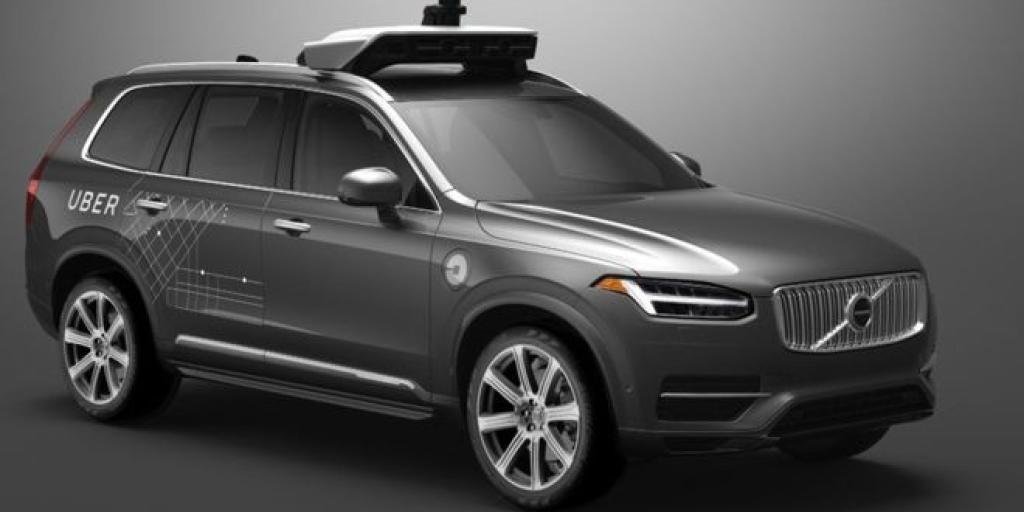 Future
It should be interesting to see where Uber decides to relocate its fleet of self-driving SUVs. While it says it remains committed to operating in California, the company has no choice but to weigh its options. It maintains that self-driving cars have the potential to dramatically improve society by reducing the number of traffic accidents which the company says kill 1.3 million people a year. Uber also says it sees its self-driving vehicles as beneficial by freeing up space in cities that's currently used to park cars and cutting congestion. "Safety is of course our top priority as we bring this new technology to cities across America. It's why we only launched in Pittsburgh and San Francisco after extensive testing, including in our research and development lab as well as on private roads. But real world testing on public roads is essential both to gain public trust and improve the technology over time," said Levandowski.
Useful SUV Links
---
Recommended SUV News & Reviews