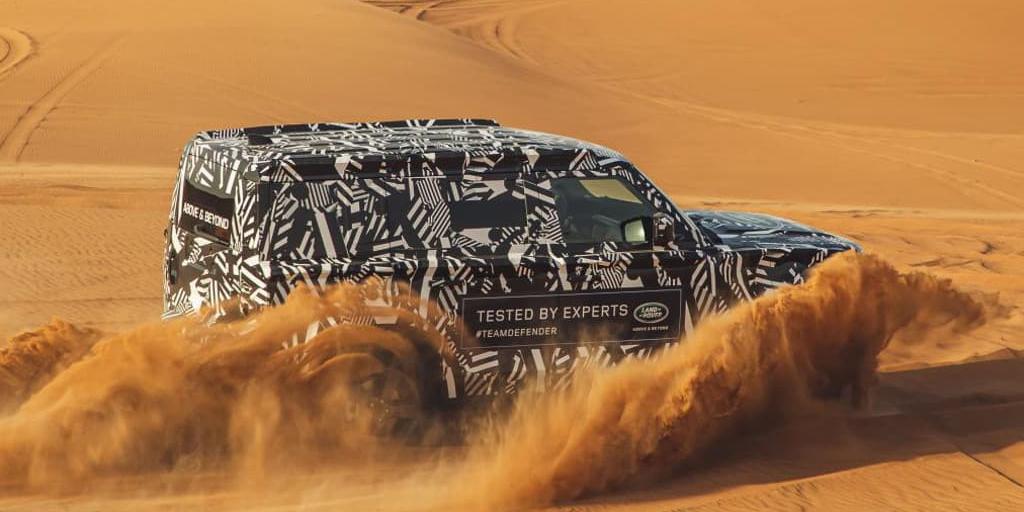 If you're an SUV lover, then September is your month! That's because the Frankfurt Motor Show is taking place, where many SUVs will be unveiled. The unveiling that people are most looking forward to there, though, is that of the 2020 Land Rover Defender. The Defender is making a comeback after production of it ceased in the beginning of 2016. Excitement has been building for the revived 4x4, which will be unveiled on September 10.
Speaking of the Defender, a company that made an all-electric SUV resembling it has a major reveal of its own planned for September! Bollinger made a splash back in 2017 when it first teased its no-frills B1 SUV. The company then followed it up with the B2, which was a larger, pickup model. While the company hasn't made much news since then, we now know that prototypes for the B1 and B2 have been developed! Bollinger put out a teaser video showing the finishing touches being put on those prototypes, letting people know the vehicles will be officially revealed on September 26.
Continue reading below for more information on the planned reveals for the 2020 Land Rover Defender and Bollinger B1!
2020 Land Rover Defender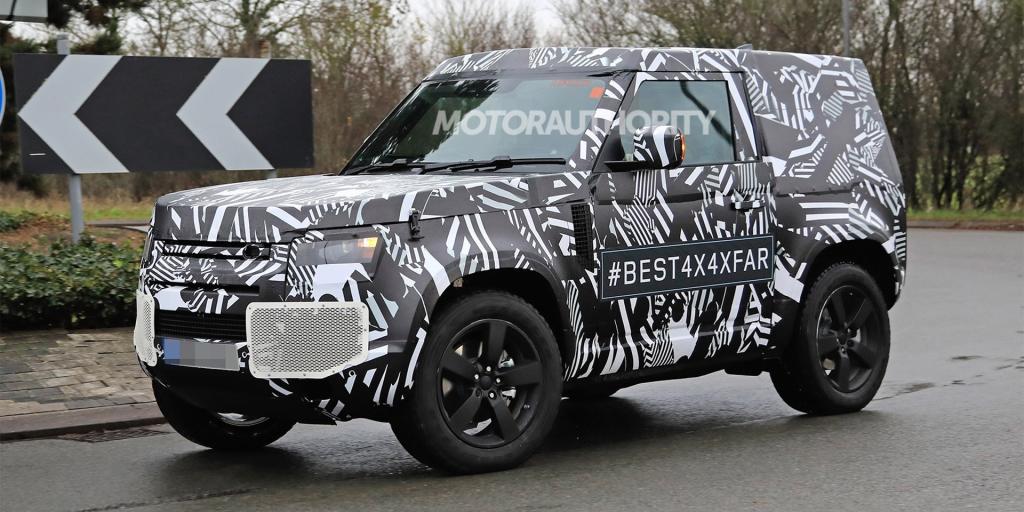 For over 60 years, the Land Rover Defender remained a rugged, versatile, and capable 4x4 with a badass look to boot. While coming up with the next generation of the Defender was a daunting task, Land Rover says it did everything possible to continue the Defender's historic foundation.
Land Rover executives seem confident in their new Defender. Mark Cameron, managing director of Jaguar Land Rover Australia, said in an interview with Motoring that the 2020 Defender has what it takes to become one of the company's best-selling models. He also said that a wide variety of trims will be included in the lineup, including mainstream versions that are easy on the wallet and more luxurious options which command a pretty penny.
Above else, the new Defender will remain highly capable. "The most capable car we've ever built," Cameron told Motoring. Land Rover says it has tested its all-new Defender to the utmost extremes. It was challenged in 122 degree desert heat, -40 degree Arctic cold, Rocky Mountain altitudes of 10,000 feet or more, and even navigated three-quarters of a million miles of demanding terrain! Land Rover says it wanted to make sure the vehicle was up to the task of everyday life with the most adventurous customers.
While there continues to be an emphasis on capability, the all-new Defender will be much more comfortable than its predecessor. While the original Land Rover Defender was more of a workhorse, the revived version of it will feature the level of comfort and refinement you'd expect from a Land Rover.
While teaser images of the new Defender have been released, people are still waiting to get a full look at it at the Frankfurt Motor Show. The big reveal is planned for September 10 and the Defender will be available for purchase in 2020. It will complete with the Mercedes-Benz G-Class. Pricing estimates have yet to be released.
Down the line, there may even be a pickup truck version of the all-new Defender. It could compete with the Jeep Gladiator. It'd have to ride on a different platform, though. The D70 aluminum monocoque architecture that underpins the all-new Defender and other Land Rover models simply cannot accommodate a pickup truck body. Mark Cameron says the company could partner with another automaker to build the pickup, though. He pointed to how Land Rover partnered with BMW for EV development. There would need to be sufficient sales volume to justify making the pickup, though, so it's safe to assume Land Rover will wait to see how the standard version of its all-new Defender performs first.
Bollinger B1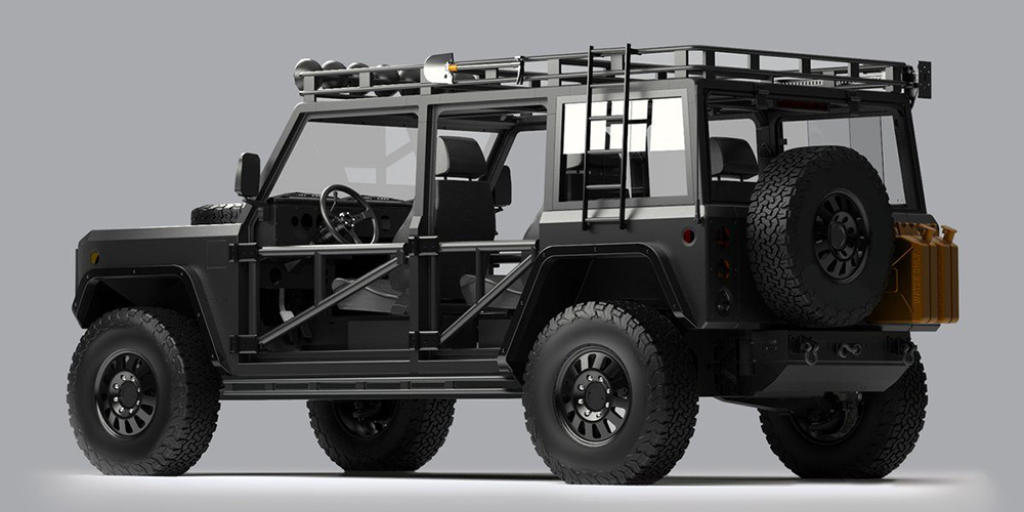 While electric vehicle startup Rivian has been sweeping the headlines lately, Bollinger has been another company to make waves over the years. It teased its all-electric B1 SUV in 2017, which people say resembles the Defender. The B2 pickup truck followed. Now, Bollinger is ready to reveal its prototypes for the B1 and B2. The official reveal for the vehicles is scheduled for September 26.
The all-aluminum trucks are hand-assembled and are not designed or destined for mass production. The exclusivity factor is what helps make them so special. The founder of the company says he wants his electric B1 SUV to emphasize durability and be "the last truck you buy."
What's interesting is that the founder of the company, Robert Bollinger, made his fortune off a successful haircare products business. He has mostly funded the company himself, setting Bollinger apart from other EV startups like Rivian.
"We've taken our time and not over-promised anything," writes Bollinger on its website. "We're engineers making an electric 4x4 truck - clean and simple, built to last. Nothing frivolous, nothing unnecessary."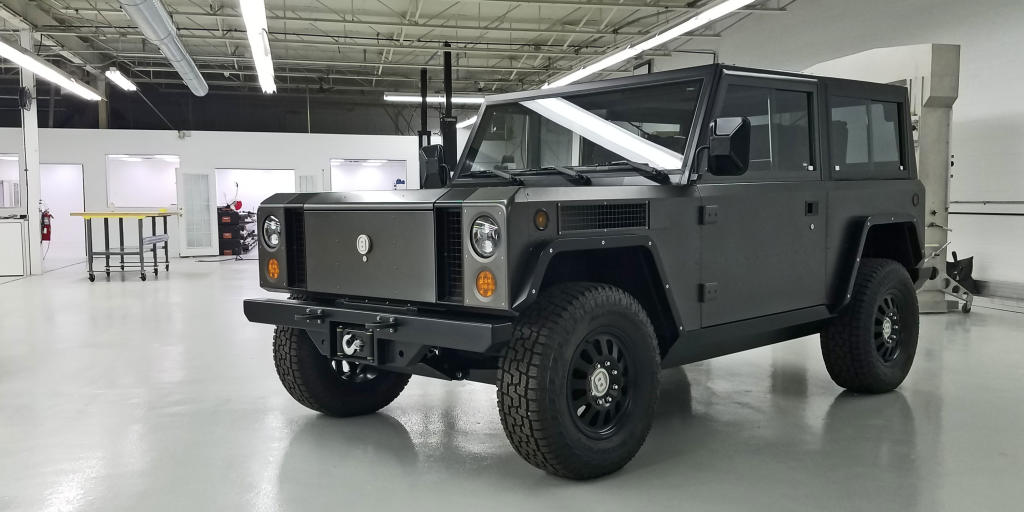 Bollinger's B1 and B2 electric vehicles are quite powerful. While we have to wait for the September 26 reveal to learn all the details about the trucks, we do know that both will be powered by dual motors capable of churning out 614 horsepower and 688 lb.-ft. of torque. A 120 kWh battery pack is expected to offer a range of about 200 miles. The trucks are all-wheel drive and offer 15 inches of ground clearance.
Bollinger confirmed to Green Car Reports that it has received about 32,000 reservation requests. The company hasn't asked for deposits or money down from those who have made requests, though. The company hopes to start production in the second half of 2020. The U.S. market will be prioritized first, but sales will eventually be expanded elsewhere.
The no-frills B1 SUV definitely has a mean, off-road capable look. People have also been craving a big, fully electric truck like it. Rumors of an all-electric Hummer have had people buzzing, but it seems Bollinger will definitely beat Hummer to the punch. Between the reveals for the B1 and the new Defender, there's a lot to get excited about this September.
Useful SUV Links
---
Recommended SUV News & Reviews