Throughout his campaign, President-elect Donald Trump repeatedly told large crowds of supporters that one of his top priorities if elected would be to prevent jobs from being shipped out of America. He specifically condemned the outsourcing of American auto jobs to Mexico. It was a message that sat well with some blue-collar workers fearful of losing their jobs.
Ford Feud During Trump's Campaign
In his speeches he often singled out Ford which, despite Trump's criticisms, announced in April that it had decided to invest $1.6 billion to expand production of small cars in Mexico, moving output from Michigan. Ford said it was investing in the plant to further increase its competitiveness.
"This investment comes during Ford's 91st year in Mexico, including manufacturing vehicles since 1925," the company wrote in an April press release. "Ford and its 116 dealers this year also are celebrating 50 years of strong educational programs, including the construction and maintenance of nearly 200 rural schools throughout the country."
The move drew stark criticism from Trump who was quick to respond to Ford's announcement.
"These ridiculous, job crushing transactions will not happen when I am president," Trump said in a statement released by his headquarters.
Trump Continues to Threaten 35% Tariff
Since the election, Trump has not backed down from his criticisms of companies outsourcing jobs. Most recently, he took to Twitter to express his frustrations and yet again threaten automakers like Ford.
"The U.S. is going to substantially reduce taxes and regulations on businesses, but any business that leaves our country for another country, fires its employees, builds a new factory or plant in the other country, and then thinks it will send its product back into the U.S. without retribution or consequence, is WRONG!"
The President-elect then went on to yet again threaten heavy taxes as retribution.
"There will be a tax on our soon to be strong border of 35% for these companies wanting to sell their product, cars, A.C. units, etc., back across the border. This tax will make leaving financially difficult, but these companies are able to move between all 50 states, with no tax or tariff being charged. Please be forewarned prior to making a very expensive mistake! THE UNITED STATES IS OPEN FOR BUSINESS."
Trump's Role in Keeping Lincoln MKC SUV in Kentucky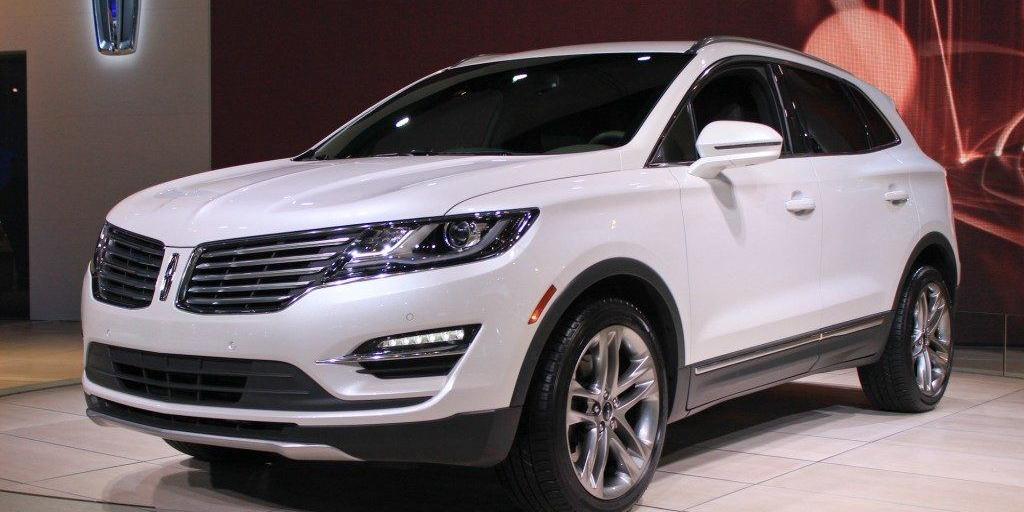 The sharp words from Trump came just days after The Detroit News reported the President-elect had, in fact, influenced Ford to keep production of its Lincoln MKC SUV in Kentucky instead of shipping it to Mexico. Ford had previously been hesitant to say that much. After Trump tweeted in November that he was directly involved in the decision, the company did not respond to questions as to whether or not he was.
When Trump made the announcement on Twitter, it also took many United Auto Workers members by surprise. The unit representing workers at the Kentucky plant took to Facebook the next day to downplay any Trump influence.
"The decision to keep the Lincoln at LAP had nothing to do with President-elect Trump, whatsoever," wrote the union. "He released the information before it could be communicated to the employees. #SOLIDARITY"
However, Ford now says Trump did, in fact, play a role.
"Clearly, our thinking about policies and pro-growth policies influenced our decision," Bruce Hettle, group vice president of manufacturing and labor for Ford, told The Detroit News.
Hettle went on to explain what it had been reviewing with the Trump administration and the UAW at the time.
"When we did the UAW contract, the environment and the business looked like we were oversubscribed and that we couldn't make market demand. And frankly, it doesn't look like that now," said Hettle in his interview with The Detroit News. "We were thinking about: 'do we keep the vehicle in the plant or do we move the vehicle to Mexico?'"
Ford Critical of Proposed Tariff
While Ford has clearly worked with Trump, the company remains highly critical of his plan to impose a 35% tariff on cars made in Mexico. Ford Motors CEO Mark Fields spoke about it with reporters after he delivered his keynote address at the 2016 Los Angeles Auto Show in November, where Ford also revealed it would be importing its latest EcoSport SUV from India.
"A tariff like that would be imposed on the entire auto sector, and that could have a huge impact on the U.S. economy," Fields told reporters.
In an interview that same day on Bloomberg TV, Fields said he's unsure if Trump will carry through on his threats to terminate trades deals like the North American Free Trade Agreement.
"We'll have to see when President-elect Trump gets into office and the policy he advocates," Fields said in the interview. "But listen, we're a global manufacturer with our home in the United States. The majority of our investments in North America are right here in the United States and just as we're leveraging, you know, our manufacturing footprint in other parts of the world it goes both ways. I mean we export our Explorer that's made in Chicago to 100 different cities around the world. So, we've always been for free and fair trade so that we compete on a level playing field and as I said, we'll engage positively with the administration, talk about policies that will help provide growth here in the U.S. and do our part. But at the same time, make sure that as a global, successful, multi-national company that we're building where we're selling."
While Fields says Ford will wait to see what Trump does, it certainly does not seem like the President-elect has any intention of backing down from his plan to impose the tariff on automakers that import their cars. So will the feud between Ford and Trump continue as the President-elect transitions into office? It seems likely.
Useful SUV Links
---
Recommended SUV News & Reviews