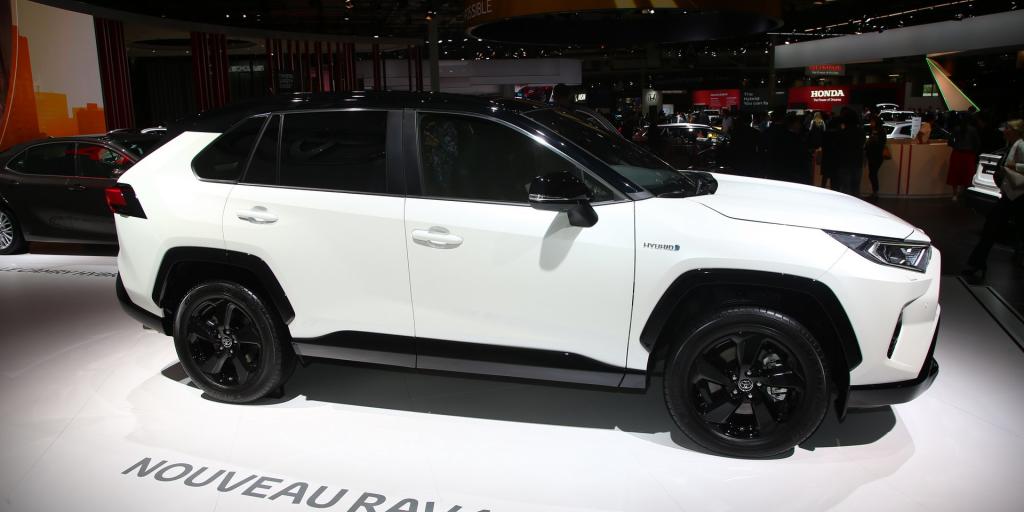 It's that time of year again! Although New Orleans Saints fans are still crying foul over the no-call in the last quarter of their game with the Los Angeles Rams, the Rams will still be taking on the New England Patriots in Atlanta, Georgia. It's a game many are expecting veteran quarterback Tom Brady to easily clinch for the Patriots. And although people might be expecting a certain outcome with this game, they still will be watching it! The commercial breaks always provide some comedic relief, and are even what some people watch the game for in the first place! Below, we list some of the SUVs featured in commercials this year! These companies are willing to shell out the big bucks to make an impression on potential customers during the widely watched sporting event. If you keep reading, you'll also learn about the Audi coupe concept featured in a Super Bowl ad!
Hyundai Palisade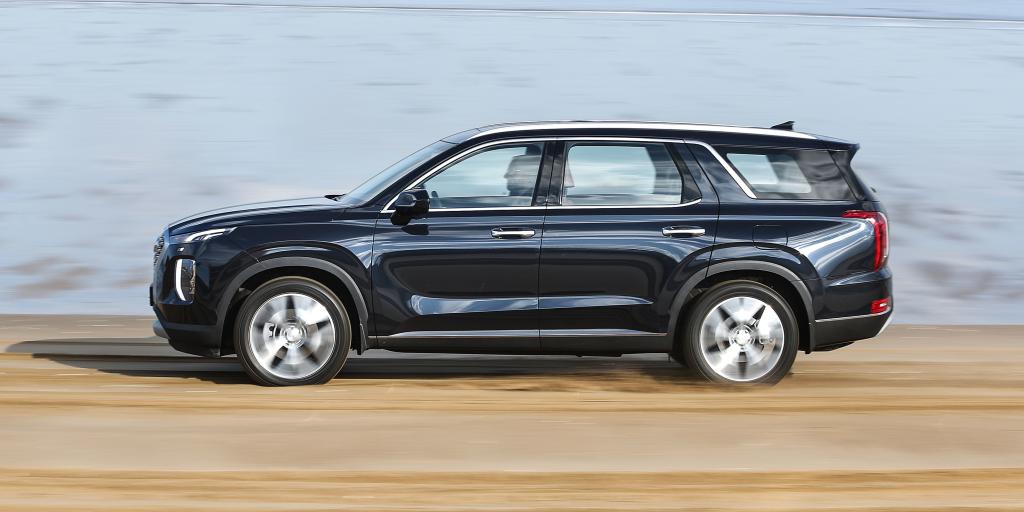 For the 11th time out of the past 12 years, Hyundai is once again airing commercials during the Super Bowl. The company's 60-second ad, called "The Elevator," will air during the first quarter of the game. Hyundai, the official car and SUV of the NFL, will also run a 30-second pre-game commercial.
"After more than a decade of Super Bowl experience and well-regarded creative executions, we are excited to return to the Big Game with fresh, new content that uses the successful formula we've refined over the years," said Dean Evans, CMO of Hyundai Motor America. "The Super Bowl is America's largest stage that allows us to entertain a massive audience while sharing our latest brand and product messages."
The vehicle featured in the 60-second spot is Hyundai's largest SUV, the three-row Palisade! The advertisement also features a celebrity you might just be familiar with, Jason Bateman!
Bateman stars as an elevator operator in a building where the elevator drops you off at some of life's best and worst situations. There's plenty of people packed in the elevator, when a couple steps inside and announces they are going car shopping. Bateman then says that means they have to go down, way down. As the elevator descends, they stop at various floors with less than ideal situations. Like, getting a root canal, having the "sex" talk with your parent, attending a vegan dinner party, or being on a plane packed with contagious people. Yuck! When they finally stop at the car shopping level, there's a sales agent kicking the ground and a bunch of wiggly blow up figures crowding the lot. It does not look fun. That is when the commercial diverts from all the humor, and it's revealed that the customers bought a Hyundai, so they have Shopper Assurance. Bateman then quickly presses the up button, and they ascend to a floor where the beautiful, shiny Hyundai Palisade awaits.
Hyundai Shopper Assurance, by the way, consists of four elements that make the process of purchasing a car or SUV easier, faster, and worry-free. More than 600 of Hyundai's dealers now offer the voluntary program. Customers have said they like it!
Toyota RAV4 Hybrid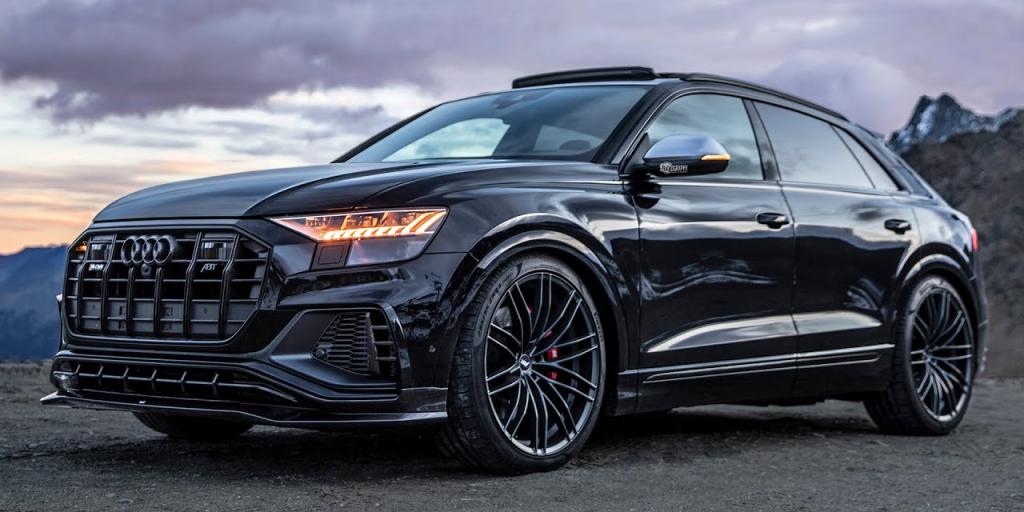 The all-new 2019 RAV4 Hybrid is featured in Toyota's 2019 Super Bowl spot. The ad will appear toward the end of the second quarter and it has an empowering message. It features powerhouse female football player Antoinette "Toni" Harris. The 22-year-old Detroit native is the first female football player to play a non-specialist position! She is also the first and only female player to be offered a full scholarship as a non-specialist on defense.
The commercial wonderfully highlights the fact that Harris has shattered perceptions of a football player. She is breaking barriers and inspiring other women in the process. Hyundai, meanwhile, says its RAV4 Hybrid also defies expectations. Hyundai says the vehicle will even redefine what it means to be a hybrid.
"I am thrilled to partner with Toyota on our like-minded quest to defy expectations, lead the charge without compromise and overcome adversity," said Harris. "I hope this will inspire others who are experiencing a similar journey."
"We're excited to highlight Toni's inspirational story during the Big Game and remind viewers that assumptions should always be challenged," added Ed Laukes, group vice president of Toyota Marketing.
We have to admit, the spot is quite inspiring! With enhanced power and acceleration, the all-new 2019 Toyota RAV4 Hybrid is also looking good!
BONUS: Audi E-Tron GT Coupe Concept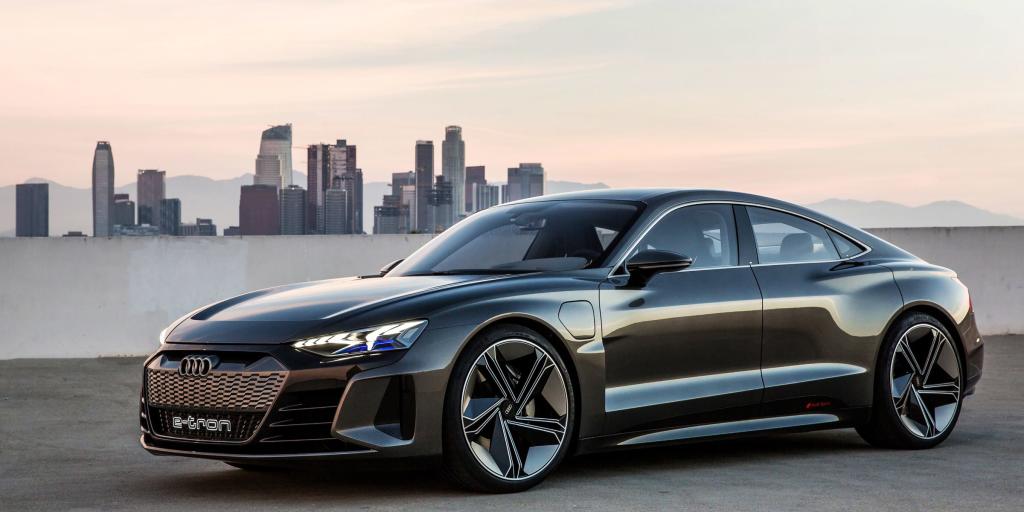 The Audi E-Tron GT is a fully electric four-door coupe concept that packs a 90 kWh battery and motors that churn out just shy of 600 horsepower! While Audi chose to highlight this concept during this year's Super Bowl, we should note we don't expect to see the E-Tron GT as a production model until 2020. But, we love being able to get a closer look at it (even if it's not an SUV)! That's because this model really stands out from the rest. People have been going insane over the design. Some critics have even called it "heavenly."
The coupe concept certainly looks sleek, sexy, and powerful in Audi's 2019 Super Bowl advertisement. The commercial is a little strange, as it first depicts a man walking out in a field and finding his grandfather at an old house. The grandfather opens the barn at the house and reveals the E-Tron GT concept, telling his grandson to get inside. You then see the man jolt while sitting in the driver's seat, just as it looks as if he's about to put his foot on the pedal. That's when you realize the man had only been dreaming it up, as he was actually half-conscious choking on a cashew at work! He spits out the cashew after being given the Heimlich maneuver by a co-worker. He then comes to and is clearly disappointed that he awoke in a plain work office and not in the beautiful E-Tron GT concept. We can't blame him!
Useful SUV Links
---
Recommended SUV News & Reviews