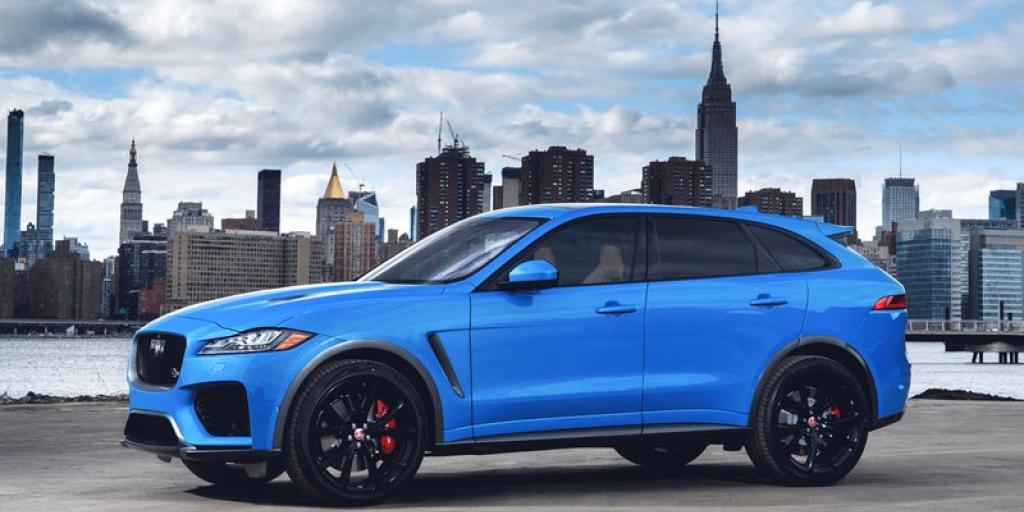 Here at SUVs.com, we've already written about the new Subaru Forester that was unveiled at this year's New York International Auto Show. But now, we're giving you a look at some of the other SUVs unveiled. By no surprise, they stole the show! Here's a list of the three unveilings that generated the most buzz!
Cadillac XT4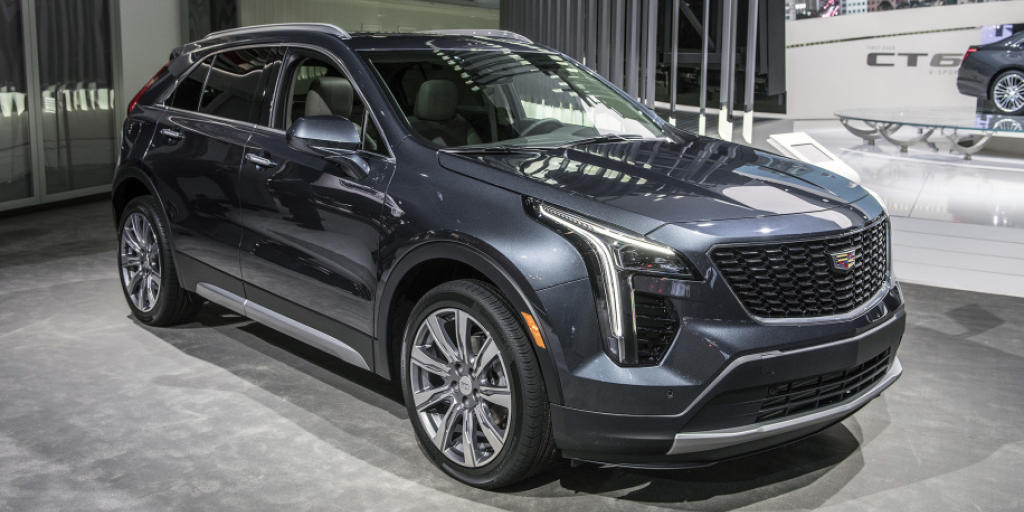 Cadillac is a name that just resonates with Americans. But with so much competition now in the luxury segment, General Motors is doing everything it can to make sure Cadillac is able to continue to perform well in that space. The unveiling of its first compact SUV at the New York International Auto Show could certainly help. GM is directly targeting young affluent people with its new XT4. Although Cadillac is well-known for its large Escalade SUV, it hopes to be able to win over consumers with this new smaller option. A lot of thought was put into it as this vehicle will be competing with the likes of Audi, BMW, Jaguar (which we'll talk about below) and Porsche.
"The first-ever 2019 Cadillac XT4 expands our successful SUV lineup to a segment where Cadillac has never been before," said Cadillac President Johan de Nysschen. "And it sets off a dramatic expansion and elevation of the product range, that will see a new Cadillac virtually once every six months through 2021."
Cadillac says its XT4 was based on a unique platform and crafted by young designers who could best help the brand attract the young affluent consumers its after. The vehicle has a higher degree of sculpture than some of Cadillac's other vehicles. Simple and sculpted lines draw you in and accentuate the vehicle's powerful proportions and aggressive stance. There's LED lighting and a unique grille and front fascia. Although this vehicle is compact, it certainly doesn't make passengers feel claustrophobic. That's because the Cadillac XT4's sweeping arcs and tapered lines help make the interior feel more spacious. The brand also says there's plenty of rear-seat room. There's also an emphasis on technology as wireless device charging is available as well as an in-cabin air ionizer.
As for performance, the XT4 is driven by an all-new Cadillac 2.0-liter Turbo engine that features new efficiency-enhancing technologies. It's paired with a nine-speed automatic transmission with next-generation Electronic Precision Shift.
The XT4 also gets Cadillac's new global "Y" trim strategy. It's the first vehicle to get it. That means in addition to the base Luxury trim, there will be distinctive Premium Luxury and Sport models offered. The higher trims will get specific content and styling cues to help tailor the vehicle to different customer tastes and preferences. Other vehicles will start get the "Y" treatment after the XT4.
Customers can already preorder their XT4 from participating dealers nationwide. The new compact Cadillac SUV will be priced starting at $35,790.
Lincoln Aviator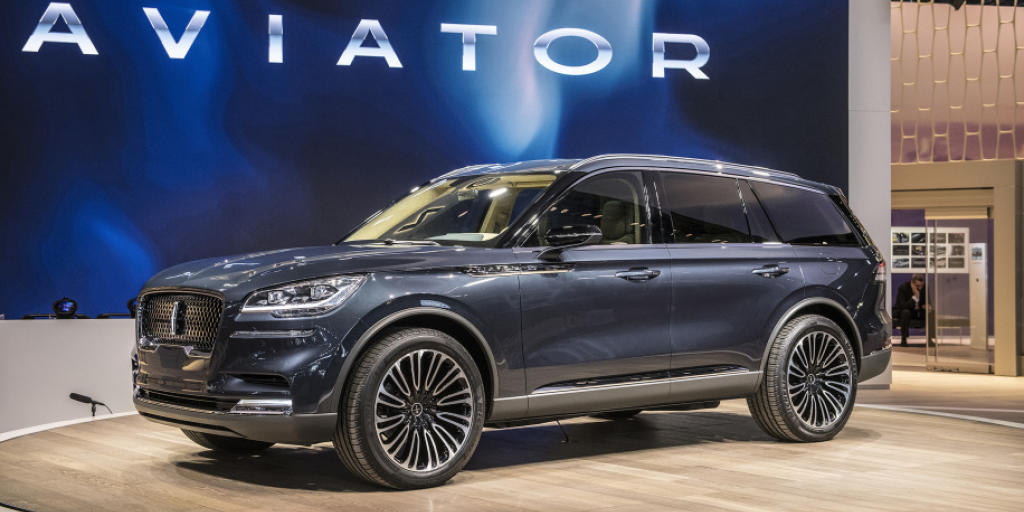 The Lincoln Motor Company is resurrecting a name it originally used for a model years ago. A preview version of its upcoming Aviator SUV was unveiled in New York. Lincoln says it embodies the brand's future. The Lincoln Aviator SUV is packed with technology and will also be offered with a plug-in hybrid option. In fact, it's the first time Lincoln will offer a plug-in hybrid capable of using its twin-turbocharged engine if needed. The production model will go on sale next year.
Lincoln says it's targeting the heart of the "medium luxury SUV segment" with its three-row, rear-wheel-drive Aviator. The brand hopes the vehicle's roomy interior and state-of-the-art technology helps attract millennials starting families.
As for that technology, Lincoln says owners will be able to unlock their Aviator by using their smartphone. By opening the Lincoln app, you'll be able to enter the Aviator, open the trunk, and start and drive the vehicle. That means no smart key fob is necessary. You can even locate your vehicle in a crowded parking lot through the app. If your phone dies, you will be able to gain access to the vehicle through a standard exterior keypad and then start and control the vehicle via the center touch screen. If you lose your phone or it's stolen, there are methods in place to help delete the app so that you can help protect your SUV. There's also wireless phone charging and multiple power outlets located throughout the cabin. WiFi also comes standard. Since Lincoln is additionally all about comfort, there are a number of features like the Perfect Position seats to help the whole family feel relaxed during long road trips.
Jaguar F-PACE SVR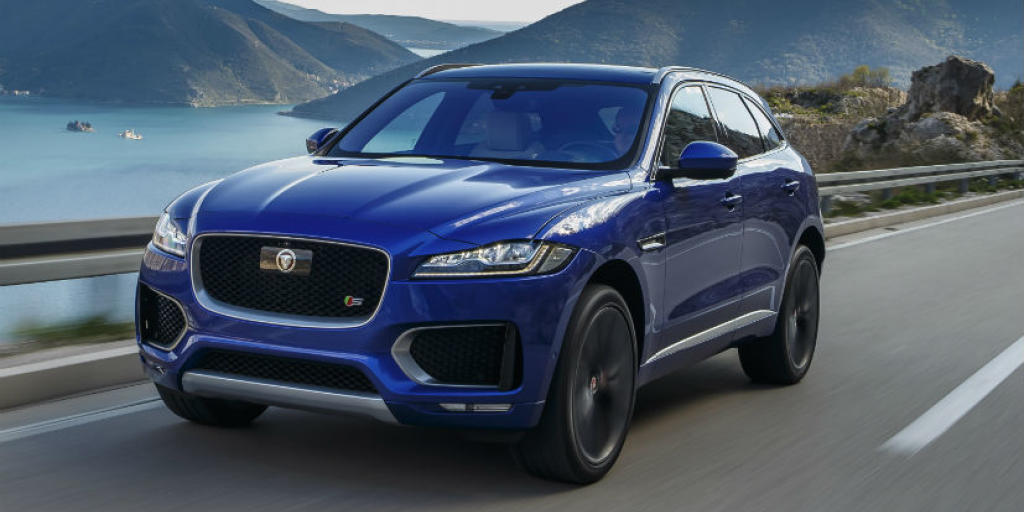 We all know the popularity of the Jaguar F-PACE, but now it gets the SVR treatment. That means this latest version is much faster and more powerful than the regular F-PACE. Because the small luxury SUV segment is expected to grow tremendously in the years to come, it makes sense Jaguar introduced the SVR version of its F-PACE at the New York International Auto Show.
The Jaguar F-PACE SVR features a supercharged 5.0-liter V8 engine. It churns out 542 horsepower and is capable of reaching a top speed of 176 miles per hour. It can go from 0 to 60 mph in 4.1 seconds. The SUV's chassis was also enhanced and the aerodynamics improved for maximum driver reward in all conditions.
"The F-PACE SVR delivers the handling and agility to match its performance," said Mike Cross, chief engineer of vehicle integrity for Jaguar Land Rover. "Everything from steering to the bespoke suspension set-up has been tuned specifically for our performance SUV and the result is a vehicle that lives up to the promise of both the F-PACE and SVR names."
Our Take
While there were plenty of other exciting SUV unveilings at this year's New York International Auto Show, these three SUVs seemed to generate some of the most buzz and we can see why! As for the Aviator, it'll be exciting to see the final production version roll out.
Useful SUV Links
---
Recommended SUV News & Reviews