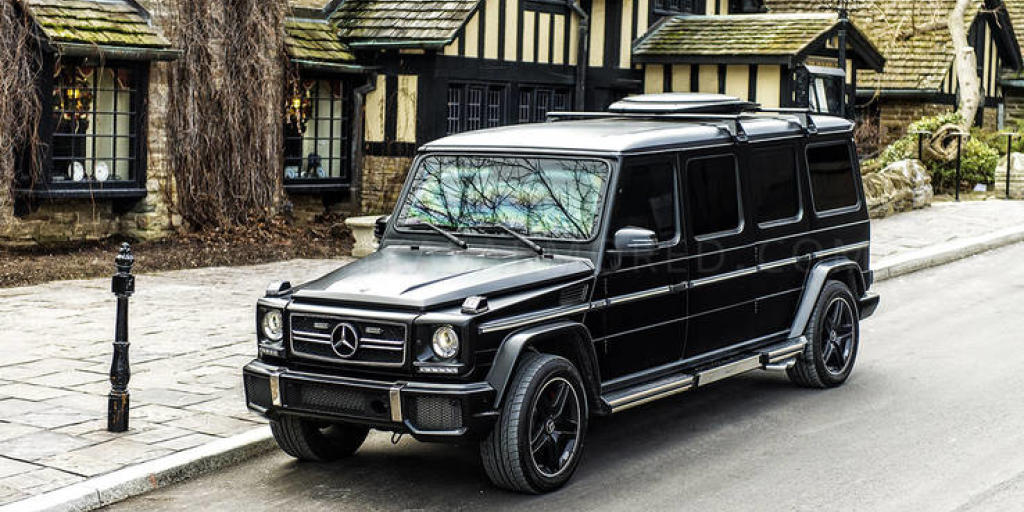 Bulletproof SUVs have long been used by local law enforcement agencies, the military, the Secret Service, and foreign dignitaries. But in recent years, they've become increasingly popular among celebrities and other wealthy people. It's cool to have a vehicle that's rugged enough to withstand high powered bullets! But, that added level of security also provides a great sense of comfort, as some have concerns about gun violence in America and elsewhere.
None of these vehicles come cheap, but there are a number of companies offering them. And if you had the cash on hand to buy one, you'd certainly have a rare version of that SUV on your hands!
In this article, we're taking a look at a company that's been delivering armored vehicles to its customers for nearly two decades now. INKAS Armored Vehicle Manufacturing started churning out the specialty vehicles in 2000. They've provided armored vehicles to banks, law enforcement agencies, corporate clients, and people all over the world. To be more specific, their clients have included the Department of National Defence (Canada), the U.S. Army, the New Brunswick Power Nuclear Corporation, the National Police of Colombia, and others. They have manufacturing facilities in Toronto, Canada and Lagos, Nigeria, and the company's worldwide sales offices are located in Colombia, Ghana, Nigeria, and Spain. While the company sells armored sedans, limousines, cash-in-transit vehicles, and special purpose vehicles, their widest variety of offerings can be found in the SUV segment! No surprise there!
"INKAS armored SUVs offer an unprecedented level of flexibility in automotive security," writes the company on its website. "Previously, these types of automobiles were primarily used for law enforcement applications, however they have evolved to become a very reasonable choice for anyone interested in obtaining higher levels of automobile security and armor."
The company says what sets it apart is that it uses recognized brands and also offers its customers plenty of options. Armored SUVs can be fitted with custom features and functionalities. INKAS also says it uses industry-leading materials and stringent quality control standards. And while the company admits more regular people are starting to buy armored SUVs, it does write that these vehicles are built with the aim of providing security to passengers from different types of attacks.
The SUVs Available to Armor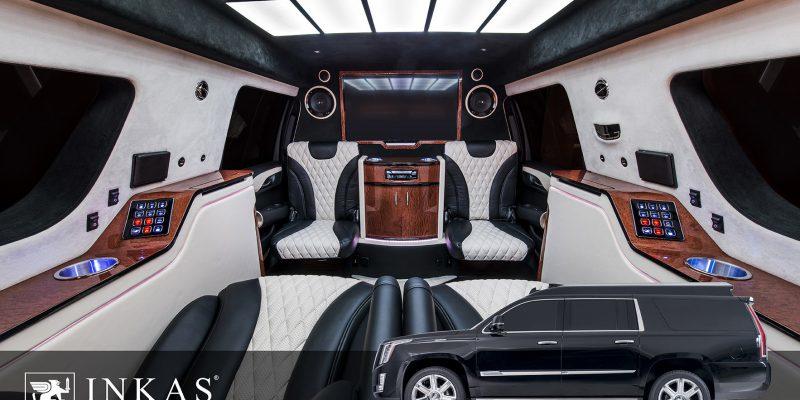 As we mentioned before, LINKAS has the most options for customers to choose from when it comes to the SUV segment. Here are just some of the armored SUVS available for purchase: Cadillac Escalade, Range Rover, Chevrolet Suburban, Nissan Patrol, GMC Yukon Denali, Toyota Land Cruiser, Jeep Grand Cherokee, and others.
Just picture yourself driving down the street in an armored Escalade. The vehicle is already bound to turn heads as it's impressive, large, and flashy. But would it being bulletproof (an added, almost secret element) make the ride feel more special to you? Some argue it would! The armored 2018 Escalade listed on LINKAS' website is equipped with all factory technology features and boasts a 6.2-liter V8 engine that churns out 420 horsepower. INKAS says it's sure to move you around safely and in style. What's nice is that INKAS also offers customized packages for the interior elements of your armored behemoth.
As for where all that armor is placed to protect up to seven passengers in the Cadillac, INKAS says it uses the materials for the entire perimeter of the passenger compartment and for protection of the battery and electronic control module. The suspension is also reinforced, high quality multi-layer bullet resistant glass is used, and door hinges and other critical structure points are reinforced as well!
A $1.16M Armored G-Wagen Limo?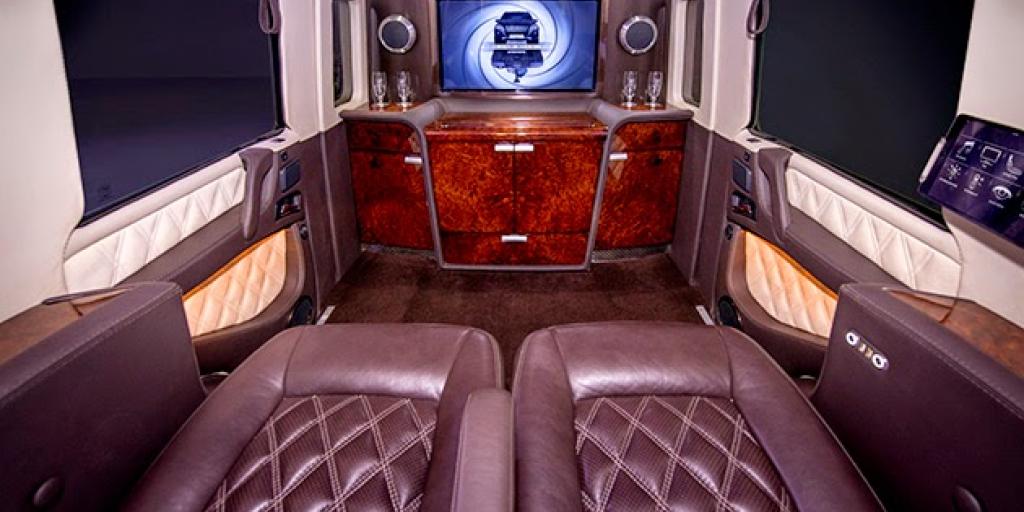 While INKAS doesn't necessarily list prices on its website as it often asks people to request a quote, the G-Wagen limo it offers comes in at around $1.16M (or 1 million euros). Talk about expensive! The armored Mercedes-Benz G63 definitely sends a message. It's sexy and sleek, yet serious! It meets the impressive European CEN 1063 BR7 armor rating. That means it can withstand rounds from a high powered rifle, as well as a few hand grenades. Aside from the armor plating and ballistic glass, there's also an infrared and thermal camera system to help you monitor the vehicle's perimeter. The content is uploaded to a cloud service. There are also even extra defensible features that you can tack on. All you have to do is ask!
When you're spending $1.16M on a vehicle, you can also expect it to be plenty luxurious! So, while this G-wagen limo can withstand an attack, it also has features to help you kick back and relax. For example, there's 4K Apple TV integration, voice-activated controls, a 4K ultra-high-definition TV monitor (because who doesn't need that), a motorized bar with a built-in coolbox (awesome), and new and improved captain seats! But, it doesn't stop there! Those seats include a massage function, can fully recline, and feature a built-in control center able to manipulate all of the vehicle's media, lighting, comfort and security functions. There are also other features to help put you in a good mood.
"The brand-new model also includes a customizable daylight headliner specifically calibrated to mimic real sunlight as closely as possible in order to reduce fatigue and increase overall well-being," writes the company on its website. How cool!
Our Take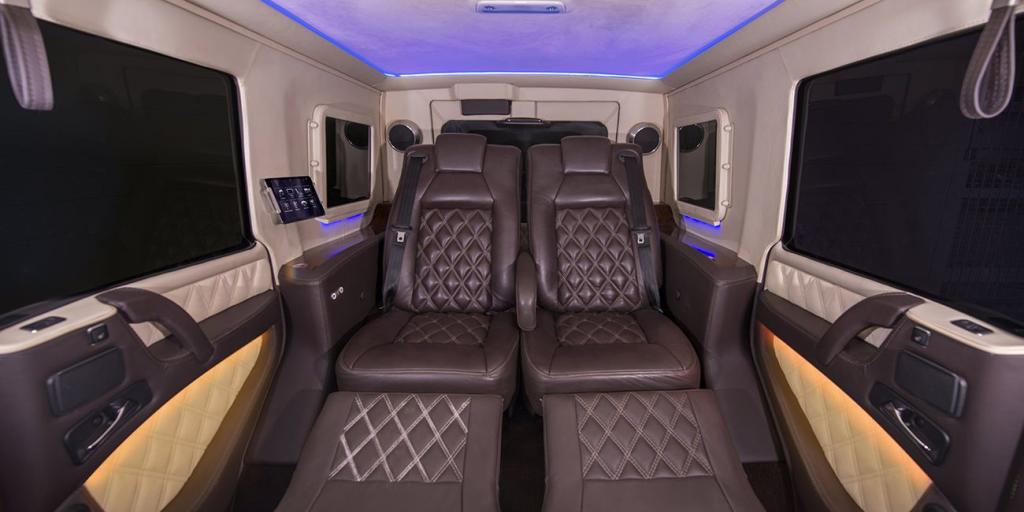 With so many different SUVs to armor out, INKAS has a lot to offer to a growing market of wealthy consumers who take personal security seriously! Their work is impressive, and the fact that nearly everything is customizable is awesome. The company also claims to be able to churn out customer orders quickly, so they must have a sound team!
While most of these vehicles are special order, there are some that INKAS already has in stock. The Cadillac Escalade SUV we talked about earlier, for example, can be purchased now. So, if you happen to have the cash needed and a desire to seriously protect yourself on the road, you might just want to contact the company!
Useful SUV Links
---
Recommended SUV News & Reviews