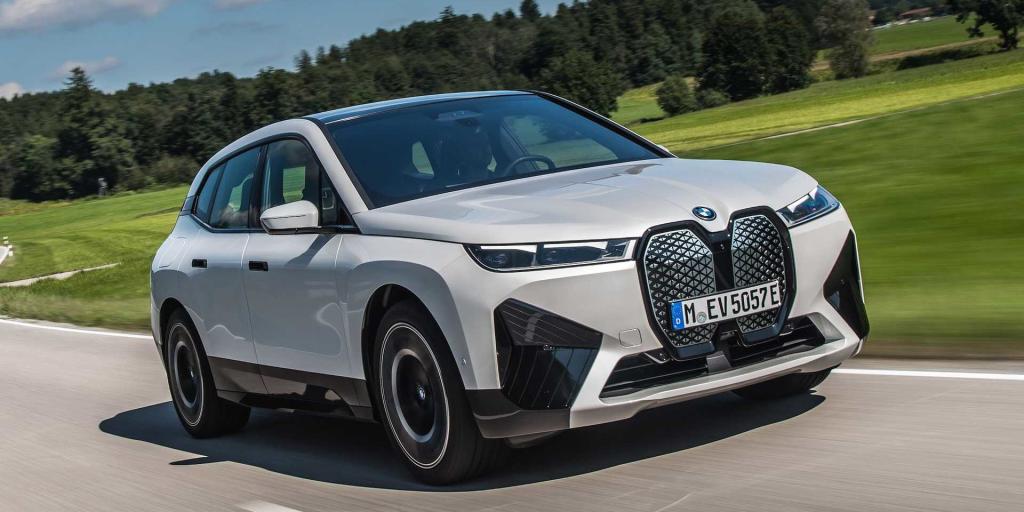 Auto manufacturers spend beaucoup bucks to advertise their vehicles during the Super Bowl and while the past few years have been slightly different for several reasons, this year it appears automakers are once again playing a major role in ad spending for the Super Bowl. That means we have some seriously exciting SUV commercials to look forward to this year as watch Super Bowl LVI!
With all-electric vehicles trending now more than ever, you can expect to see several different commercials advertising all-electric SUVs this Sunday. BMW, Kia, and Nissan are all advertising all-electric SUVs during Super Bowl LVI.
Per usual, some big-name celebrities are featured in these auto ads. Continue reading below for more information about the vehicles that will take the spotlight during Sunday's Big Game!
Arnold Schwarzenegger, Salma Hayek Star in BMW iX Commercial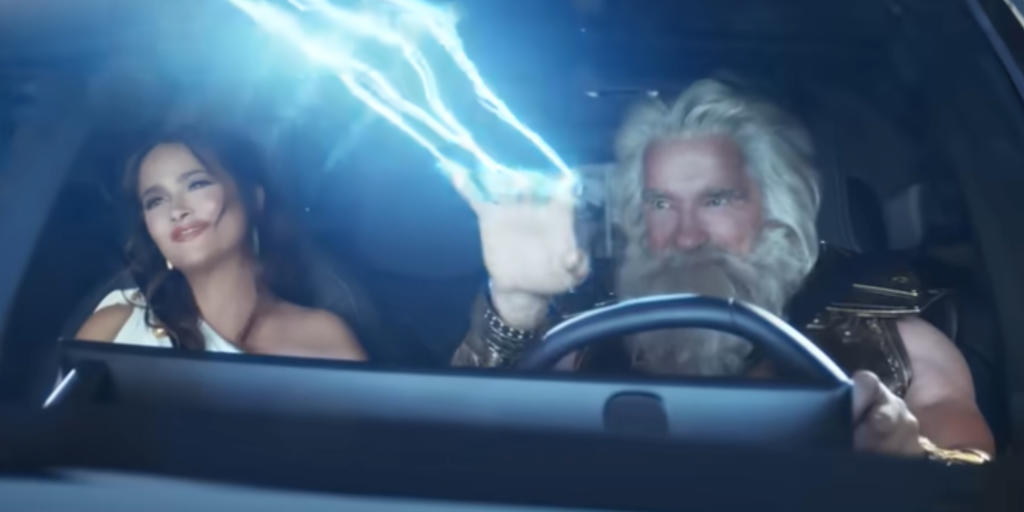 If you're a true car lover, you know that former California Governor and actor Arnold Schwarzenegger is also an auto fanatic and so it's not surprising to learn he's the star of one of the Super Bowl LVI auto ads!
Arnold plays Zeus in a commercial for the BMW iX, which makes you feel like Gods could somehow live a normal life like us as you see Zeus (aka Arnold) grabbing a cup of coffee from a barista who can't seem to pronounce his name. Salma Hayek also makes an appearance in the commercial as Hera, who is Zeus's sister/wife (OK, the Gods are definitely not like us).
Schwarzenegger is no stranger to electric vehicles, he promoted them when he was governor of California. The iX isn't the only all-electric SUV (or Sport Activity Vehicle, as BMW calls it) that is being promoted during Sunday's game. The Kia EV6 is also being advertised, which we detail below.
Kia EV6 Commercial Features Robotic Puppy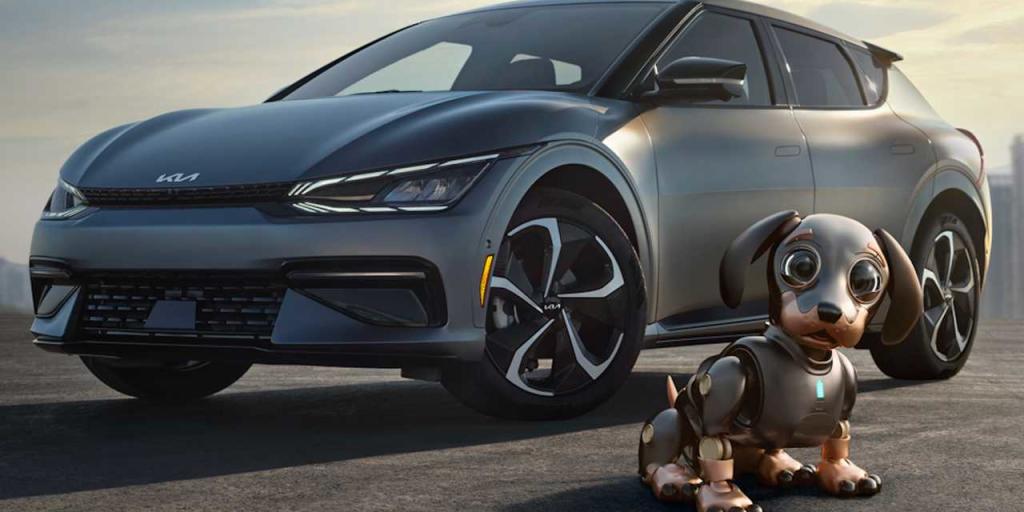 Kia is using a seriously adorable (and seemingly emotional) robotic puppy to promote its new EV6 SUV during the company's Super Bowl spot. The super cute dog chases the all-electric SUV around as Bonnie Tyler's "Total Eclipse of the Heart" plays. The ad's tagline is "Live fully charged." The 60-second spot is simple, but effective.
The Kia EV6 can from from 0 to 60 miles per hour in 4.6 seconds and has up to 300 miles of range depending on the trim you select. Ultra-fast charging adds up to 210 miles in 18 minutes.
Nissan Ariya is Yet Another Electric SUV Being Advertised During Super Bowl LVI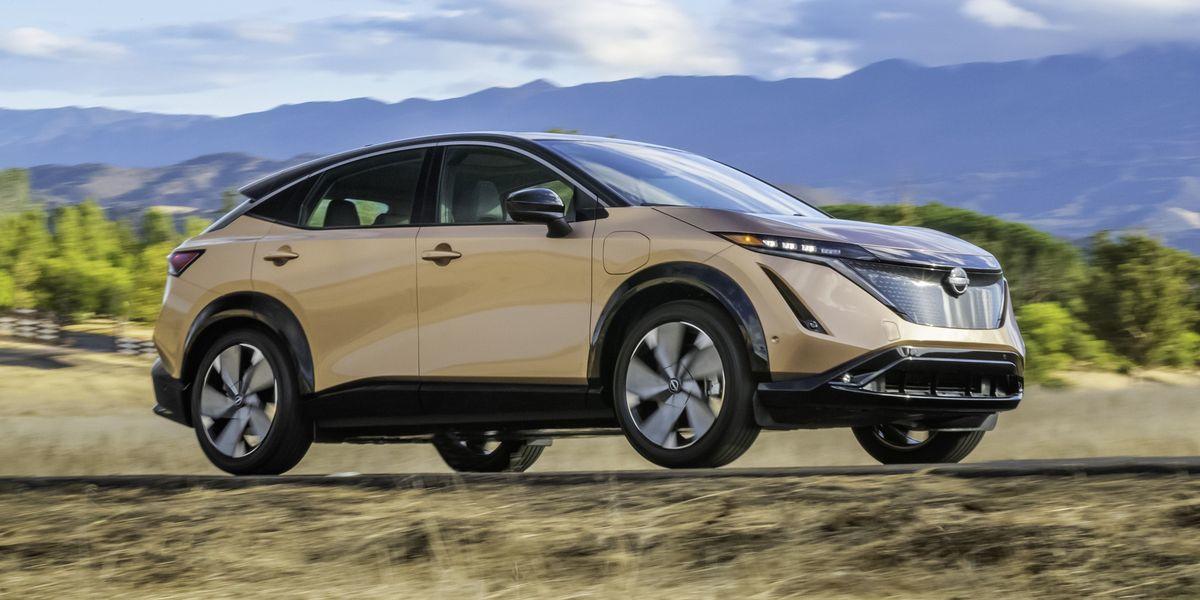 The Nissan Ariya makes a small appearance in Nissan's action packed Super Bowl LVI commercial, which stars actor Eugene Levy. The spot starts off with Levy getting the keys to a new 2023 Nissan Z sports car from brand ambassador Brie Larson, and that kicks off some seriously exciting Hollywood film action with other stars also making appearances. While the commercial is mostly focused on the Z sports car, the all-electric 2023 Nissan Ariya is also featured. Levy and Larson go to drive off in it at the end of the 60-second spot. It looks futuristic and gleams in the spotlight. Nissan will air the commercial during the fourth quarter of the game and will be promoting it heavily on social media.
Polestar Introducing Itself to World (Electric SUV Launching This Year)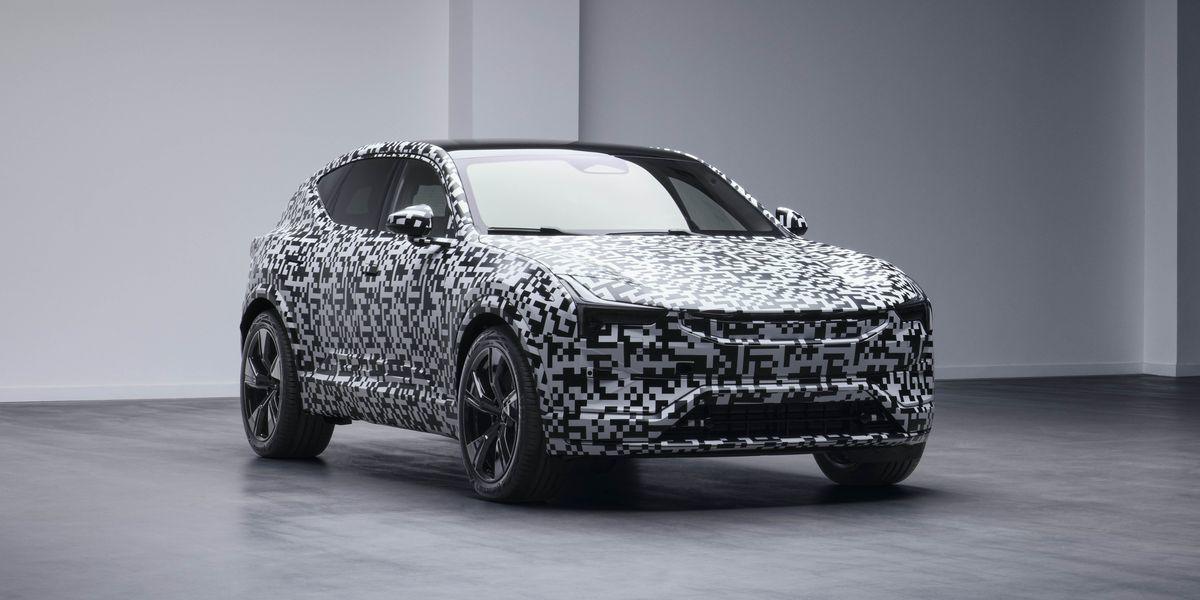 Polestar is introducing its name to the massive television audience watching Super Bowl LVI. The electric performance car brand is launching its Polestar 3 electric SUV later this year, so it's a good time for it to be making its name known. This is Polestar's first Super Bowl ad.
The teaser video it has released instructs people to tune into the Big Game on February 13, but the brief video made sure to convey that the Super Bowl spot will be a no-nonsense introduction to the brand. We're assuming that means the opposite of a spot such as Nissan's as Polestar says there will be no special effects, and also no emojis, supermodels, or puppies.
Hyundai Ioniq 5 Advertised in Campaign Surrounding Sunday's Game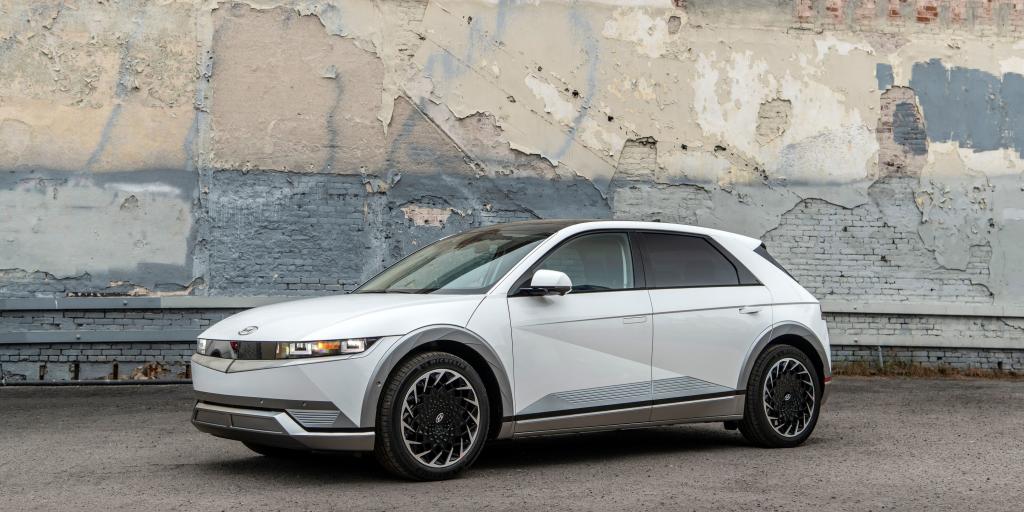 Although Hyundai is not airing an ad during the actual Super Bowl, it has executed quite a massive campaign around it.
In a spot promoting the new 2022 Ioniq 5 SUV, actor Jason Bateman, who everyone loves for his role in the Netflix series Ozark, delivers some quips as he travels through time. He takes viewers to the start of human history, to help explain how the Ioniq 5 is the result of years of progress, growth, change, and development. The first electric vehicles look nothing like the new Ioniq 5, Bateman argues.
The fully electric SUV does have a great look to it! Rear-wheel drive models feature 225 horsepower and a range of 300 miles. It rides on Hyundai's new global EV platform.
Other Companies Advertising During the Big Game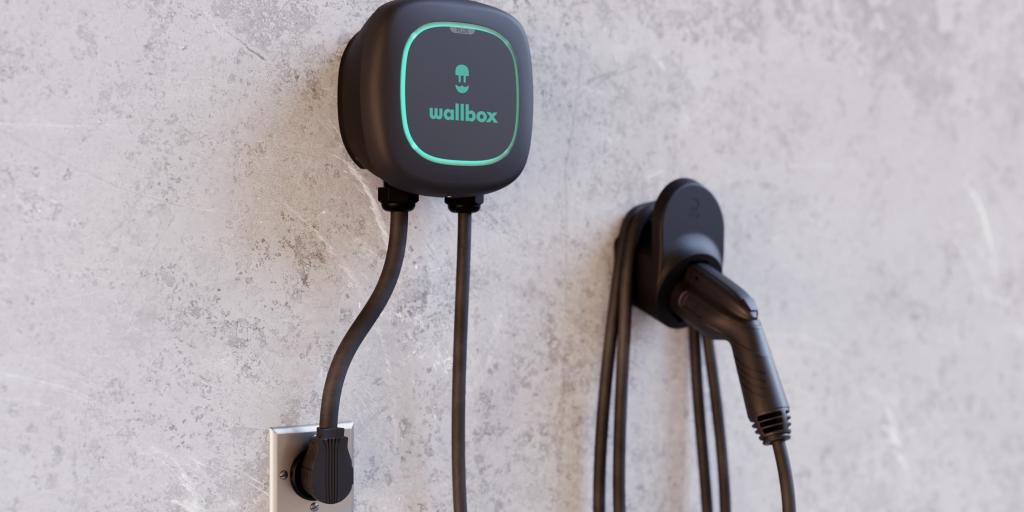 Some honorable mentions for other companies with commercials airing during this Sunday's game include Wallbox and WeatherTech.
With all the electric SUVs being advertised during and surrounding Super Bowl LVI, it's no surprise a company like Wallbox is taking the opportunity to also speak to consumers. Wallbox sells home charging units for electric vehicles. This is actually Wallbox's first TV spot. The 15-second commercial will air during the second quarter of the game.
WeatherTech has been known to advertise during the Big Game and this year is no different. The company's commercial features a team of operatives quickly installing just about everything the company sells for your car.
Let Us Know Your Favorite Ad!
We'd love to know which auto company you think nailed their Super Bowl commercial! Let us know by weighing in on one of our pages and enjoy the game!
Useful SUV Links
---
Recommended SUV News & Reviews