If you're wondering whether or not it's worth shopping for your next SUV on Black Friday, experts do say it's a great way to get deep discounts! That's because older models from 2018 and 2019 have been piling up in dealer lots, and those dealers need to clear them to make room for their 2020 models.
"Black Friday is historically one of the biggest car-shopping events of the year, but this year the holiday weekend is also hitting right at the end of November, which is creating a perfect storm of savings for new-car shoppers," said Jeremy Acevedo, senior manager of insights with Edmunds.com, in an interview with Forbes. "Automakers and dealers are going to be extremely motivated to clear out lingering 2019 model-year vehicles and hit their end-of-month sales goals, so shoppers can expect some great discounts."
We've listed some of the best SUV deals being offered on Black Friday below, and also some tips for doing your Black Friday vehicle shopping after that!
Here's a look at some of the brands offering SUV deals this Black Friday:
BMW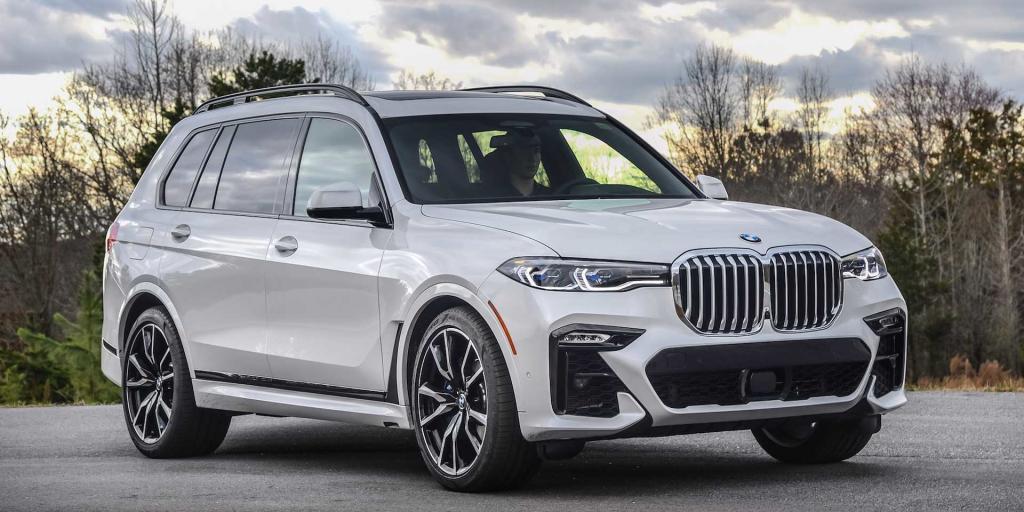 If you've ever dreamed of owning a BMW SUV, know the German automaker is offering up to $4,500 APR credit on some of its models.
You could score a $3,000 lease credit on a 2019 BMW X7 xDrive50i, for example. That would result in lease payment of $1,029/month for 36 months.
Buick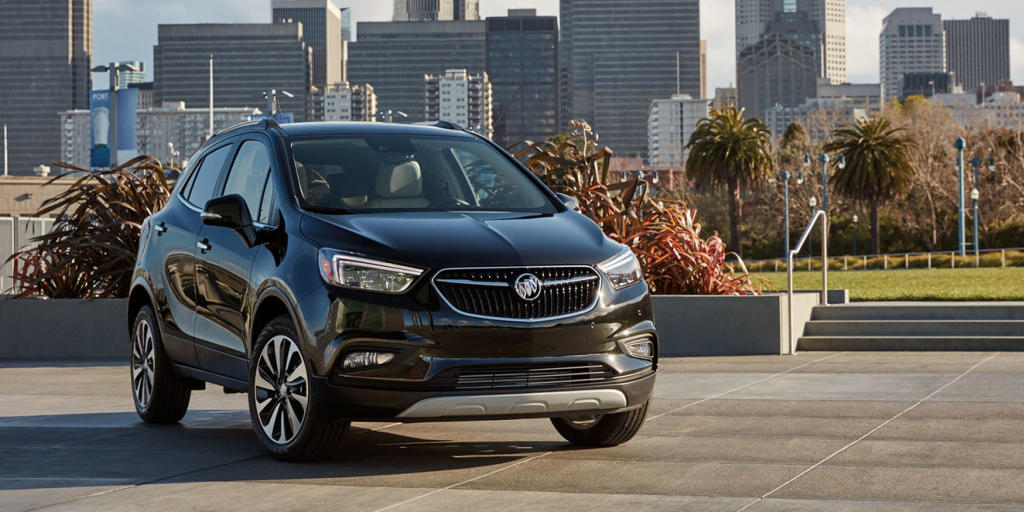 If you want your SUV to feel luxurious but don't care for the more expensive BMW pricetag, you could take a look at Buick this Black Friday.
Buick is offering some solid discounts on its SUVs, including on its Encore, Envision, and Enclave. The Encore is the smallest SUV in the Buick lineup and so it already has a more affordable starting price than others, but the Black Friday deal makes it an even more attractive option. While small SUVs aren't typically known for having great interior styling, the Encore breaks that mold as its interior impresses. According to Forbes, you could lease a 2019 Encore for $199 a month for $39 months with $2,939 due at signing.
It's not just SUVs Buick is offering discounts on. Kelley Blue Book reports Buick has a wide range of vehicles on its discount list and it continues to add more, so it wouldn't hurt to check for the latest deals online before you head out to shop.
"Discounts range from as much as 22-percent off MSRP to 0-percent financing for 72-months when you finance through GM financial," wrote Kelley Blue Book. "You must take delivery by December 2."
Chevrolet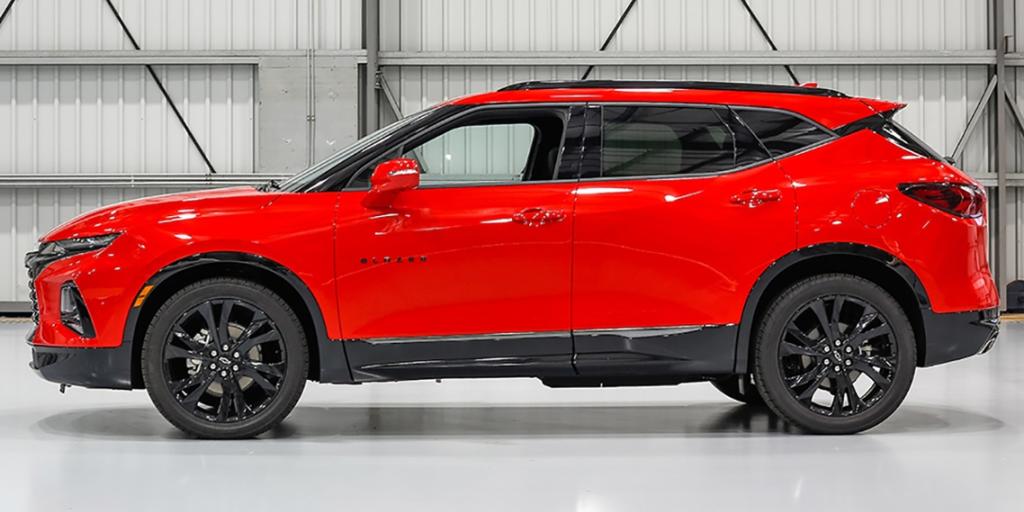 GM is also promoting deals on its Chevrolet vehicles. For example, 0-percent APR for select 2018 and 2019 models or no monthly payments for 90 days is being offered if you finance through GM financial. To qualify, you must again take vehicle delivery by December 2.
Chrysler, Jeep, Dodge, Ram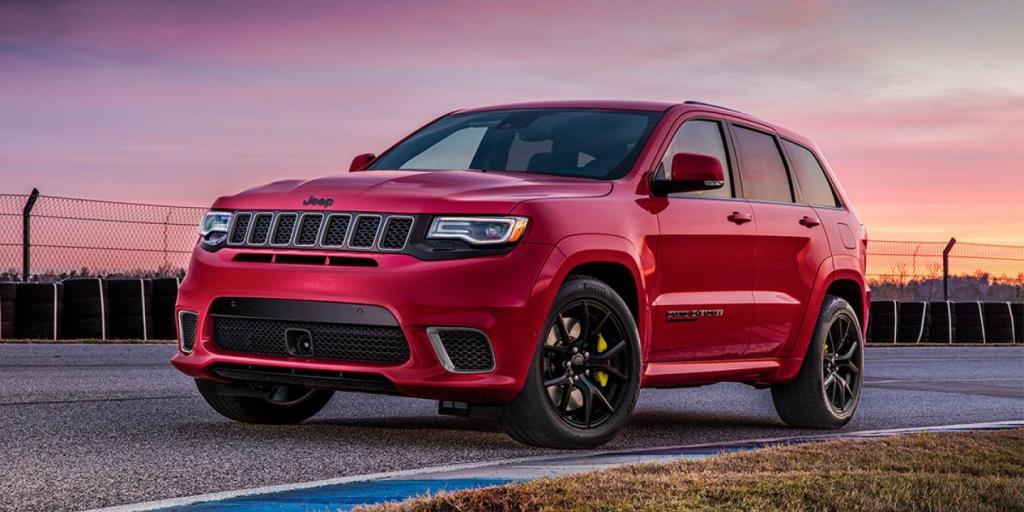 The Chrysler-Fiat group and their family of vehicles including Chrysler, Dodge, Jeep, and Ram are offering employee pricing this Black Friday that can result in as much as $10,000 off specific models!
"The program called 'Employee Pricing Plus' allows buyers to combine both employee discounts and incentives like rebates, lease deals, and financing offers," write Kelley Blue Book.
Look for deals on Chrysler-Fiat group SUVs including the Dodge Durango, Jeep Renegade, Jeep Compass, and Jeep Grand Cherokee.
Lexus
It's hard to believe, but the "December to Remember" Lexus sales event has been taking place for 20 years now. It's one of the most well-known holiday sales events by an automaker. This year, you can take advantage of leasing deals on the 2020 NX 300 and RX 350 SUVs. Lexus is offering up to $4,000 in lease cash incentives for a 36-month lease.
Maserati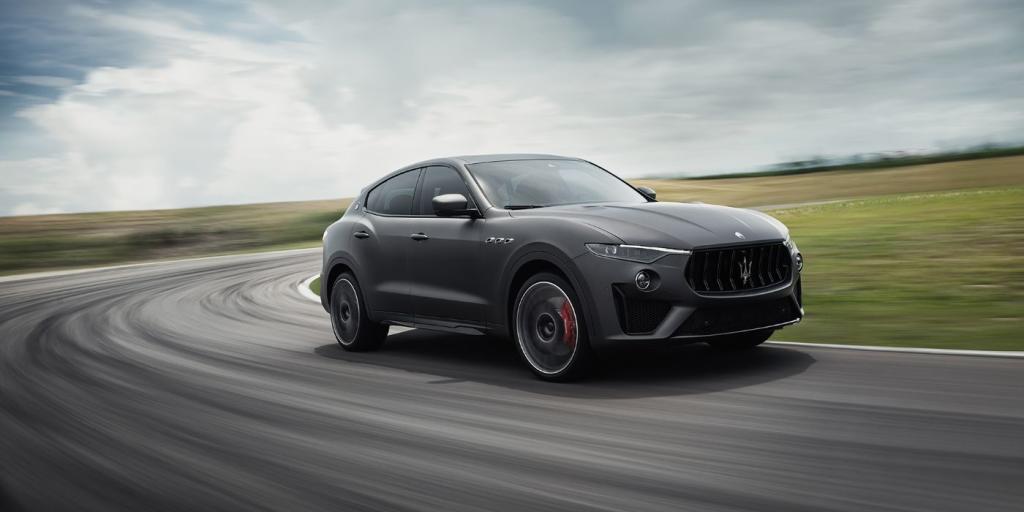 You might be surprised to learn that even luxury marques like Maserati are getting in on the Black Friday fun. Kelley Blue Book reports Maserati is offering 0-percent financing for 72 months on 2019 vehicles including its stunning Levante SUV. But, with a vehicle that expensive, you're going to have to put nearly $6,000 down at signing! Locking down 0-percent financing on such an expensive vehicle can lead to significant savings, though. Don't forget, you'll need excellent credit to score this deal.
Mercedes-Benz
Mercedes-Benz is hoping to make more room for its 2020 SUV models in dealer lots and is offering deals on most of its SUV lineup like the 2019 GLA, GLC, and the GLS. 1.99% APR financing is being offered on terms of between 24 and 72 months.
How to prepare for Black Friday SUV shopping:
When it comes to shopping for your next SUV on Black Friday, it pays to be prepared! You want to do your research in advance, have a solid idea of the deals being offered, and also consider your finances. That means taking a look at your financing options ahead of time and if you'll be buying, you might want to also consider getting pre-approved for a loan. If you plan on trading in your vehicle, be sure to also get some trade-in quotes in advance.
It's important to keep in mind that deals can vary based on location, so you should check with your local dealer just to make sure they're offering what you're after. To take advantage of many of the deep discounts being offered, you will need good credit. So, be sure to consider your credit score before running over to a dealership.
Another pro tip when it comes to doing vehicle shopping on Black Friday is to know the name of a salesman at the dealership you plan on visiting. Dealers can get quite busy on Black Friday and it helps to already have touched base with someone who at least knows you'll be coming by.
While most of the deals mentioned above do end on December 2 or December 3, you can expect to continue to find solid discounts on 2018 and 2019 models through the end of the year. So, if you'd rather avoid the crowds or you just want more time to think about it, there is that option there.
"The end of the calendar year is a popular time for expensive vehicle purchases," said Jessica Caldwell, executive director of industry analysis at Edmunds in a recently released report. "Shoppers in the market for a large truck or SUV, or a new luxury vehicle, can look forward to taking advantage of lower financing rates."
Useful SUV Links
---
Recommended SUV News & Reviews