If you're looking for a rugged and tough SUV that is more than capable of protecting you from the worst, you might just want to consider taking a look at a vehicle that musician Chris Brown owns! TMZ compared the vehicle to the Batmobile from Christopher Knight's Dark Knight trilogy. The gossip site reported that Brown spent more than $350,000 on it. That's a lot of cash!
Brown's new tactical utility vehicle is described as "luxury meets military." Its maker says it was designed for defense and that means it comes with some pretty extraordinary, surprising features (including the ability to deploy smoke screens)!
The bulletproof sports utility vehicle's name is Tank and it's made by Rezvani. According to the car company's website, there are two editions of the Tank to choose from: Rezvani Tank and Rezvani Tank Military Edition. The site states that the military edition has a starting price of $295,000. The more basic version starts out at $195,000. So, we assume Brown went with the more expensive option and tacked on extra features to bring the price up to $350,000.
Who is Rezvani?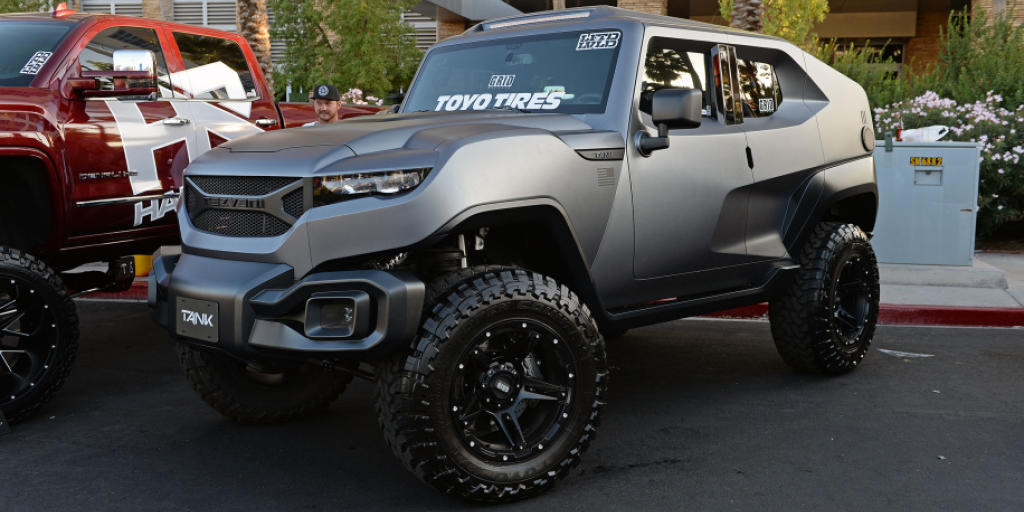 The founder of the company that makes the Tank is Ferris Rezvani who, as a young boy, aspired to become a fighter pilot just like his father! He set out to create an extreme sports car because he felt inspired to develop a thrill similar to flying an F-4 fighter jet. He wanted drivers to experience the same sort of exhilaration and g-forces behind* the wheel! That inspiration can be seen in the company's logo. The emblem is made up of wings representing its founder's roots in aviation and a steering wheel and racing stripes representing the brand's dedication to driving.
Through experience with supercar manufacturer Vencer Cars in Europe and the Vencer Sarthe, Rezvani was able to pull together a team of designers, manufacturers, racing engineers, and high-performance engine experts. The team developed the Beast, which Rezvani describes as one of the most extreme and reasonably priced cars on the market. Award-winning automotive designer Samir Sadikhov provided design consultation for that vehicle. Sadikhov is known for some other exceptional vehicles like the Ferrari Xezri and Aston Martin DBC concept.
Insane Features: Body Armor, Smoke Screens, Thermal/Night Vision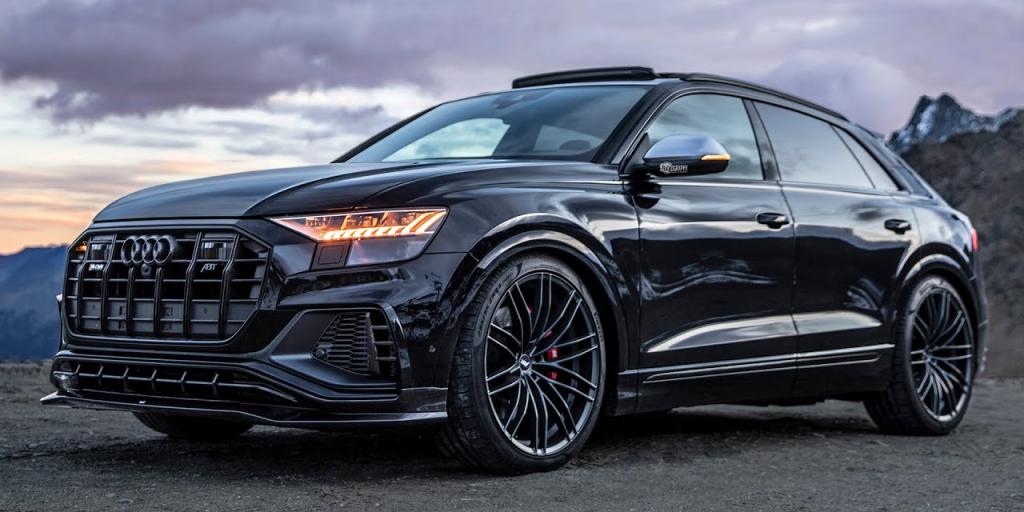 Rezvani's Tank definitely has that wow factor! Let's start with it being bulletproof. Sure, there are other bulletproof SUVs out there on the market, but this one can withstand multiple rounds from assault weapons. That's thanks to the Ballistic Level 7 opaque glass and body armor. This extreme utility vehicle also has underside explosive protection. But, wait! There's more! I'm not exactly sure what situation you would realistically need this for, but the vehicle can also deploy smoke screens if need be! It's something to impress people, at the very least, and Rezvani's website says by just the push of a button, the feature will help you lose "trackers." Whatever that means!
Now, here's where things get a little unnerving! The Rezvani Tank Military Edition has magnetic dead-bolts and electrified door handles. Rezvani says it's to provide maximum security against unauthorized access. While electrocuting a would-be robber is one way to go about defending your vehicle, we're not exactly sure that's all entirely safe! What if you forgot you had the feature on or someone simply grabbed the handle while admiring the vehicle? They'd be in for an unpleasant surprise! Either way, it's a unique feature and one to highlight! There's also a full intercom system on the vehicle that can be used. Rezvani says it allows the driver to communicate with external threats without the need to open door or windows. There's even a security survival kit, if needed. It has military grade gas masks, a Hypothermia kit and First Aid kit.
If you're navigating the trails at night or just pretending to be a spy agent, there are some other impressive features on the Tank to note! Like the thermal/night vision system. It's safe to say any video gamer or car lover would jump at the chance to try out the system. As for other great features that make the Tank ready to tackle the trail ahead, there are military grade run flat tires and powerful front and rear blinding lights. Those lights are said to be powerful enough to turn night into day and serve to blind "trackers" at night. Intense!
Finally, we can't forget about what's under the hood. Because a utility vehicle with this many insane features has to have some power to back it, right? At the Tank's core is a powerful 6.4-liter V8 engine that churns out 500 horsepower. When you opt for the Military Edition, there's also an option for a 6.2-liter Dodge Hellcat V8 that churns out a whopping 707 horsepower.
Other Celebrities Also Love Bulletproof SUVs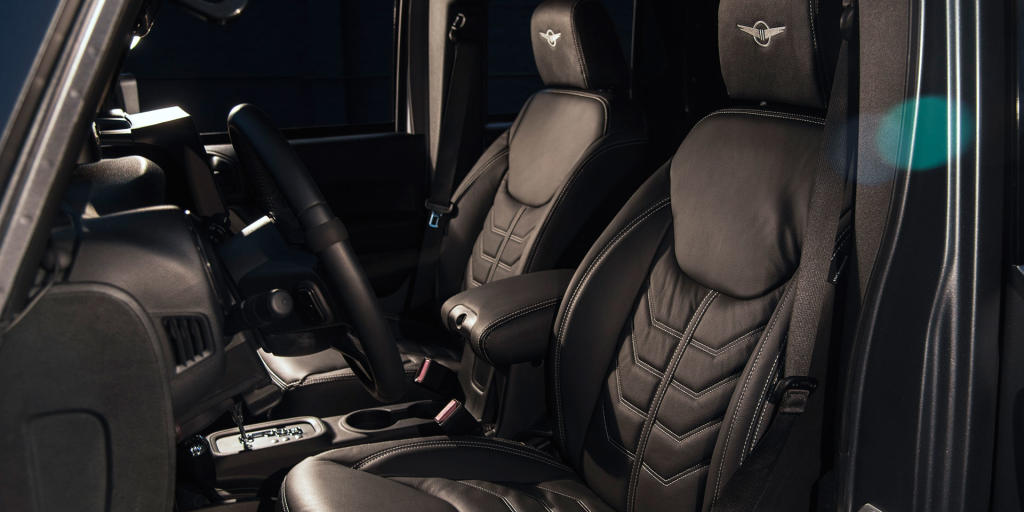 This isn't the first time Chris Brown has purchased a Rezvani vehicle. He also owns a 2015 Beast. That vehicle is capable of going from 0 to 60 miles per hour in 3.2 seconds. The Beast X can go from 0 to 60 miles per hour in 2.7 seconds. But because we're biased here at SUVs.com, we think the Tank is still a cooler purchase.
Breezy isn't the only celebrity to love bulletproof vehicles. Rapper 50 Cent was known for riding around in bulletproof SUVs years ago. And another rapper by the name of Young Dolph even attributes a bulletproof SUV for saving his life last year after being shot at inside his vehicle. A short while after that incident, he even released a project named Bulletproof.
Our Take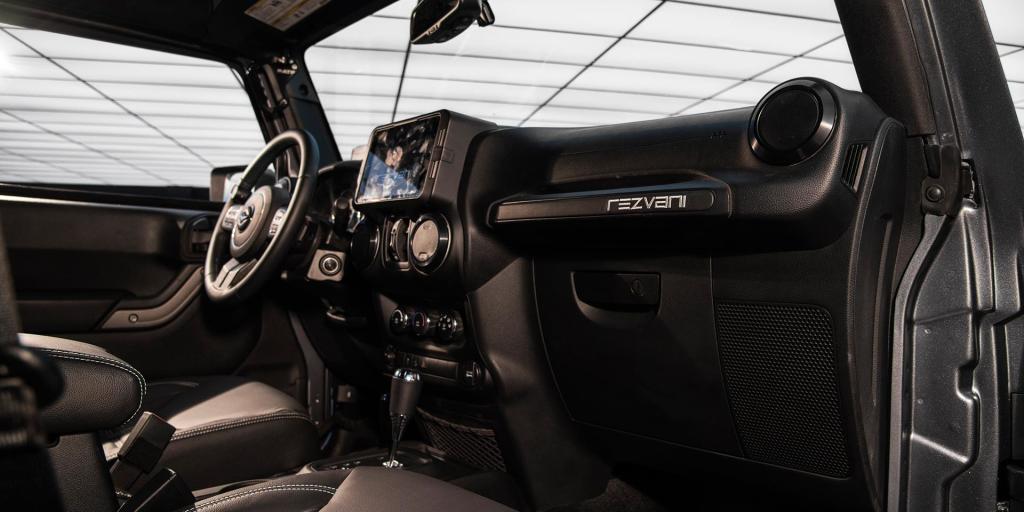 The Rezvani Tank is a sports utility vehicle like no other! With features that make it capable of deploying smoke screens, communicating with threats through a PA system, and navigating trails at night using thermal/night vision, there's much to highlight here! While even the basic Tank version starts out at a hefty cost, if defense is something you need – this SUV has it!
Useful SUV Links
---
Recommended SUV News & Reviews