For the first time since 2019, the North American International Auto Show (aka the Detroit Auto
Show) welcomed back auto experts and car lovers alike to check out the latest innovations in
the auto industry. The event made a comeback after a two-year hiatus due to COVID, and it was
transformed into more of a family friendly environment this year with both indoor and outdoor
activities to enjoy. Even United States President Joe Biden made an appearance at the auto
show. He test drove an all-electric Cadillac Lyriq SUV during the event.
While there were less new product debuts this year than in years past, several new electrified
SUVs were on display. To learn more about those SUV models, continue reading below!

2023 Jeep Grand Cherokee 4xe 30th Anniversary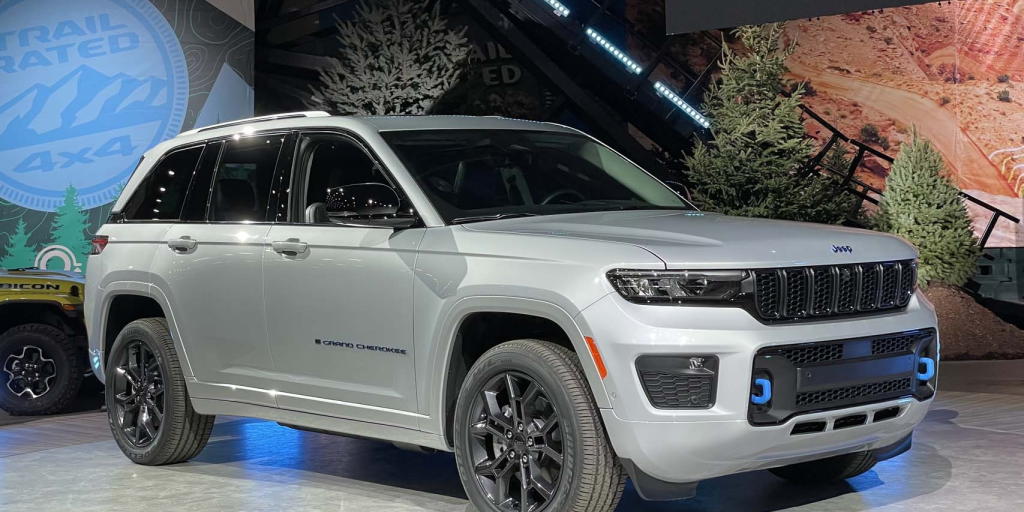 Jeep is commemorating three decades of fun, freedom, and adventure with the introduction of
the 2023 Jeep Grand Cherokee 4xe 30th Anniversary edition. With more than 7 million vehicles
sold since the Grand Cherokee's initial debut, the 30th Anniversary Grand Cherokee celebrates
the growth of the premium SUV over the past three decades.

The special-edition Grand Cherokee 30th Anniversary pairs 4xe electrification with legendary
Jeep 4x4 capability, unique blacked-out exterior details, sleek interior accents and amenities,
plus a plethora of standard safety and security features.

The 2023 Jeep Grand Cherokee 4xe 30th Anniversary special edition delivers 25 miles of all-
electric range and 56 miles per gallon equivalent from a hybrid system that delivers 375
horsepower and 470 pound-feet of torque. Orders will open later this year!

2023 Jeep Wrangler Willys 4xe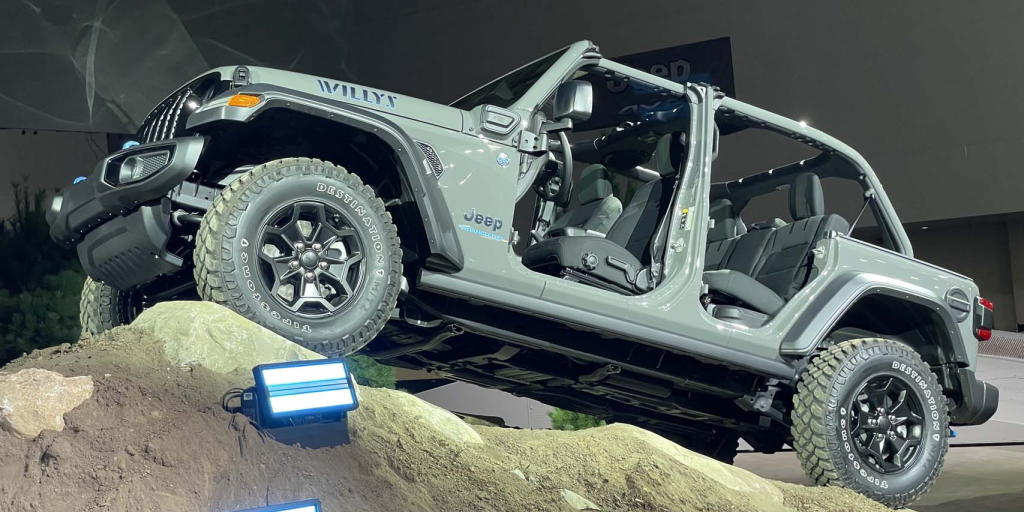 The Jeep Wrangler 4xe got a boost to its electrified lineup with the debut of the new heritage-
inspired 2023 Jeep Wrangler Willys 4xe at the Detroit Auto Show.
The 2023 Jeep Wrangler Willys 4xe boasts the performance and efficiency of 375-hp, 470 lb.-ft.
of torque, and a 17 kWh battery that readily handles most daily commutes. It offers 21 miles of
all-electric range.

Jeep lovers can order the 2023 Jeep Wrangler Willys 4xe now. Deliveries are scheduled to
begin before the end of the year!

2023 Chevrolet Tahoe RST Performance Edition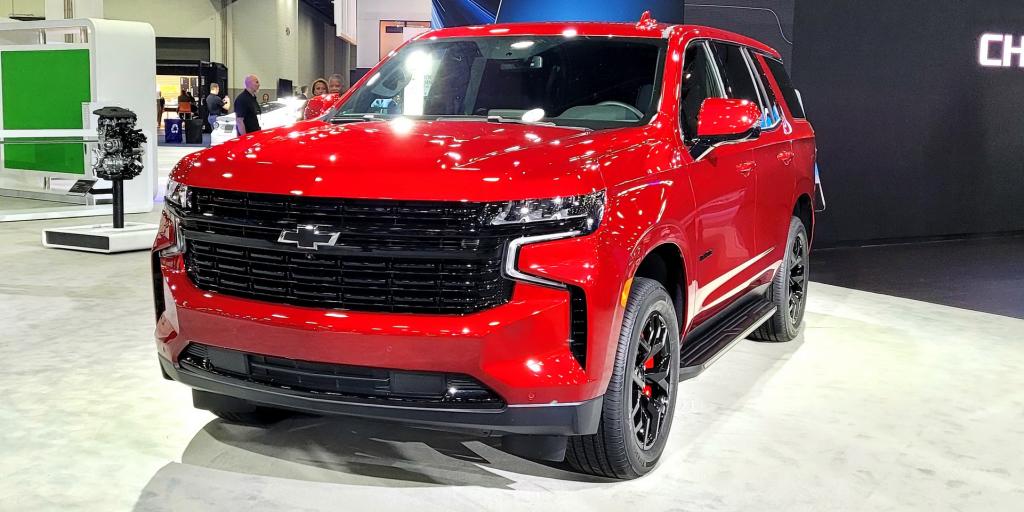 Chevrolet's most popular full-size SUV has been specially tuned for performance with the new
2023 Chevrolet Tahoe RST Performance Edition. With more horsepower and speed than ever
before, the special edition four-wheel-drive Tahoe looks to impress performance enthusiasts
who still want to sport around town in a full-size SUV.

Chevrolet Performance Induction and exhaust systems increase output of the 6.2L V8 engine to
433-hp and 467 lb.-ft. of torque. It's the fastest retail Tahoe with a 0-60 mph time of 5.78
seconds and a top speed of 124 mph.

Production is set to begin soon.
2024 Chevrolet Equinox EV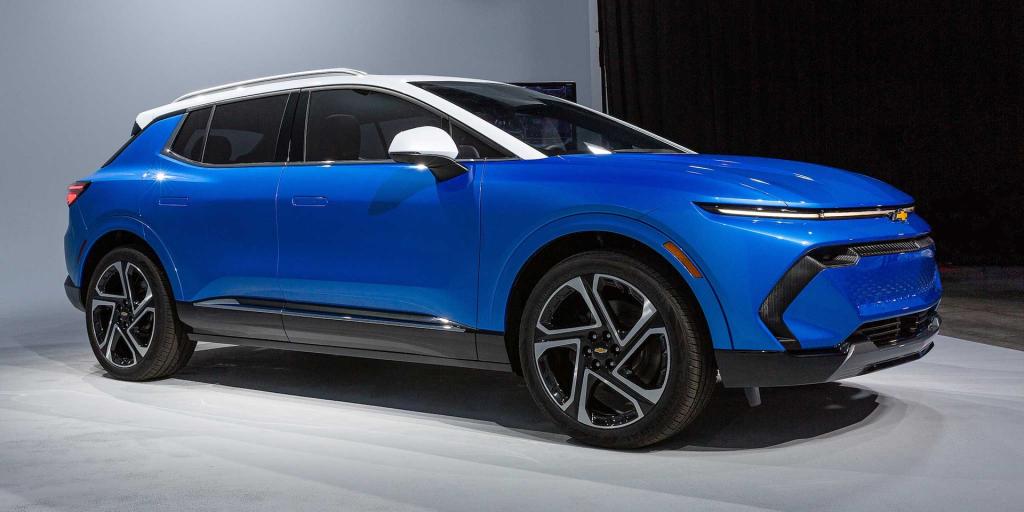 Chevrolet says the all-new 2024 Equinox EV is an affordable all-electric SUV tailored to help
modern families make a "seamless, confident and uncompromising transition to an EV."
"WIth a starting price of around $30,000 on the 1LT, the Equinox EV plugs Chevrolet into the
critical compact SUV segment and is expected to be the most-affordable EV in its class," writes
Chevrolet in a press release.

It will also offer up to an available GM-estimated 300 miles of range on a full charge.
2024 Chevrolet Blazer EV

The all-electric 2024 Chevrolet Blazer EV is also expanding Chevrolet's growing EV portfolio.
There are multiple distinct trims and range options for the all-electric 2024 Blazer EV SUV,
including an available GM-estimated range of up to 320 miles on a full charge. There's available
front-, rear-, and all-wheel drive configurations that offer customers more choices.

2023 Lincoln Corsair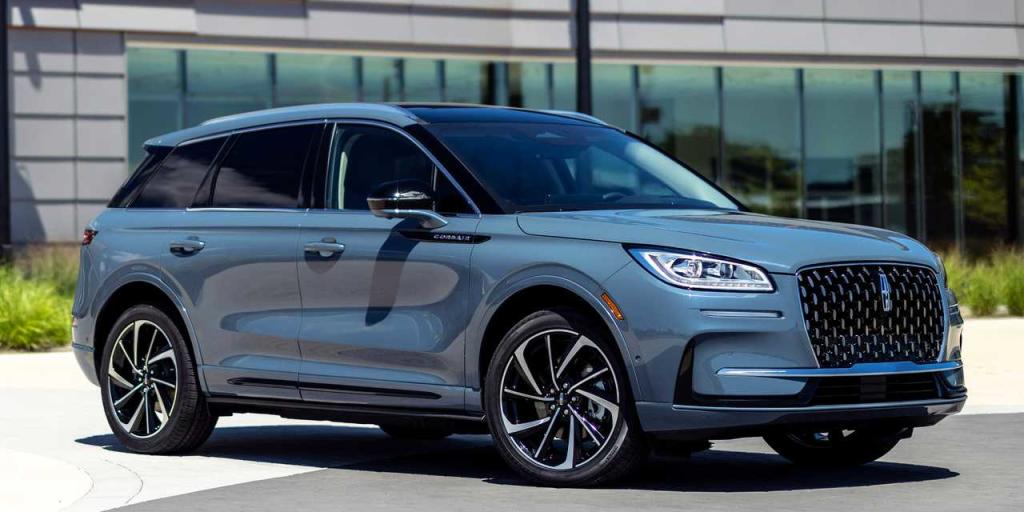 Lincoln has elevated its best-selling vehicle, the Corsair SUV, for the 2023 model year. 2022
sales were up 21.1 percent through the end of August for the Corsair. Orders for the 2023
model year are open now for an early 2023 delivery.

The new 2023 Lincoln Corsair made its debut at the Detroit Auto Show with next-gen
ActiveGlide 1.2, which is a hands-free advanced driver assistance system for highway driving
including lane-changing, in-lane positioning, and predictive speed assist.

"Corsair is artistically crafted and expertly designed to attract younger Lincoln clients and give
them the luxury experience they desire," said Michael Sprague, North America director for
Lincoln. "We want the drive experience to be even more effortless and personal and the new
Corsair will deliver that with advanced technology and new features."

It has a new design inside and out, including a larger new grille that features a sundown satin
metallic foil with blue accents that give a warmer tone. Coupled with new, available wheel
options that enhance personalization, the new Corsair boasts a sleek, modern exterior look.

President Joe Biden Visits Detroit Auto Show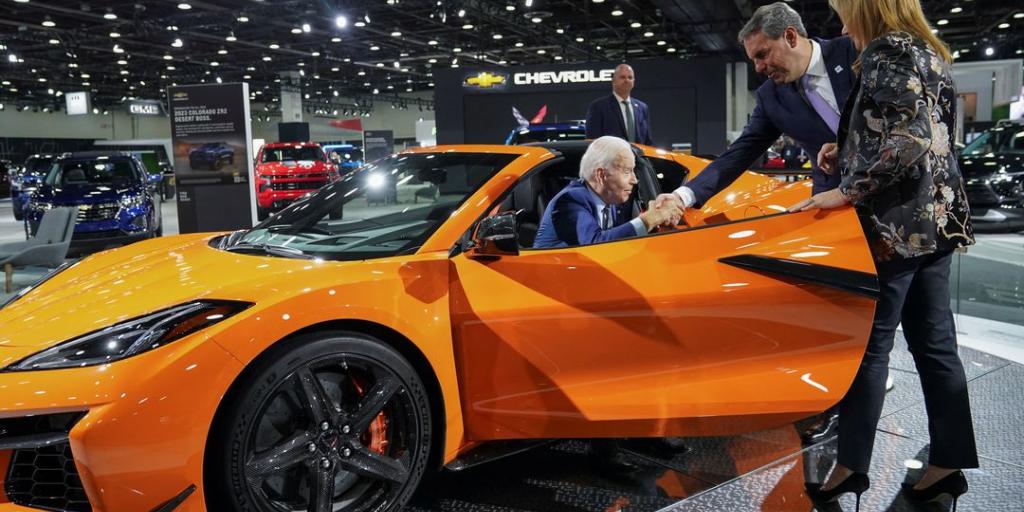 President Joe Biden showcased his administration's effort to promote electric vehicles by
recently visiting the North American International Auto Show.

The visit also helped highlight investments in the U.S. automotive industry and American electric
vehicle innovation.

When addressing the crowd, President Biden called himself a "car guy."
"I'm here because the auto show and the vehicles here give me so many reasons to be
optimistic about the future," said President Biden. "For most of the last century, we led the world
by a significant margin - because we invested in our people, we invested in ourselves. We risk
losing the edge as a nation, and China and the rest of the world are catching up. But not
anymore. Now we're choosing to build a better America, an America that's confronting the
climate crisis, with America's workers leading the way."

President Biden even test drove an electric Cadillac Lyriq SUV at the event with a Secret
Service agent in the passenger seat, joking that it was his "Uber."
"It's a beautiful car, but I love the Corvette," said President Biden.

Biden also marked his trip to Michigan with an announcement that could make owning an EV
more convenient: $900 million from the bipartisan infrastructure law for EV chargers along
53,000 miles of the national highway system, stretching over 35 states.



Our Take


It's great to see the North American International Auto Show make a comeback! The SUV news
out of it from Jeep and Chevrolet was exciting, and it was also interesting to see President
Biden make a visit and test drive an all-electric SUV. What do you think of the electrified SUVs
that were on display?
Useful SUV Links
---
Recommended SUV News & Reviews