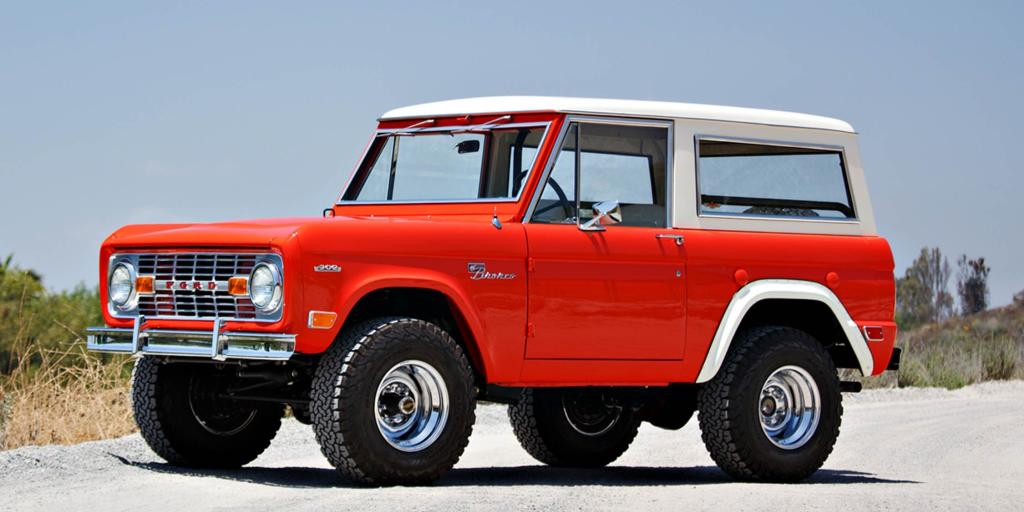 As Ford prepares to release its revived Bronco, SUVs.com had a chance to take a tour of a vintage model! Be sure to check out our special YouTube video on that!
The bright orange, first-generation 1969 Bronco featured in our video has further sparked our interest in the growing vintage Bronco movement. The tour has also made us even more excited for the upcoming version.
This article will cover some of the vintage Broncos that have been grabbing headlines recently, as well as what you can expect from the revived model!
Our Tour Of A Beautiful 1969 Bronco
Vintage Broncos Making Headlines
Vintage Ford Broncos have become some of the most desirable collectible vehicles on the market. According to Hagerty, the average value of one in the best condition possible is around $73,500. You can easily find vintage Broncos for sale deep into the six-figure range, though! There are several companies that sell restored versions of the Bronco. Those Broncos are usually custom-made and cost a pretty penny!
So, why are vintage Broncos so popular? Well, the Bronco has that big, boxy look people love! Its off-road capability makes it fun to drive, as it's loud and bouncy. The Bronco is also considered to be one of the first SUVs ever built, so that adds special meaning to owning a vintage model.
Celebrities may have played a small part in driving all this interest in vintage Broncos. For example, Jeremy Piven, Colin Farrell, Dwayne Johnson, and Gerard Butler have all been spotted in vintage versions of their own! Plus, Jennifer Lopez just bought former professional baseball player Anthony Rodriguez a gorgeous blue Bronco! The blue color is absolutely stunning. A-Rod's new vintage Bronco has all the bells and whistles. It reportedly features heated seats, diamond-stitched upholstery, and a Bluetooth stereo. There's even the number 13 embroidered into the seat rests, honoring his number when he was playing baseball with the Yankees. Not everyone gets a 44th birthday present like A-Rod, that's for sure!
Ford reached a licensing agreement with one particular restoration company to come out with new old Broncos. That company is called Gateway Bronco. They offer a number of different Bronco models, which range in price from $120,000 to $180,000. The company was started by a man named Seth Burgett who, like so many others, has a love affair with the classic Bronco! The company can get one of the vehicles to you within just two months, which is quite impressive! Even people that don't own vehicle restoration companies or even know much about cars have tried their hand at restoring old Broncos. It's viewed as a wonderful hobby to have, and we can understand why!
The vintage 1969 Ford Bronco model that SUVs.com had a chance to tour was partially restored. While we admire A-Rod's tricked out vintage beauty, we like the more classic ride feeling you get in a more raw model. You can rent the Bronco we toured, by the way, from Imagine Lifestyles.
What We Know About The New Bronco Model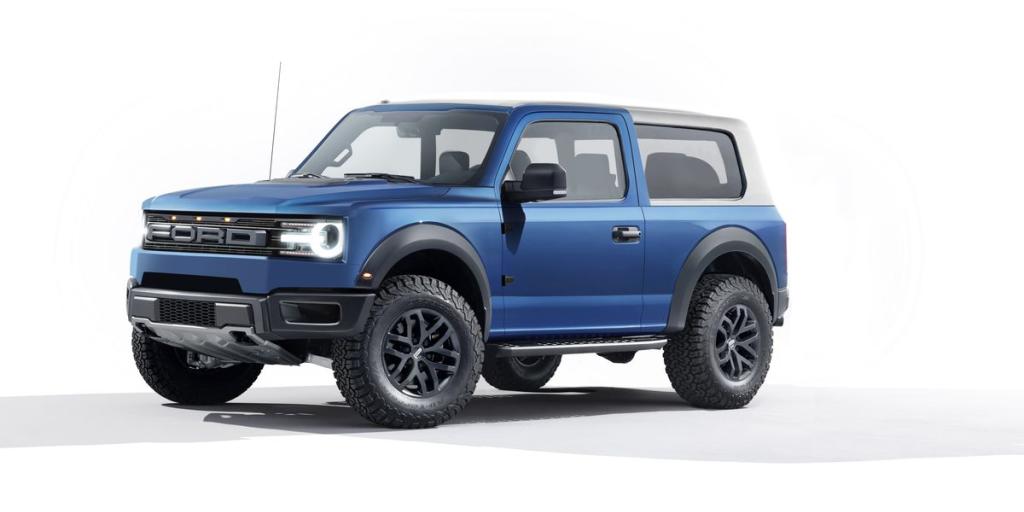 While excitement continues to build for the upcoming Ford Bronco and 2020 is quickly approaching, we still haven't heard many details about it yet. Ever since Ford announced at the 2017 Detroit Auto Show that it would be bringing the model back, people have been anxiously waiting to get more information. Ford has mostly been tight-lipped, though.
We did, however, learn from one Ford event that took place in Florida that a "baby Bronco" will likely come first. Some are speculating it will come out about three months before the more standard model. There is expected to be a decent amount of variety offered with the new Bronco models, so that's nice!
The new Bronco is expected to be available in both two-door and four-door models. While people had been expecting that two-door model because of an initial teaser image Ford had provided, Wrangler fans have nearly abandoned the two-door configuration. Ford is still expected to offer it, though, ignoring those statistics. A four-door option, however, will also be available.
Sources who were at that Florida event, which brought together Ford's top-selling dealers, told Automative News that the new Bronco will also be even more customizable with a removable hard top and removable doors that can be stored in the vehicle's cargo area. The side mirrors will be attached to the front pillars so that they remain in place even when the doors are off. The customizable factor is what many believe will help Ford compete with Jeep.
The Ford Bronco's History
The Ford Bronco was made and marketed by Ford from the mid-1960s to 1996. The first generation of the vehicle was introduced to compete with other 4x4s on the market, including the Jeep CJ and the International Harvester Scout. The next four generations of the Bronco, however, were more full-size SUVs derived from the Ford F-Series pickup truck. It was an excellent sibling to the Mustang. Both were powerful and youthful, but the Bronco added a new level of toughness to Ford's lineup.
But as demand for four-door SUVs grew, Ford decided to stop making the Bronco. The last vehicle to wear the Bronco name rolled off the assembly line in 1996. Soon after that, Ford began making the four-door Expedition.
Why The Revived Bronco is Important to Ford
Like other automakers, Ford is placing more of an emphasis on SUVs. Executives see how well SUVs are selling across the board and want to make sure they have more of them in their lineup. Ford even announced a while back that it was planning to ditch most of its cars in favor of utilities. That's part of the reason why the upcoming Bronco is so important to Ford. There's also a lot riding on the revived Bronco because it is such an iconic vehicle that people have grown to love, and especially in vintage form. Ford doesn't want to ruin any of the momentum it has with the Bronco name and needs to deliver a great sixth-generation model to appease Bronco fans. It's a delicate balancing act and one that Ford has been keeping secret. We'll definitely be looking forward to seeing what's to come!
Useful SUV Links
---
Recommended SUV News & Reviews