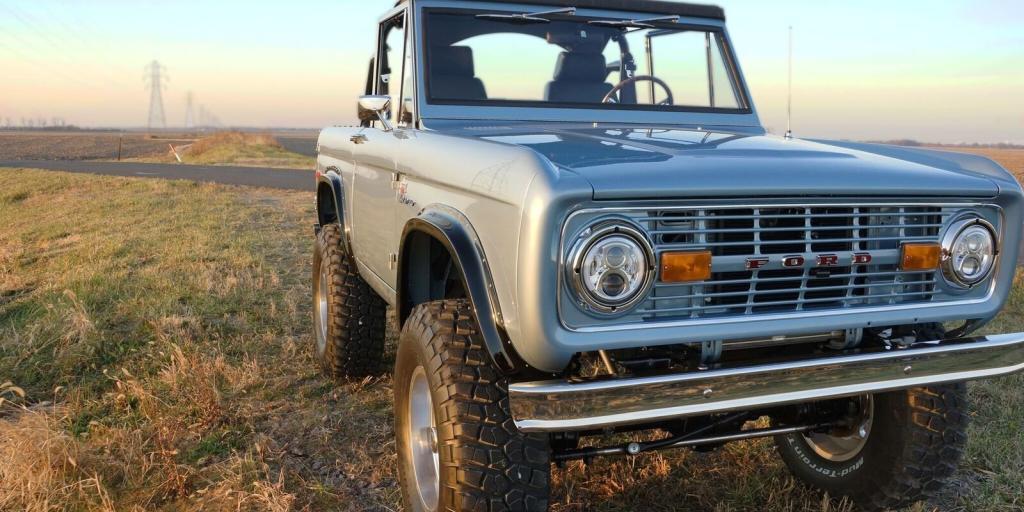 There are so many diehard Ford Bronco fans out there! Some already own a vintage Bronco, while others are just anxiously waiting to get their hands on a new one! But while fans wait for Ford to bring its revived Bronco to the market, one company has secured a deal with Ford to make Broncos right now. Broncos from the 1966-1977 years! They're built completely new, but have that iconic look and feel.
As for what lucky company gets to make these new old Broncos, it's called Gateway Bronco! Ford has reached a licensing agreement with the Bronco restoration company, which was started in 2016 by a man named Seth Burgett. Like so many others, he is also in love with the Bronco! And while the startup company has been restoring Broncos for quite some time now, these new Broncos are different because they won't just be restored, but crafted with new metal all-around. All the work is done in-house by experts who display great attention to detail! They're also incredibly efficient with the work. Gateway Bronco says it's possible to get one of these Broncos to you within just two months! They also come with up to a five-year bumper-to-bumper warranty and all meet Certified Recondition Vehicle standards from Ford. In total, Gateway Bronco can churn out up to four of these Broncos a month.
Three Types of Broncos: Fuelie, Coyote Edition, Modern Day Warrior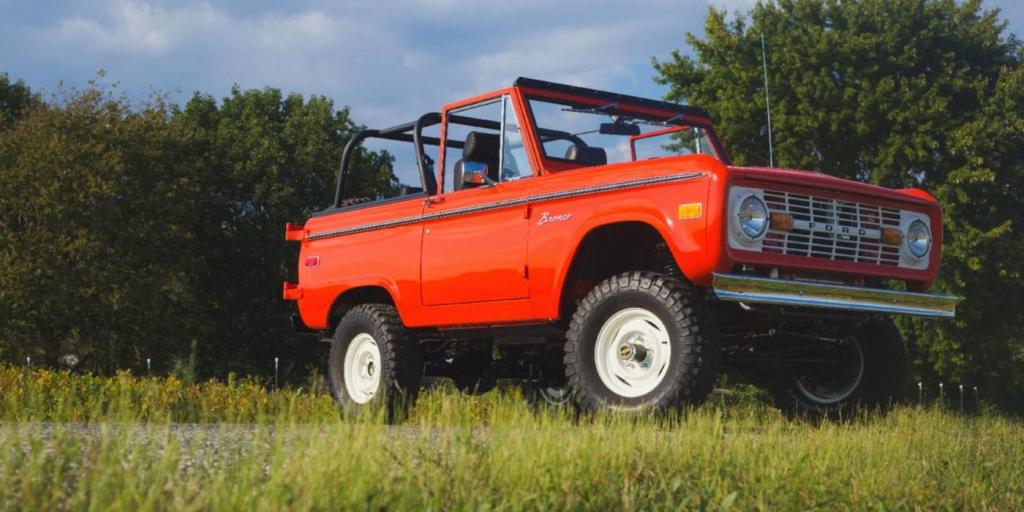 There are three Bronco models currently being offered by Gateway Bronco under the Ford licensing deal. They are the Fuelie, Coyote Edition, and the Modern Day Warrior. They range in price from $120,000 to $180,000.
The Fuelie has a 347 Stroker, paired to a 4-speed auto or 5-speed manual transmission. Four-wheel disc brakes from Willwood are included to make stopping the now more powerful truck easier.
The Coyote Edition, meanwhile, gets the 5.0-liter V8 that you'll also find under the hood of a Mustang GT. The engine has the same transmission pairing options as the Fuelie.
The most expensive Bronco model offered by Gateway Bronco is the Modern Day Warrior and it boasts that same V8 engine as the Coyote Edition. However, the V8 is paired to a 6 Speed Raptor Transmission! It also has patent pending noise reduction and vibration reduction, making the ride more comfortable. The Modern Day Warrior gets a five-year warranty and some components even come with a lifetime warranty! Inside, there's genuine Porsche leather. Because while the car should certainly feel original, it doesn't have to have the same interior as back in the 60s or 70s!
More About Gateway Bronco
Gateway Bronco is located in Hamel, Illinois. The company has a 60,000 square foot facility there. Providing vertical integration, the Broncos made at that facility never leave it from the start of production until the vehicle is ready to be delivered. To make sure all production could be done in-house, Gateway Bronco even acquired a powder coating company so that it can perform the ultimate in rust proofing on frames, differentials and suspensions.
Gateway Bronco says it has the space and expertise to build the Ford Bronco the way Henry Ford envisioned. The team that works at Gateway Bronco was also carefully selected, with team members moving their homes and families hours to work for Gateway Bronco and join the team.
"This is a team of true professionals, most master craftsman or journeyman level technicians," writes Gateway Bronco on its website.
There are also multiple managers within the facility to ensure production is consistently meeting the fixed schedule for customers.
As for the founder of the company, Seth Burgett, his passion for Fords started at an early age. When he was just 12, Seth started a small engine repair shop in his family's shed. That shop went on to be a huge hit. Those early childhood experiences sparked Seth's interest in mechanical engineering and also fueled his entrepreneurial spirit.
Seth is a prolific inventor and engineer. He has consistently been involved in production during his career, starting in low volume military aircraft and medical devices, to high volume automative and consumer electronics. In 2008, he even founded a popular sport headphones company. At one point, that company was named by Forbes as one of the most promising companies in America. He eventually went on to sell that company, deciding to return to his car-loving, engine-building roots. That's when Gateway Bronco was born!
We can see why a company like Ford would be willing to ink a licensing deal with Gateway Bronco. Seth clearly has a passion for what he does, and is well-rounded in many other areas. For example, he's an Ironman triathlete, a mountain biker, and an endurance barefoot water-skier. Clearly, he loves adventure! And what Ford Bronco lover doesn't, right?!
Our Take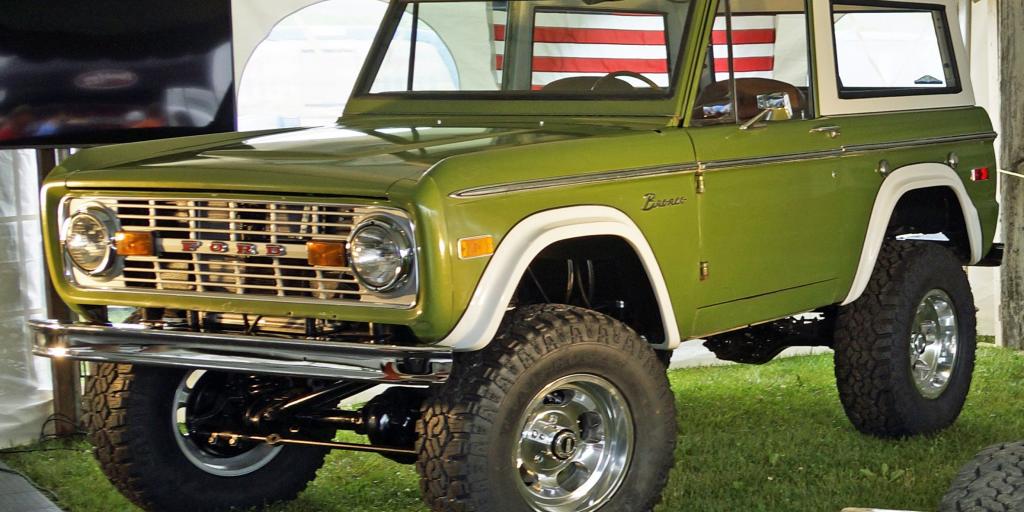 While excitement is certainly building for the new version of the Bronco, some people just prefer these vintage models. The fact that you can now get one of the old Bronco designs, but have it built completely new, is incredible! With these unique models, you get that special vintage look! But, you also get new power under the hood! It's the best of both worlds! If you want one of these special Gateway Bronco vehicles, though, you better be prepared to pay up. As we mentioned before, they cost up to $180,000.
Founder Seth also says he realizes the Bronco is having a moment right now. He chalks interest in the vehicle up to 40- to 55-year-olds buying them because of their fond memories of bonding moments with their families on outdoor adventures. And as for the new Bronco in the works, Seth has some advice for the Ford development team.
"It needs to have an emotive connection to the past, just like the throwback-inspired Mustangs of recent years," said the Gateway Bronco founder in an interview. "It should offer over-the-top performance like the Raptor, but be convenient enough for the entire family to use and enjoy."
In the meantime, Seth and the Gateway Bronco team will continue churning out these new old Broncos. They expect to build four vehicles a month in 2019.
Useful SUV Links
---
Recommended SUV News & Reviews