Most performance brands now have their own crossover. Think of the incredibly popular Porsche Cayenne, for example. That's why some are now wondering whether a Corvette SUV will ever be made. While Corvette isn't a brand and is just a single Chevrolet product, some feel that the name has become so iconic and is so well known that in many ways people view it just as they do any other performance brand. That's at least how folks over at The Detroit News see it. In fact, people over at the newspaper have been wondering so much about the possibility of a Corvette SUV one day making its way to the market, that presentation editor Jamie Hollar even drew up his own concept vehicle. Of course, General Motors' headquarters is located in Detroit so it makes sense for the newspaper to be more than interested in the possibility of Chevrolet one day making a crossover version of its popular sports car. The publication even went as far as to interview ex-GM big wigs, auto analysts and others on the idea. The publication says that everywhere they went, people loved it and were quick to weigh in. 
There's no questioning the Corvette's popularity, which has been produced through seven generations. The first model, a convertible, was introduced in 1953 at the GM Motorama as a concept vehicle. People instantly fell in love with the sports car, which was named after a type of small warship. As The Detroit News points out, it's faster than the Porsche 911, Jaguar F-Type, Alfa Romeo 4C and other elite sports car names. But while those names have expanded into sport utilities (with the Porsche Cayenne, Jaguar F-Pace and Alfa Stelvio), Corvette has not. That sets it apart from the pack.
"There's certainly precedent for non-traditional SUV makers to jump into the market," Karl Brauer, senior analyst for Kelley Blue Book told The Detroit News. "Every time one of them has jumped in, it has worked."
While some people disapprove of performance brands breaking into the ute realm, experts say there's no denying it's a profitable move to make.
"The idea of a Porsche SUV still rubs sports-car purists the wrong way, but it has been a spectacularly profitable product for the brand," John Rosevear, senior auto specialist for MotleyFool.com, told The Detroit News.
Many, therefore, feel that just like the Cayenne has been a home run for Porsche, a Corvette SUV would be a home run for Chevrolet. That's why The Detroit News decided to dream up its own Corvette crossover. Let's take a look at the idea.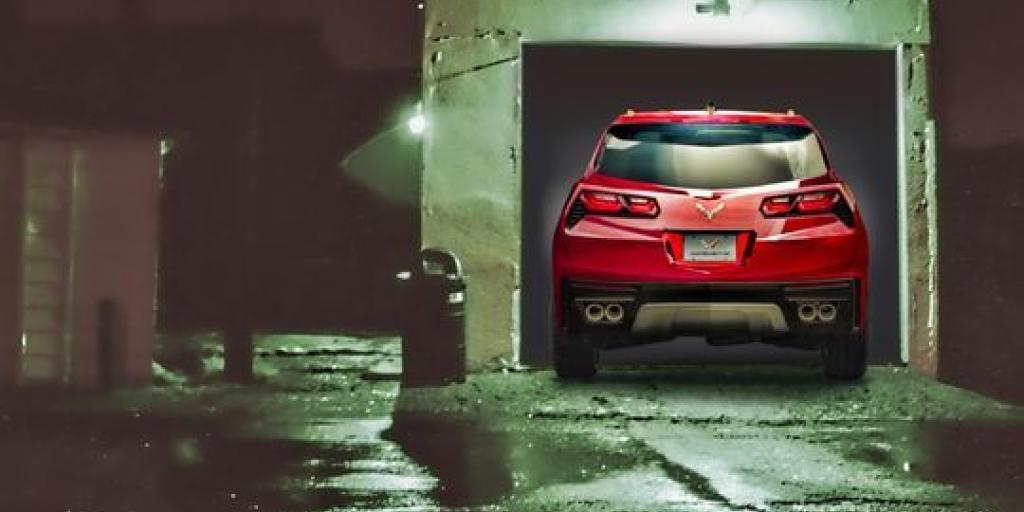 "Corvette XC7"
The Detroit News decided to give the concept vehicle it dreamed up the name "Corvette XC7" where "X" stands for crossover and "C7" stands for the sports car's seventh-generation architecture. It's a name a former GM big wig approves of.
"XC7 and X06 (mirroring the high-performance version's Z06 name) are great starters for naming," Tom Wallace, the retired GM engineer who ran Chevrolet's Corvette program from 2006 to 2008, told The Detroit News.
Wallace also said it'd be crucial for a Corvette crossover to share the sports car's DNA.
"Front engine, rear drive, with AWD option. Lots of aluminum in the structure," said Wallace. "Aluminum is mandatory to support the theme that Corvette embraces to be the lightest vehicle in its class. The two V-8s from the Corvette stable are also a must."
"That means the 460-horse V-8 shared with the base C7 sports car — or for the Z06 version, the supercharged 650-horsepower V-8 for what might be the fastest SUV ever built," writes Henry Payne of The Detroit News. "Considering the rear-wheel drive Z06 sports car is slightly slower from 0-60 than its all-wheel drive 540-horsepower Porsche Turbo rival, an all-wheel drive X06 crossover should be competitive with the all-wheel drive Cayenne Turbo's 3.8-second, 0-60 romp." 
The Detroit News gave its mock XC7 an angular design, veering from the "soap-bar shape" of the Porsche Cayenne and Maserati Levanti. Corvette's trademark shark nose, scooped hood and quad exhaust pipes, meanwhile, add to the imagined concept vehicle's look. As for the interior, The Detroit News says the XC7 would share the C7's features including comfortable seats, a stitched dash and quality trim materials.
As for the price, Bob Lutz, the ex-vice president of GM product design, had a suggestion. He said the vehicle should cost more than the $40,000 Cadillac XT5 but about 10 grand less than a base V-6 Porsche Cayenne.
Lutz says what could be a major deal breaker for the vehicle, however, is the chassis.
"To be successful, this vehicle would require an all-new RWD/AWD architecture, which currently does not exist," said Lutz. "That's high investment for relatively low volume."
"The Corvette ute probably would be a stand-alone architecture (or a major modification of an existing architecture), so volume would be critical to call it a business success," added Wallace.
There's also another major obstacle in the way of a Corvette SUV.
"The reason a Corvette SUV won't happen is the business case would be tough," Lutz told The Detroit News. "Besides cannibalizing 'normal' Corvettes, it can also be expected to damage GMC and certainly the Cadillac XT5."
Still, experts say history shows there's no downside to a performance brand expanding into SUVs.
"Non-Corvette owners who couldn't justify a two-seat sports car could finally put a Corvette badge in their garage," said Kelley Blue Book's Brauer.
Our Take
While there would definitely be some lows for GM to address if it ever decided to entertain the idea of building a Corvette SUV, experts and those familiar with GM believe the vehicle could still be worth it. Clearly, the folks at The Detroit News seem to believe that's true. But as for longtime fans of the Corvette, we're sure they would need a lot of convincing before jumping on the bandwagon. That's because many of them believe the Corvette should be left alone as a single car. Either way, there's no need for people to get riled up over the idea. After all, it's just an idea and even if some of those who used to work for GM like the sound of it, the company hasn't given any sort of indication that bringing a Corvette SUV to the market is something it would ever be interested in doing.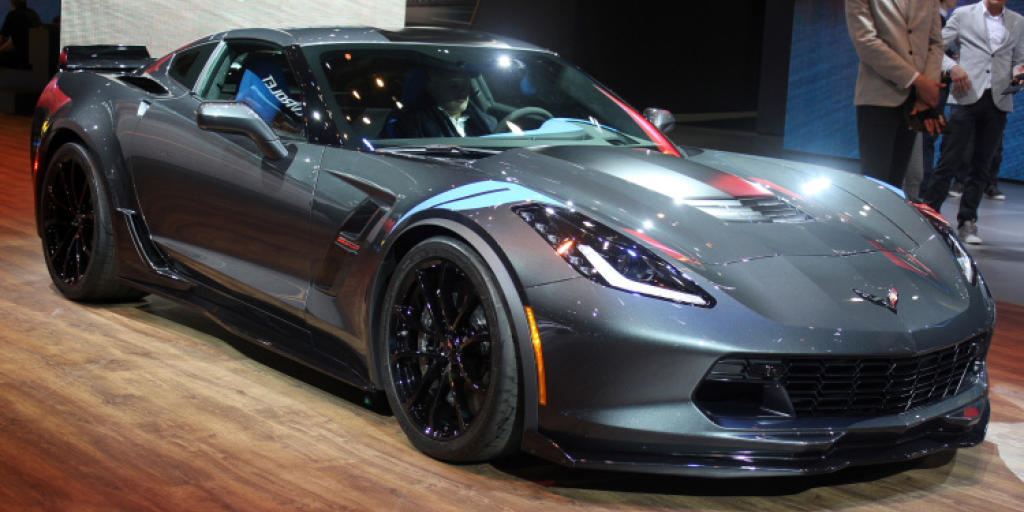 Useful SUV Links
---
Recommended SUV News & Reviews