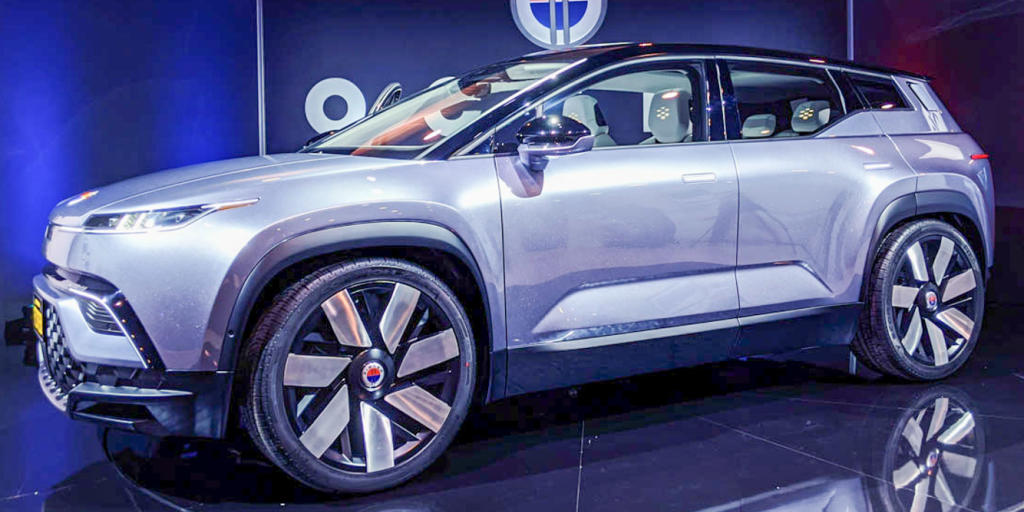 While the Consumer Electronics Show in Las Vegas is known for being the place to see the latest and greatest gadgets from the word's leading tech companies, it's also increasingly become a place for car manufacturers to make some major unveilings of their own.
Vehicles are only becoming more technologically advanced, especially as the trend toward electrification continues. That makes them a good addition to a trade show like CES, where people already have an appetite for such technology.
There were a number of electrified SUVs unveiled at this year's event. Take the all-electric Fisker Ocean, for example! It has a range of up to 300 miles and many cool features, plus a surprisingly affordable starting price. Another all-electric crossover introduced at CES 2020 was the Nissan Ariya Concept. It offers a longer range than the Nissan Leaf and also the added capability of a crossover. Then, Jeep had several of its upcoming PHEV models on display. While it's not completely clear yet whether they will all feature the same plug-in hybrid powertrain, three Jeep vehicles were sporting the new "4xe" badge at the trade show. We'll tell you which models those were below! Also on display at CES was an SUV from China that's already been unveiled elsewhere. The Byton M-Byte features a massive 48-inch touchscreen! Continue reading below for more details on that electric SUV, and all the other ones we've mentioned.
Fisker Ocean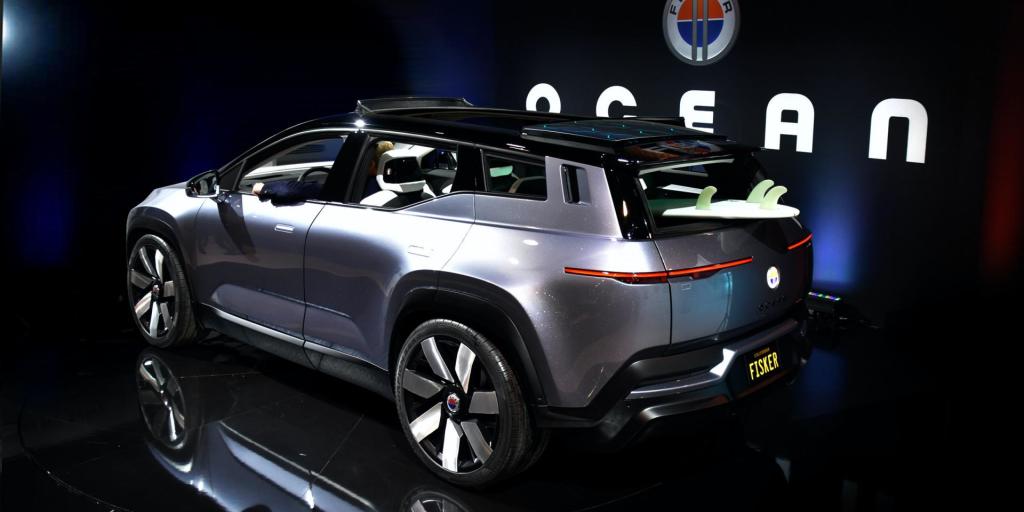 Fisker has been talking about its all-electric Ocean SUV for a while now, but it's nice to actually get a look at it! It boasts a driving range of up to 300 miles and has an optional full-length solar roof that can provide 1,000 miles of solar-powered driving a year! Fisker claims the fastest powertrain option for the Ocean will take the SUV from 0 to 60 mph in just 2.9 seconds!
The Ocean's sporty stature and massive wheels help give it an awesome look. What makes it even cooler? California Mode! With just the push of a button, the SUV drops its nine glass windows and panels to help create an open-air feeling.
As for other highlights, the SUV has a vegan interior. It also boasts a fun karaoke feature that shows lyrics on the head-up display when synced with Fisker's app!
The best part about the Fisker Ocean? It's going to be affordable, and much more so than the Tesla Model X! It will have a starting price of $37,499 and there will be many flexible leasing options. That's less than half the starting price of the Standard Range Tesla Model X! Plus, a federal tax credit should help bring down the price even further.
The Fisker Ocean will go into production at the end of next year and customers will receive the vehicle in 2022. The startup firm is currently accepting $250 deposits for the Ocean and will offer a $379-per-month subscription plan, which can be canceled at anytime!
Nissan Ariya Concept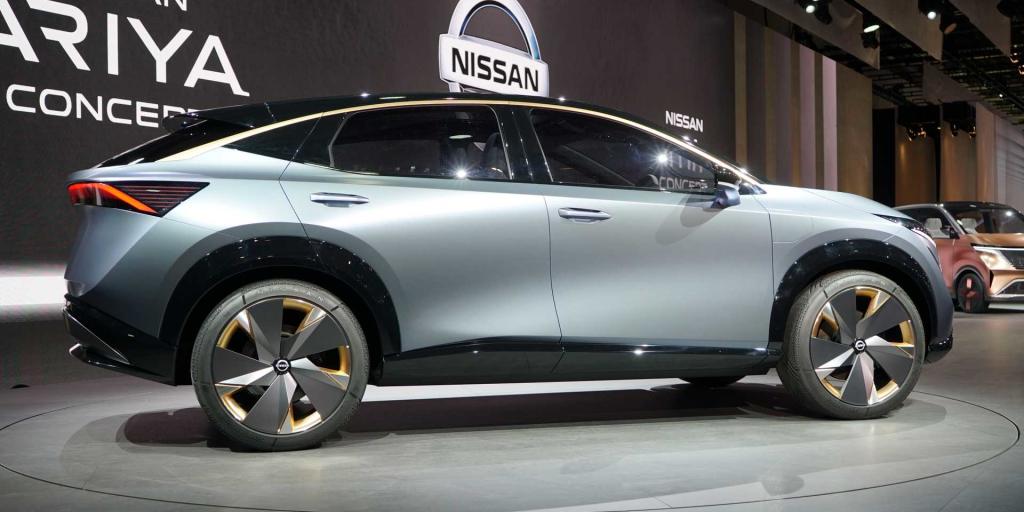 The Nissan Leaf holds an important place in EV history. In March of last year, it became the first all-electric car to surpass 400,000 sales. The sedan actually first debuted back in 2010 and now, Nissan has unveiled another all-electric vehicle that it hopes will also be a big seller. It's an SUV this time, called the Nissan Ariya Concept.
Nissan says the compact all-wheel drive Ariya SUV will get a range of up to 300 miles. That beats the Leaf's range of 225 miles. Since the Leaf hasn't been selling as well as it used to and it's up against stiff competition, it makes sense for Nissan to want to introduce another all-electric vehicle that's a little bit bigger and reaches that magic 300 mile driving range number.
Jeep 4xe Wrangler, Renegade, Compass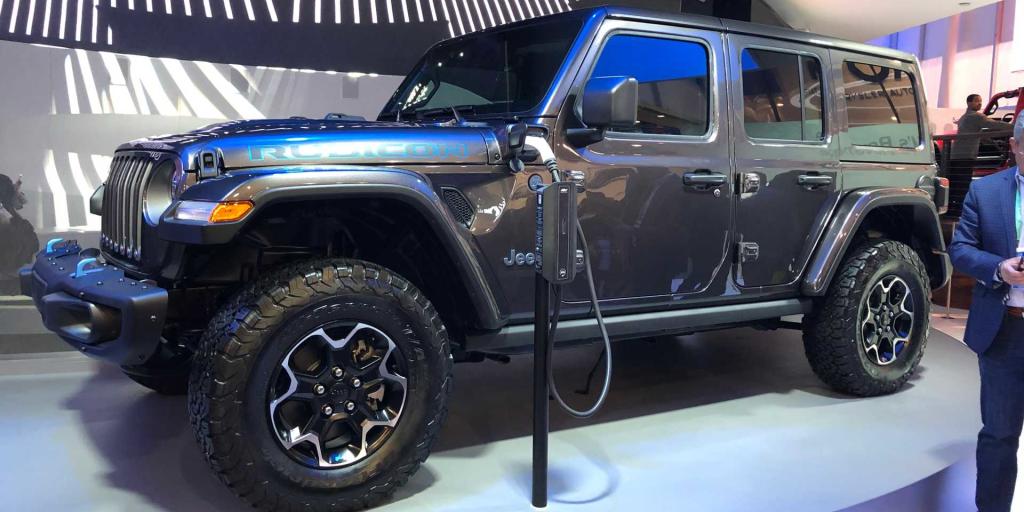 Fiat Chrysler Automobiles wants to electrify its entire Jeep lineup by 2022 by introducing mild-hybrid eTorque engines, plug-in hybrids, and full-on EVs. To help reach that goal, three Jeep models sporting new 4xe badges were unveiled at CES 2020. They are the Wrangler, Renegade, and Compass!
The PHEV Jeeps do visually look different because they have a number of striking blue accents, just as many other hybrid competitors do.
Jeep didn't share all that many details about the plug-in hybrid powertrains at CES, though. It has left many people wondering whether they'll all feature the same setup, or if it will vary.
Thankfully, Jeep won't keep us guessing for too long as we'll get more details soon! The Wrangler 4xe is expected to debut at the Geneva Motor Show in March. The Compass will then debut at the New York Auto Show and the Renegade at the Beijing Motor Show.
Byton M-Byte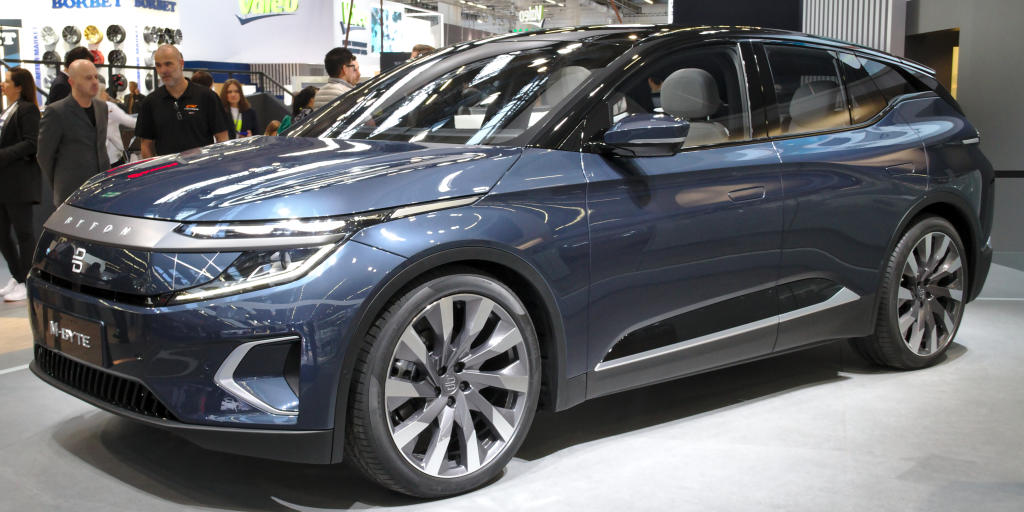 If you thought the technology inside the Tesla Model X SUV looked futuristic, then you need to take a look at the electric Byton M-Byte SUV! Now, you may have seen this SUV before as it has appeared at a number of other auto shows. However, it's going to be arriving in China this summer and is set to arrive in the United States in 2021. So, people are now beginning to pay closer attention to it.
The M-Byte will be offered in either rear- or all-wheel drive. The single-motor rear-wheel drive version gets the smaller 71 kWh battery and offers 270 horsepower. The AWD M-Byte with its dual electric motors gets the larger 95 kWh battery and offers an improved 402 horsepower! It also gets a slightly longer range.
A massive 48" curved infotainment screen wraps around the SUV's dash and is the clear centerpiece of the vehicle. That's four feet wide! It stretches all the way from the driver's side to the passenger side. That blows the Tesla Model X's 17" portrait touchscreen out of the water!
There's also a 7" steering-wheel-mounted touchpad to help you control the massive 48" screen, and then there's an 8" "co-driver tablet." It can be used by both the driver and passenger.
Byton also announced a partnership with ViacomCBS at CES. But, you won't be able to watch shows while driving the M-Byte because the electric SUV will only support level 2 autonomy at launch (instead of level 3 as previously teased by Byton). Still, passengers in the rear seat could watch shows just fine because there are two more entertainment touchscreens in the back! That makes for five screens in all.
Useful SUV Links
---
Recommended SUV News & Reviews