Volvo Cars are further expanding their line-up of SUVs with their all-new XC40. The small premium SUV's launch was held in Milan, Italy yesterday. The company says they're inventing a new model of car access with the launch of the XC40. It will be the company's first vehicle that can be owned through the new Care by Volvo premium subscription service. The company says the service simplifies ownership of a vehicle in a manner never before seen.
Simple as a Cellphone Subscription?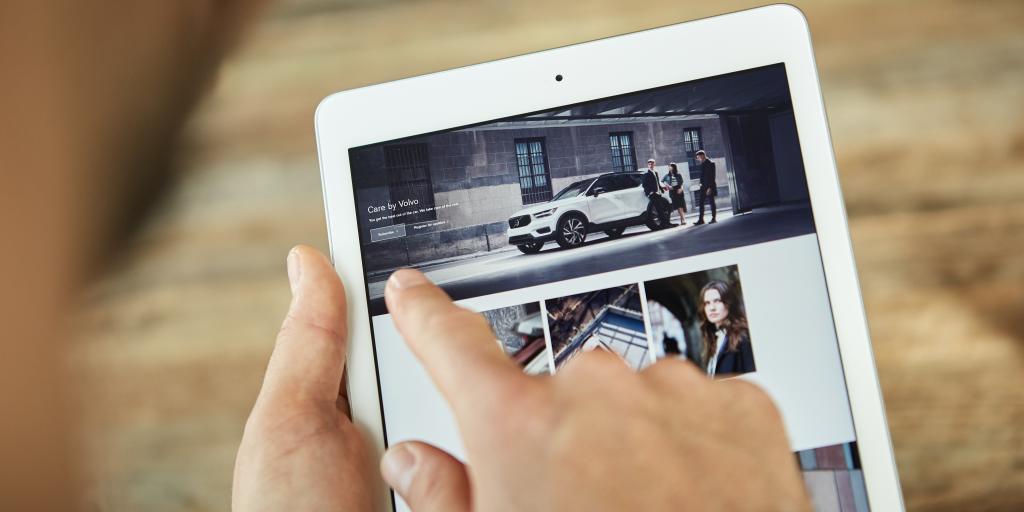 "This will make having a car as transparent, easy, and hassle-free as having a phone: a national, flat-rate monthly fee, combined with getting a new car as early as 12 months in the program," states Volvo USA in a press release about the XC40.
By using the Care by Volvo subscription plan, the company suggests that all customers need to do in order to get their hands on an XC40 is to order the vehicle online. They don't even need to put a down payment on the vehicle! That's because Volvo says you can forget about the traditional extras that people typically worry about when purchasing a new vehicle. Down payments, insurance plans, taxes, service fees, and more will all be taken care of and no longer a source of concern.
Another important thing to note about the premium subscription is that, depending on where you live, Care by Volvo will be able to offer a stacked range of digital concierge services including fueling, cleaning, service pick-up, and e-commerce delivery directly to the car. While having someone fuel up your vehicle for you might seem a bit excessive, there are likely plenty of customers out there who would appreciate the service and find it handy.
"With Care by Volvo, we introduce new car access for the modern age. In a time where consumers are used to transparent flat fees for all sort of services, the traditional process of buying and owning a car can be perceived as rather complicated," said Håkan Samuelsson, President, and CEO. "Care by Volvo changes all of that!"
The company says the plan will be offered alongside traditional purchase and lease options. For customers in the United States, more details will be announced at this year's Los Angeles Auto Show. Customers will be able to order through Care by Volvo at that time.
Sharing with Friends
What makes the company's now smallest SUV offered even cooler is that it's the first Volvo vehicle that customers will be able to share with their friends and family. The sharing function comes standard with Care by Volvo subscription. Customers will be able to add friends and family to use the car through the Volvo on Call mobile application. It will allow your loved ones to unlock and start the car, control the climate, and even set the vehicle destination. Sharing an SUV has never been this easy.
Design, Performance & Safety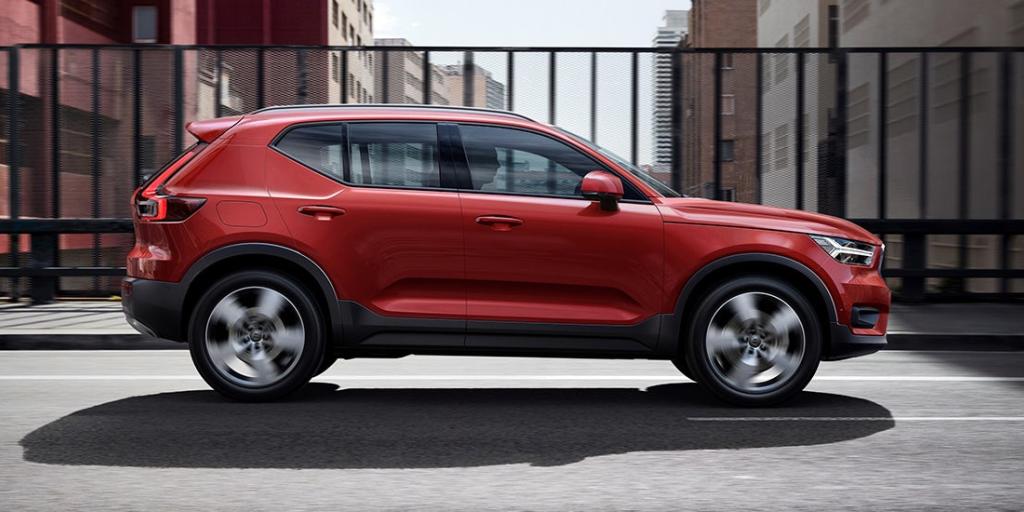 Volvo is understandably proud of their new XC40. It isn't just introducing a new player, it's fundamentally altering the way the game is played.
"The XC40 is our first entry in the small SUV segment, broadening the appeal of the Volvo brand and moving it in a new direction," said Samuelsson. "It represents a fresh, creative, and distinctive new member of the Volvo line-up."
While small, the vehicle still has an athletic stance, not to mention, a sleek and stylish design. The subcompact size makes sense because Volvo claims the vehicle was designed with the city-dwelling customer in mind. The company also conveys that despite the sedan-like stature, the large wheels, wheel arches, and 8.3-inch ride height provide customers with the feeling of a true SUV. A wide range of body colors and color-contrast roof options permit complete customization of the exterior, up to 17 combinations in total.
On the inside, there's plenty of technology to love. Just like in the XC90 and XC60, Volvo's 12.3-inch TFT instrument panel replaces traditional gauges. It arrives standard on all XC40 models, complementing the stellar 9.0-inch infotainment screen located in the center of the dash. Volvo suggests the XC40 offers a new and fresh approach to storage with more functional storage space in the doors as well as under the seats. There are even unique places to stash your smartphone.
As for the vehicle's chassis, the new XC40 is the first model built on Volvo Cars' new Compact Modular Architecture. The platform will underpin all other upcoming cars in the 40 Series including several planned all-electric vehicles.
For the small SUV's powertrain, Volvo states that from the start of production in the United States, the XC40 will be available with a T5 four-cylinder Drive-E powertrain featuring all-wheel drive standard. According to the company, further options will be coming down the production pipeline, including a hybrid and pure electric version.
Of course, we can't forget to mention safety. It's what makes a Volvo a Volvo! They packed in all the safety features they possibly could. The vehicle will include City Safety standard, which includes a pedestrian, cyclist, vehicle and large animal detection system with emergency auto brake. Driver assistance features, meanwhile, include Pilot Assist, Run-off RoaRun-off-Road and mitigation, Cross Traffic alert, and a 360-degree camera to help customers maneuver their XC40 into small parking spaces (although the vehicle is already small).
Our Take
This vehicle seems like the perfect fit for plenty of people living in America's big cities. It's small, yet athletic and impressive. It has all the technology that you want. If you go for the Care by Volvo subscription, there's even less to stress about.
Production of the new vehicle will begin in Volvo Cars' plant in Ghent, Belgium in November but order books are now open. More details are expected to be released for U.S. customers at the Los Angeles Auto Show in November. Would you use Volvo's new subscription model to purchase your next vehicle? Share your thoughts with us in the comments below.
Useful SUV Links
---
Recommended SUV News & Reviews