When the National Aeronautics and Space Administration unveils a concept vehicle, people pay attention. The agency recently revealed its new Mars rover concept at the Kennedy Space Center Visitor Complex. The complex commissioned the construction of the vehicle without use of taxpayer dollars. NASA says it was unveiled, "with a goal of inspiration and education as NASA continues developing plans for its journey to the Red Planet." In case you weren't aware, NASA has long worked toward getting astronauts on Mars. The agency has said it hopes to have a crew walk on the planet's surface by the 2030s. It's also now facing increased pressure from President Donald Trump, who recently signed a bill into law that asks the agency to have humans on Mars by 2033. The all-electric vehicle that can fit up to four astronauts is not only impressive because of its looks, but also because it functions as both a vehicle and a mobile laboratory. Let's take a closer look at this awesome concept.
Who Made It
A company called Parker Brothers Concepts of Port Canaveral, Florida was approached with the idea to come up with the rover concept toward the end of 2016. Brothers Mark and Shanon Parker began work on the vehicle in November. The duo told Business Insider they launched their company years ago to build "outlandish" vehicles for television and movie productions. So it really comes as no surprise that the Mars rover concept looks like the Batmobile. It took the two brothers and other employees until early April 2017 to finish the vehicle. "Me and the guys, we averaged about 80 to 100 hours a week, each," said Marc Parker. "We worked 10-, 12-, 14-hour days, seven days a week since late last year," he told Business Insider. "If I thought about how many hours we put into this thing, I'd probably cry. It's way too many." While it may have been a lot of work, the brothers say it was worth it. "This one [project] has blown us away the most," Marc Parker told Business Insider.
Exterior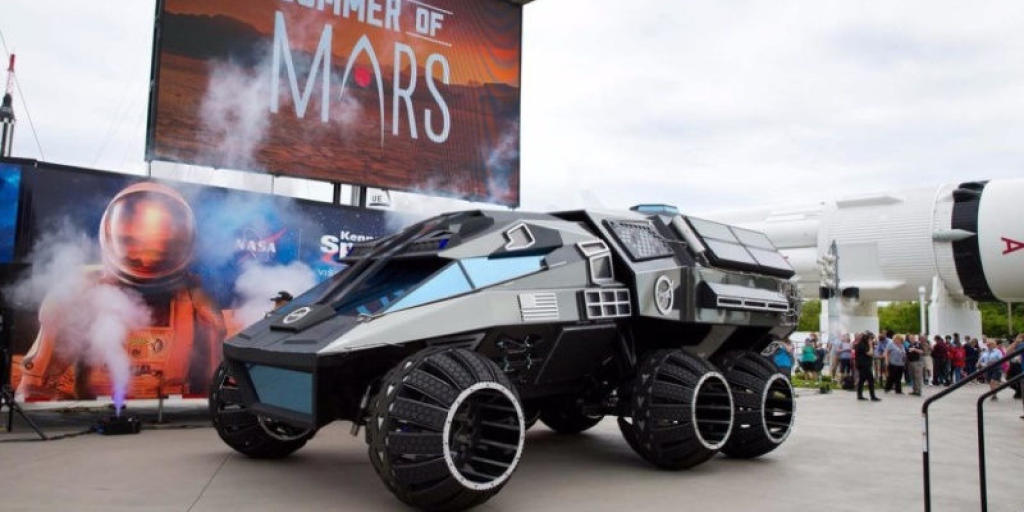 It's impossible not to be intrigued by the exterior design of the new Mars rover concept. It's aggressive and futuristic looking. As others have pointed out, it looks like it draws inspiration from the Batmobile or from the vehicles used in the film "Prometheus." Overall, what strikes you about the vehicle is its size. With the lab attached, the Mars rover concept is 28 feet long, 14 feet wide and 11 feet tall. According to Business Insider, Parker Brothers Concepts was able to keep the vehicle's weight down by making it out of aircraft-grade aluminum and carbon-fiber When it comes to the details, you certainly can't miss the concept vehicle's massive wheels. They have an interesting shape and are 50 inches tall and 30 inches wide. What gives them such a cool look are the air ducts that were designed to let the Red Planet's fine sands slip through. According to NASA, the wheels are capable of traveling over dunes, rocks and craters. We also can't forget to mention that instead of four wheels, this vehicle has six.
Detachable Lab
Possibly the coolest part about this concept vehicle is the detachable lab. Marc Parker told Business Insider that the vehicle actually separates in the middle. "The rear section is a full lab, the front area is a cockpit for going out and doing scouting," he said in his interview with Business Insider. "The lab section can actually disconnect...and be left on its own to do autonomous research. That way the scout vehicle can go out to do its thing without the fuel consumption and extra weight, then come back later."
Performance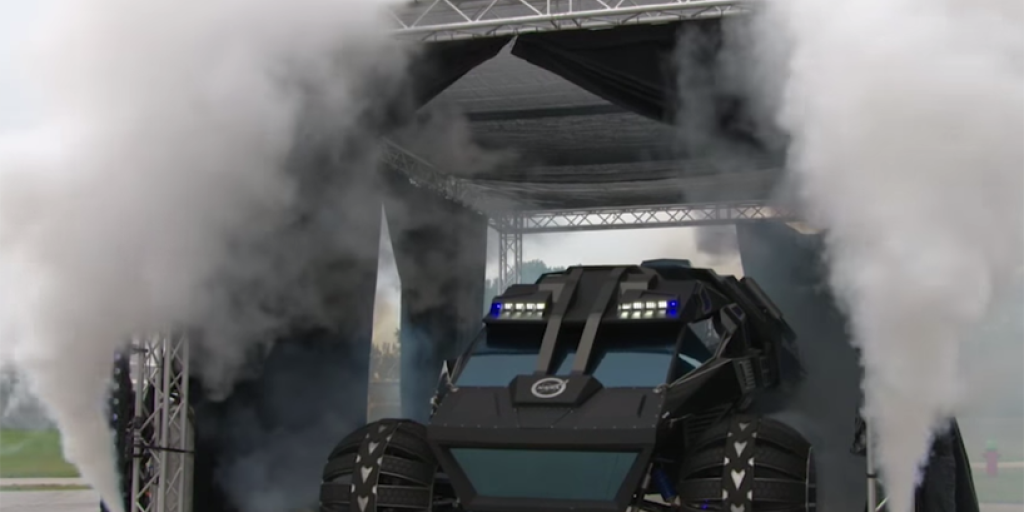 The NASA Mars rover concept operates on an electric motor that is powered by solar panels and a 700-volt battery. Marc Parker told Business Insider that while the rover could drive at speeds of up to 70 miles per hour, it's actually designed to roll along at slower speeds of around 10 to 15 mph. That's the speed needed to methodically navigate the planet's rocky terrain in a safe manner. When it comes to tackling that terrain, it also helps that each wheel has an independent suspension.
Where You Can See It
If you'd like to get up close and personal with the new Mars rover concept, you're able to do so. It will be on display at the Kennedy Space Center Vistor Complex through early July as part of its "Summer of Mars" promotion. If you can't get to Florida, though, there's no need to fret. From July through August, the vehicle will be on display at several locations during a tour along the East Coast. It will then return to the complex where it will be part of the new Astronaut Training Experience attraction opening in the fall of this year.
Will It Ever Be Used?
NASA says this exact rover is not expected to operate on Mars. That being said, the space agency says one or more of the concept vehicle's elements could make its way into a rover that astronauts will actually drive on the Red Planet. Those who worked on the vehicle say they hope it inspires people to learn more about what NASA is doing. "Movies are cool, TV is cool, but it's something else to be part of a thing that could inspire kids to go Mars and live in outer space," Marc Parker told Business Insider. Meanwhile, NASA's next robotic Mars rover is set to land on the Red Planet in 2020. "The Mars 2020 rover will search for signs of past microbial life and collect core samples for a potentially future return to Earth," said NASA in a press release. And again, the space agency hopes to put astronauts on the planet by the 2030s.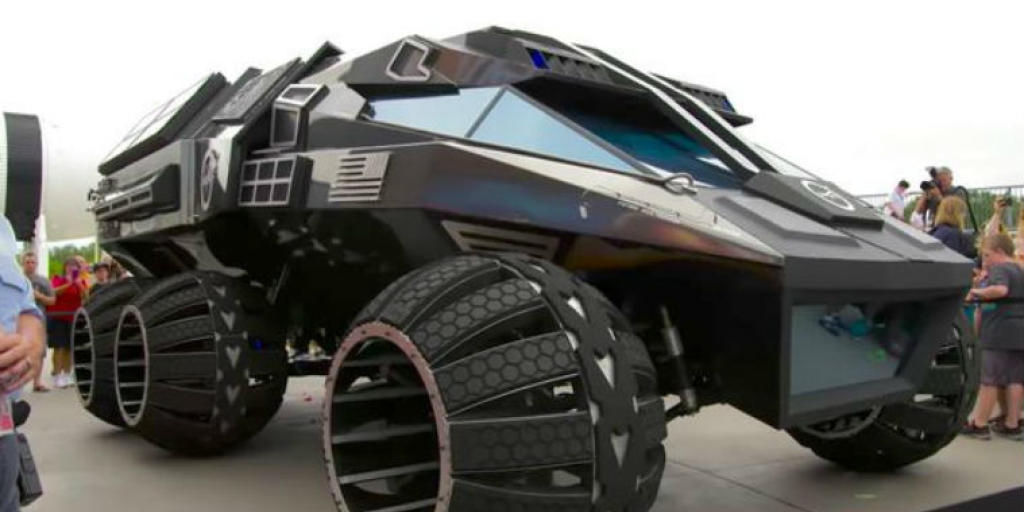 Useful SUV Links
---
Recommended SUV News & Reviews