Details on Investment
There's good news for people living in Tuscaloosa, Alabama as well as SUV lovers everywhere. Mercedes-Benz announced on the Tuscaloosa plant's 20th anniversary that the plant will manufacture SUV models for the company's EQ brand. A brand new battery plant is also going to be built near the existing passenger-car plant, making it the fifth factory in the global battery production network of Mercedes-Benz Cars with locations on three different continents. The whopping $1 billion investment will create more than 600 jobs in the region and it comes on the heels of an even larger investment announced for the plant back in 2015.
"We are excited to celebrate 20 years of production in Tuscaloosa by expanding our operations in the region and by bringing our electric initiative to the United States. With this one billion dollar investment, we are significantly growing our manufacturing footprint here in Alabama, while sending a clear message to our customers across the U.S. and around the world: Mercedes-Benz will continue to be on the cutting-edge of electric vehicle development and production," said Markus Schäfer, of Mercedes-Benz Cars. "With production locations for EVs and batteries in Europe, China and, now, the U.S., our global network is ready for the era of electric vehicles. Thanks to our plant modernization in Tuscaloosa, we will be able to quickly ramp up U.S. production of EQ models, while also being more flexible to our customers' demands for innovative vehicles that live up to the excellent quality that is synonymous with the Mercedes-Benz brand," he added.
It's the 2nd Billion Dollar Investment in 2 Years!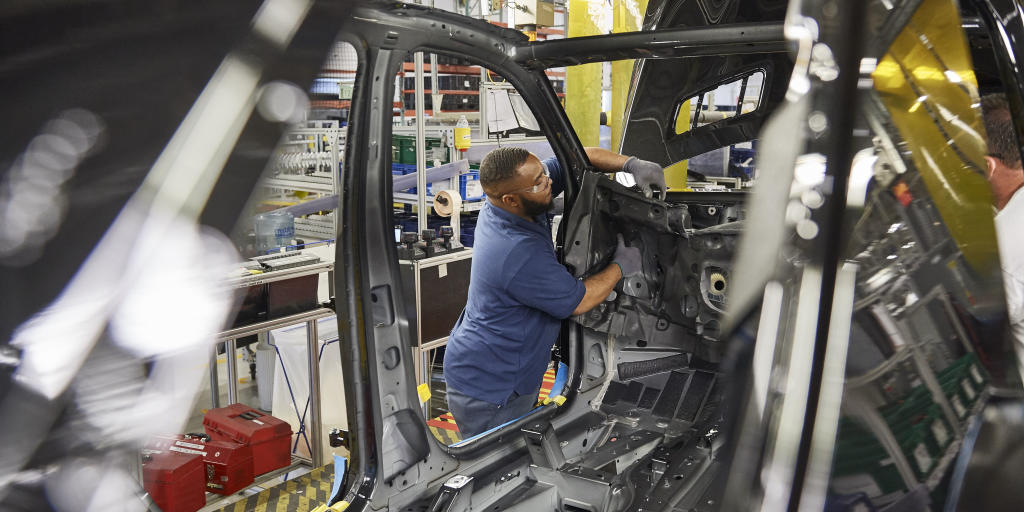 The Tuscaloosa plant seems like the perfect place to manufacture the new EQ SUVs as it already makes the GLE, GLS and GLE Coupé models. We should also note that this additional $1 billion investment comes on the heels of an earlier investment announced in 2015. The plant is currently being expanded under that $1.3 billion investment to prepare for the production of the next SUV generation. As part of the expansion, a new body shop is being built and major enhancements are being made to the SUV assembly shop.
"The fact that Mercedes-Benz continues to expand its operations in Alabama makes a powerful statement about the quality of the global automaker's workforce in the state, and underscores that we are achieving our goal of ensuring businesses in Alabama don't just survive, but thrive," said Alabama Governor Kay Ivey. "For the past two decades, MBUSI has been a tremendous partner in the growth of our state, and we look forward to strengthening those bonds in the years to come."
2022 Initiative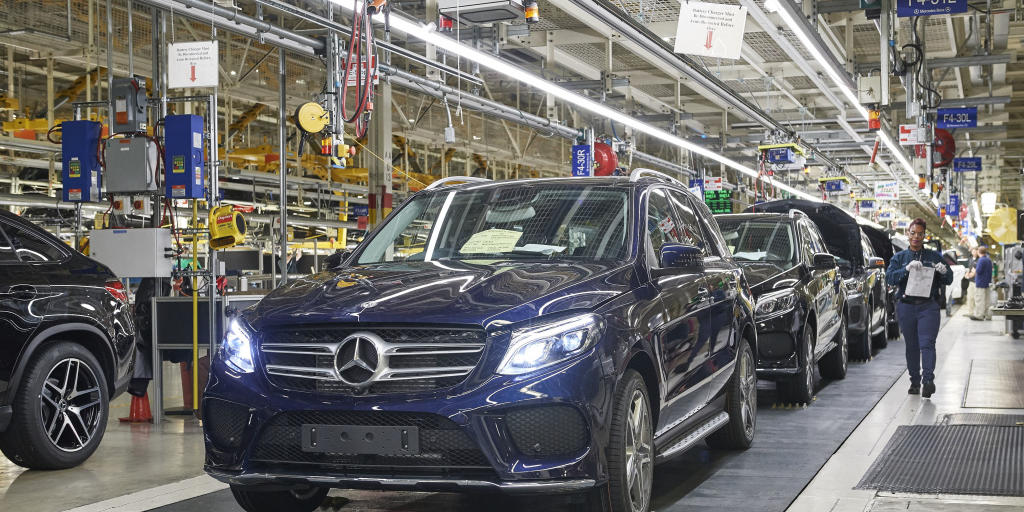 We're sure you're wondering when Mercedes-Benz will start making SUV models of the EQ brand in Tuscaloosa. Mercedes says the plant will begin production at the beginning of the next decade. So, there is a little bit of a wait there.
The additional investment will help the company get to a major goal it set for 2022. The company says by then, it will electrify the entire portfolio of Mercedes. That means at least one EV alternative will be offered in all segments from smart to large SUVs. At the same time, the company says it will be continuously supporting the development of plug-in hybrids and the introduction of 48-volt-systems.
As for the all-new EQ series model, the EQC, it will go into production before the Alabama plant's expansion is complete. That means it will first be manufactured in Bremen, Germany. Production will begin there in 2019.
Details About Battery Factory
The new battery factory is part of Daimler's total investment of $1.18 billion in a battery production network, which will also include production facilities in Germany and China.
"This strategy ensures the ongoing availability of modern battery technology through local production hubs in Europe, China, and the U.S. and puts Mercedes-Benz in a highly competitive position for its electric initiative," writes the company in a press release.
Construction work for the new one million-square-foot facility is expected to be in 2018. Operations will start at the same time the Tuscaloosa plant begins making the EQ SUVs. When complete, Mercedes will have five battery factories in total.
Other Expansions in Alabama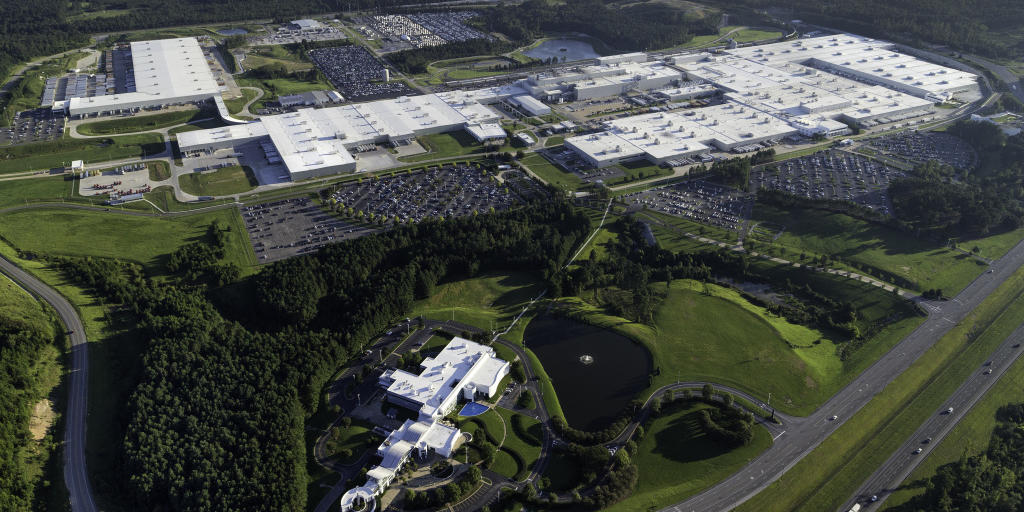 Aside from the battery plant, Mercedes-Benz is also building a new Global Logistics Center as well as a new after-sales North American hub in Tuscaloosa County.
"The Global Logistics Center will support worldwide logistics operations connected with products 'Made in Tuscaloosa' and will supply oversea assembly plants with car-kits, where Mercedes-Benz produces vehicles for local markets. Operations including brand new IT systems to support lean logistics processes in the new warehouse are scheduled to begin in 2019," writes Daimler in a press release.
A new after-sales hub will be co-located with the new Global Logistics Center. Through creating the new location, three existing after-sales warehouses will be consolidated. The new hub is expected to be up and running by the end of 2020.
Our Take
This news is obviously exciting for many reasons. The plant is a crucial part of Alabama's economy and employs thousands of people. The further expansion is a huge positive for people living in the state. Not to mention, it will result in the addition of more than 600 new jobs. The other reason why it's so exciting is it means American consumers will be able to quickly get their hands on these electric Mercedes SUVs.
"With the addition of electric SUVs to our future fleet, we will provide discerning drivers with a new, high-quality automotive option that will marry performance, luxury, and environmental stewardship," said Schäfer. "As a result of our investments in Alabama, Mercedes-Benz customers will soon be able to enjoy advanced technology coupled with a luxury driving experience."
We're excited for things to get started in Alabama and like many others, can't wait to see the electric SUVs the plant churns out.
Useful SUV Links
---
Recommended SUV News & Reviews