We first reported on the possibility of Mercedes-Benz producing a Maybach SUV back in September 2015. Now, we know when the vehicle will be released. Mercedes-Benz recently told Autocar that it plans to launch the vehicle in 2019. It will compete with several other ultra-luxury SUVS that are either already on the market or in the works. Those include the Bentley Bentayga, Maserati Levante, the upcoming Rolls-Royce Cullinan and a planned SUV from Aston Martin which will be based on the company's DBX concept.
While many of us will never be able to afford a Maybach, it's safe to say most people are familiar with the brand. Celebrities certainly love it. It was acquired by Daimler-Benz in the 1960s but by 2011, it wasn't doing so well. The 2007-2008 financial crisis had impacted Maybach hard and sales just weren't where they needed to be. That's why in November of that year, Daimler's CEO announced the brand would cease to exist beginning in 2012. However in 2014, Mercedes-Benz announced plans to revive it as their ultra-luxury sub brand. Soon after, the flagship Mercedes-Maybach S600 was born. The company continues to sell that model as well as the S550 4Matic. The Mercedes-Maybach S650 Cabriolet, meanwhile, is set to go on sale this spring. Mercedes-Benz will only make 300 of the drop-top convertible worldwide, however, with 75 slated for sale in the United States. The limited edition vehicle will go for around $320,000.
We're certainly excited to learn that Mercedes-Benz is now officially planning on adding a SUV to its Maybach lineup. There's no doubt that by combining the mechanics of a Mercedes-Benz crossover SUV with the over the top luxury associated with Maybach, it will be a hit among the world's elite.
The new vehicle will be produced on the upcoming third-generation GLS platform. Autocar reports it's being developed to, "offer performance, accommodation and features consummate with the existing Mercedes-Maybach S-Class launched in 2015."
Exterior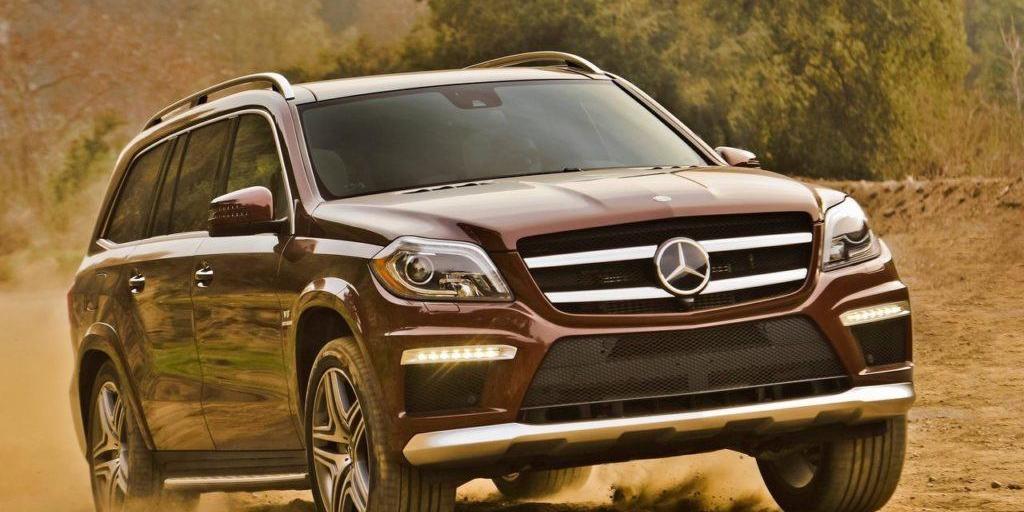 According to the report by Autocar, the new Mercedes-Maybach GLS SUV will have its own unique style. The company is set to directly draw design elements from the Vision Mercedes-Maybach 6 concept which impressed many when it was unveiled at the Pebble Beach Concours d'Elgance in 2016.
"Despite retaining the same aluminum, high strength steel and composite body panels as future standard GLS models, the new up-market SUV is expected to sport a different grille and unique headlamp and tail lamp graphics as well as added chrome and individual wheel designs in a move aimed at providing it with a more noble appearance in line with the current Mercedes-Maybach S-Class," writes Greg Kable of Autocar.
While we're not sure how long the wheelbase of the new Mercedes-Maybach GLS SUV will be, several reports suggest that it will be longer than the second-generation GLS models which ride on a wheelbase of around 121 inches. Extending it would result in more rear seat legroom for passengers and therefore help the SUV better compete with other ultra-luxury SUVs on the market.
According to Autocar, Mercedes-Benz's new Maybach SUV will come available in two seating configurations. It will have room for either four or five passengers. That's compared to the standard third-generation GLS models, which will have space for up to seven with three rows of seats.
Interior
Of course, luxury will absolutely be the focus of the new Maybach SUV's interior. Autocar's report suggests Mercedes-Benz will use even more high-end materials than those that you currently get when you opt for the company's luxurious designo interior. A source closely involved in the development of the new SUV also told Autocar that among the more unique touches to the interior will be Maybach themed digital instrument infotainment system graphics.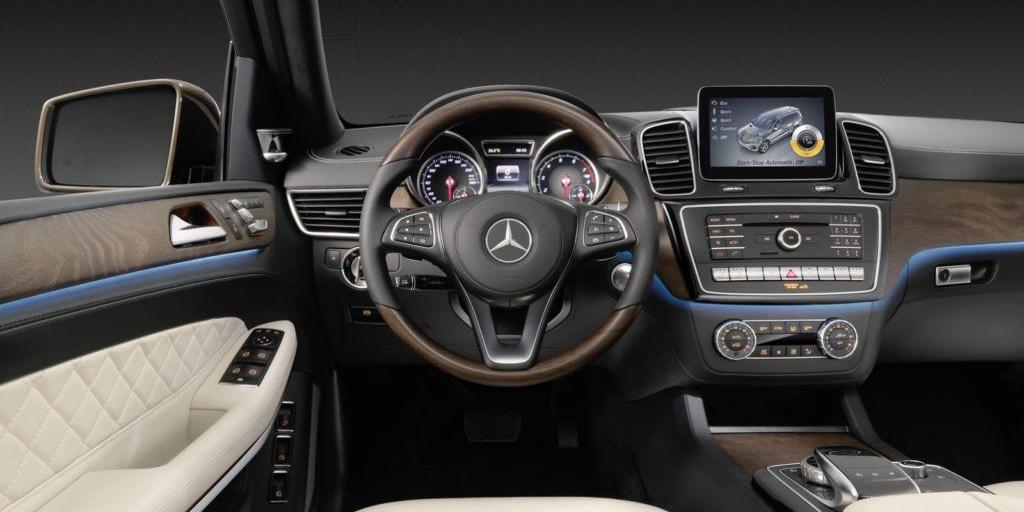 Performance
The new Mercedes-Maybach GLS SUV will reportedly be powered by Mercedes-Benz's twin-turbocharged 4.0-liter V8 engine paired with a standard nine-speed automatic transmission. It's a powertrain people have certainly grown to know and love. Autocar reports 4Matic four-wheel drive and Air Body Control air suspension will also come standard on the vehicle. Meanwhile, company insiders say a twin-turbocharged 6.0-liter V12 is also under consideration for the vehicle. It'd be paired with a seven-speed automatic transmission. They are powertrains that are already offered on the other Mercedes-Maybach vehicles. 
Gasoline and diesel hybrid powertains, meanwhile, are also said to be under development for the third-generation GLS models.
Our Take
We're certainly not surprised that Mercedes-Benz is planning on releasing a Maybach SUV. The company sees the value in expanding their ultra-luxury sub brand as it has already proven to be a good performer. For example, the company announced in September of last year that it had racked up 15,000 sales worldwide of its Mercedes-Maybach S-Class since its launch in 2015. Not to mention, SUVs in general have driven sales for Mercedes. So it's safe to assume a SUV would only serve to drive sales of the brand even further. Of course, the vehicle will face some stiff competition as we mentioned at the top of this story. But when it comes to the ultra luxury SUV market, it seems it's never too late to dive in. 
According to Autocar, senior Mercedes-Benz officials have targeted China, North America and Russia as being among the new Mercedes-Maybach GLS SUV's key target markets. Again, sources say the vehicle will be launched in 2019 and will be sold at a price around $187,000. That's close to the cost of the Mercedes-Maybach S600, which has an MSRP of $191,300. It's also about $21,000 more than the Mercedes-Maybach S550 4Matic, which has an MSRP of $166,200. It's certainly nowhere near the cost, however, of the Mercedes-Maybach S650 Cabriolet. As we mentioned before, the four-seat convertible comes in at a whopping $320,000.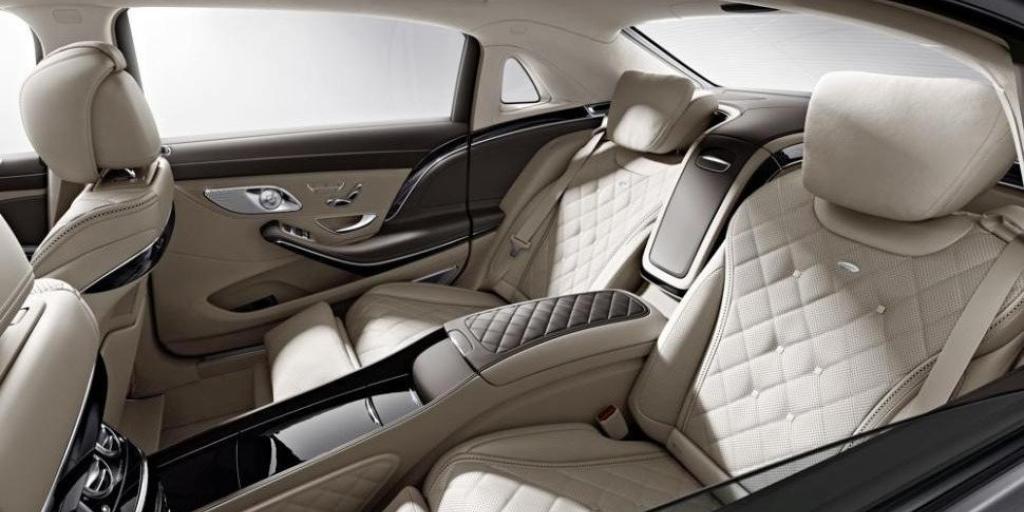 Useful SUV Links
---
Recommended SUV News & Reviews