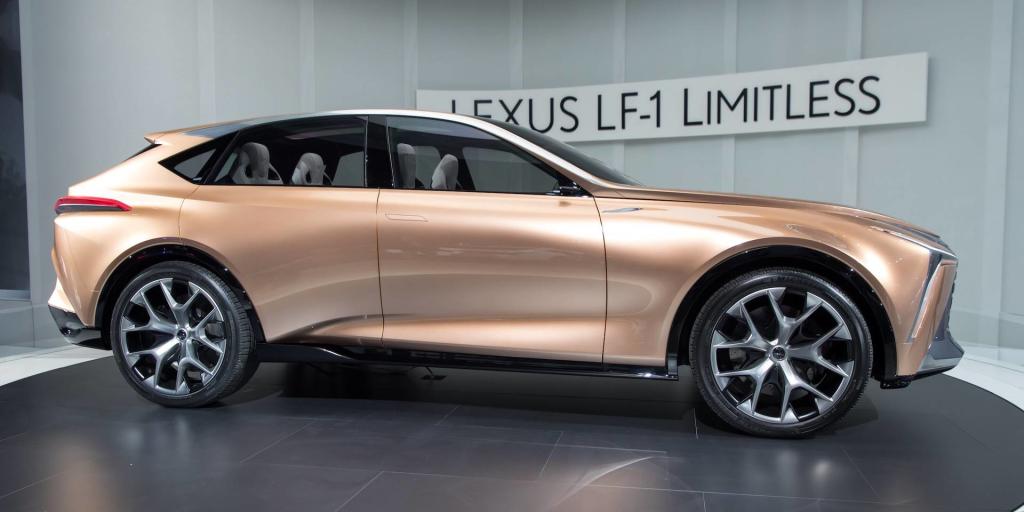 Auto critics, journalists, and others are referring to a Lexus SUV concept as "the sexiest SUV on the planet." It's the LF-1 Limitless and it previews what a new flagship luxury crossover could look like for Lexus! It actually debuted in Detroit in early January, but it continues to make its rounds on the internet and has generated quite a buzz!
Lexus says the champagne-colored vehicle's lines were inspired by molten metal being forged into a fine Japanese sword. Pretty cool, right? That means the LF-1 Limitless has a more dramatic and sexy look than other Lexus vehicles. But, this vehicle isn't just about looks. Interesting features like the door cameras, a small touchscreen inside the top of the steering wheel, and a four-dimensional navigation system help take this SUV concept up a notch!
Why the LF-1 Limitless?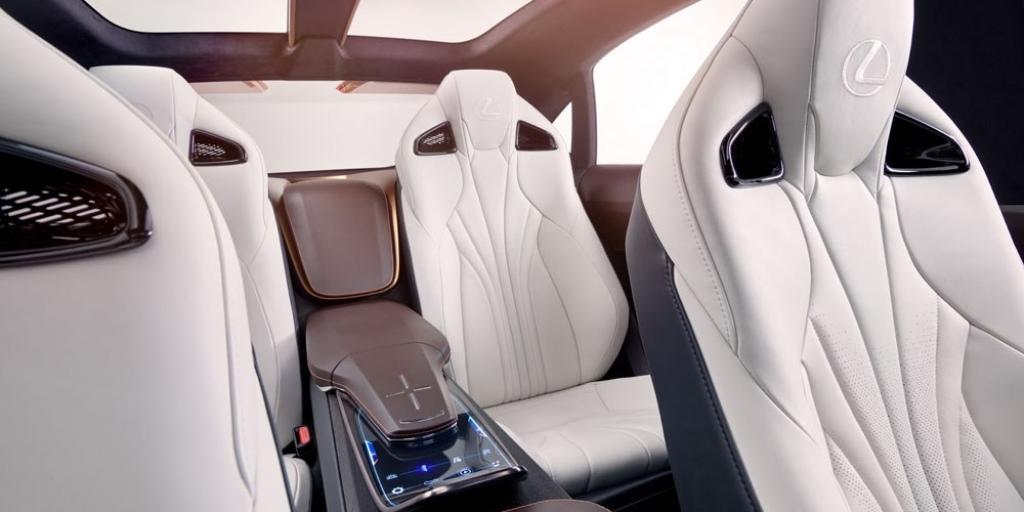 Lexus seems to be flexing its design muscle with the LF-1 Limitless because it wants to prove its success in the luxury segment. The company claims to have established the luxury crossover segment two decades ago with the global debut of its RX 300 at Detroit.
"It remains the top-selling luxury crossover despite nearly 50 competitors that have since entered the segment," writes Lexus in a press release.
As for this new concept's powertrain options, like its name, Lexus says the possibilities are endless. That means it could be powered by fuel cell, hybrid, plug-in hybrid, gasoline, or even all-electric. We should note that Lexus hopes every one of its models will be available either as a dedicated electrified model, or have an electrified option by 2025.
MORE: The LF-1 Limitless' Exterior Design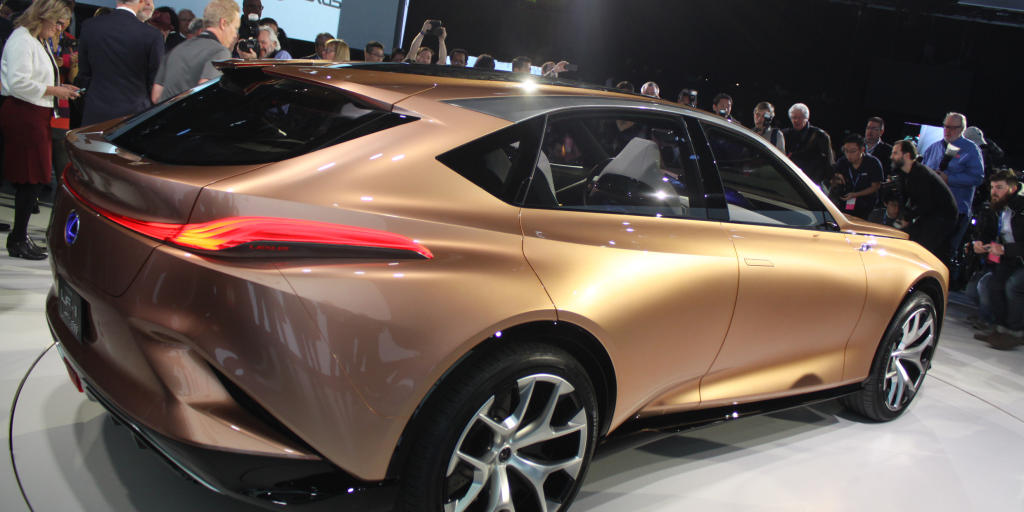 The LF-1 Limitless was created at CALTY Design Research in California. As for the interesting design concept behind it that we referred to earlier, it's officially dubbed "molten katana."
"This design visualization fuses the organic shapes of liquid metal with the sharp edges of a traditional Japanese sword," writes Lexus.
The company says that helps give the LF-1 Limitless a smooth, yet aggressive look. The crossover also has unique proportions, including an exaggerated dash-to-axle ratio that gives it a more athletic profile. Large 22-inch wheels, a low roofline, and elevated ride height also help emphasize that the crossover is designed for performance with practicality.
"This is our vision for a new kind of flagship vehicle that embraces crossover capability without giving up the performance and luxury delivered by today's top sedans," said Kevin Hunter, president of CALTY Design Research.
Certain Lexus design elements were taken a bit further with this concept. For example, the spindle grille can be found on the LF-1, but it's more unique as it features a three-dimensional design with colors that were developed in-house by CALTY. Instead of chrome, LED lighting can be found around the grille. It greets you on arrival.
"There's no doubt that luxury crossovers are an increasingly popular choice for luxury customers," said Lexus General Manager Jeff Bracken. "This LF-1 Limitless concept illustrates what could happen if Lexus were to add a flagship crossover to our line-up. It's a gorgeous execution and we're anxious to see our customers' and dealers' response."
At the vehicle's rear, a split spoiler grabs your eye. Lexus also points out that there are interesting curves and details along every inch of the rear fascia. What one might think is exhaust pipes at each corner, for example, are actually sculpted openings that serve as vents for the air coming past the rear wheels.

LF-1 Limitless' Interior Design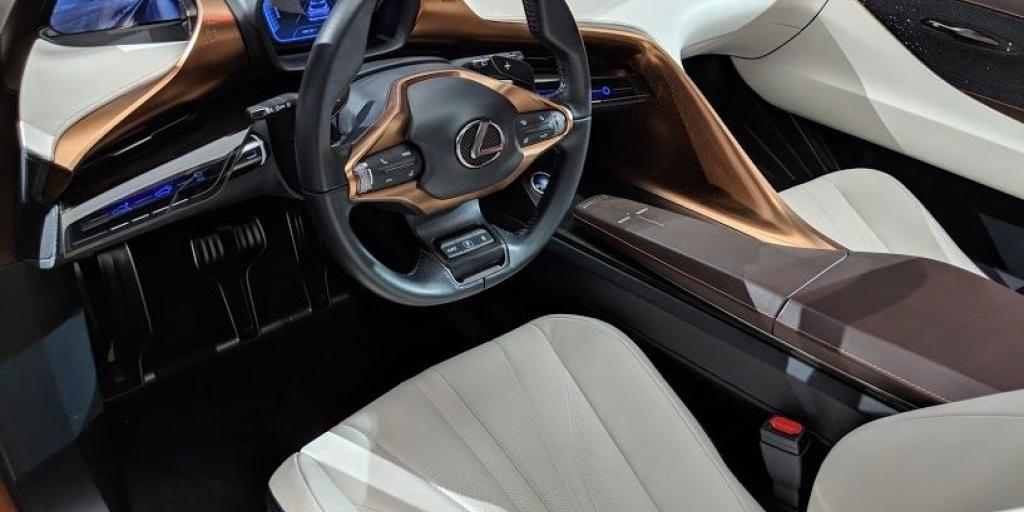 CALTY's goal for the interior of the LF-1 Limitless was to create a comfortable cabin. Designers say the crossover adheres to the Japanese tradition of "omotenashi," or hospitality. They say it does so by welcoming all who enter with equal enthusiasm.
To help folks relax, aspects of the interior were simplified. For example, analog knobs and buttons were removed from the cockpit in favor of motion-activated controls and a minimalist display located directly ahead. Lexus says the front passenger space also feels more open, with even fewer controls and a wide unobstructed dashboard. The same seats in the front can be found in the back of the vehicle, where expansive legroom is enjoyed. There are also individual display screens for rear-seat passengers to adjust the temperature or enjoy entertainment options.
As for the materials used, there's a metallic interior trim that some would argue is just as sexy as the champagne-tinted exterior color. Additional metallic accents contrast with the dark Cocoa Bean leather trim and the seats covered in Chiffon White perforated leather. There's also special lighting to help set the mood. By engaging the start button, the experience begins! A dramatic lighting sequence is initiated based on which driving mode is engaged. There are also tiny perforations in the wooden door trim that allow indirect light from miniature LEDs to shine in different colors, complementing the overhead lights. Talk about fancy!
LF-1 Limitless' Technology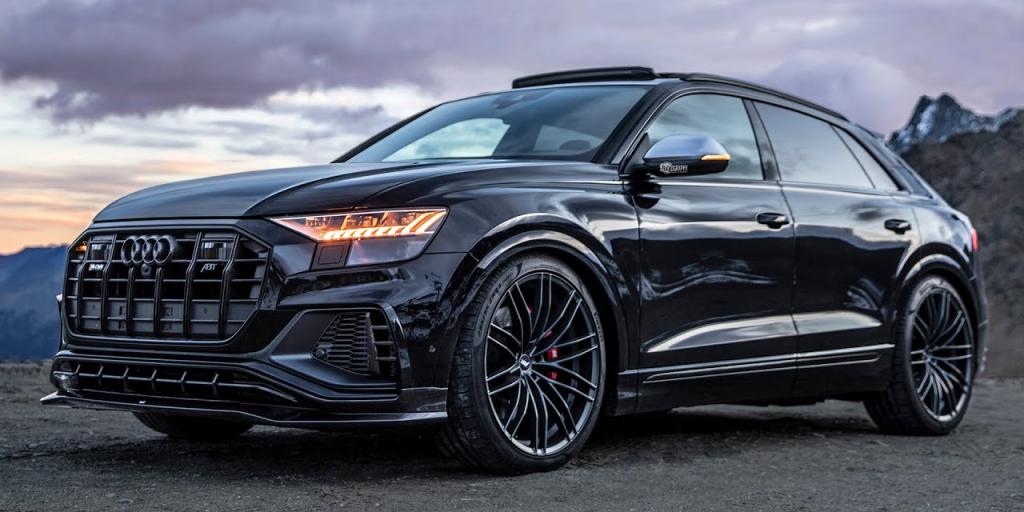 You'll find powertrain controls on the steering wheel in the LF-1 to help keep the driver focused on the road ahead. Paddles mounted to the steering wheel give the driver control over the crossover's acceleration, while buttons on the lower part of the wheel engage options like park and reverse. There's also a four-dimensional navigation system worth noting. Lexus says it builds on traditional systems by adding the element of time to the equation. That means the four-dimensional navigation system can basically act as a concierge for you, anticipating the potential needs of the driver and passengers. It keeps traffic and road conditions in mind while suggesting places for you to gas up, stop to use the restroom, or take a lunch break. It even offers to make hotel reservations for you! Navigation and route information, meanwhile, are displayed on the in-dash monitor and also on the rear-seat entertainment screens. That information can even be wirelessly connected to passengers' tablets and smartphones. Talk about convenient!
Our Take
So, is this a sexy and beautiful crossover concept? We'd say so! Plus, there's technology to boot. And with so many different powertrain options tossed out for it, we hope Lexus does something with this concept!
Useful SUV Links
---
Recommended SUV News & Reviews