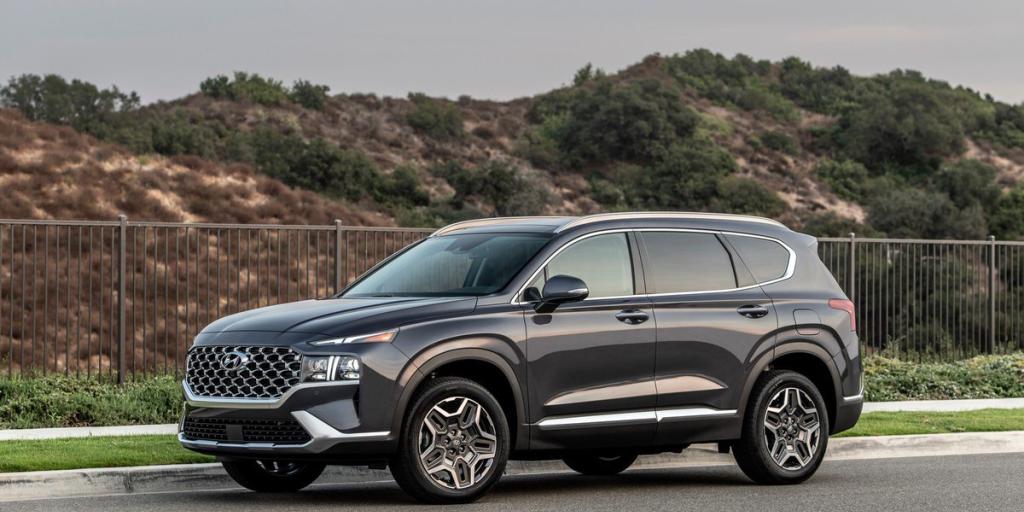 Hyundai is looking to profit off the booming SUV market and so it has planned a formidable blitz of 12 new and significantly enhanced SUVs through 2021. Hyundai says the 12 new SUV products that are slated to be released in less than 15 months include new and significantly refined gasoline, hybrid, plug-in hybrid, BEV, and performance models. We did recently get a look at the all-new 2022 Tucson, which we'll detail further below so you can get a better feel for the direction Hyundai is headed with its SUVs!
Remember, Hyundai has had much success with its Tucson SUV. It's Hyundai's best-selling model globally. The Santa Fe, Palisade, Sonata, and Kona SUVs are also popular and so Hyundai sees the value in making its SUV lineup even better and also in further expanding it to meet the needs of more consumers.
Hyundai says its new SUV model blitz includes the Tucson, Santa Fe, Kona, Santa Cruz and a new dedicated-platform, and the electrified Ioniq SUV (all of which are said to feature new designs, eco-powertrain availability, and major platform options).
"Our hard-working engineers, designers and development teams have developed fantastic new products for our customers. Hyundai's SUVs, eco-focused vehicles and high-performance N products are here, and I can't wait to see how consumers and enthusiasts react to our most impressive new product line-up to date," said Olabisi Boyle, vice president of product planning and mobility strategy for Hyundai Motor North America.
Hyundai Named 2021 Best SUV Brand by U.S. News & World Report

Before we get into details about one of the enhanced SUV models that Hyundai is coming out with, we did want to highlight some other recent news about Hyundai SUVs.
Hyundai was named 2021 Best SUV Brand by U.S. News & World Report on November 17.
"With a fresh and new lineup of SUVs in all sizes, Hyundai wins the Best SUV Brand award for the first time," said Jamie Page Deaton, executive editor of U.S. News & World Report. "The Hyundai SUV lineup ranges from the large and luxurious Hyundai Palisade, to the midsize Santa Fe, compact Tucson and subcompact Venue. With so many updated models, Hyundai SUVs win points for offering buyers the latest in driver assistance and infotainment technology at an affordable price."
Hyundai's full lineup of SUVs includes the Palisade, Santa Fe, Kona, Kona EV, the subcompact Venue, NEXT, and the all-new 2022 Tucson.
Hyundai is celebrating the distinction while also pointing to its plan for the 12 new and significantly enhanced SUVs through 2021 as even more reason to shop with Hyundai for a new SUV.
"As Hyundai continues to recognize the needs of our current and future customers, we are elated to receive such a prestigious accolade by U.S. News & World Report for the 2021 Best SUV Brand during one of the most competitive SUV retail markets yet," said Boyle. "We know that shoppers have different needs, so at Hyundai we've developed an all-encompassing SUV lineup that exceeds those needs."
2022 Hyundai Tucson SUV Details (Part of SUV Blitz)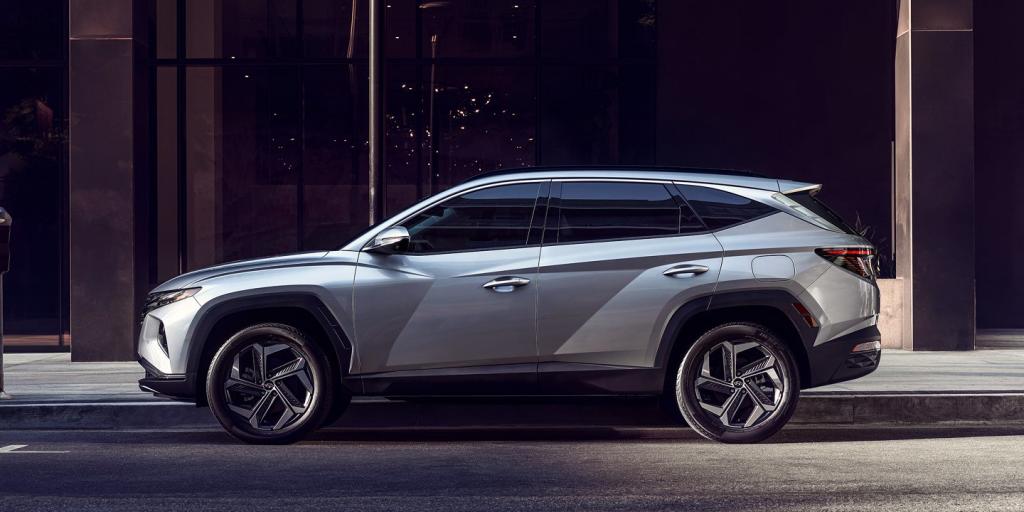 The all-new 2022 Tucson is part of Hyundai's SUV blitz. It's now larger with more passenger and cargo volume! It also offers an array of powertrain options, including new hybrid and plug-in hybrid models. Tucson gasoline and hybrid models will begin availability for the U.S. market in spring 2021, with plug-in hybrid models available in summer 2021.
The exterior of the Tucson looks cooler and edgier now and that's because the new exterior styling expresses Hyundai's evolving Sensuous Sportiness design identity.
"The new SUV embodies what Hyundai designers call 'Parametric Dynamics' with kinetic, jewel-like surface detailing that emphasizes Tucson's distinct identity in a crowded SUV segment," writes Hyundai in a press release about the 2022 Tucson.
As for the SUV's interior, the company refers to it as the 'INTERSPACE' and describes it as serene and spacious.
"This is a place where space, technology and information seamlessly blend," writes Hyundai.
The interior offers three new technologies including a 10.25" touchscreen, a hoodless digital gauge cluster, and multi-air ventilation that creates more pleasant airflow. Those features, coupled with the ambient lighting that's adjustable to 64 colors in 10 levels of brightness, makes for a high-tech, fresh, and exciting ambiance.
Passenger volume has also increased by six cubic feet with the 2022 Tucson, and cargo space has been increased by 7.7 cubic feet.
There are gasoline, hybrid, and plug-in hybrid models for you to choose from and so you do have plenty of variety as for the powertrain you choose. The hybrid setup offers a total combined system output of 226 horsepower. It also produces an estimated 258 lb.-ft. of torque from the combined hybrid powertrain, with a 44.2 kW electric motor and a 1.49 kWh battery pack. Plug-in hybrid Tucson models, meanwhile, feature a high-output 1.6-liter turbocharged direct-injected hybrid powertrain. It yields an estimated all-electric range of 28 miles and an estimated fuel economy of over 70 MPGe.
The hybrid models feature Hyundai's e-handling technology. It's said to improve cornering performance for "a new level of fun-to-drive dynamics."
The 2022 Tucson also has your back with the Hyundai advanced all-wheel drive system that offers different modes for different weather conditions. There's also a long list of excellent active and passive safety systems, with an array of advanced safety technologies as part of the Hyundai SmartSense Safety Feature suite.
The improvements made to the Hyundai Tucson are impressive and we're looking forward to seeing the rest of this SUV blitz!
Useful SUV Links
---
Recommended SUV News & Reviews