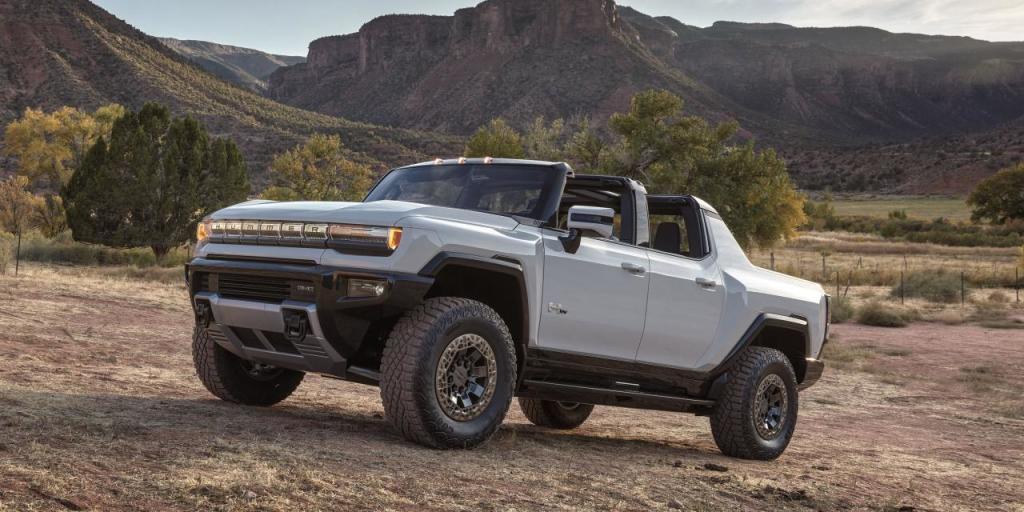 The 2022 GMC Hummer EV pickup truck goes on sale this fall, but we'll unfortunately have to wait until 2023 before we see the GMC Hummer EV SUV. Reservations for the exclusive Edition 1 models of the SUV sold out in about 10 minutes this month, which is similar to what happened with the pickup truck. It just goes to show how excited people are about this new, highly powerful all-electric SUV with the Hummer nameplate!
The 2024 GMC Hummer EV SUV debuted during March Madness and the NCAA Final Four with a commercial film narrated by NBA star LeBron James. What's remarkable about the all-electric SUV is that it offers up to 830 horsepower! Other highlights include the standard Infinity Roof with removable Sky Panels, as well as available equipment that allows your GMC Hummer EV SUV to charge other electric vehicles!
"The GMC Hummer EVs were envisioned to be the most capable and compelling electric supertrucks ever," said Duncan Alfred, global vice president of Buick and GMC. "The new Hummer EV SUV is the next chapter, which will offer many options for customers to tailor the truck to their lifestyles, while continuing to encourage them to forge new paths with zero emissions."
To learn more about the powerful GMC Hummer EV SUV, including how it can charge other electric vehicles, continue reading below!
Performance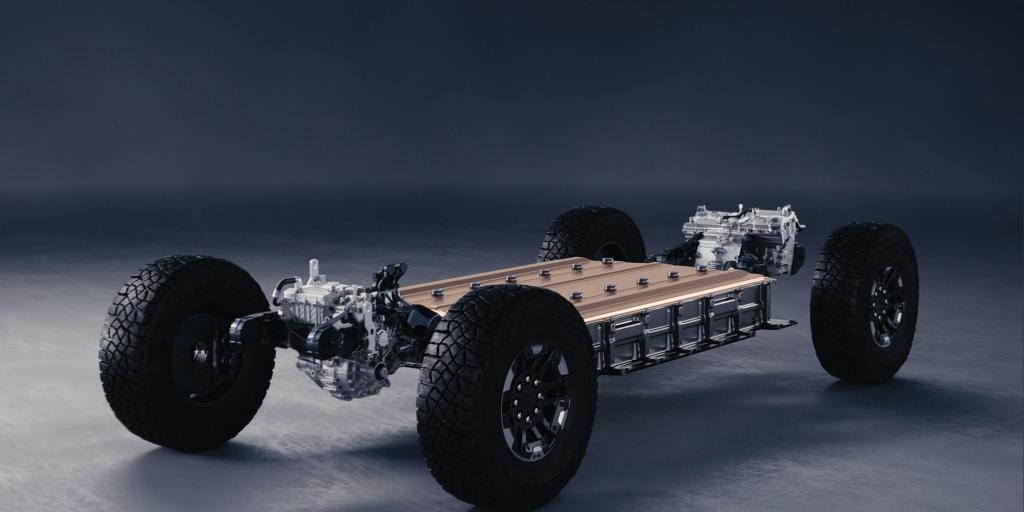 GM's Ultium Drive System offers up to 830 horsepower and up to 11,500 lb-ft of torque. That's enough power for a 0-60 mph sprint of about 3.5 seconds with the Watts to Freedom launch control feature! The 3-motor setup is featured on the Edition 1 trims, as well as with the 3X model. While it does produce less horsepower than the pickup (which produces up to 1,000 horsepower), the SUV is still incredibly powerful.
The standard Hummer EV2 SUV with its two motors, meanwhile, will offer up to 625 and up to 7,400 lb.-ft. of torque. The entry-level model is more affordable, but it won't be available until spring 2024. The other, more powerful trims will arrive first.
GM says its Hummer EV SUV is a master of maneuverability with its 126.7-inch wheelbase giving it, "expected best-in-class off-road proportions with impressive departure and breakover angles, and a tighter turning circle of only 35.4 feet with 4 Wheel Steer standard on 2X, 3X and Edition 1."
Next-gen electric with a 20-module Ultium battery system, the GMC Hummer EV SUV offers up to a GM estimated 300-plus miles of range on the Edition 1 and also the 2X and 3X trims. The entry-level Hummer EV2, meanwhile, offers a range of 250-plus miles as standard. You can choose to improve its range if you'd like, however, by opting for the 20-module battery.
Additionally, all Hummer EV SUV models feature the enhanced version of Super Cruise, which is an available driver-assistance technology offering hands-free driving on more than 200,000 miles of enabled roads. There's also a new automatic lane changing feature where the system can determine when a lane change is optimal and initiate the maneuver, all while still following signaling protocols. It helps take the stress out of driving!
Exterior and Interior Design Details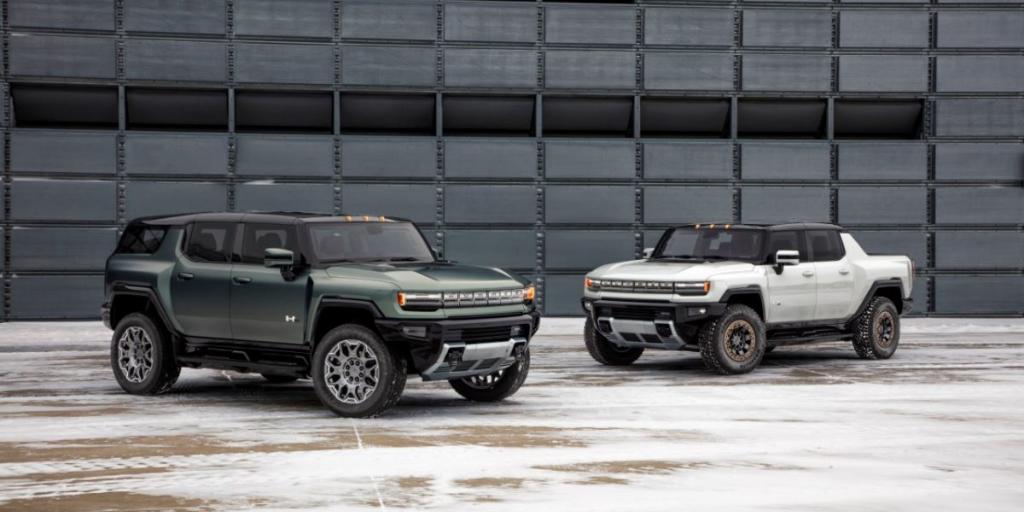 "Expected best-in-class off-road proportions will help make the new SUV maneuverable, while also making the most of the Hummer EV's available signature features such as CrabWalk, Extract Mode and more," writes GMC about its new Hummer EV SUV's design in a press release.
The all-electric Hummer SUV looks rugged and it also includes a new rear design with a mounted full-size spare tire. The Edition 1 trim that will arrive first comes standard with 22-inch premium wheels, assist steps, and floor liners. The available Extreme Off-Road package adds 18-inch wheels and 35-inch-OD MT tires, underbody armor and rock sliders, front eLocker and virtual rear lockers, heavy-duty ball-spline half shafts, UltraVision with underbody camera views, and more.
Inside the 2024 GMC Hummer EV, you'll find a similar five-passenger layout from the pickup and there's also a large and useful rear cargo area.
The immersive interior, "puts the driver at the center of every moment." There are customizable, multisensory user features and you also get an open air driving experience with the standard Infinity Roof with removable Sky Panels, I-BAR and rear drop glass.
GMC Hummer EV SUV Can Charge Other Electric Vehicles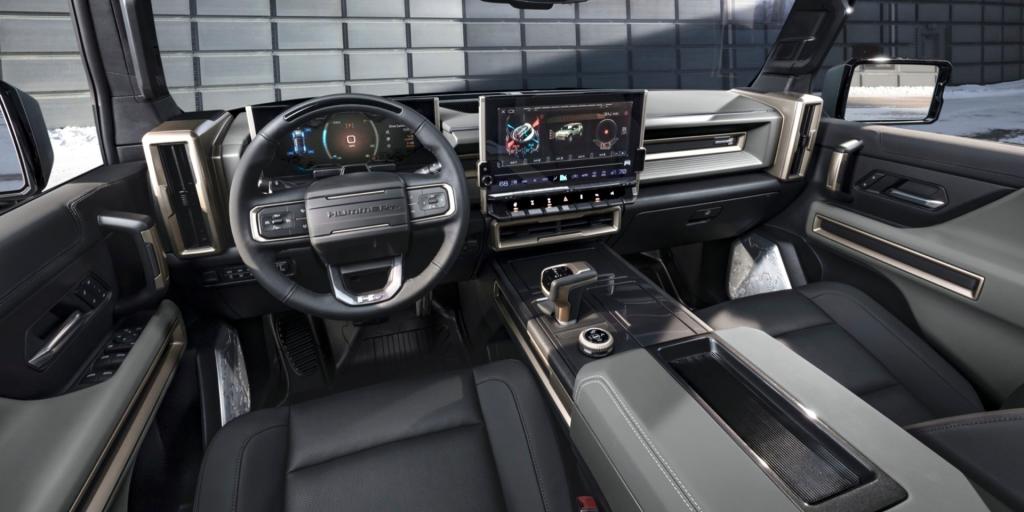 What makes the 2024 GMC Hummer EV SUV even more interesting is that it can actually come to another electric vehicle's rescue! GMC calls the option the Power Station generator, and it will eventually be available on the pickup model as well.
You'll be able to charge both accessories and other electric vehicles with your GMC Hummer EV SUV if you go with the option. It's the future of the jump start!
"The new available Power Station generator offers significant external powering capabilities to power off-road adventures and more," GMC said in a statement. "With enhanced vehicle hardware, the Hummer EV SUV can jump charge another electric vehicle at 240v/25A/6kW and power a variety of equipment and accessories at 120v/25A/3kW."
The Power Station generator will be available on the Edition 1 trims, as well as the 3X and 2X trims.
Pricing
When production begins in early 2023, the Hummer EV SUV Edition 1 will have a starting MSRP of $105,595. When equipped with the available Extreme Off-Road Package, the starting price will be $110,595.
Your entry-level GMC Hummer EV2 SUV, which offers up to 625 horsepower and 250-plus miles of range as standard, will have a more affordable starting price of $79,995. It won't be available until the spring of 2024, however.
The 2X and 3X trims will both be available in the spring of 2023. Their starting prices are $89,995 and $99,995, respectively.
What do you all think about the SUV version of the new GMC Hummer EV? Do you like it more than the pickup truck? Be sure to leave a comment on our Facebook page!
Useful SUV Links
---
Recommended SUV News & Reviews