As Ford Motor Company rolls out their most significantly redesigned Navigator SUV in 15 years, General Motors is looking to protect their own iconic large SUV. GM is currently offering a $5,000 discount to any person trading in a 1999 or newer Lincoln model for their 2018 Cadillac Escalade. The deal is available nationwide, this month, and will apply to both the purchase or lease of a new Escalade. According to a memo sent to vehicle dealers by GM and obtained by Bloomberg News, the $5,000 discount can be grouped with several other deals GM is said to be offering. It's a way for GM to battle Ford's effort to take over market share from them. Ford shared with Bloomberg News in an interview earlier this year about its plans to do so. "The profit pool is enormous for these large, body-on-frame SUVs," said Bob Shanks, chief financial officer for Ford, in that interview with Bloomberg News. "Right now, General Motors gets a disproportionate share of that. We can do better."
Pricing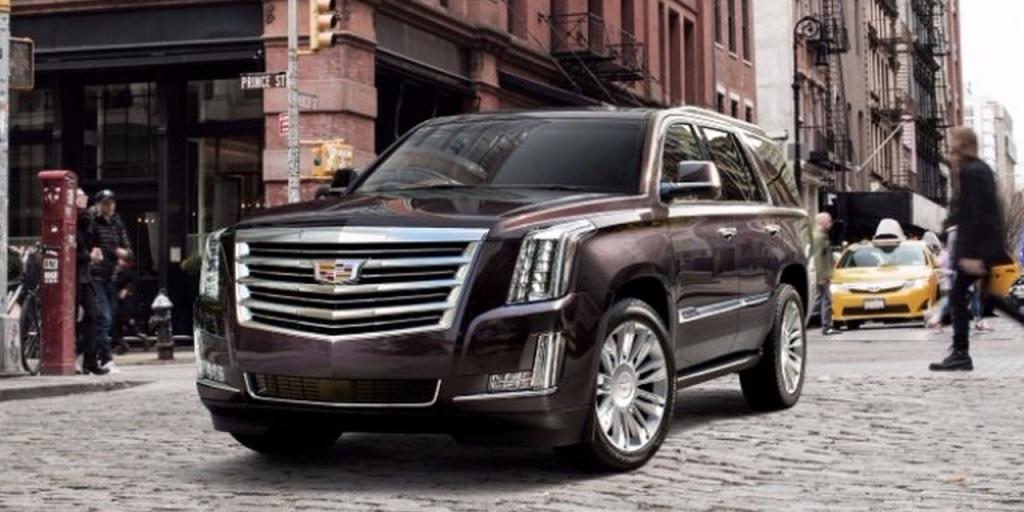 According to Cadillac's website, the 2018 Escalade starts out at $73,995. The $5,000 incentive would, therefore, bring the starting price of the newest Escalade down to $68,995. For comparison, the redesigned Lincoln Navigator starts out at $72,055. That's according to the Lincoln Motor Company's website. So if you own a 1999 or newer Lincoln and were considering upgrading to the newest version of the Navigator, the discount might just be enough to entice you to try out the 2018 Escalade instead.
Also for comparison, the 2017 Navigator starts out at $63,515. That means the significantly updated 2018 version costs nearly $10,000 more than the outgoing one. And while there are so many upgrades to write home about in the 2018 Navigator, that price increase may already dissuade previous Navigator owners from going for the newest version of the large SUV. Since the discount brings it to a similar price as an Escalade, which is a well-known luxury nameplate, they might just be persuaded.
"I don't know that this will hurt their launch," Jim Cain, a GM spokesman, said by phone to Bloomberg News. "But it is a way for Lincoln customers to step up into something more meaningfully luxurious."
While the discount is attractive, some say the new Lincoln Navigator is a fierce force that will be difficult to reckon with.
"The new Lincoln Navigator is a significant step up," said Matt DeLorenzo, managing editor of Kelley Blue Book, in an interview with Bloomberg News.
DeLorenzo has driven the new SUV himself. He recognizes the new Lincoln as an attractive option.
"Cadillac will have its hands full until it can get back in and do a significant remake of the Escalade," he added.
Quick Comparison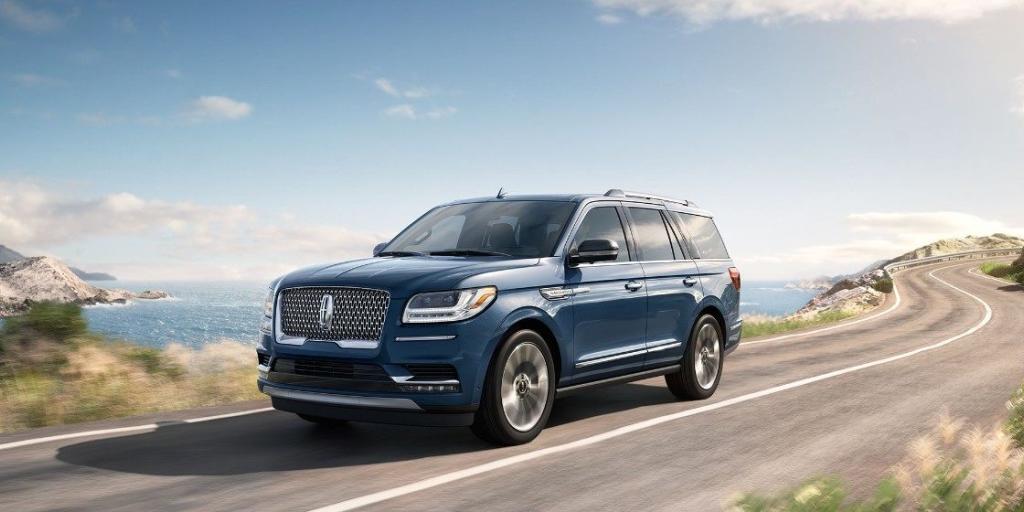 The 2018 Lincoln Navigator features a Twin-Turbocharged 3.5L engine. It's capable of churning out up to 450 horsepower and 510 lb.-ft. of torque. With an engine-adapting standard tow/haul mode, the Navigator can town up to 8,700 pounds. Lincoln says it's a true powerhouse without feeling like one.
"This engine, new to Lincoln, represents many firsts for us, geared toward enhanced efficiency that includes complete electronic control and dual-point injection," writes Lincoln on its website.
It's paired with a 10-speed automatic transmission that helps to balance efficiency with performance.
"With 10 independent shift points, the engine can operate in its sweet spot and avoid the highs and lows associated with fewer gears," writes Lincoln on its website.
Another feature to note is Auto Hold. It helps you out at stop signs, specifically on hills. When the driver brings the Navigator to a standstill for at least three seconds or longer, the brake will automatically stay down until the driver engages the accelerator.
As for other details, the vehicle offers six distinct selectable drive modes, has available adaptive suspension, available four-wheel drive and an all-aluminum-alloy body.
The 2018 Escalade, on the other hand, comes with a 6.2L V8 that's paired with a new, intelligent 10-speed automatic transmission. Cadillac says it moves between gears in the smoothest, most efficient fashion possible. The engine is capable of producing 420 horsepower, 30 horsepower short of the 2018 Lincoln Navigator. With the standard Trailering Package, the 2018 Cadillac Escalade can tow up to 8,300 pounds. That's 400 pounds less than the Navigator. The new Escalade also has an available four-wheel drive system and Magnetic Ride Control system, which reads the road up to 1,000 times a second and properly adjusts the suspension as needed.
Both vehicles have power-folding third-row seats, making storing cargo a breeze. By no surprise, both feature a number of beautiful leather interior options. As for technology, Lincoln and GM both display impressive displays in their respective vehicles. However, Lincoln's design does look a bit more sleek. That being said, plenty prefer the more traditional look found within the 2018 Escalade. A specific technology feature that sets the Lincoln apart is the power-deployable running boards. The available feature lights up the pavement beneath the vehicle as you approach it. It definitely catches the eye and also helps people enter and exit the vehicle. Both vehicles have impressive rear seat entertainment systems available that are bound to keep your family and friends happy on long trips. There are also plenty of advanced safety features, as you'd expect in a modern luxury SUV.
Our Take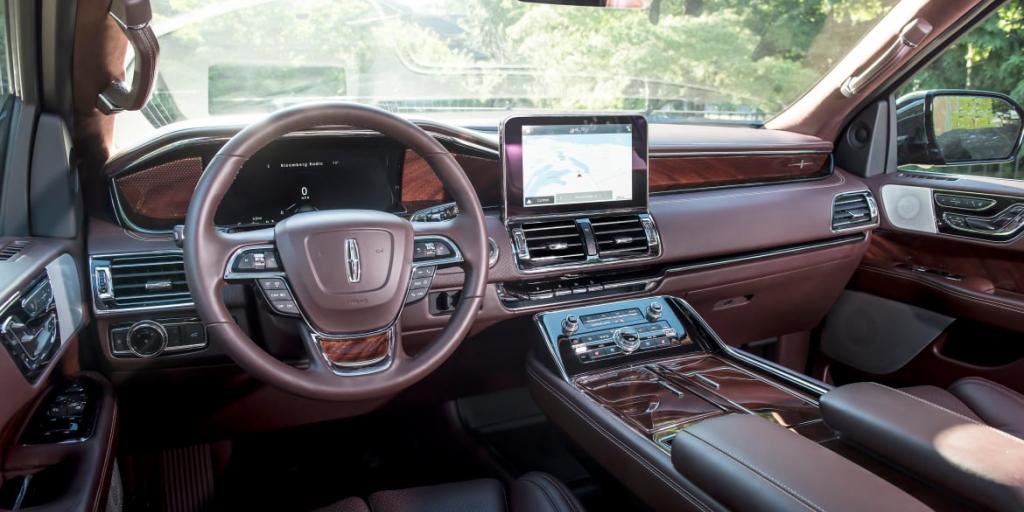 We can't deny the 2018 Lincoln Navigator is a beautiful large SUV. For GM to be offering a discount and looking for ways to remain competitive because of its roll out shows just how people are already perceiving this vehicle and trying to keep up with its potential success. Whether or not the discount persuades current Lincoln owners to purchase a Cadillac Escalade instead of the redesigned Navigator, however, is still left to be seen.
Useful SUV Links
---
Recommended SUV News & Reviews