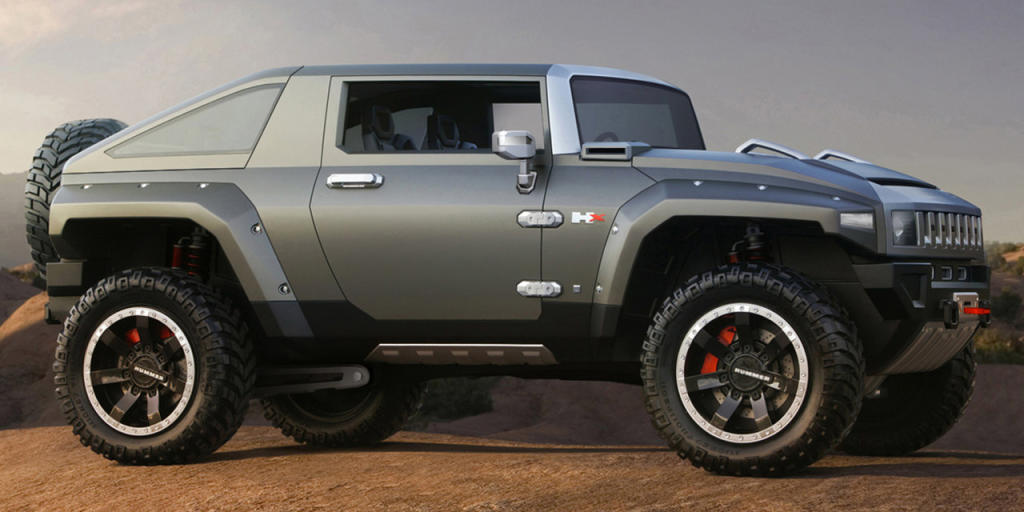 Could an all-electric Hummer be in the works? A new report from Bloomberg cites sources that say General Motors is at least considering it! It'd be a stunning revival of an SUV that was once vilified for its fuel inefficiency and large carbon footprint.
Sources told Bloomberg that GM is considering the move as it takes a larger look at which vehicles will be included in its fleet of all-electric SUVs and trucks. GM Chief Executive Officer Mary Barra says GM has an "all-electric future." So, it's clear GM means business here.
The company reportedly hopes to cash in on the growing demand for off-road capable SUVs that are no longer the gas guzzlers they once were. Sources told Bloomberg that GM is also trying to better compete with Jeep. The Jeep brand has grown significantly with time and GM has reportedly been watching that growth. Sources say the company has wondered whether Hummer might be able to win a piece of that market.
Bloomberg reports, though, that GM President Mark Reuss seemed unconvinced about the Hummer's revival at a recent press conference.
"I love Hummer," Reuss said on the sidelines of that June 12th press event. "I'm not sure. We're looking at everything."
Is an All-Electric Hummer Risky for GM?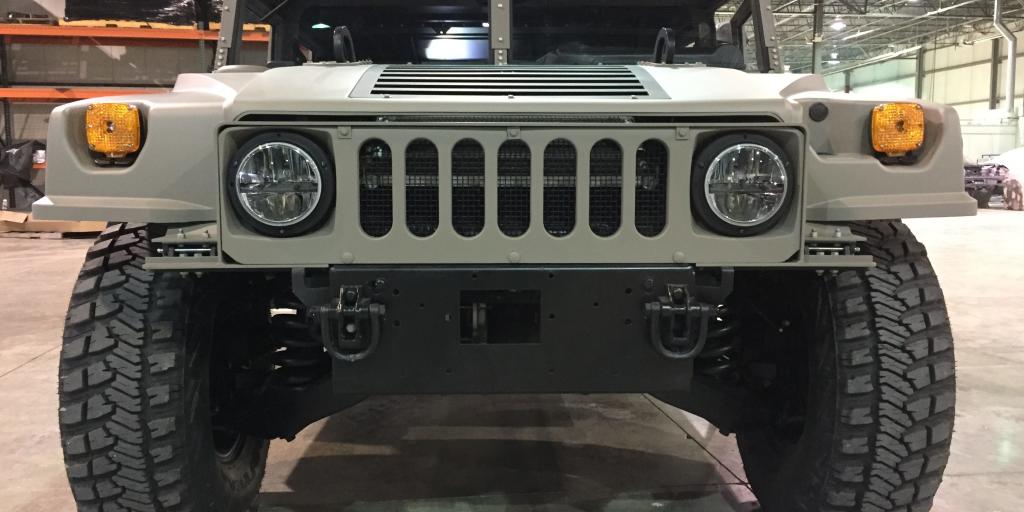 People bought Hummers in the mid-2000s because they were big, bold, in your face, and off-road capable. At that time, customers frankly didn't care about their vehicle having a large carbon footprint.
So, if the Hummer brand is brought back to life with electrification, will die-hard Hummer fans be upset by it? It's too early to tell, but one thing is clear. If GM revives the Hummer, it must remain off-road capable.
Many experts are stressing GM needs to keep the Hummer's roots in mind because, after all, it debuted as a civilian version of the armored Humvee military vehicle that was used in the Gulf War. The good news, though, is that electrification can actually help improve a vehicle's off-road prowess. The electric motors deliver instant torque that can help the vehicle better tackle large rocks and logs, for example. The battery pack is also stored in the floor, which contributes to a low center of gravity and less of a rollover risk.
Could GM Be Trying to Compete with Rivian?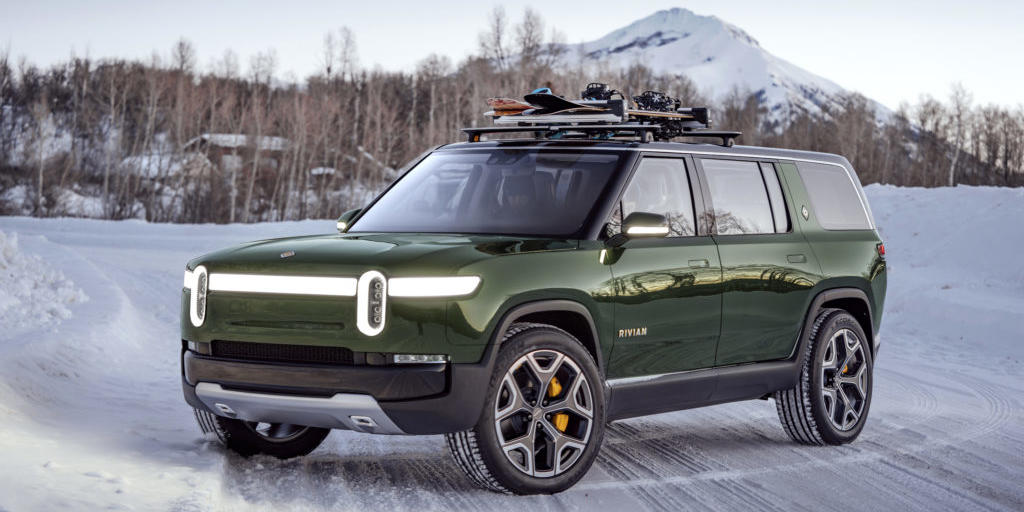 Some experts point to Rivian as proof that it is possible to develop a rugged SUV that's also all-electric. The electric-vehicle maker is also working on a pickup truck. Both have generated a lot of buzz and have people feeling excited. Amazon also invested a lot of money into Rivian recently, which helped further put it on the map.
GM was also in talks at one point with Rivian. The company was looking to make its own investment in the startup and was also reportedly considering using Rivian's so-called skateboard platform. But, those talks ended in April and Rivian later announced a partnership with Ford (with Ford pumping $500 million into the startup). Ford will now be using Rivian's platform.
It leaves GM with stiff competition ahead and gives the company more reason to revive the Hummer brand as electric. The deal fallout also contributed to GM accelerating the development of its own battery-powered vehicle program.
An All-Electric Hummer Wouldn't Arrive for Years
Bloomberg reports that even if GM decided to move forward with an electric Hummer, it'd still be years away. There are several things GM needs to do first. Experts say the company would also need to figure out how it would completely rebuild the brand's marketing and retail strategy. Because Hummer still has that lasting reputation for being a gas guzzler, there are going to be people who are skeptical of the new version being eco-friendly. GM will definitely need to hit it out of the park when it comes to sharing information about the revived Hummer, should the company make that move.
There Has Been an All-Electric Hummer Before...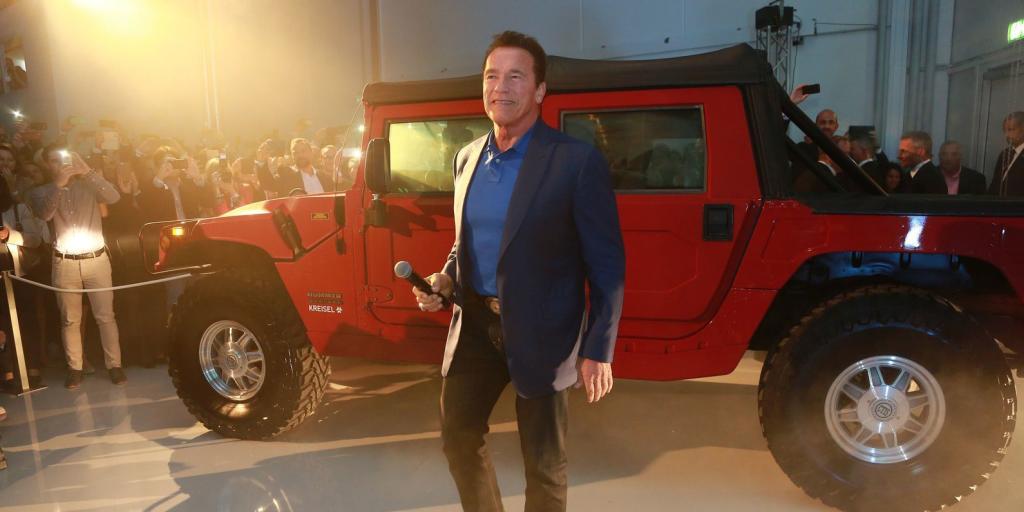 Believe it or not, an all-electric Hummer has actually been done before! Former California Governor Arnold Schwarzenegger teamed with Kreisel Electric and others on the world's first electrified H1 several years ago. It was revealed in September 2017 in Austria.
If you recall, the actor has long been a fan of Hummer. After becoming passionate about climate change, though, he had several of his behemoth vehicles modified. Kreisel Electric also electrified his G-class, for example.
Kreisel Electric developed the off-road prototype on the basis of the H1 model in just two months' time. It's equipped with high-performance batteries featuring a 100 kWh capacity and two electric motors on the front and rear axles. It's capable of reaching a top speed of 75 miles per hour and has a range of 186 miles.
Quick Hummer History
As for where GM started with Hummer, the company bought the brand back in 1998. That was six years after it debuted as a civilian version of the Humvee military vehicle used in the Gulf War. As we mentioned before, actor Arnold Schwarzenegger was a big fan of the brand from the start. The actor had the first model (later known as the H1). Sales of the H2, meanwhile, began for GM in 2002. The Detroit automaker later followed it up with the mid-sized H3 SUV and H3T pickup.
Demand for the Hummer brand peaked in 2006 with 71,524 U.S. sales. But, as gas prices began to skyrocket, people moved away from gas guzzler brands like Hummer. After all, the H2 back then was only getting 10 miles per gallon. Ouch! By 2010, fewer than 4,000 Hummers were sold. The vehicle was truly shunned by consumers. After the brand went bankrupt in 2009, GM halted sales in 2010.
It's been nearly a decade since Hummer sales were halted and it's so interesting to think about an electric comeback for the vehicle. We can definitely see why people are at least excited about the idea!
Useful SUV Links
---
Recommended SUV News & Reviews