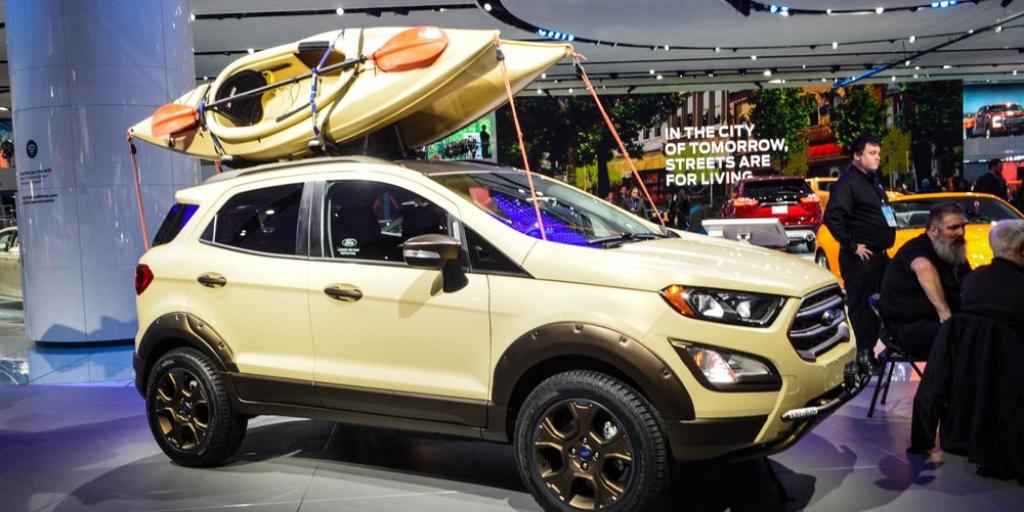 Ford expects SUVs to continue to be popular for years to come and that's exactly why the company plans on launching what it calls an "onslaught" of them. That includes both off-road and performance versions. Ford is also revamping its truck lineup. In fact, it plans on replacing more than 75 percent of its current portfolio.
"By 2020, Ford will offer North America's freshest lineup among all full-line automakers, with its average showroom age dropping from 5.7 to 3.3 years as it replaces three-quarters of its lineup and adds four new trucks and SUVs," wrote the company in a press release. The American automaker also says it's going all-in on hybrids as it looks to offer customers more performance, capability and bang for their buck.
"Our passion for great vehicles is stronger than ever," said Jim Hackett, president and CEO of Ford. "This showroom transformation will thrill customers, drive profitable growth and further build toward our future of smart vehicles in a smart world." Battery electric vehicle rollouts will come later, with performance utility and six BEVs slated for release by 2022.
Finally, Ford is looking to reduce its manufacturing costs by simplifying the production process and using technology to avoid potentially costly mistakes.
More on Planned Ford SUVs
As for just how much Ford is investing in SUVs, the company says it's reallocating a whopping $7 billion in capital from cars. That additional money will help Ford have a lineup of eight SUVs by 2020. Five of them will offer hybrid powertrains and one will be battery electric. Like we mentioned earlier, Ford is betting on SUVs remaining popular. In fact, the company estimates that SUV sales could account for half of U.S. industry sales by 2020. Additionally, LMC Automotive estimates that Ford SUV sales will grow 20 percent -- more than double the industry rate -- to more than 950,000 by 2020. The hope is for Ford SUV sales to surpass the 1,000,000 mark by 2021.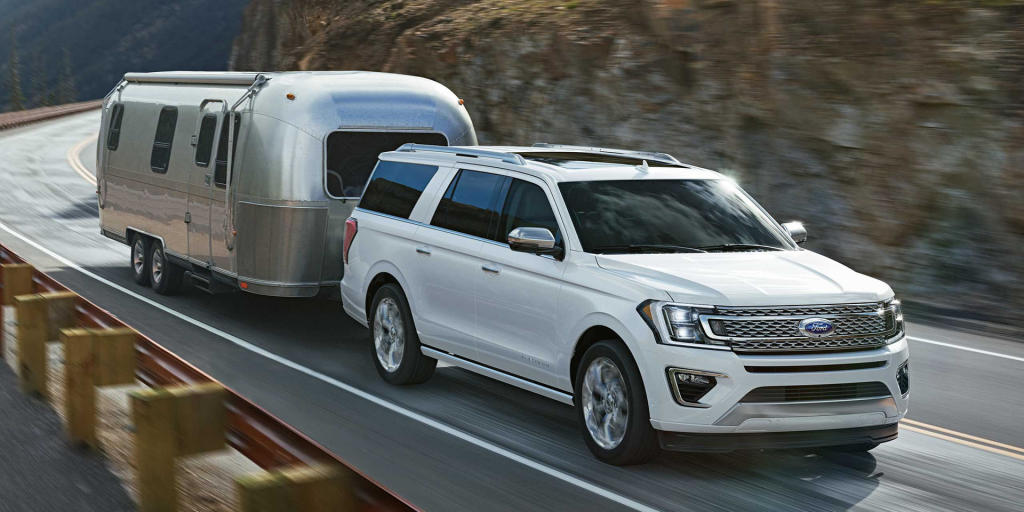 While Ford recently introduced an all-new model at each end of the SUV spectrum, with the subcompact EcoSport and full-size Expedition, Ford says its next push is in the highest volume SUV segments. That means the company is going to come out with entirely new versions of its Escape and Explorer. The company plans on debuting those next year. Those two models make up 70 percent of Ford's SUV volume, which is why they are such a large focus.
Ford Bronco Among Planned Off-Road Models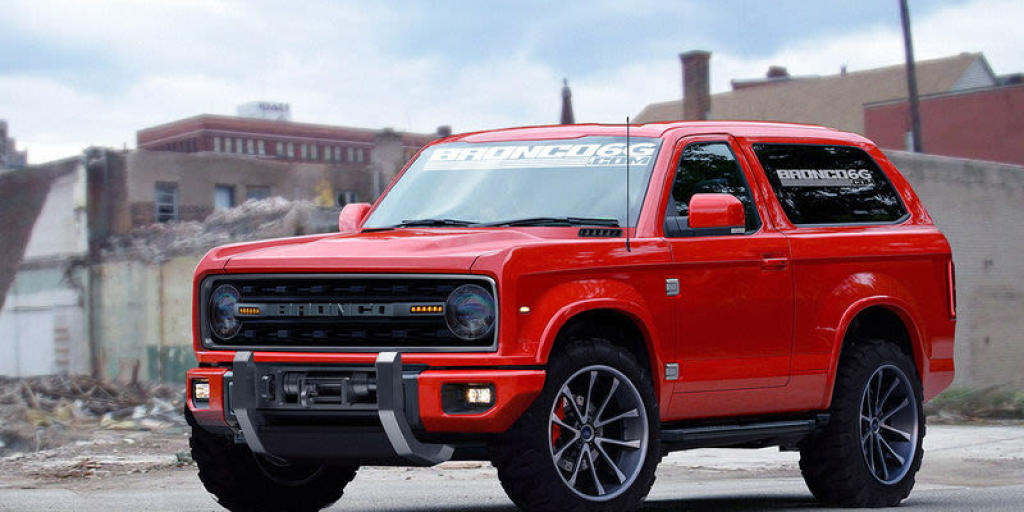 The American automaker also hopes to drive growth with the release of two all-new off-road models. One of those will be the new Bronco, which fans have been anxiously awaiting since rumors about the vehicle making its return first began. In 2017, Ford confirmed those rumors. Since then, many have speculated about what the revived Bronco could look like. Now, there's at least a teaser image of it available. Ford released the image of the masked vehicle along with all of its lofty plans for new trucks and SUVs. We can tell the Bronco will have a boxy shape and a relatively short wheelbase, but there's still much left to be seen. One thing we know for certain, though, is that Ford will definitely be using its new Bronco to help the company compete with Jeep!
As for the other new SUV, Ford says it is a yet-to-be-named off-road small utility. It's said to be designed with the adventurous in mind who also love spending time with their family members and friends.
"Ford helped start the off-road phenomenon and has majored in off-road capability for decades -- from the Bronco to the Raptor," said Jim Farley, president of global markets for Ford. "Now, we're ready to reclaim our rightful place as the off-road vehicle leader."
But the SUVs don't stop there! As part of Ford's push to also grow its number of Ford Performance models, the company plans on releasing the all-new Edge ST later this year. An Explorer ST will follow that. The release of those two models will help Ford deliver on its promise of 12 new performance models by 2020. That will further the division's growth, which has already risen more than 80 percent in the last four years.
Ford Using Various Tools to Cut Costs
Ford is also looking to reduce costs by introducing new manufacturing tools and technologies.
"While delivering this new vehicle portfolio, Ford is continuously improving its operational fitness by increasing product speed to market, improving quality and further reducing complexity, and reducing cost. Driving improvements are the company's new structure and new tools and technologies that drive even more human-centered designs," wrote the company in a press release.
To cut new product development time by 20 percent, the company will be moving to flexible vehicle architectures and more common parts across models. That will help Ford achieve its commitment to deliver $4 billion of engineering efficiencies.
Increased use of augmented and virtual reality is expected to help the company reduce its plant changeover time by an estimated 25 percent. That will add an average of $50 million to the company's bottom line per changeover. The company says by simulating various production processes and assembly line configurations, it can better identify potentially hazardous maneuvers and fine-tune workflows before construction even begins. That translates to an estimated 20 percent savings on the tooling cost on each vehicle program. But the technology doesn't stop there! Ford is also increasing its use of collaborative robots. They can perform jobs quickly and repetitively, helping reduce the risk of injury to employees. They will also help free employees up for what Ford calls more high-value jobs.
"We're looking at every part of our business, making it more fit and ensuring that every action we take is driven by what will serve our customers in a way that supports our fitness and performance goals," said Joe Hinrichs, president of global operations for Ford.
Useful SUV Links
---
Recommended SUV News & Reviews