Ford is making a major investment in electric vehicles. It recently announced its plan to introduce 13 new global electrified vehicles in the next five years. It's certainly a lofty goal. Included in the plan is a fully electric SUV with an expected range of at least 300 miles. It's a range Ford says it knows its customers want after studying them. Also included in the plan are hybrid versions of the F-150 pickup and Mustang in the United States and a plug-in hybrid Transit Custom van in Europe.
Change in Investment Plans
To make it all possible, the automaker is investing $700 million to expand its plant in Flat Rock, Michigan. The major investment will help transform the plant into a factory that will build high-tech autonomous and electric vehicles as well as the Mustang and Lincoln Continental. It's good news for people who live in the state. That's because the expansion will create 700 direct new jobs. "I am thrilled that we have been able to secure additional UAW-Ford jobs for American workers," said Jimmy Settles, vice president of United Automobile Workers. "The men and women of Flat Rock Assembly have shown a great commitment to manufacturing quality products, and we look forward to their continued success with a new generation of high-tech vehicles." They're jobs that could have potentially gone to Mexico. That's because the money for the plant expansion comes from $1.6 billion the company had previously planned to invest in a new plant in San Luis Potosi, Mexico. Aside from cancelling plans to build that plant in Mexico, Ford also announced on Jan. 3 that its next-generation Focus will be built at an existing plan in Hermosillo, Mexico. Ford says it's making the move to improve company profitability and ensure the financial and commercial success of the vehicle. It will also make way for two new products at Ford's plant in Wayne, Michigan where the Focus is manufactured today, safeguarding about 3,500 U.S. jobs. The various moves being made are part of Ford's overall $4.5 billion investment in electrified vehicles by 2020. "As more and more consumers around the world become interested in electrified vehicles, Ford is committed to being a leader in providing consumers with a broad range of electrified vehicles, services and solutions that make people's lives better," said Ford President and CEO Mark Fields. "Our investments and expanding lineup reflect our view that global offerings of electrified vehicles will exceed gasoline-powered vehicles within the next 15 years." As part of its push to be a leader in the field, Ford says it's focusing its EV plan on its areas of strength. That means electrifying its most popular trucks, SUVs and performance vehicles. Let's take a look at seven of the 13 planned electrified vehicles Ford has announced.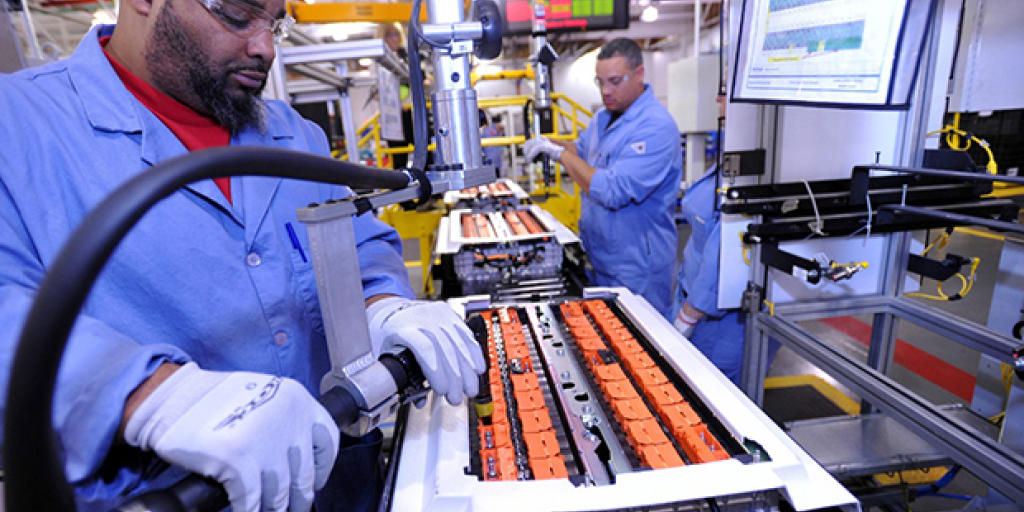 7 of 13 New EVs Announced
What we're most looking forward to here at SUVs.com is, of course, the all-new fully electric small SUV Ford plans to introduce by 2020. We don't know many details just yet but we do know it will have a range of 300 miles and be built at the Flat Rock plant. It will be sold in North America, Europe and Asia.
A high-volume autonomous vehicle designed for commercial ride hailing is slated for a 2021 debut in North America. It will also be built at the Flat Rock plant.
The popular F-150 pickup will be available in a hybrid version by 2020. Ford says it will offer powerful towing and payload capacity and operate as a mobile generator. It will be built at Ford's Dearborn Truck Plant.
Ford will also be coming out with a hybrid version of its iconic Mustang. The company says it will deliver V8 power and even more low-end torque. It will be built at the Flat Rock plant.
A Transit Custom plug-in hybrid will hit Europe in 2019. It's engineered to help reduce operating costs in even the most congested of areas.
The last two vehicles Ford has announced so far out of the 13 it has planned are new, pursuit-rated hybrid police vehicles. Both will be upfitted with their police gear at Ford's dedicated police vehicle modification center in Chicago.
The company also announced that the lineup will be the company's first hybrids powered by EcoBoost instead of naturally aspirated engines.
Why Ford Is Investing in EVs
Ford has been extensively studying its EV customers to learn about their habits and preferences in preparation for the rollout of its lineup. For example, the company studied 33,000 Ford EV owners that have made 50 million unique trips and found that 88 percent of customers' habitual daily driving distance is 60 miles or less. For plug-in hybrids, the average refueling distance is 680 miles. The company also found that customers want as much electric range as possible, but that they have less anxiety about running out of power as they become more familiar with the technology. 80 percent of Ford EV customers the company studied charge once a day. 60 percent do so during the evening hours. The company also says that the overwhelming majority of Ford EV owners it studied expect to replace their current EV with a new one. The company says further research shows that 92 percent of battery electric car customers say they will purchase another battery electric vehicle and 87 percent of plug-in hybrid customers plan on buying another plug-in. Those statistics must make the company feel pretty comfortable about investing so much money into its new lineup of EVs. Not to mention, the company claims to be America's top-selling plug-in hybrid brand and second in overall U.S. electrified vehicle sales.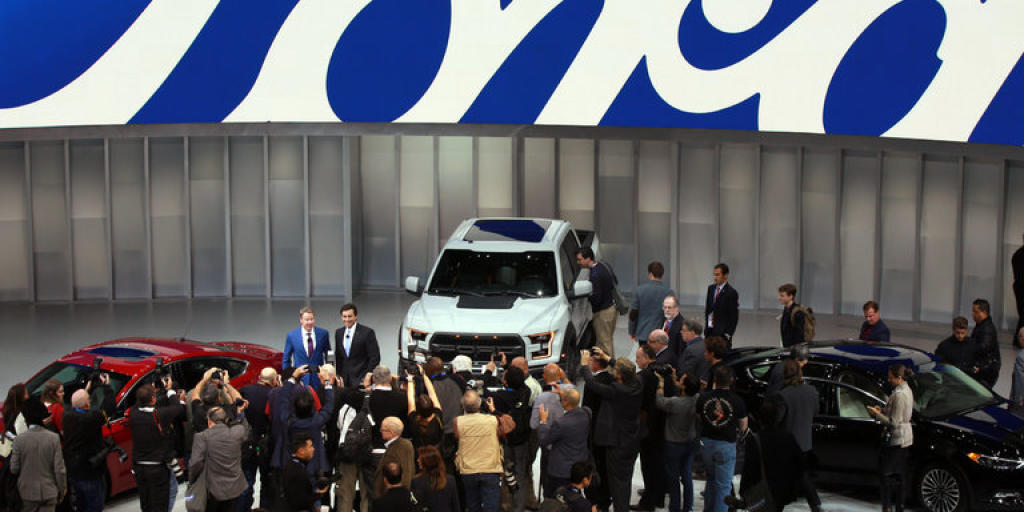 What's Ahead
Clearly, Ford has its hands full but it has already gotten the ball rolling on a number of fronts. For example, Ford says it's already testing a fleet of 20 Transit Connect hybrid taxi and van prototypes in New York and other major U.S. cities. Ford says the testing builds on the success of the world's first hybrid taxi, the Ford Escape Hybrid, which it claims was the world's first hybrid SUV and the first North American-built hybrid. The brand also says it will begin testing its new generation of EV technology this year and later on in 2017, it will put the Transit Custom plug-in hybrid on the road in Europe. It's all proof that Ford is committed to executing its planned rollout of 13 new EVs by 2020.
Useful SUV Links
---
Recommended SUV News & Reviews