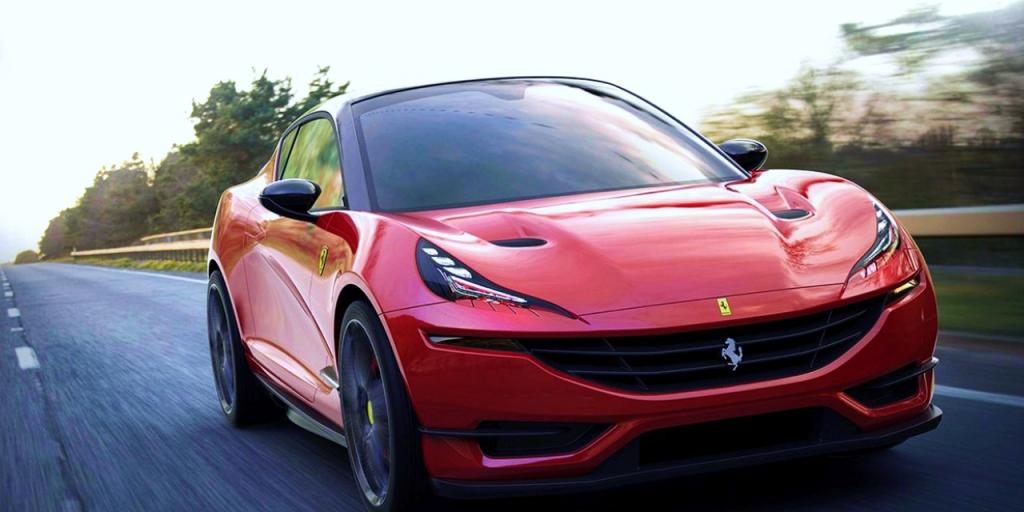 Ferrari may be a bit late to the game, but the Italian sports car manufacturer has confirmed that it will soon be releasing its very own high-performance SUV!
The Ferrari Purosangue, which means "thoroughbred" in Italian, will compete with other luxury sport performance SUVs including the Aston Martin DBX, Lamborghini Urus, Maserati Levante, and Rolls-Royce Cullinan.
What we know about the Ferrari Purosangue SUV
Ferrari actually refers to its upcoming SUV as a "FUV," or Ferrari utility vehicle. The Purosangue is due to be unveiled in 2021 and it will reportedly use an adapted version of the modular, multi-material, front-engined platform that debuted with the Roma GT.
It seems Ferrari engineers are favoring a plug-in hybrid setup for the new SUV. We know the four-wheel-drive capable platform of the Roma is compatible with V6, V8, and V12 engines. So, that gives us some helpful insight as for the variety of engines that we could see under the Purosangue's hood.
But, the next Ferrari V12 is unlikely to be an SUV.
"To be honest, electrifying a V12 means creating, very probably, a heavy and big car," said Enrico Galliera, chief marketing officer for Ferrari. "So electrification ideally should be coupled with smaller engines."
Galliera also confirmed that an all-electric vehicle is currently not in the works for Ferrari.
What is part of Ferrari's product plan, though, is a massive new product push! 15 new Ferrari models are set to debut before 2023, including the upcoming Purosangue SUV.
You can expect all of the models to offer thrilling performance, but also excellent interiors. Ferrari says a new approach to interiors will be used with the SUV model and its siblings. That means you can expect to find a new infotainment system and steering wheel design, among other interior improvements.
Other things you can expect from the Ferrari Purosangue SUV is for it to seat at least four adults, to feature a suspension that can be raised and lowered as needed, and to also possibly have four doors. It's also expected to offer "revolutionary accessibility and state of the art comfort on board."
How to pronounce Purosangue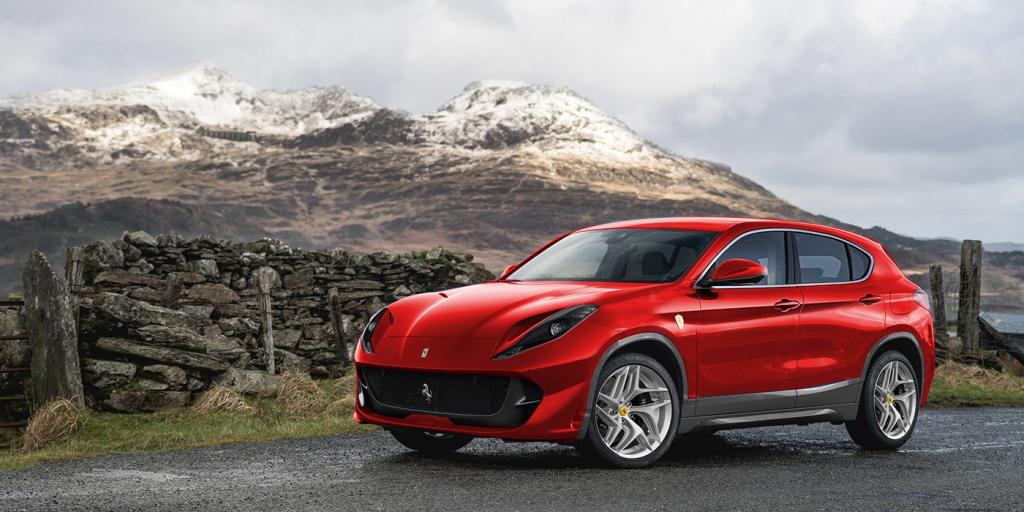 As for how you pronounce the new Ferrari SUV's name, Christoper Smith over at Motor1 has some helpful advice!
"PUR-o-SAN-gue. There are four syllables, with emphasis on PUR and SAN," explained Smith. "Phonetically speaking, start with PUR, as in a cat purring. From there just say a soft O as in oh, then SAN with a long A sound like saahn, and finish with GUE, which sounds like way but starting with a g – gway. PURR - oh - SAAHN - gway. See? It's totally easy."
And we thought the Lamborghini Urus had an odd name to pronounce!
Ferrari didn't always want an SUV
We should quickly note that a Ferrari SUV didn't always seem possible! Several years back, for example, former Ferrari boss Sergio Marchionne basically said the luxury car manufacturer would never build an SUV! "You have to shoot me first," Marchionne went as far as to say back in 2016.
Fast forward to now, with the current head of Ferrari speaking a much different tune about SUVs! Ferrari CEO Louis Camilleri says he's a "hugely enthusiastic supporter" of the upcoming Purosangue. But, he said he was also skeptical at first!
"I abhor hearing SUV in the same sentence as Ferrari," said Camilleri. "It just does not sit well with our brand and all that it represents. And that's why this vehicle we will produce will be unique in so many ways and will redefine expectations. Unmistakably Ferrari, with features that have never been seen before."
As with other luxury automakers, there's a lot riding on just how well the Ferrari Purosangue performs. The hope is that the vehicle helps boost the company's earnings significantly. Ferrari realizes that while sales of high-performance vehicles have grown over the past few years, much of that growth has come from an increased sale of SUVs. So, the company that once said it would never make an SUV is now taking the plunge!
Stiff competition awaits the Ferrari Purosangue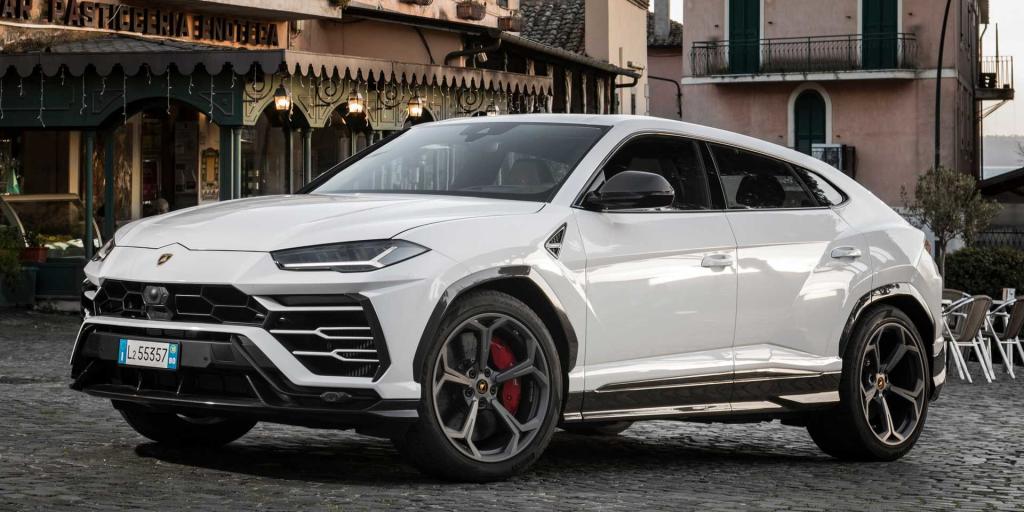 The brand with the Prancing Horse is diving into a segment with stiff competition, though! The Lamborghini Urus, Maserati Levante, and Rolls-Royce Cullinan have all already been on the market for a while. The Urus has sold incredibly well for Lamborghini. The vehicle is expected to account for about 55 percent of the brand's 2019 sales. What's also interesting is that about 70 percent of Urus customers are new to the brand, so the Urus is really doing wonders for Lamborghini! There's also a plan in the works for a V-8 plug-in hybrid, which will be the most powerful Urus. So, Ferrari clearly has some catching up to do!
Aston Martin also recently released its first SUV. Like Lamborghini, Aston Martin is banking on its new DBX SUV to help boost sales. It's particularly hoping to win over female customers with the vehicle.
"Aston is cool but if you can make it cool amongst both male and female, that makes it very, very powerful," Aston Martin Chief Executive Andy Palmer told Reuters.
Of course, you can expect the Ferrari Purosangue SUV to have a very expensive price tag. Some experts are speculating that prices could start as high as $350,000!
The Ferrari Purosangue SUV is expected to be unveiled in 2021 and arrive in 2022.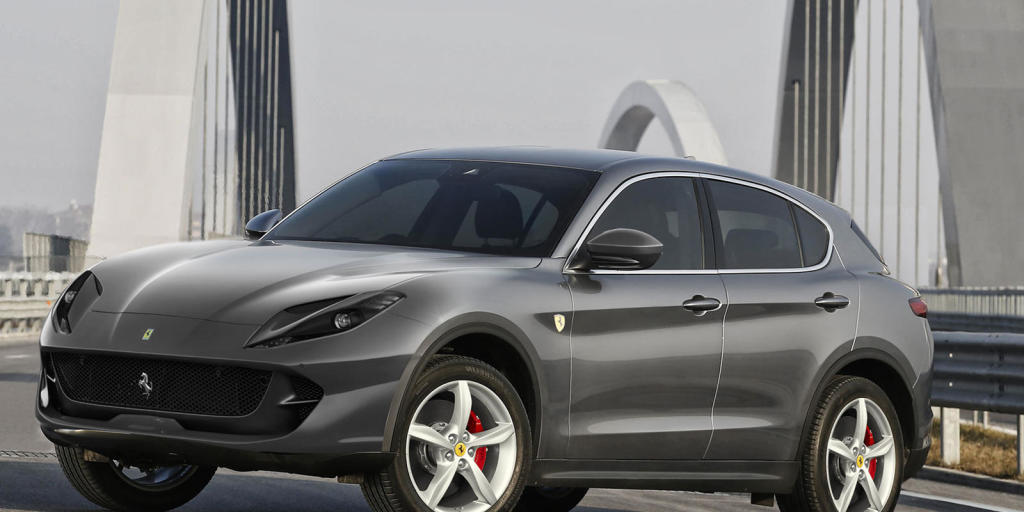 What do you think of Ferrari's plan to build an SUV? It certainly represents a dramatic shift in strategy for the Italian car manufacturer. It's interesting to see the brand go from having its former boss basically say it would never build an SUV, to what we're seeing today with the new CEO embracing this push for the SUV.
Ferrari definitely has some lost time to make up here with its upcoming Purosangue! It also might need to work a little harder than other brands to convince customers as to why they should purchase its SUV, especially because its executives bashed the thought of it for so long!
Useful SUV Links
---
Recommended SUV News & Reviews