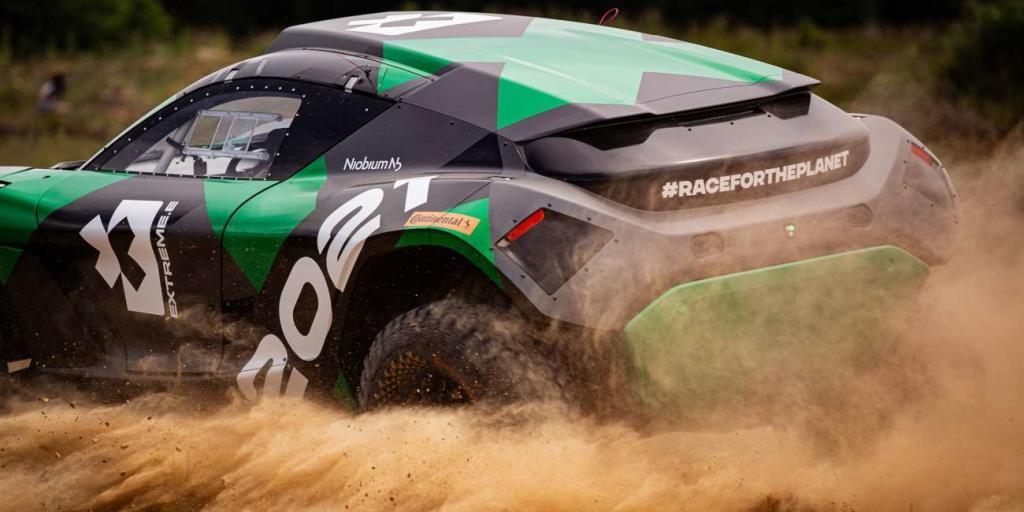 The organizers of Formula E have developed a new radical racing series, where teams will compete with adapted versions of a recently revealed all-electric SUV named the ODYSSEY 21. It's an insane looking off-road racing SUV with massive wheels, capable of conquering the most grueling conditions.
The racing series will start in January 2021. There will be five events in the Arctic, the Himalayas, the Sahara desert, the Amazon rainforest, and on an island in the Indian Ocean. The rally aims to highlight the impact of climate change on some of the world's most fragile ecosystems and also promote the adoption of electric vehicles to help protect the plant.
"Whether it's in the Arctic, Himalayas, Amazon, desert, or on Indian Ocean Islands, this car will showcase the ability of E-SUVs, not only to motorsport enthusiasts, but also to consumers who are looking to make their own difference to the planet by choosing an electric SUV," said Alejandro Agag, founder and operating partner of Extreme E and CEO of Formula E.
12 teams will have the chance to compete in the series and will all use adapted versions of the ODYSSEY 21 SUV. While the teams will start with the same base prototype manufactured by Spark Racing Technology, they will be able to test and develop their own powertrain and select areas of bodywork, such as the engine cover, front and rear bumpers, side skirt, and lights in a bid to replicate everyday models.
"Our challenge was to build a car that could face all the variations in surface and terrain that will be thrown its way, which will include gravel, rock, mud, ice, snow, water and sand, too," said Théophile Gouzin, technical director of Spark Racing Technology (which also designed the Formula E Gen1 and Gen2 car).
"Straight out-of-the-box in Season 1, the ODYSSEY 21 and its performance is going to be very impressive, exceeding the power and torque of World Rally Championship and rally raid cars," he added. "The numbers are mind-blowing, really."
More Details on the ODYSSEY 21 Prototype SUV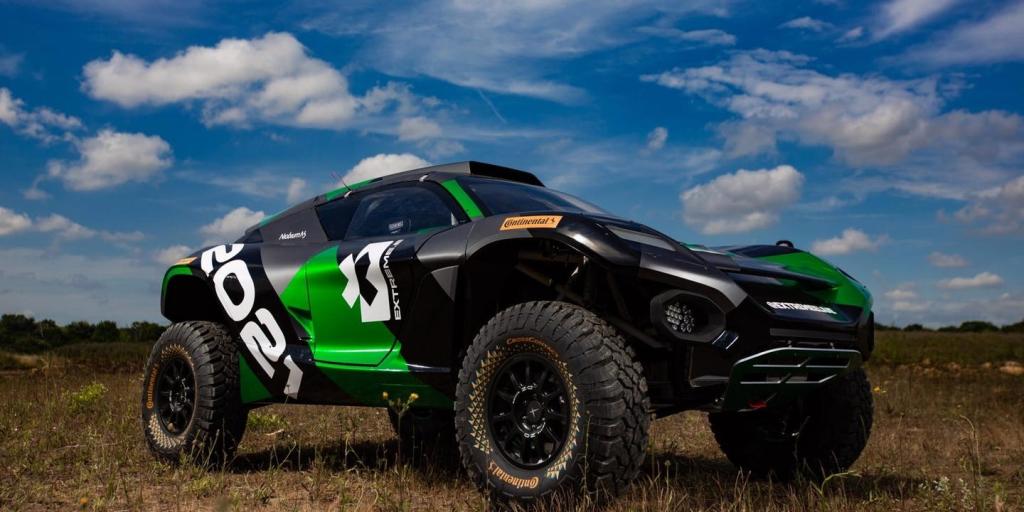 In order to withstand the harsh conditions, the ODYSSEY 21's peak 550 horsepower output is capable of propelling the rugged 3,637 pound vehicle to 62 miles per hour in just 4.5 seconds -- and it can do so at gradients of up to 130 percent! It's capable of reaching a top speed of 124 miles per hour. Teams who race it will be able to test and develop their own powertrain, though.
The prototype SUV debuted at the Goodwood Festival of Speed in southern England. It was built by Spark Racing Technology and has a battery supplied by Williams Advanced Engineering. We should note those two companies also supply the chassis and battery for the Formula E racing cars.
What instantly stands out about the ODYSSEY 21 is its massive wheels. They are some 37 inches in size!
"Wheels that size have never been utilized in anything other than two-wheel drive racing cars before," said Gouzin. "Using them means we get the benefits of increased traction and traversal ability along with huge suspension travel. Usually, it's either one or the other – smaller wheels, small travel and four-wheel drive or large wheels, larger travel but two-wheel drive. We've gone for both with the ODYSSEY 21."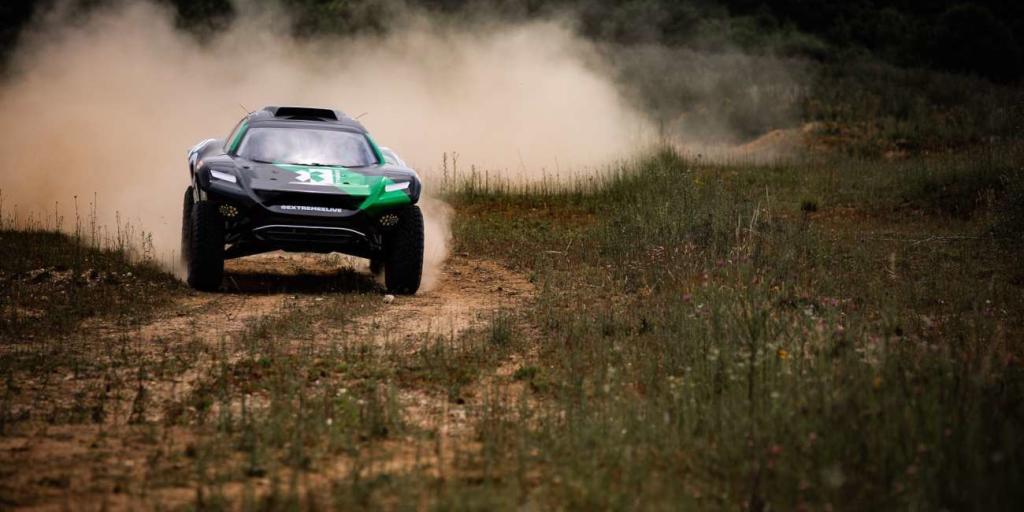 Both summer and winter tires, meanwhile, will be supplied by Continental Tires.
"The tires will be perfectly adapted to the ODYSSEY 21 E-SUV so as to ensure the best possible vehicle control and safety, even at the ragged edge," said Tansu Isik, head of marketing for Continental Tires.
Those tires are also part of the common package of standardized parts provided to the 12 teams that will go on to race them in the series. The package also encompasses a niobium-reinforced steel alloy tubular frame, as well as crash structure and roll cage.
More Details on the Extreme E Racing Series (Associated with Formula E)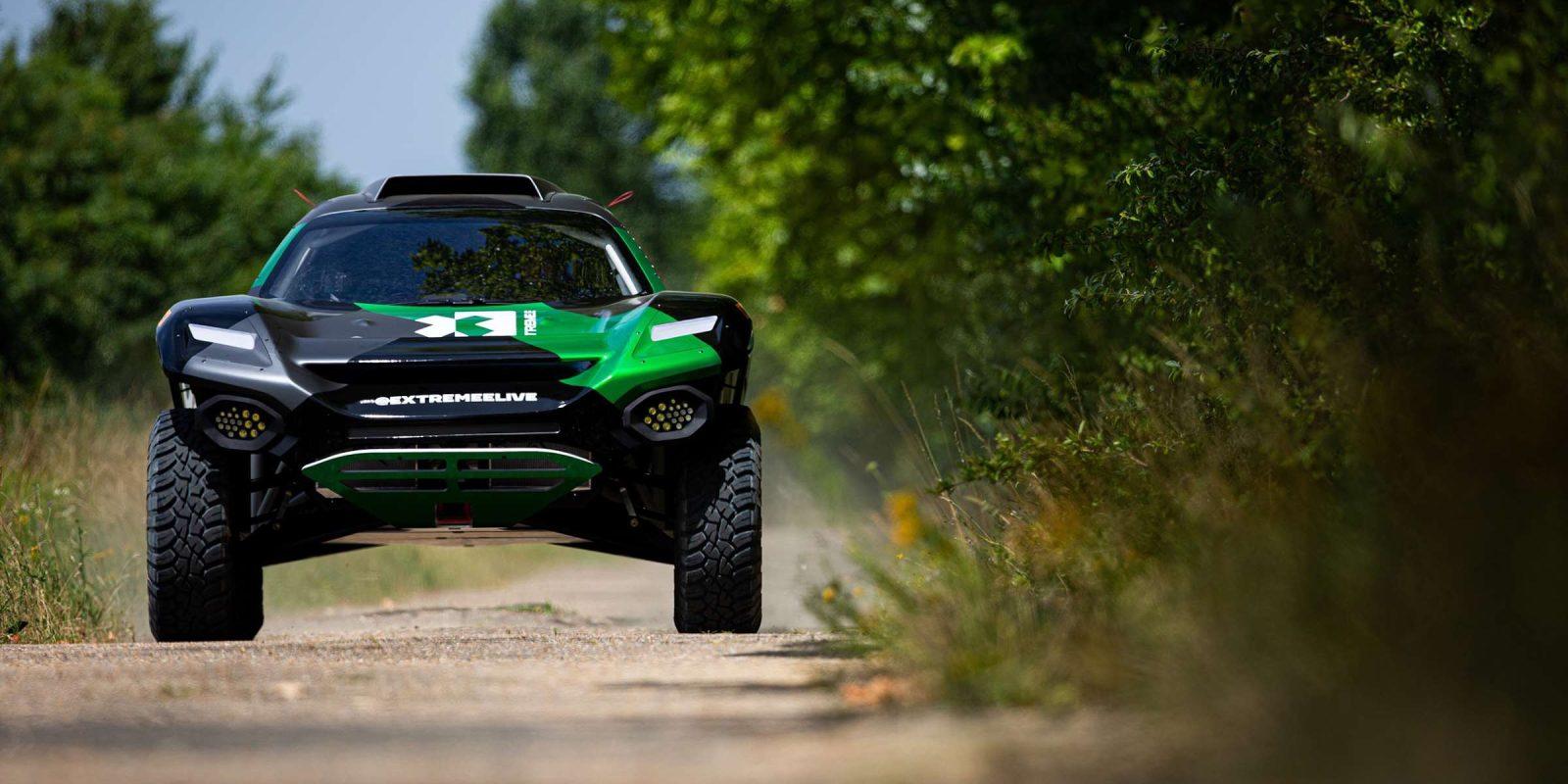 Testing of the ODYSSEY 21 prototype will get underway in September. Delivery of the 12 cars from Spark Racing Technology will follow in March 2020. The teams will then be able to make tweaks to the powertrain and bodywork of the prototype E-SUV. Group testing of the adapted ODYSSEY 21 SUVs will then take place mid-way through 2020.
Competitors will board a unique floating paddock called the RMS St. Helena ahead of the opening race in early 2021. It will serve as a mobile operating base for the Formula-E associated series, which is pretty awesome. It still remains to be seen, though, whether that ship will run entirely electrically. It's currently undergoing a multi-million dollar renovation in order to be ready for the Extreme E.
The Extreme E will be held in two groups of six teams, with the top four progressing to the knock-out stage and each driver going head-to-head to earn a place in the final. The drivers will have to deal with grueling conditions, including extreme heat and humidity, high altitude, and sub-zero temperatures. The off-road stages will be around four to six miles in length and there will be a series of virtual gates to be navigated through by the drivers. The tracks comprise of five to six gates, on a combination of off-road tracks (think Amazon rainforest) and open ground (the Arctic).
Other than serving as a great example of what an all-electric off-roader is capable of, the race also aims to highlight the benefit of electrified powertrains for the planet.
"Extreme E's combination of top-level sporting competition and ultra-demanding environments will also prove to be a significant research and development platform for manufacturers, driving further advancements in sustainable mobility," said Agag.
Our Take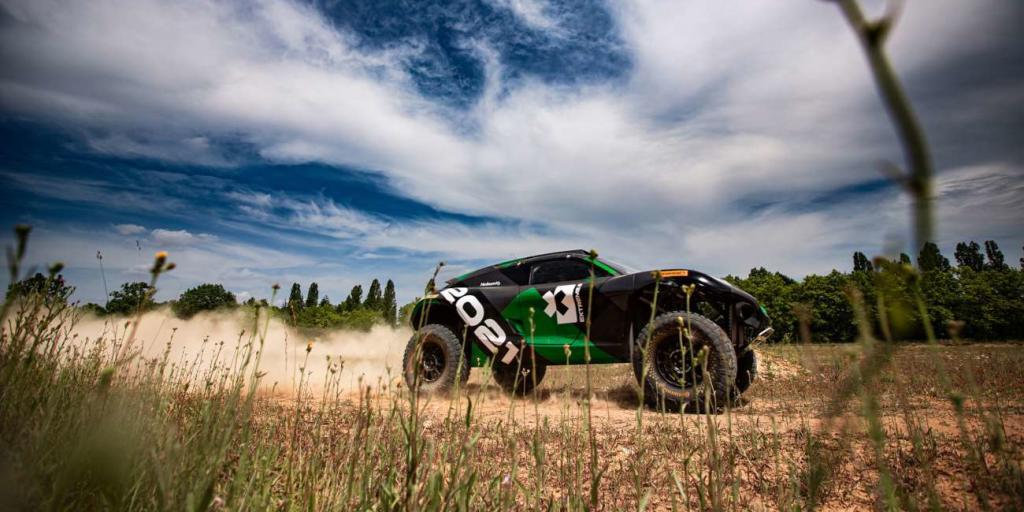 We're totally impressed by this all-electric off-road racing machine! It's exciting to see the organizers of Formula E use an SUV for this new racing series. Since more and more companies are churning out all-electric SUVs and they are becoming so popular, it makes perfect sense to use an SUV in Extreme E! We're definitely looking forward to this race, although it's still a while away.
Useful SUV Links
---
Recommended SUV News & Reviews