Some say it was the coolest concept vehicle to debut at the 2017 Shanghai Auto Show. It's the Chevrolet FNR-X and it was developed by General Motor's Pan Asia Technical Automotive Center. The plug-in hybrid sports concept vehicle follows the Chevrolet-FNR (Find News Roads) concept vehicle that was previously showcased at the 2015 Shanghai Auto Show.
"The Chevrolet-FNR is one of Chevrolet's most forward-thinking concept cars, truly exemplifying the brand's passion for innovation and ingenuity," said Alan Batey, GM executive vice president and president of GM North America and Global Chevrolet. "The FNR-X builds on the design and technology showcased on the original FNR concept and embodies the belief at Chevrolet's core that anything is possible."
What's making people so excited about the updated concept vehicle, of course, is the possibility that a production plug-in hybrid SUV from GM could be in the works. Many have wondered why GM hasn't come out with one already. That's because GM could simply use the Voltec powertrain it developed years ago for the Chevy Volt. It's important to note, however, that GM did not mention the Voltec platform in its description of this concept vehicle. So we're not sure whether GM would want to use the platform in a sports utility vehicle. 
The FNR-X is not only catching the eye of critics because it could be a preview of what's to come but because it also has a fun, edgy look. For example, it has unique rear-hinged doors. The plug-in hybrid electric concept vehicle also incorporates some high tech elements that are worthy of mention. Let's take a closer look at what the concept has to offer.
Exterior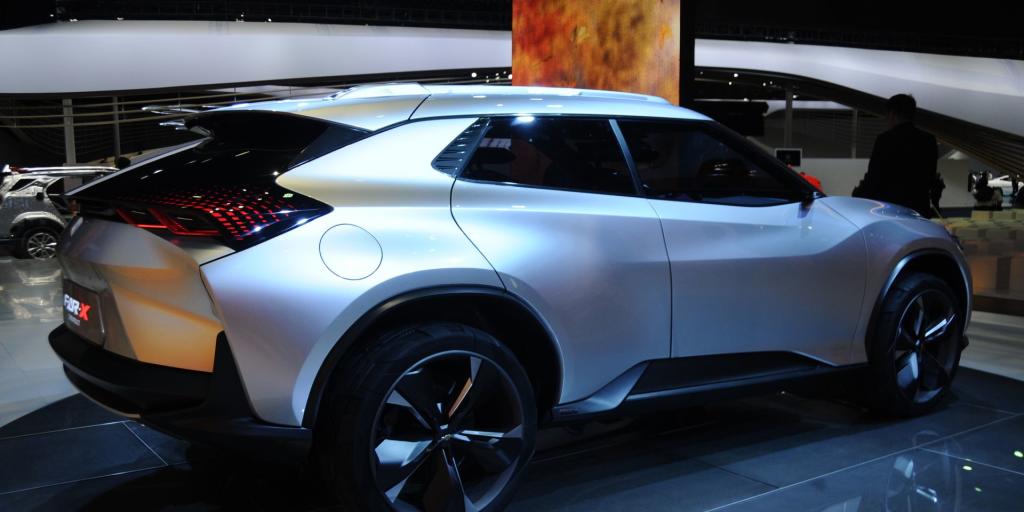 "The futuristic-looking FNR-X draws inspiration from and exemplifies the century-old brand's combination of performance and versatility to meet multipurpose mobility demands," writes GM.
Aside from looking futuristic, the concept vehicle also looks powerful and edgy. Clear, masculine lines help shape it while the dynamic digital LED headlights and taillights set it off. Speaking of those lights, GM says they're unique because they "combine the brand's characteristic dual-element light design with the mortise and tenon joint used in traditional Chinese woodwork, delivering a high-tech, artistic feeling underpinned by the spirit of craftsmanship."
Of course, we can't fail to mention the rear-hinged doors. They can be controlled remotely and make for an easy entry and exit. Not to mention, they're super cool looking and when you open them, you get a pretty awesome glimpse of the sleek interior.
Interior
The interior of the FNR-X concept vehicle is just as edgy as the exterior. When you open the rear-hinged doors, you'll notice the intelligent ambient lighting inside. It changes colors to match driving modes, helping to set the mood. The interior also features high-tech fabrics and GM says the cabin's hexagonal textures were inspired by graphene crystal structures, "signifying the beginning of a new era for new energy."
Other standout features includes the steering wheel and dashboard which have a sporty integrated design. The seats, meanwhile, ride on multipurpose rails and have fixed components to individualize storage space. When it comes to storing luggage or other items in the rear, split-folding second-row seats maximize cargo capacity.
When it comes to technology, the FNR-X certainly does not disappoint.
"The FNR-X supports intelligent connected mobility for individual users," writes GM. "It incorporates an Organic Light Emitting Diode (OLED) dynamic display system, a unique intelligent speech interaction system and an ID-customizable information system."
That's not all. The FNR-X also provides highly autonomous driver assistance by choosing the best route to take based on its predictions for the road conditions ahead. The concept vehicle is able to do so thanks to its Advanced Driver Assist System in addition to optical and acoustic recognition sensors located all over its body.
We should also mention that while driving, you won't have to worry so much about being distracted. That's thanks to the concept vehicle's head-up display.
"Its panoramic intelligent augmented reality head-up display offers a clear 270-degree posterior-lateral view to maximize safety and driving pleasure," writes GM.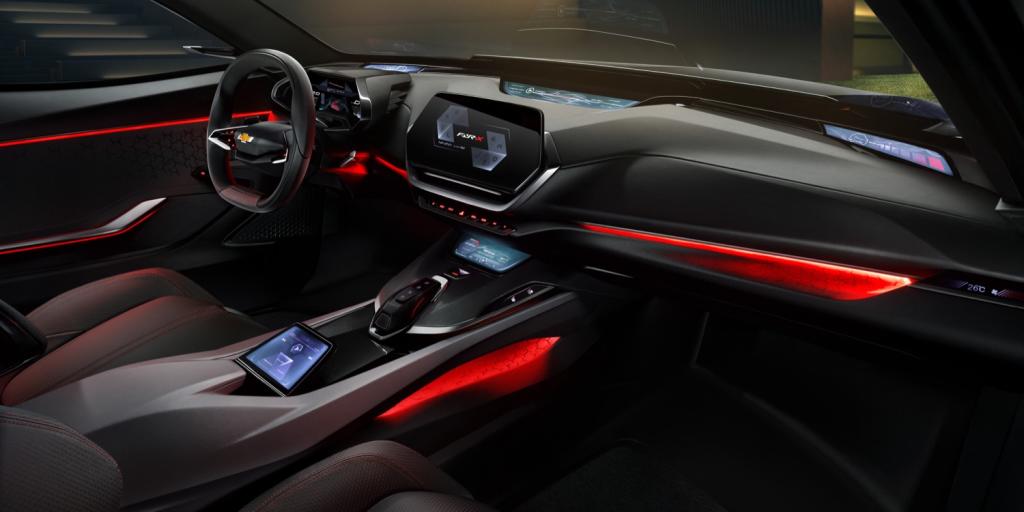 Performance
GM did not mention its Voltec powetrain at all in its press release about the FNR-X concept. Instead, it just said that the plug-in hybrid electric vehicle can switch between its engine and electric motor while offering two driving modes. Those modes are V (Versatility) and S (Sport). GM says the concept vehicle is able to modify its suspension and handling profile thanks to an adaptive suspension that adjusts ground clearance on demand.
It's important to note that the vehicle is also said to have outstanding aerodynamic performance. That's thanks to a number of things. For example, the vehicle's intelligent adaptive control systems, active grille shutters and switchable wheel blades adjust automatically during high-speed driving, reducing wind drag. The front and rear spoilers and side skirts also move up and down depending on the driving mode.
Just a Concept
While many seem to really enjoy the Chevrolet FNR-X and hope it's a sign that a plug-in hybrid SUV is to come from GM, we can't be sure it really means much of anything. After all, it's just a concept. It also was unveiled in China. So even if GM does have a desire to introduce a plug-in hybrid SUV, we're not so sure it would also be introduced to the United States. Considering the fact that so many other brands are making that sort of move, however, we can't rule it out. With its futuristic, edgy look and high tech elements, we're sure people would be more than pleased to see GM bring this vehicle to production.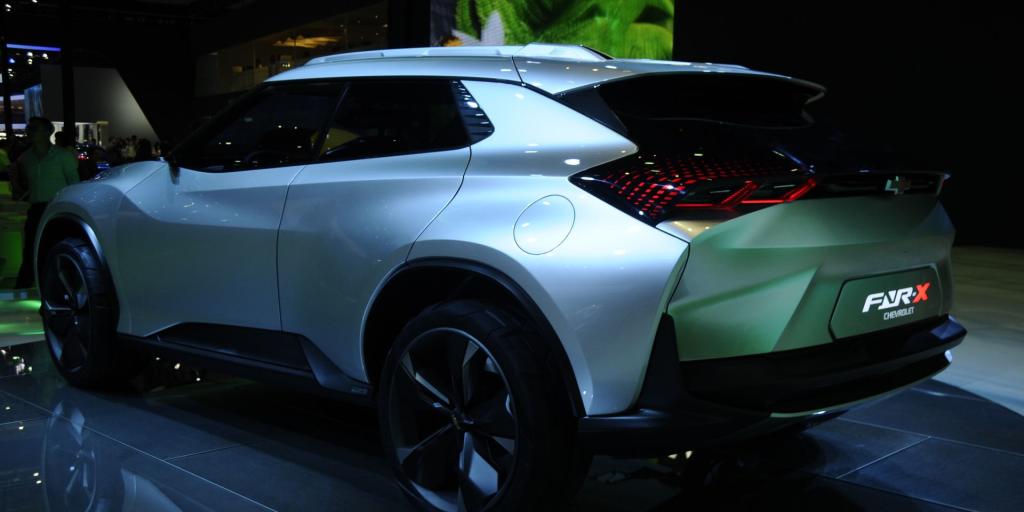 Useful SUV Links
---
Recommended SUV News & Reviews