NIO, the Chinese-backed startup formerly known as NextEV in the United States, is looking to introduce autonomous electric vehicles in the U.S. by 2020. The company announced its plan to do so not at an auto show, but at the South by Southwest (SXSW) festival in Austin, Texas. While NIO did not announce what type of vehicles it will be introducing, many believe that the first vehicle NIO will bring to the U.S. will be an SUV. That's because NIO has hinted in the past that an electric SUV will be its first vehicle to hit the U.S. market. Late last year, NextEV co-founder Jack Cheng said in an interview that the NIO electric SUV will have a range and performance comparable to the Tesla Model X, but at "a Toyota price."
While the majority of NIO's offices are located in China, it also has offices in Oxford, London, Munich, San Francisco and San Jose. The San Jose office is NIO's North American headquarters and global software development center. It's an 85,000 square foot facility that currently has about 300 employees. So while many might question NIO's ability to bring vehicles to the U.S. because it's a startup, it already has roots here. It's also important to note that in October, NIO USA announced that it was issued an Autonomous Vehicle Testing Permit by the California DMV and that it would begin testing on public roads under Autonomous Vehicle Tester Program guidelines. Aside from all that, the startup also has money to back it up. Some of NIO's investors include Tencent, Temasek, Sequoia Capital, Lenovo and TPG. And as for partners, the company's U.S. CEO Padmasree Warrior announced at SXSW that NIO is partnering with Mobileye, NVIDIA and NXP.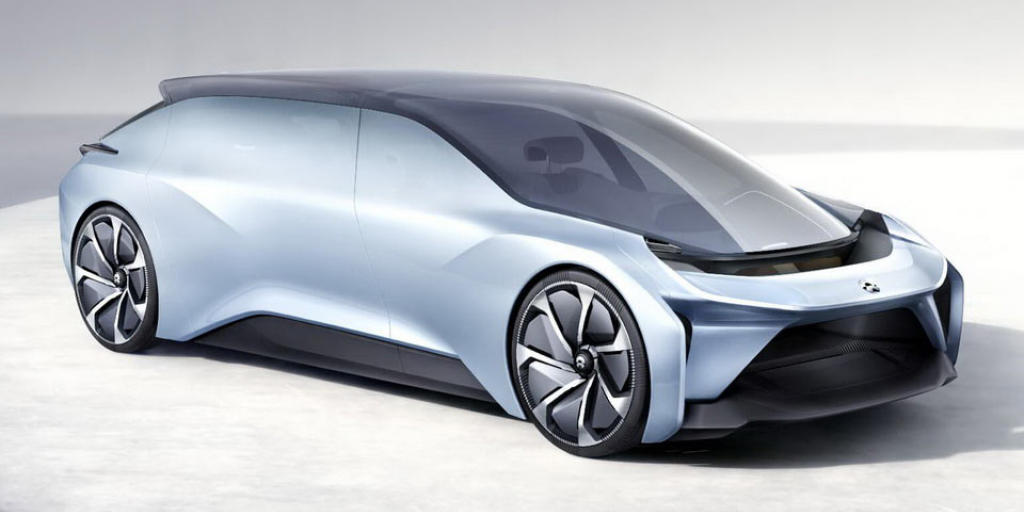 "We're excited about having autonomous electric cars for U.S. consumers in 2020," said Warrior at Nio's event during SXSW on March 10. "In 2015, commuters in the U.S. spent over 8 billion hours in their cars commuting," he continued. "NIO's autonomous electric cars will make your journey safe, productive and enjoyable. Our cars will be your companion and will know your needs, they will be a welcoming living space that moves you. We look forward to producing the first of the next generation of cars for the U.S. consumer. We know you will be delighted by NIO."
Now apart from reports that suggest the first vehicle from NIO in the U.S. will be an SUV, Fortune reports that the vehicle will have Level 4 autonomy (based on the Society of Automotive Engineers' autonomy scale of 1 to 5). That means the vehicle will be able to drive itself independently in most conditions, even if the driver doesn't respond when asked to take control. Fortune reports, however, that the vehicle will still have a steering wheel and pedals for the driver to take over if they so choose. 
NIO is reportedly targeting commuters with its vehicles. Specifically, people who spend more than 25 minutes traveling to and from work each day.
"The problem we're trying to solve with autonomy is that as we say 'giving people time back,'" Warrior told Fortune. "We're addressing those people whose commute is a big issue."
While several other companies designing vehicles with Level 4 or 5 autonomy plan to use them as part of a ride-hailing service, Fortune reports that's not what NIO plans to do. Instead, its vehicle will reportedly be affordable enough for a family to purchase.
"We think most people target Level 4 and Level 5 autonomy for ride-share because they don't know how to make it cost effective," Warrior told Fortune. "We feel we have some unique innovations that allow us to make a car to be quite affordable."
No price estimate has been released. Warrior did tell Fortune, however, that the vehicle will first be introduced to the U.S. and then to Europe.
NIO EVE Concept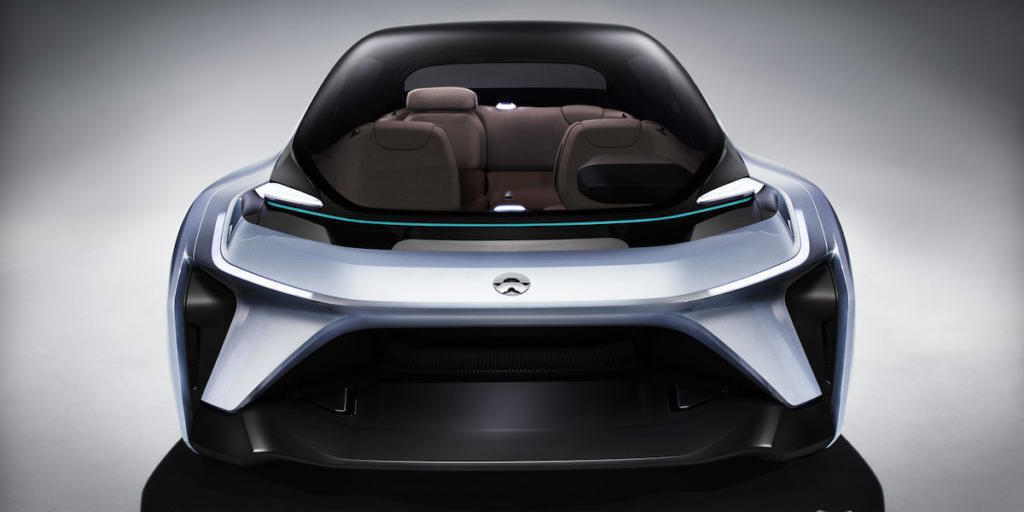 Now aside from announcing its plan for introducing vehicles to the U.S. at SXSW, NIO also unveiled its NIO Eve concept which the company says is the embodiment of their vision for the future of autonomous cars. So, we could expect the vehicles NIO will introduce in the U.S. to draw from the concept.
"NIO EVE, our vision car, showcases the future of autonomous driving. From daily commuting to road trips, from school runs to nights out, EVE constantly learns about its occupants and their preferences. It is a digital companion, a robot on wheels," writes the company.
By getting rid of conventional A and B pillars and using optimized door cuts, the spacious interior of the concept vehicle is accessed through a wide forward-sliding door. In the rear, there's lounge-like seating and a folding table that provides passengers with a space for work or play. The forward two seats, meanwhile, enjoy an enhanced panoramic view with digital displays provided on the active glass when needed to support non-autonomous driving.
NIO says at the heart of its concept vehicle is NOMI. It's a voice-activated artificial intelligence engine with an intuitive human interface, "providing verbal and visual connections both within the vehicle and with the outside world." The company says it uses the vehicle's active glass to "provide an augmented vision for occupants and for new kinds of entertainment." It will personalize your driving based on road conditions and activities.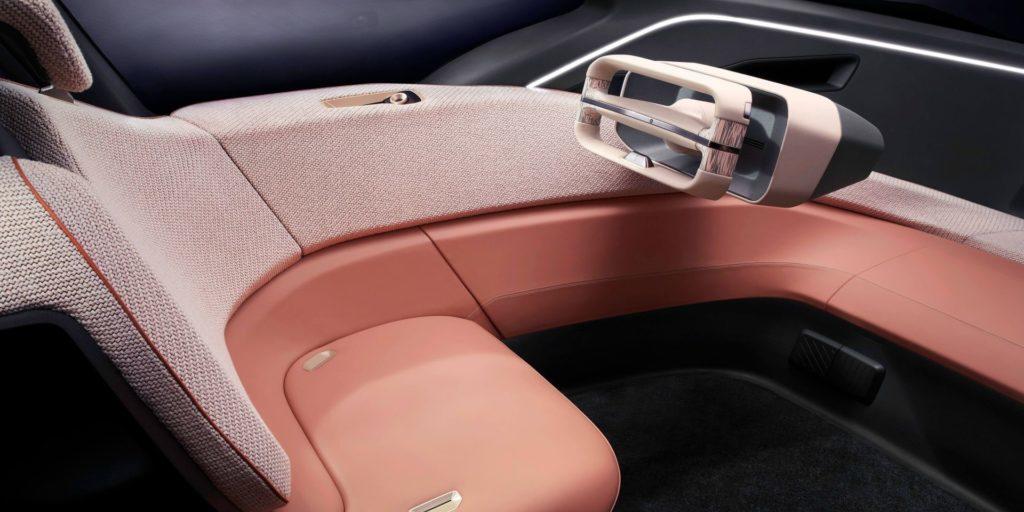 NIO E9 Supercar
People at SXSW also had a chance to view NIO's E9 supercar. The E9 supercar was originally unveiled when the NIO brand was launched in November of last year. According to Fortune, it will have a limited production run of just six. NIO calls it the fastest electric car in the world. It drove autonomously without any interventions in February, recording a lap time of 2 minutes, 40.33 seconds at a top speed of 160 miles per hour. That same day, the vehicle also beat the fastest lap time for a production car at the Circuit of the Americas racetrack in Austin, Texas. It achieved a lap time of 2 minutes, 11.30 seconds, reaching a top speed of 170 mph.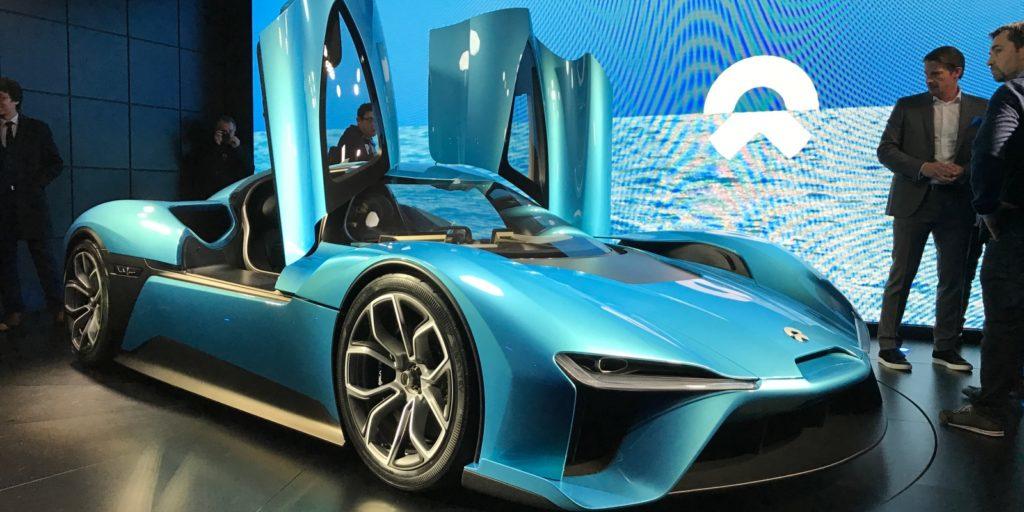 Our Take
Whether or not NIO is able to introduce autonomous electric vehicles to the U.S. by 2020 is left to be seen. It does seem, however, that the startup company is on the right track. And as for what type of vehicles it will introduce, we definitely hope that, as rumored, it will start with an SUV.
Useful SUV Links
---
Recommended SUV News & Reviews