The largest, fastest-growing one-way carsharing service in the world is taking its business from tiny to SUV. You might have seen one of the tiny car2go vehicles zipping through your city at one point. That's because while the company launched its service in Austin, TX eight years ago, it has since expanded to ten other cities in the United States and Canada. It has more than 2.7 million members worldwide, with 67,000 in Austin alone. Up until now, the company's vehicles were incredibly small with only room for two people. While the company has tried to claim the tiny vehicles are still spacious and have plenty of room for you to transport your belongings around whatever city you live in, we all know that's not actually true. So, if you never chose Car2Go before because of the size of the vehicles, know that the company is in the process of upgrading its entire fleet. The company is upgrading its fleet in Austin first. The overhaul is expected to be completed by the end of November.
"Austin is where it all started," said car2go Austin General Manager James Emery. "It was here where one-way carsharing was proven possible in North America, and it is here we are turning a big page in car2go's history. Fantastic new vehicles and the easiest, most powerful app experience yet are giving Austinites the ability to travel in style, safety, and comfort while avoiding the expense and inconvenience of car ownership. car2go even takes care of gas, insurance, and parking. We're a big part of why the quality of life in Austin is so good, and our new cars and technology help to make living and traveling in Austin even better."
Mercedes-Benz Vehicles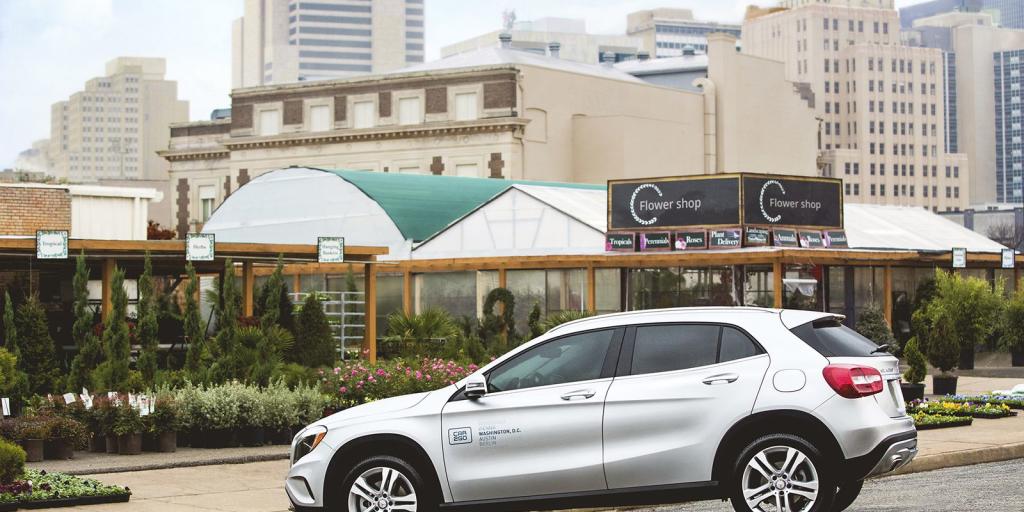 The carsharing service decided to go with Mercedes-Benz vehicles for its new fleet. The vehicles can accommodate four to five passengers. They include the 2018 Mercedes-Benz CLA, a four-door coupe that car2go describes as "sexy" and fun. Also headed for car2go's new fleet is the 2018 Mercedes-Benz GLA, a sporty SUV with expanded cargo capacity. All CLAs and GLAs come equipped with adaptive braking, blind spot assist, a rearview camera, heated seats and full smartphone integration including Apple CarPlay and Android Auto. The vehicles will come in three colors: Night Black, Cirrus White, and Polar Silver. While these vehicles are obviously larger, car2go is trying to make the point that they are still smaller than many others on the market. The company called the new vehicles deceptively compact, pointing out that they are both shorter in length than a Honda Civic or Toyota Camry.
Car2Go's Extended List of Vehicle Features: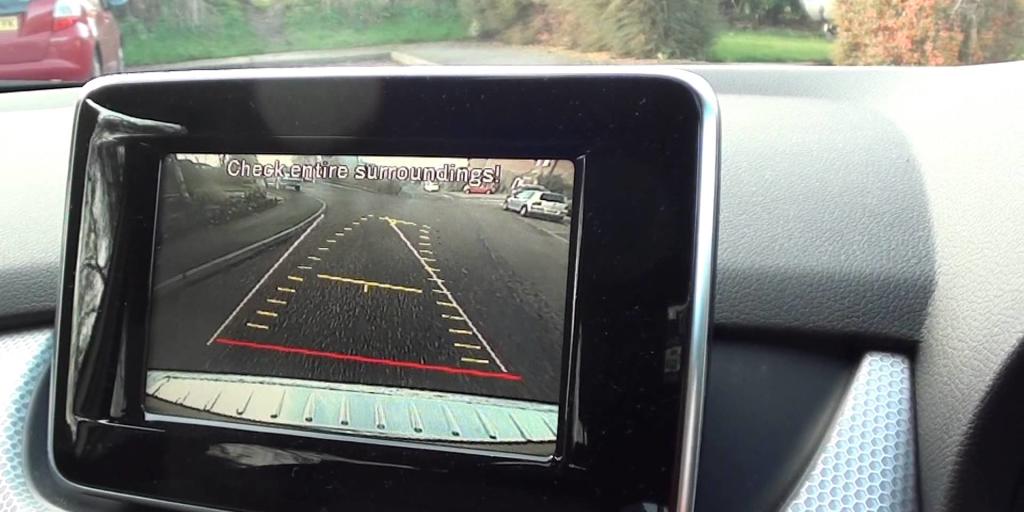 Rearview camera, providing drivers with a 180-degree view for added confidence when backing up
- Blind Spot Assist, which warns drivers when another object or vehicle is in their blind spot
- Adaptive Braking, a radar-based technology that can autonomously brake at speeds of up to 65 miles per hour and alert drivers when approaching a vehicle ahead – including some stationary objects – at a speed and distance that suggest a collision is likely
- Hands-Free Access, a sensor in the rear bumper that detects your presence with the car's key and automatically opens and closes the trunk or hatch by moving your foot under the bumper sensor
- Heated Seats, Bluetooth, Navigation, and Panoramic sunroof
- Multiple air-bags and anti-lock braking system
- Full smartphone integration including Apple CarPlay and Android Auto
-A fuel-efficient turbo 4-cylinder motor that accelerates quickly while still achieving up to 37 mpg highway fuel economy in part through Mercedes-Benz's innovative ECO start/stop system that turns off the engine to prevent fuel consumption while idling at a stop, and re-starts the engine instantly when the driver moves from the brake to the gas pedal
More Information: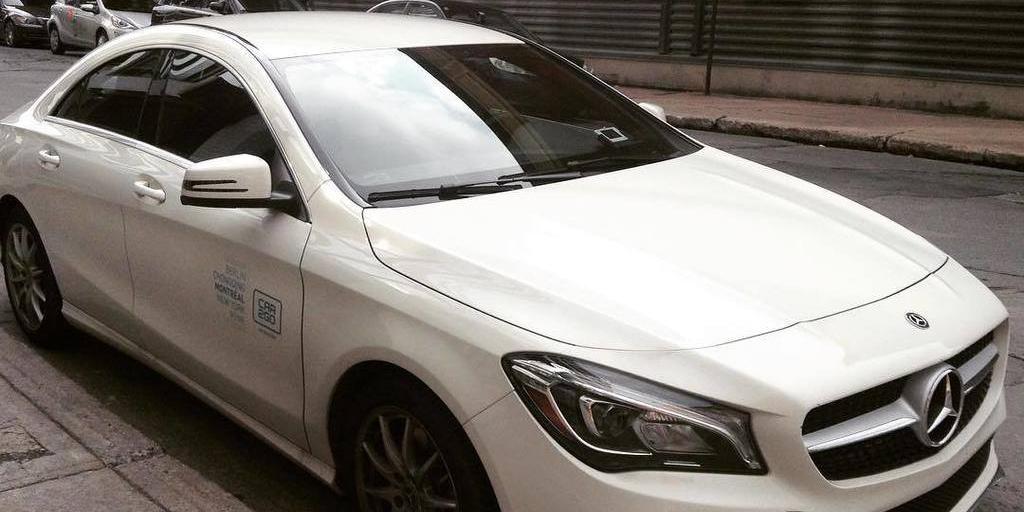 You might be wondering why a carsharing service designed to be kind to the environment would be so willing to switch from incredibly small, fuel-efficient vehicles to larger SUVs. Well, car2go points out that research shows just one of its vehicles can remove up to 11 other cars from crowded city streets. Each car2go vehicle in Austin is shared by 220 members on average. So, while the company will now be using SUVs in Austin, the vehicles are still overall serving to reduce air pollution. The company says that helps cities move and breathe more easily. Not to mention, now that the SUVs can carry more passengers than the tiny cars did before, the Mercedes-Benz vehicles further enable car2go to positively impact congestion and air quality.
Since launching in 2009, the carsharing service says Austin car2go members have taken 2.4 million trips covering over 10 million miles. Here's a fun fact: that's enough to drive to the moon and back 21 times! What else is important to note is that car2go covers all metered parking in its Austin Home Area. It also provides its 67,000 members in Austin with convenient VIP Drop Zones during some of the city's largest music festivals and other popular events.
Other Companies Also Relying on SUVs
The carsharing service is far from the only one like it taking the SUV route. For example, the ridesharing service Uber (although a slightly different business model) partnered with Volvo on retrofitting a fleet of XC90 SUVs with Uber's autonomous technology. While Uber's autonomous technology has received some pushback from leaders in areas where it would like to launch, people did seem to enjoy the fact that SUVs were used.
Our Take
We love SUVs and it's great to see companies finding more ways to use them. If you have ever visited Austin, you know traffic in the city can be absolutely atrocious. So the more people you can pack into a vehicle, the better for every person out on the roads. Less congestion is always better. While replacing car2go's entire fleet in Austin will be no easy task, it will likely make current users much happier. There will be plenty of more space, especially in the cargo area, for people to store their items while running errands. You can also bring your whole crew with you as there will now be more space to sit. The Austin fleet currently has over 300 car2go vehicles. The impending upgrade will bring the total number of vehicles in Austin up to approximately 330. There's no word yet on when other cities could also potentially get an overhaul.
Useful SUV Links
---
Recommended SUV News & Reviews