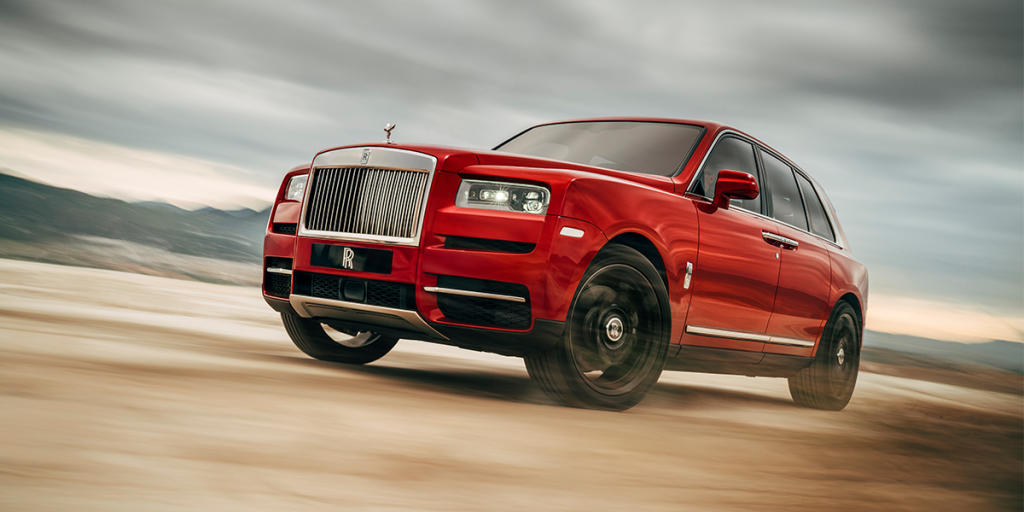 It's the Rolls-Royce of SUVs! It's the Cullinan and it's flashy, comes complete with a champagne fridge and flutes, and has a special viewing suite that conveniently pops out of the rear with just the push of a button. Yes, impressive stuff!
Although the Cullinan is Rolls-Royce's first SUV, it's not the most expensive vehicle in the company's lineup. It sits below the Dawn and the Phantom, but still has a starting price of $325,000. So, this Cullinan far from cheap!
This vehicle doesn't just represent a first for Rolls-Royce because it's an SUV, but also because it's the first all-wheel drive vehicle for the luxury company. And while we don't necessarily envision any of these big money buyers messing their brand new Cullinan SUV up on the trails, it's good to know this vehicle can at least hold its own off-road!
We should also note this sports utility vehicle was named after the Cullinan Diamond. That's the world's largest flawless diamond that was discovered in Gauteng, South Africa in 1905. The stone was named after the man who owned the mine, Sir Thomas Cullinan.
Exterior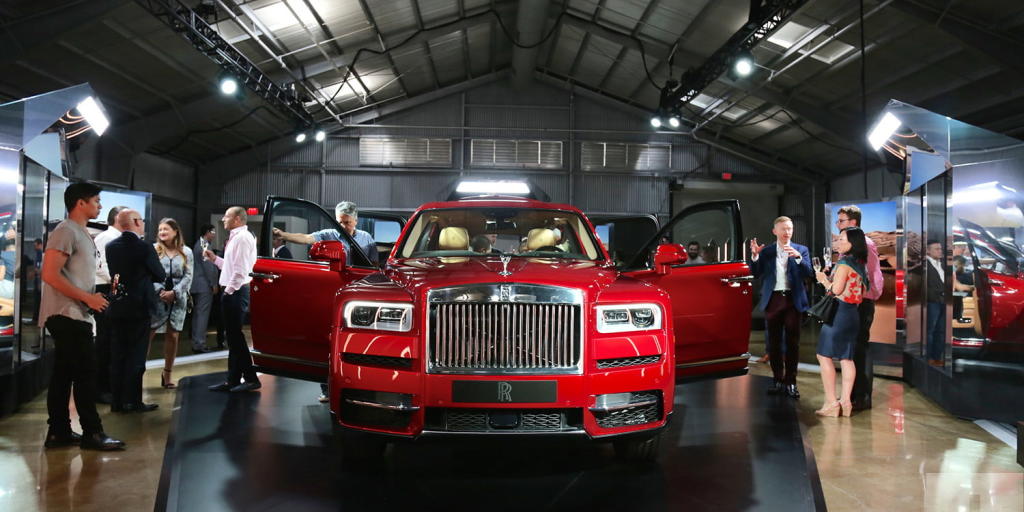 When you look at this vehicle from the outside, you instantly sense luxury. There are Rolls-Royce signature elements that pop out at you, including the Rolls-Royce grille. Perched above that grille is the iconic Spirt of Ecstasy bonnet ornament. Then, there are the coach doors. They're credibly beautiful, seamless, and inviting.
"This is a motor car that is inimitably, authentically Rolls-Royce," writes the company on its website.
Interior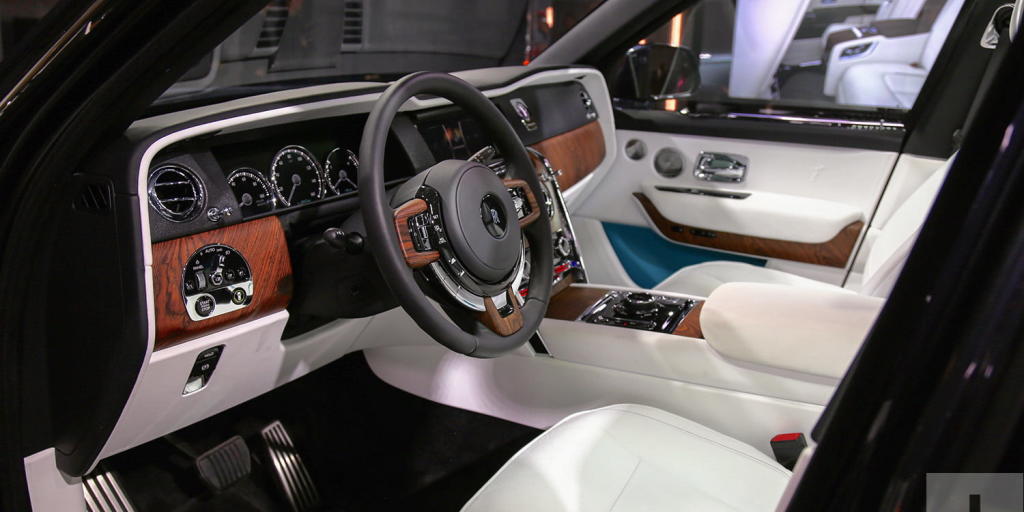 Not to gloss over the exterior, but we're so excited about what the Cullinan has to offer on the inside that we just need to get right to it!
Let's start first with the seating. There are two undeniably gorgeous configurations. With lounge seating, there's room for three people in the rear. The versatile, raised seating allows passengers to enjoy breathtaking landscapes. There's also plenty of cargo room as the electronically controlled folding seats, together with the raising of the boot floor for a smooth surface, create spacious luggage zones.
If you want a more romantic feel to the rear of your over-the-top Rolls-Royce SUV, opt for the immersive seating! The company calls it an indulgent configuration for two passengers. Two incredibly beautiful and individually adjustable seats flank a center console drinks cabinet. That swanky cabinet features two Rolls-Royce whiskey glasses (because who doesn't need those), a decanter and refrigerator, and two gorgeous Champagne flutes.
What makes the seating area even more special in this luxury SUV, is that it's completely sealed from luggage zones by partition glass. It's the only SUV with a separate passenger environment. That means you'll get exceptional climate control and there will also be unparalleled sound insulation.
As for that rear zone of the vehicle that's partitioned off, it has a special and unique purpose. With the Viewing Suite bespoke configuration, you get a comfortable place to relax and soak in the sky from the back of your vehicle. If you're in the mood for something more upbeat, the two leather seats and cocktail table that slide out with a single button press could also make for the perfect tailgate hangout spot. Because who doesn't want to show off their expensive Rolls-Royce SUV at a sports game, right?
Of course, there's also plenty of technology packed into the Cullinan's interior. There's touchscreen theatre and picnic tables to help keep you entertained. There's also wireless device charging, electronic reclining seats, and bespoke audio.
Performance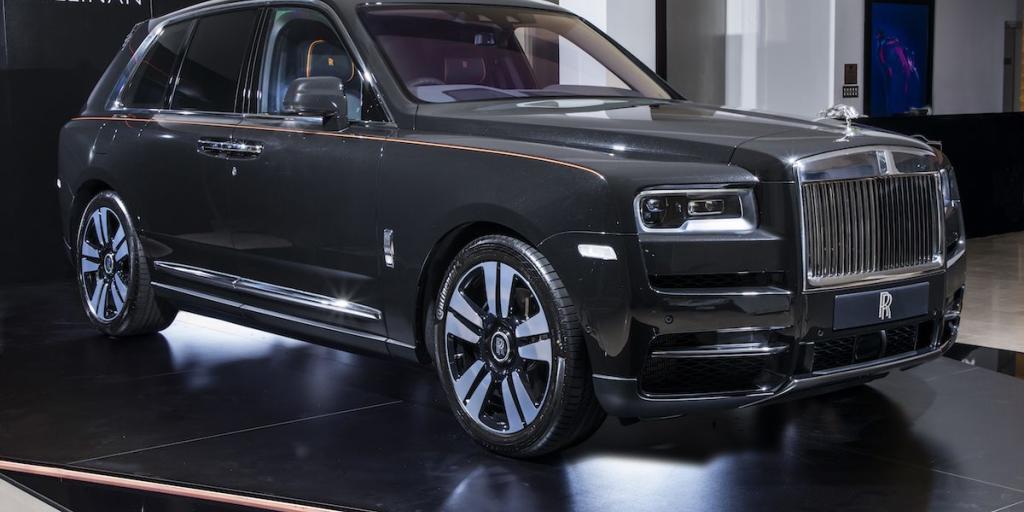 Now that we've covered what makes this pricey Cullinan so attractive on the outside and inside, it's time to look under the hood! The Cullinan has a 6.75 liter, twin-turbocharged V12 that can churn out 563 horsepower and reach a top speed of 155 miles per hour. As we mentioned before, this is the first all-wheel drive vehicle for Rolls-Royce and the company says it's supremely capable. There's actually an off-road button that the driver can press to unleash the Cullinan's full off-road capability. With just one push, the suspension raises 40mm. Brake and acceleration responses adapt for greater control and comfort. By engaging the off-road mode, Rolls-Royce says this vehicle offers optimum performance on any terrain, gradient or surface quality.
The Cullinan is built on Rolls-Royce's new all-aluminum platform. It's also said to offer a premium ride quality.
"Making millions of calculations every second, self-leveling air suspension cushions against the toughest surfaces, proactively adjusting to acceleration, steering cues and camera intelligence. The double-wishbone front axle and five-link rear axle deliver agility and stability," writes Rolls-Royce on its website.
Rolls-Royce's Global Client Sales Boss Weighs In
In an interview with CarsGuide in Australia, Rolls-Royce's Ian Grant answered some questions about the new Cullinan. He told senior journalist Richard Berry that there are many areas of the Cullinan he loves.
"I think there are many unique areas within Rolls Royce but also particularly in this Cullinan – how the design lines waft through from the Spirit of Ecstasy through the car, how the dashboard dips down," Grant told Berry. "So, there's many exciting design features I could point out, but I think also it's the things you can't see which bring you the most enjoyment. Not only do you have amazing feedback through the car while your driving - every little grey area you can see is there for a reason to highlight to you where the heating is, so on a cold winter's morning you can keep your elbows as warm as you finger tips."
That's right. No cold elbows in this Rolls-Royce!
Our Take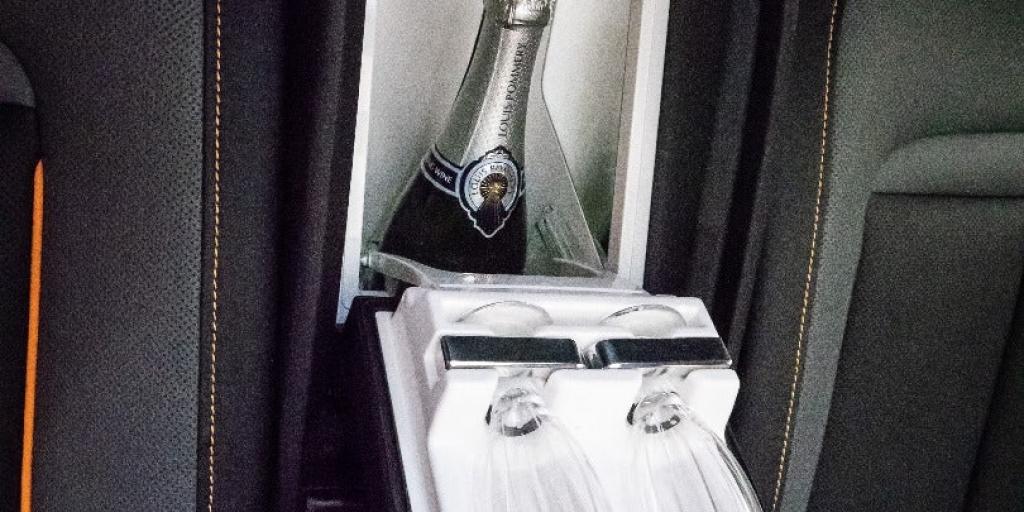 It's so exciting to finally be able to longingly stare at endless photos of the new Rolls-Royce Cullinan SUV! Its arrival is also particularly exciting because it represents an ongoing shift within luxury car brands right now. They are clearly feeling the pressure from consumers to deliver on SUVs, they see how well SUVs are doing on the market, and they're taking a whack at it! We say, keep doing so!
Useful SUV Links
---
Recommended SUV News & Reviews