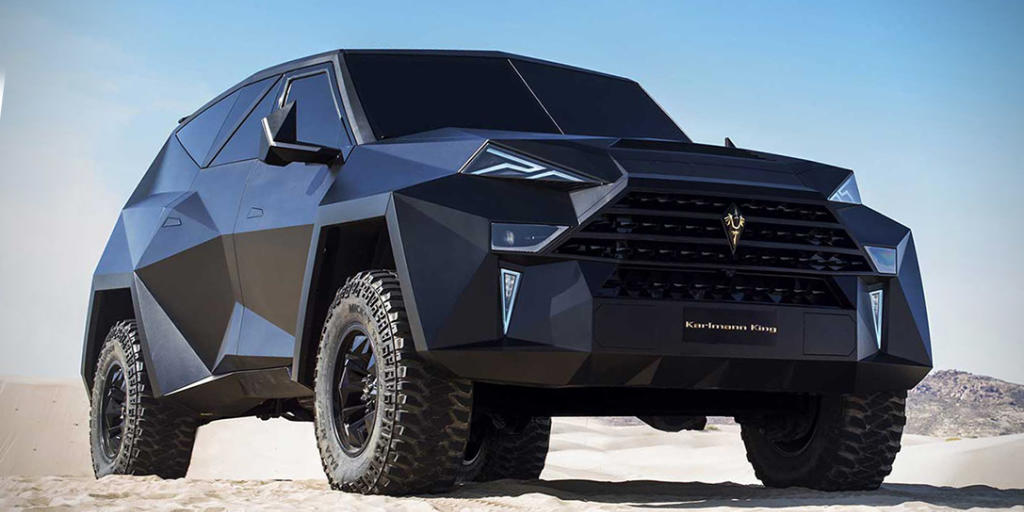 Sorry, Bentley! There's a new bad SUV in town and it costs a lot more than the Bentayga. In fact, you could purchase eight Bentley Bentayga SUVs for the cost of just one Karlmann King. That's because the whopping starting price for one of these Batmobile-esque SUVs is around $2 million. And according to Geek.com, the vehicle's cost can go as high as $3.8 million. Talk about expensive!
With a starting price that high, you can certainly expect to find plenty of luxurious features throughout. Those include a champagne fridge, gaming console, and even an espresso machine. But, even if you have the dough to purchase one of these vehicles, getting your hands on one won't be easy. That's because the company that's making it says only 10 of these vehicles will be sold!
And while the Karlmann King is just now being sold, we should note that it first debuted at the 2016 Beijing Auto Show. The mega SUV impressed crowds there, as it also did at the 2017 Dubai International Motor Show.
Based on the Ford-550, the Karlmann King is designed by Chinese company IAT and built by a massive team in Europe. The European custom vehicle manufacturer used 1,800 people to bring this vehicle to life. The brand's website says their aim is to deliver a "stealth" vehicle that provides "an unprecedented visual feast and driving experiences to the global car enthusiasts."
Exterior
Just by taking one look at this SUV, you can tell its exterior is tough. It's comprised of carbon fiber and steel. But if that isn't tough enough for you, you can tack on the bulletproof option. Why not make it more expensive, right?
Although the angular shell and diamond cuttings remind us of the Batmobile, it's actually billed as a "ground stealth fighter" by the company that makes it. That's because its looks were inspired by the United States Air Force's Lockheed Martin F-35 Lightning II stealth fighter.
Interior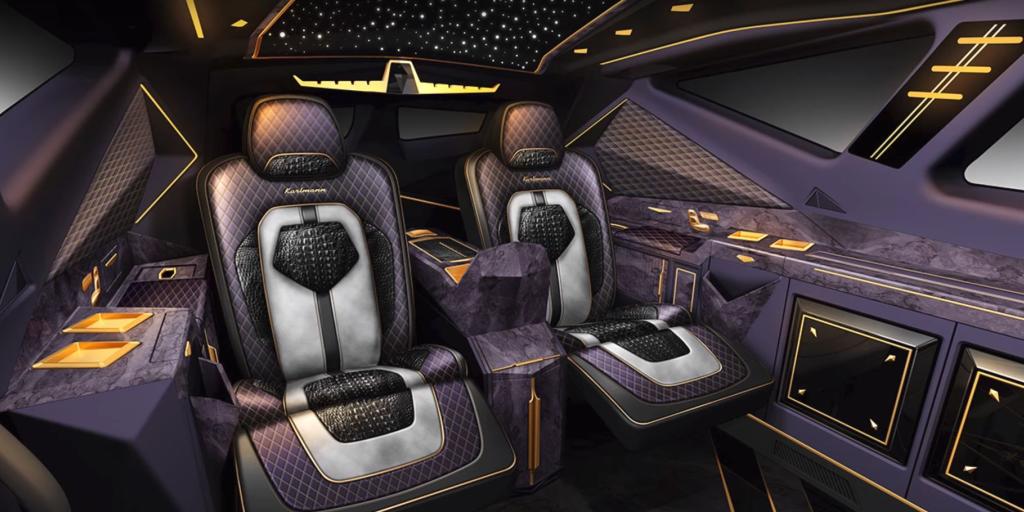 Unlike the blacked out exterior, there seems to be plenty of different interior options to choose from. All are beautiful and unique. They also remind us of the interior of a Rolls Royce. On the vehicle's website, you can find what appears to be espresso, mauve, silver, cream, royal purple, and deep blue options. But no matter the color, the exquisite leather seats stand out. They are also accentuated by the interior lighting, which gives the vehicle an even sexier, nightclub feel.
There's also plenty to keep you entertained inside the vehicle. According to the brand's website, you can control features like the neon lights, air conditioning, seats, television, air purifier, espresso machine and champagne refrigerator all through a handy touchscreen. There are even private safes to store your jewelry or other expensive items.
As for how many friends you can pack into this ultra expensive vehicle for adventures, it can be configured to fit up to seven passengers. There are also options for 4, 5 and 6-seat configurations. The photos online display the 4-seat configuration, which gives the rear passengers plenty of leg room.
As for you gaming enthusiasts, the vehicle's entertainment system comes with a PS4. There's also a phone projection system. You can even tack on satellite TV and phone for an additional cost. Because it isn't already expensive enough, right?
Performance
While this vehicle looks intimidating and appears as if it could beat any other SUV in a race, it can actually only reach a top speed of 87 miles per hour. That's because it comes in at a whopping 9,920 pounds. If you tack on the bulletproof option, it weighs even more.
The Karlmann King gets its power from a 6.8-liter V10 engine. And although this sports utility vehicle is far from the fastest out there, not many other manufacturers can claim their SUV can perform in up to 200-degree temperatures. Talk about being prepared for anything!
Video
Perhaps the best way to get a look at this incredibly expensive and unique SUV is to check out the video that was made of it. In the beginning of the clip, the Karlmann King is shown effortlessly tearing its way through sand dunes in the desert. While we know it only reaches a top speed of 87 mph, it still looks mean and fast.
A vehicle this luxurious, however, isn't just meant for off-road use. We all know whoever drops $1.85 million or more on a vehicle will want to show it off. That's why after taking to the sand in the video, the Karlmann King is shown navigating the roads. It certainly has a mysterious feel as it winds its way through streets and tunnels.
The video also gives us a better look at the vehicle's interior. It really does blow us away with the intricate detail. The leather seats are incredibly beautiful and come with a diamond quilted pattern. By simply pressing a touchscreen, the driver in the video impresses his date. That's because the control panel magically makes champagne glasses rotate and appear. The driver then pulls out a bottle of champagne from the fridge and pours his date a glass. They then toast in the back seat of the vehicle, making for a perfect evening!
Our Take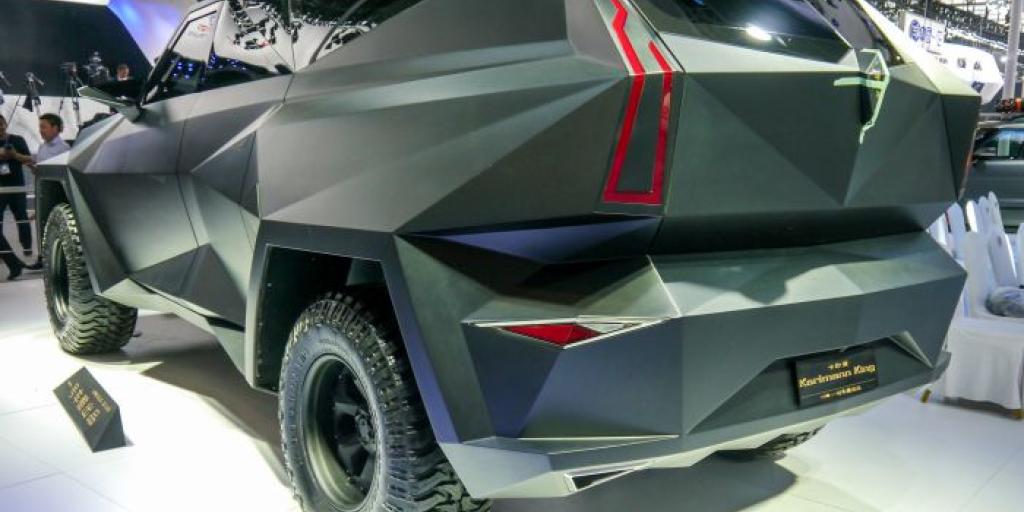 Only 10 Karlmann King SUVs will be sold, making it extremely rare. So while a new vehicle is now able to claim the title of most expensive SUV in the world, the Bentley Bentayga isn't going anywhere and will still be considered the most expensive SUV in mass production. If anything, the Karlmann King's design should serve to inspire other manufacturers. It's also promising that more companies are looking to release ultra-luxurious SUV options like this one. As the segment continues to grow in popularity, the demand for those over-the-top SUVs will only increase.
And just in case you were wondering, the price for a Bentley Bentayga ranges from just below $200,000 to $250,000.
Useful SUV Links
---
Recommended SUV News & Reviews