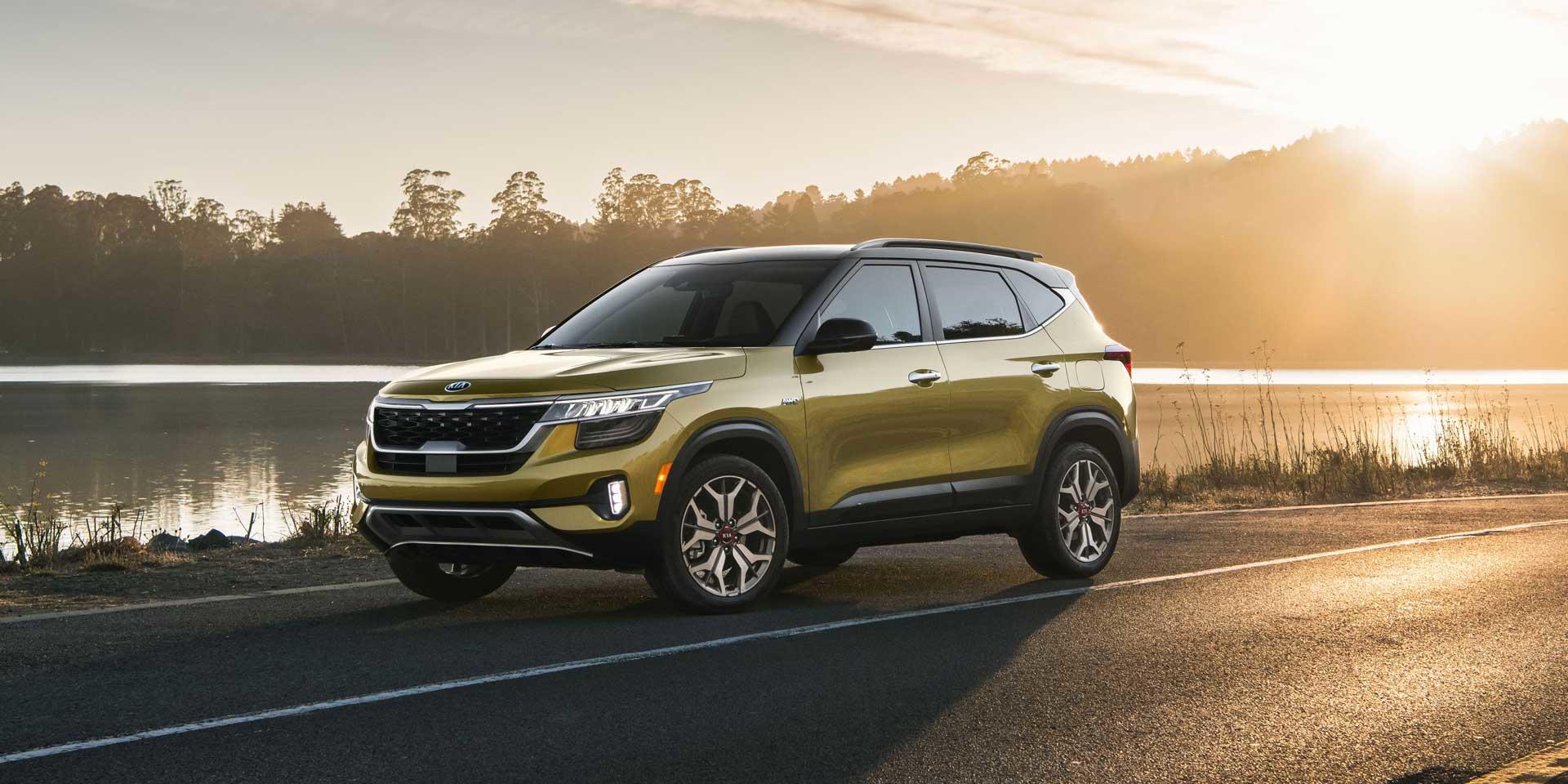 Subcompact SUVs have been growing in popularity as people continue to leave traditional cars and sedans behind. According to data from Edmunds, the segment surpassed the 1 million mark in number of vehicles sold for the first time in 2019.
While subcompact SUVs represent the tiniest utilities you can get, they still offer a surprising amount of capability and versatility. Many subcompact SUVs have impressive and innovative cargo spaces. Their interiors have also been known to be highly flexible, allowing you to switch up the space to better suit your needs.
As for other benefits to owning a subcompact SUV, they can quickly zip around congested areas thanks to their small size. Most subcompact SUVs are highly nimble and agile. It's easy to park them in tight spots when need be. You can't necessarily do that with a Chevrolet Tahoe or Cadillac Escalade! While small and light, subcompact SUVs can still hold their own in terms of performance and capability. Many offer a turbocharged engine as an option. Some even come standard with all-wheel drive and offer more ground clearance than your typical car. The Subaru Crosstrek, for example, offers 8.7 inches of ground clearance!
What's also nice about a tiny utility is that you get impressive handling and capability, but you typically don't burn through as much fuel as you do with a larger SUV.
The Crosstrek is one of five subcompact SUVs we recommend below. We took our own reviews into consideration, as well as recent lists of best subcompact SUVs by Edmunds and U.S. News and World Report.
Continue reading below to learn even more about some of the best subcompact SUVs for your dollar! The five listed below are all excellent options and are not listed in any particular order.
2020 Honda HR-V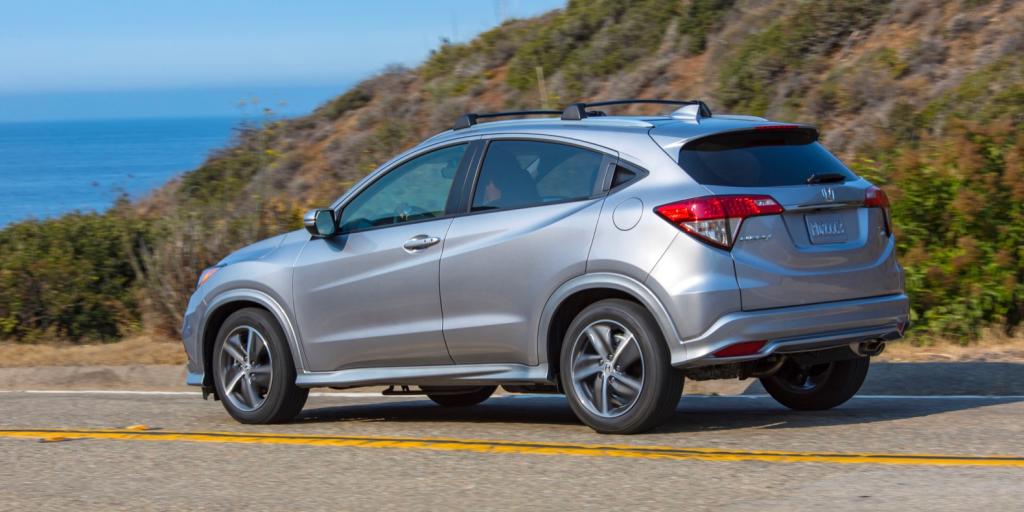 The Honda HR-V might be tiny, but its interior doesn't feel that way. Its cabin is highly flexible and versatile thanks to its "Magic Seat."
The rear seat can be folded down to make way for up to 58.5 cubic feet of cargo space. But the bottom cushions can also be flipped up to conveniently make room for taller items behind the front seats! Flipping the bottom cushions up allow you to easily store shopping bags on the floor behind you, for example, without having to load them in the back.
As for performance, the HR-V is agile, nimble, and easy to maneuver. It features a 1.8-liter four-cylinder engine and all-wheel drive is optional with the exception of the range-topping Touring trim, where it comes standard. While the HR-V is admittedly not as powerful as some of the other subcompact SUVs on this list, it is still a solid option. It also has a great stylish look!
2020 Hyundai Kona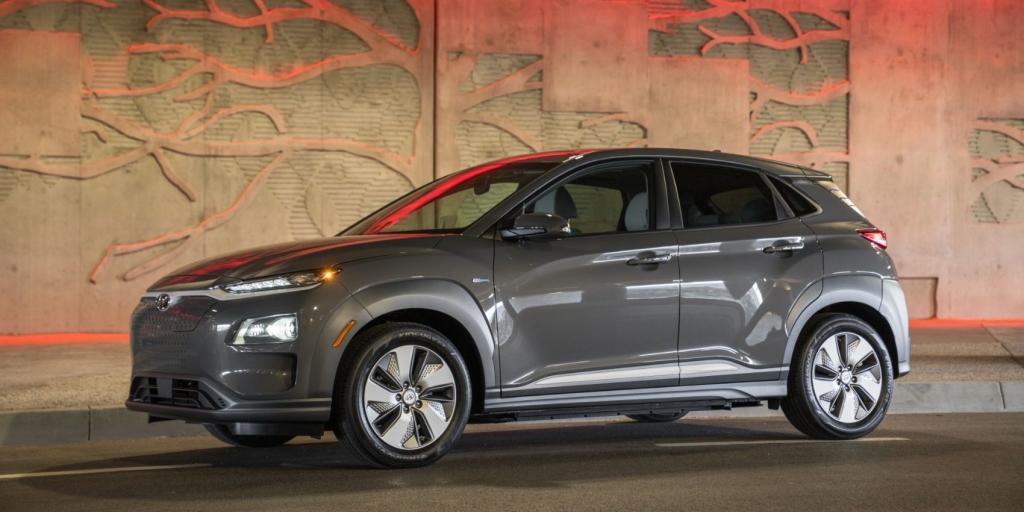 The Hyundai Kona was named a top three finalist in U.S. News and World Report's list of "15 Best Subcompact SUVs for the Money in 2020."
Every Kona comes standard with features that aren't always standard for the class, like Apple CarPlay and Android Auto. It also has attractive styling inside and out.
What's nice is there's an optional 1.6-liter turbocharged engine that produces an improved 175 horsepower over the base engine's 147 hp. It's paired to a seven-speed dual-clutch automatic transmission. The peppy turbocharged engine and athletic handling make the Kona particularly fun to drive.
The Kona's low base price and excellent overall quality make it a highly attractive subcompact SUV option.
2020 Subaru Crosstrek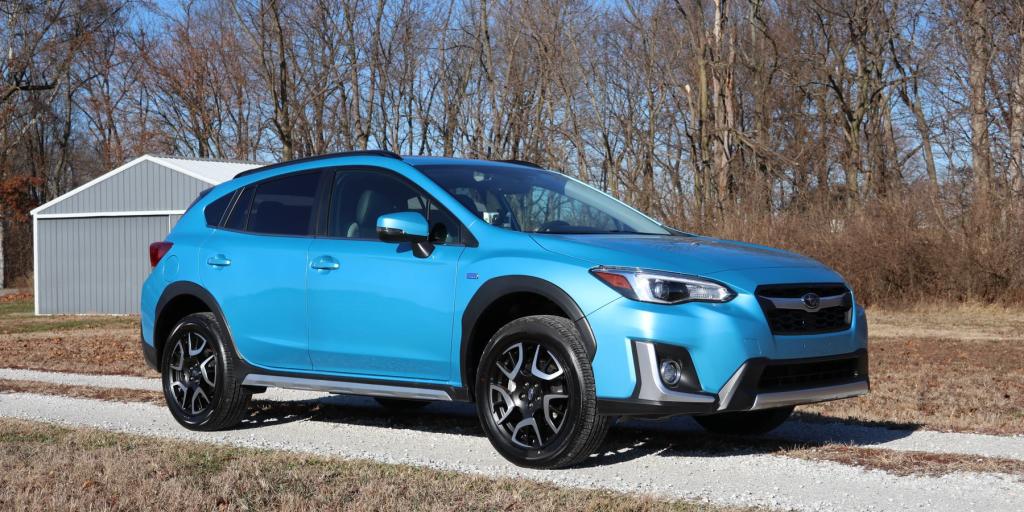 The Subaru Crosstrek might be tiny, but that doesn't mean it's not mighty! Features that help it stand out include standard all-wheel drive and 8.7 inches of ground clearance. Fuel economy ratings are also above average and that's impressive for a vehicle with all-wheel drive as standard. The subcompact SUV gets up to 33 miles per gallon on the highway.
The Crosstrek brings rugged style to any drive and the standard raised roof rails help with that. You can attach a variety of racking accessories, including an extensive line by Thule.
The interior of the Crosstrek is spacious and comfortable with a roomy back seat. There's up to 121.6 cubic feet of interior volume. It's also easy to load and store cargo in your Crosstrek with the 60/40-split flat-folding rear seatbacks and the wide rear gate opening. There's up to 55.3 cubic feet of cargo space offered.
And you can't forget the Crosstrek is designed to last as 97% of Subaru vehicles sold in the last 10 years remain on the road today!
2020 Mazda CX-3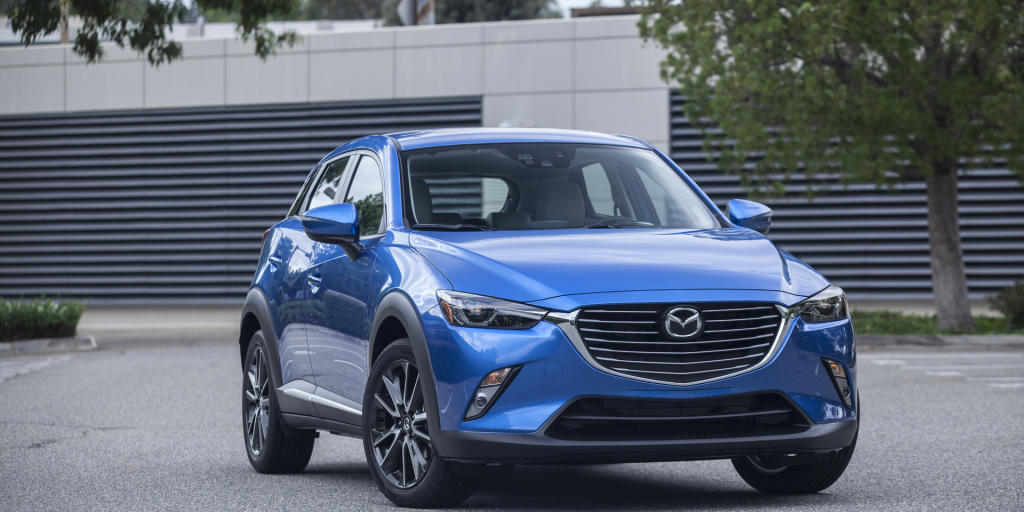 The Mazda CX-3 is a subcompact SUV with a fun-to-drive reputation. It offers engaging handling and solid acceleration. It also gets good fuel economy, so that's excellent! Plus, there are plenty of safety systems backing it up.
The 2020 CX-3 now comes standard with Apple CarPlay and Android Auto. Its cabin remains nicer than others in the class and the infotainment features are easy to use.
While there's plenty to like about the CX-3 and it has been a solid seller for Mazda, its backseat is admittedly a bit more cramped than rivals in the class. It also doesn't offer as much cargo space as some competitors.
You could always take a look at the all-new Mazda CX-30 if you're looking for some more space, which is a little bit larger and categorized as a compact SUV.
2021 Kia Seltos (or 2020 Kia Soul)
While the Kia Soul earned the top spot on U.S. News and World Report's recent list of best subcompact SUVs for your money, we highly encourage people to consider the all-new 2021 Kia Seltos.
It slots between the Soul and the Sportage and so it does fall on the larger end of the subcompact SUV segment. It offers incredible style as it boasts some of the same design magic as the popular Telluride. The red center wheel caps of the Seltos also help give the tiny utility an excellent and unique look!
There's an optional turbocharged engine for a peppier drive and all-wheel drive comes standard on most trims.
Inside, there's a standard rear reclining seat that makes for plenty of legroom. There's also an 8" touchscreen with standard Apple CarPlay and Android Auto. That's larger than many rivals in this segment. Plus, there's a highly impressive amount of cargo space with up to 62.8 cubic feet of it offered!
While the Seltos has an affordable starting price considering all that it offers, its smaller sibling is even more affordable. So, you might want to also consider the Kia Soul!
Useful SUV Links
---
Recommended SUV News & Reviews