After the diesel emissions scandal, Volkswagen decided to win back consumers' trust. One of the ways it hopes to achieve this is by offering a six-year, 72,000-mile powertrain limited warranty on its 2018 Tiguan and 2018 Atlas SUVs.
This warranty offering is generous, especially when you compare it to other manufacturers. To demonstrate, Chevrolet gives its customers a limited powertrain warranty for the first five years of ownership or 60,000 miles, whichever the owner reaches first. Ford and Honda also offer similar powertrain warranties on their SUVs. Volkswagen's newest warranty offering still lags behind brands like Kia, who offer a 10-year, 100,000-mile limited powertrain warranty on its new SUVs.
The focus for Volkswagen is to improve public perception. Extending warranties on two of its newest models is a great way to make this happen. After all, when you shop for SUVs, you want the manufacturer to stand behind the product they made. The more generous the warranty offering is, the more confidence-inspiring it can be on your part.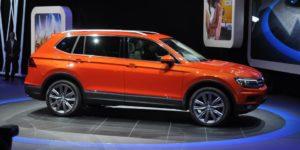 "This warranty further addresses the needs of American buyers," remarked Hinrich Woebcken to CNBC. Woebcken is the chief executive of the Volkswagen Group of America. His words ring true. With the demand for SUVs skyrocketing, it isn't enough to offer a run of the mill warranty. What will be interesting moving forward is if Volkswagen extends this generous warranty to the rest of its product line. That will be the real test to determine if this is the brand's way of trying to recapture trust or a marketing gimmick.
Meanwhile, when you shop for new SUVs, you'll notice many come with different types of warranties. You might ask, 'what do these warranties entail?' Or, 'what should I look for when examining warranty offerings?' We can answer both of these questions.
Warranty Offerings
When you buy a new SUV, you'll receive several different protection packages known as warranties. How this works is if you experience mechanical or body defects during the time the coverage exists, the manufacturer makes the repairs for you. Most manufacturers break their warranties down into different segments.
Limited Powertrain Warranty
This warranty covers the components that power your SUVs such as the engine, transmission, driveshaft, velocity joints, and more. Since these parts should last longer, the manufacturer places coverage on them since if they don't last, it is normally due to manufacturer defect. The coverage terms and distances differ for each manufacturer. For most American brands like Chevrolet and Ford, you receive a powertrain warranty of five years or 60,000 miles. This means if you are a road warrior and put 15,000 miles a year on your Equinox, your warranty will expire in four years after you surpass the 60,000-mile mark. Meanwhile, Kia gives up to 10 years or 100,000 miles, whichever you reach first. Therefore, when considering an SUV, its powertrain warranty can give you more information on the quality of the components powering your vehicle.
It's important to make two distinctions concerning limited powertrain warranties. First, not all parts under your SUV's hood qualify for the warranty. The manufacturer specifies wear-parts that don't receive protection. These parts are: the SUV battery, fluids, drive belts, and more. These parts are your responsibility to replace if they break down. Furthermore, you are responsible for proper care of your SUV. If, when under warranty, you neglect to do the basic maintenance, and a power component breaks down due to negligence, it could void the warranty, meaning you must pay for the service and replacement part(s). Another aspect to be sure to consider is that not all repair shops are alike. Some use manufacturer parts for repairs whereas others use aftermarket parts. If your repair shop uses aftermarket parts, it could void the warranty depending on the terms outlined by your manufacturer. To reduce the likelihood of this occurring, you can take your SUV in for service to the dealership or a shop that uses manufacturer parts.
Bumper-to-Bumper Protection
Manufacturers also offer bumper-to-bumper protection for the first few years of ownership. For most companies, this is for the first three years or 36,000 miles. This works by covering more of your SUV's components such as its audio system, climate control, suspension parts, and other critical areas. Similar to the powertrain warranty, there are limitations with the bumper-to-bumper policy. One limitation is it won't cover wear parts like your SUV's seating surfaces, tires, and glass. Therefore, it isn't actually bumper-to-bumper protection since it doesn't cover everything between the front and rear bumper. It's important to make that distinction ahead of time so you don't run into any surprises if your vehicle's windshield cracks or the family dog makes your SUV's seats its new chew toy.
Anti-Perforation Warranty
This warranty covers repairs needed to your SUV's exterior body caused by corrosion from poor craftsmanship and/or rust creating a hole from the interior to the exterior of the body. Of course, like other warranties, this only applies to normal wear and tear.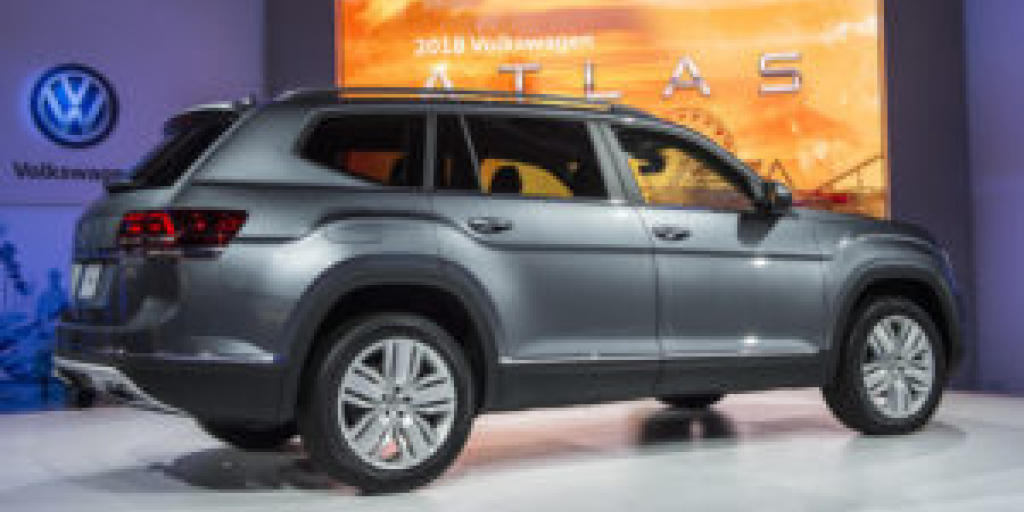 Other Perks
Many manufacturers entice prospective buyers by adding several different benefits along with a basic warranty offering. To demonstrate, Kia gives new SUV buyers a five-year, 60,000-mile roadside assistance plan. The feature is great in that if your SUV's battery dies, you run out of gas, one of your tires goes flat or you encounter other mechanical issues, you have access to help whenever you need it. Kia also offers trip interruption coverage: if your SUV breaks down more than 150 miles from your home and the nearest dealer can't make the repairs in a 24-hour window, you receive up to $100 per day to cover meals, rental car fees, or lodging expenses.
Meanwhile, Chevrolet offers you a chance to sample subscription based services through OnStar. With this, you can receive turn-by-turn navigation, access assistance with a push of a button or view your SUV's diagnostics to ensure everything is running well.
By studying the added perks offered alongside the warranties and carefully considering your priorities, you can find the manufacturers who offer you the most comprehensive protection.
Useful SUV Links
---
Recommended SUV News & Reviews