This a list for people who hate lists. Rather than posting a picture of the latest SUVs and writing 100 generic words you already knew underneath, we'll offer some examples of older SUVs that still provide excellent value. The following are ten interesting SUVs you can find for under ten grand and why you may or may not want to buy them.
Our Tough Pick: Fourth Gen 4Runner (2002-2009)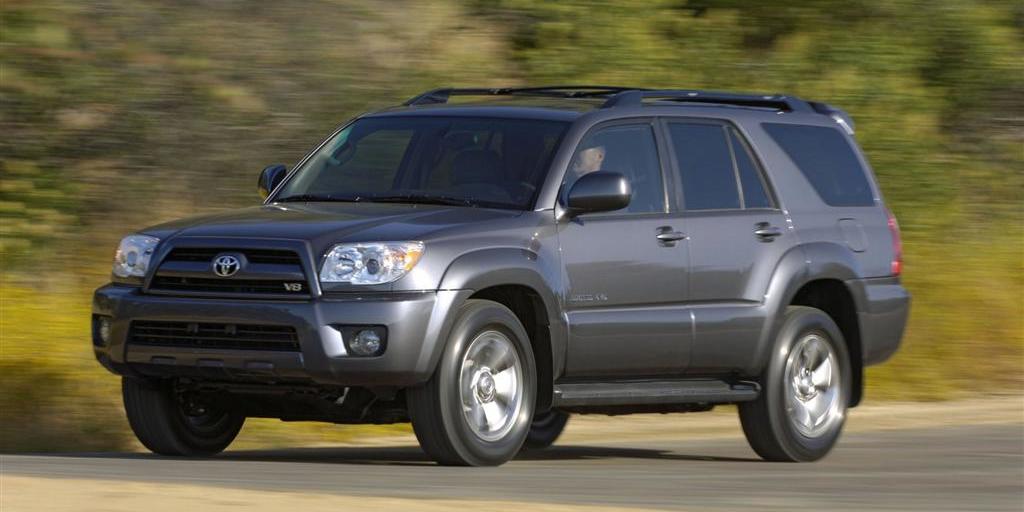 A Toyota 4Runner is perhaps one of the more pragmatic SUV purchase you can make. It's virtually indestructible due to it's simple, pickup-based body-on-frame design and solid rear axle. These SUVs have a reputation for outlasting the average vehicle by well over a hundred thousand miles. High ground clearance and standard heavy-duty suspension make it one of the most capable SUVs off the road, as well. The trade-off is a ride quality many owners describe as "bouncy," with lots of body motion when making speed or direction changes. These SUVs are powered by either a 4 Liter V6 or a 4.7 Liter V8(discontinued for 5th gen), coupled with an Aisin A7xx series 5-speed automatic transmission. Neither are particularly quick but they get the job done. The exterior has aged well and will continue to look good for years to come, an artifact of a bygone era of rugged SUVs. It might not be the best option for a family hauler but makes a great SUV for a first-time buyer or those looking to make a sound financial decision. The bulk of this generation's depreciation is past and we suspect you'll only lose a few thousand dollars in resale value after a few years of ownership. Consider this example, a 2003 4Runner with 120k on the clock. She's barely broken in and selling for well under $10,000. You can find models like this with nearly twice the miles selling for more. This leads us to believe it's a great deal. You can buy one and drive it for 50,000 miles or so, then sell it for close to what you paid. Try doing that with a Range Rover!
Our Irrational Pick: Third Generation Range Rover (2002-2012)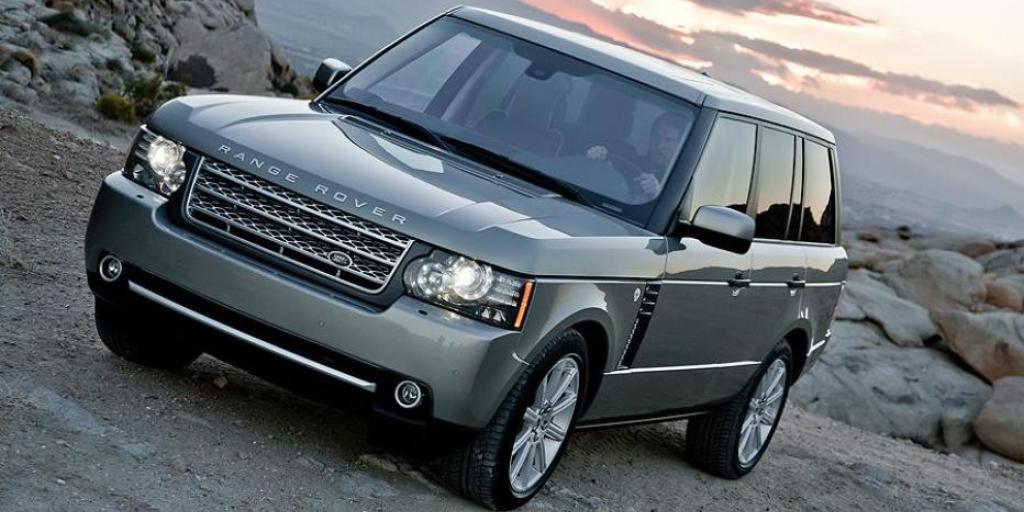 Speaking of Range Rovers, we found this gem, a 2006 Range Rover HSE with over a decade worth of errands under its belt. It's now priced less than ten percent of what it cost brand new. It's got that powerful 4.4 Liter V8, some of the most comfortable seats around, buttery smooth air suspension, and useful technology like navigation and a rearview backup camera. We wouldn't recommend buying this as your only vehicle due to the poor reliability reputation. The air suspension is particularly prone to costly repairs. No one buys Range Rovers for their reliability. They're high-maintenance machines that provide an otherworldly driving experience to match. Few other SUVs measure up to this thing's road presence. So if you want an awesome road trip SUV or spare family car, this thing is a whole lot cooler than a Camry.
Our Sensible Pick: Second Generation Lexus RX (2003-2008)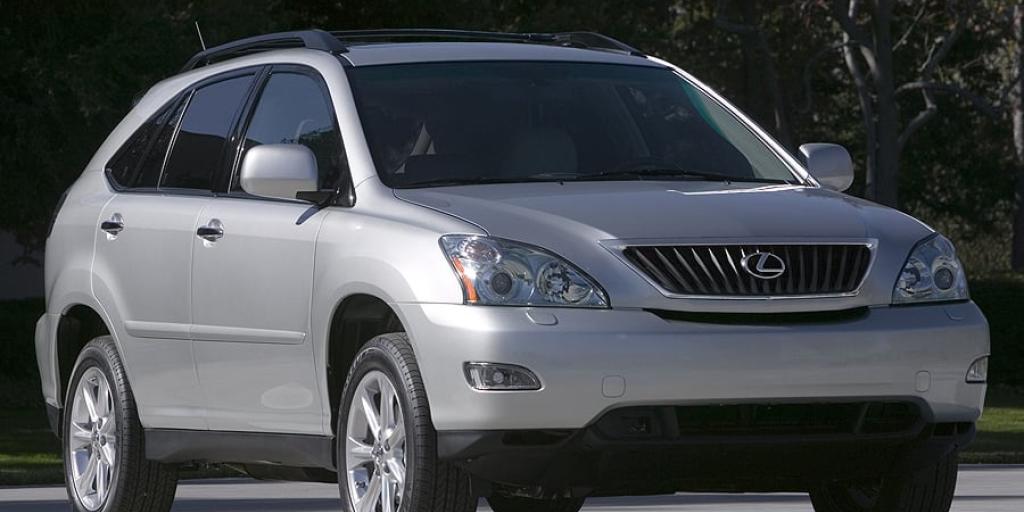 if you're looking for a luxury SUV that delivers the hassle-free ownership experience and dependability you'd expect from a Camry, the Lexus RX should make your short list. It is the first SUV built on a car-based platform. It's blend of comfort, driveability, and quality propelled the RX to the top of luxury SUV sales charts, where it remains to this day. Millions of these things are on the road. The Second generation increased the dimensions slightly but revised bodywork actually lowered the overall drag coefficient. It's got LED taillamps, Walnut wood trim, and a power tilt and telescoping wheel, features you wouldn't expect in a decade old SUV. Also noteworthy is the optional pre-collision warning system. It was the first SUV to offer one. In addition to being secure, occupants will still find this cabin quite comfortable. Ample head and legroom allow passengers to relax. It's not the most dynamic SUV in a straight line but its unibody construction affords handling beyond any of its contemporaries. We found a 2006 Lexus RX 330 at our desired price in minutes using our site, you can too! If you want a budget priced luxury SUV that actually makes sense financially, you could do a lot worse than the Lexus RX.
Our Family Pick: First Generation XC90 (2002-2014)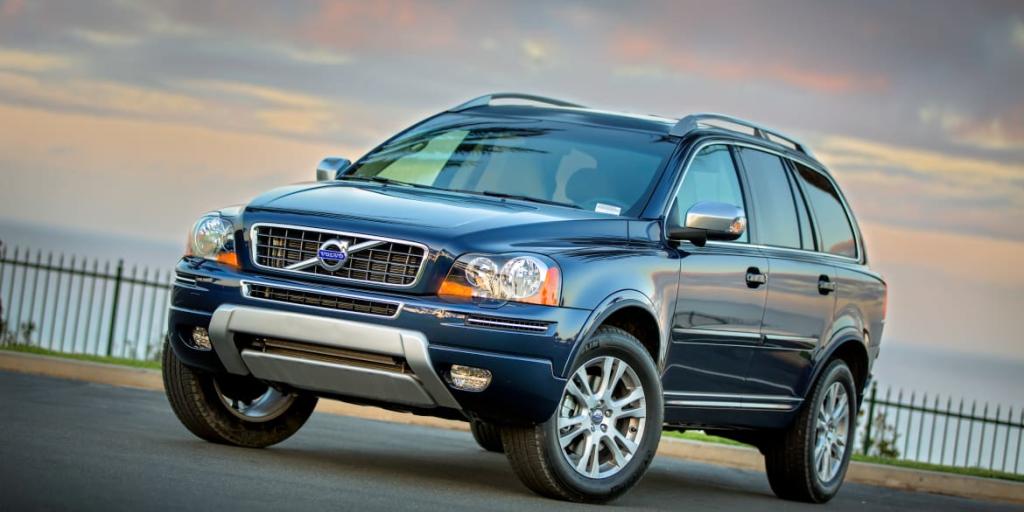 The Volvo XC90 is one of the best values on the used market. It's a safe and comfortable SUV with well-thought-out design features and an upscale finish. It's reasonably reliable as it won't cost as much as German rivals to maintain and make repairs but not as good as Acura or Lexus alternatives. The svelte Swede packs enough grunt to placate sensible driving needs and the 3.2 Liter Inline 6 cylinder is the model to buy. The GM transmission paired with the V8 has a voluminous list of complaints about premature failures. This could cost several thousand dollars to repair and, as a result, buying a used V8 model should probably be avoided unless you plan to purchase an extended warranty. Still, this SUV offers a comfortable ride with capable handling and plenty of child-centric design features that contribute to the XC90's status as a great family SUV. We suggest you pick up a 07 or newer model, similar to this example we found on our site.
Our Cold Weather Capable Choice: Third Gen Subaru Forester (2009-2013)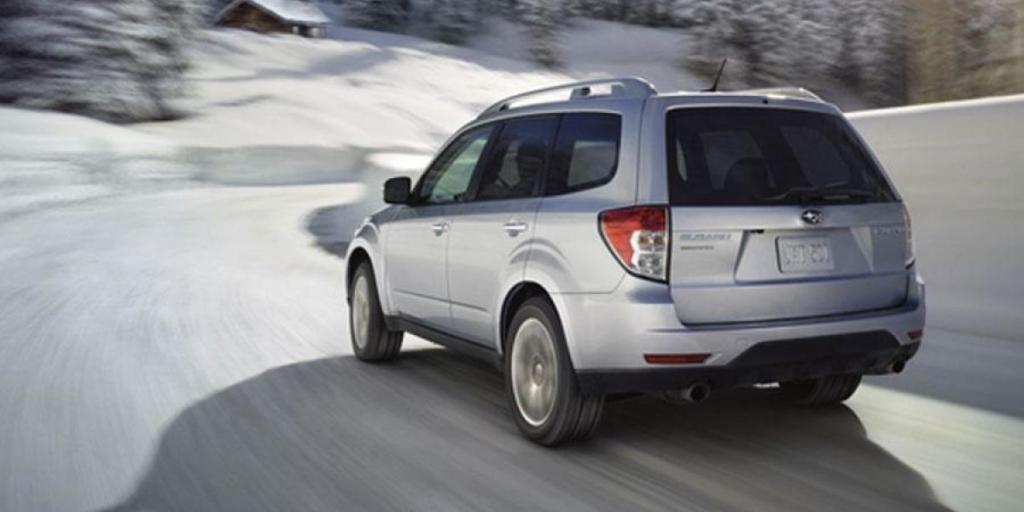 Want a capable little SUV that prioritizes substance over style and can handle anything nature throws at it? You'd be hard-pressed to find a better SUV than current and previous generation Subaru Foresters. They have a reputation for being some of the longest lasting vehicles on the road, with a longer than average length of ownership. The most serious common problem is head gasket failure due to cooling system failure. It's important to change the water pump, radiator, timing belt, and thermostat at 100k-120k miles to prevent having to replace the head gasket, which could cost well over a thousand dollars. We found a 2009 Forester with 113k miles and harder-to-find manual transmission that delivers a more engaging driver experience. With a world-class all-wheel-drive system and impressive independent double-wishbone suspension, it's also one of the most capable SUVs off-road and in the snow. We'd highly recommend this SUV to those who live in the mountains or regularly drive on slick surfaces.
Our Financially Prudent Pick: 2nd Gen Acura MDX (2007-2013)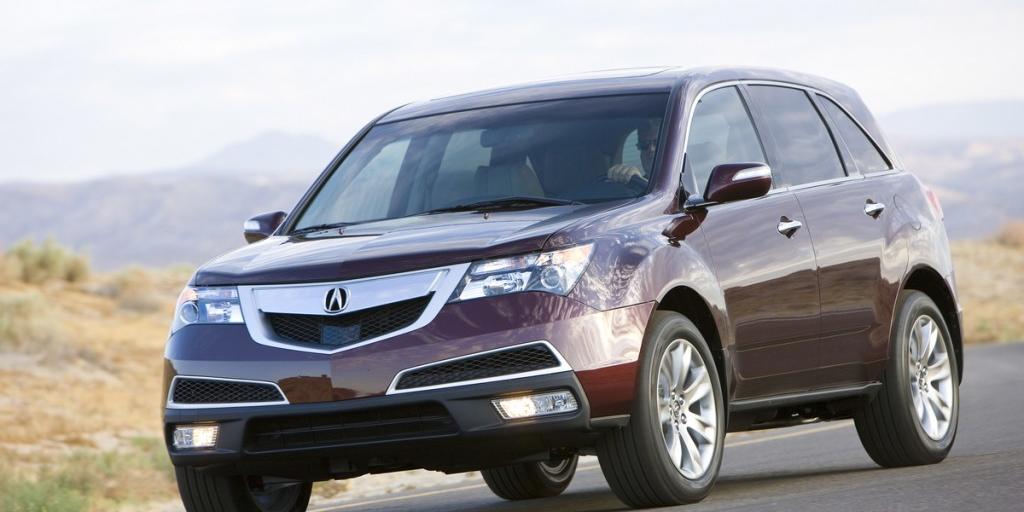 The Acura MDX is the best selling three-row luxury crossover for good reason. It's capable, safe, reliable, and delivers a superior level of performance for the price. The Second Generation is one of the best models to buy as it is much improved over the first generation. It's over half a second quicker to sixty than the previous generation and received suspension upgrades developed during extensive Nurburgring testing. This Acura MDX comes loaded with the SH-AWD and Technology Package that includes an integrated navigation, backup camera, a remote power liftgate, and a 410-watt premium audio system. At just over 130k miles, it has plenty of life left and represents a great value. Kelley Blue Book awards this SUV the best residual value of any luxury SUV, so you don't have to worry about losing a lot of money after a few years of ownership.
Our Fun to Drive Favorite: First Gen Infiniti FX (2003-2008)
Looking for a luxury SUV that delivers satisfying performance as well as an upscale interior and exterior design? You should check out the FX models made from 2003 to 2008. It was one of the first SUVs to prioritize a dynamic driving experience. It features stiff, coilover standard suspension that delivers exceptional handling characteristics, albeit a firm ride. The V6 in the FX35 is the very same powerplant found in the Nissan 350z sports car and has one of the best sounding stock exhausts around. It's a fun SUV to drive but the main drawback is poor fuel economy for the class, often performing below the EPA expectation. The hatchback design compromises rearward visibility, so we'd recommend models equipped with a rearview camera. Even this 2006 FX35 Base still looks every bit the modern luxury SUV and includes a rearview backup camera, leather seating surfaces with heated front seats, and integrated navigation. The Bi-Xenon headlamps and LED taillamps demonstrate how ahead of the times this SUV is, with many competitors taking years to catch up. This SUV also has a strong safety and reliability reputation, making it an attractive buy in the used market.
Our Best Balanced Pick: First Gen Mazda CX-9 (2006-2015)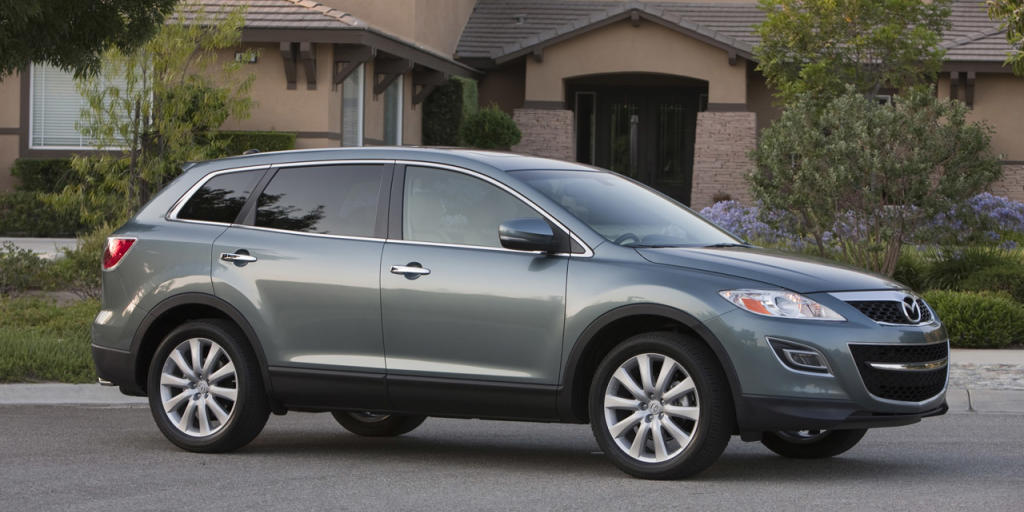 While most are aware of the second generation CX-9 that has received all kinds of awards lately for providing legitimate luxury refinement at a bargain price, few are aware that the first generation also provides excellent value. I recently had the pleasure of riding in a 2007 model with the Grand Touring package with some friends when wUberok an uber. I was surprised by the smooth ride and supple leather seating. I was astonished when I looked at the odometer to see the owner had clocked over 260,000 miles. This SUV was still in great shape. I asked the owner how the ownership experience has been, he said the entire life of the SUV has been trouble-free. He'd only replaced consumables: brakes, tires, and fluids. While it's just one account, it's a rather impressive one. That means a 2009 CX-9 Grand Touring, like this one, should provide several more years of issue-free daily driving without losing a whole lot more value. Of all the SUVs on this last, this may be the best all-arounder for it's competent performance, solid reliability, excellent safety, and features per dollar.
Our Pragmatic Pick: First Gen Honda Pilot (2003-2008)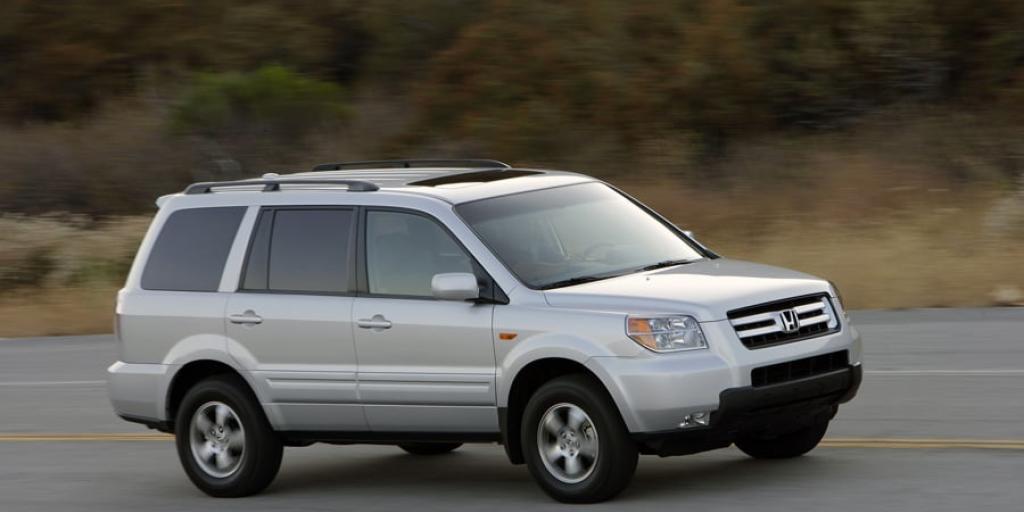 One of the few midsize SUVs that can accommodate eight passengers, the Pilot has always been a top choice for pragmatic families. It's consistently rated as one of the top SUVs year in and year out. The first generation was the smallest and, therefore, best handling. It boasted the highest overall quality, dependability, and reliability score from JD Power in the last few years of the first generation. This super clean 2008 Honda Pilot EX-L is an excellent buy with fewer than 90,000 miles and a nice leather interior with some luxury touches like a rear seat entertainment system and a moonroof. It's a really well-balanced SUV with a strong V6, tons of safety features, and one of the lowest costs of ownership of all SUVs. It's everything you need and nothing you don't, so buy one of these while you can still find low mileage examples.


Our Top Tower: Fourth Gen Ford Explorer (2006-2010)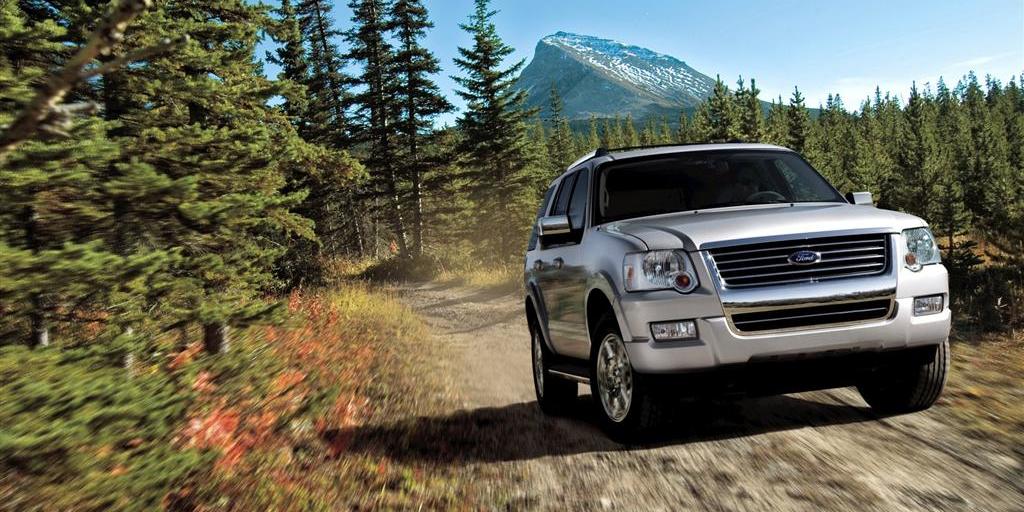 The Ford Explorer has been a successful SUV for several decades. The fifth generation is a totally different car-based SUV that delivers better driving dynamics but is, in some respects, less capable than its truck-based predecessors. We really like the fourth generation for this reason. It's still a truck-based SUV with more interior room and impressive towing capability. This generation received standard stability control, previous iterations didn't and were criticized for being prone to rolling over. The fourth generation was manufactured with either a 4.0 Liter V6 or a Mustang-based V8. Either is capable of moving this SUV around with some zest, though it's not as easy to drive as car-based counterparts. This 2007 Ford Explorer Eddie Bauer is in good shape and still looks great with two-tone paint, complemented by black trim pieces and black wheels. There are three rows of leather-trimmed seating and nice touches, like wood trimmed dash pieces and leather trimmed door panels. This generation had one of the best reliability reputations as well, with the V6 models lasting not quite as long as the V8 models. The V6 has a timing chain that, if not replaced, could lead to costly engine repair or total loss. Be sure this has been replaced if considering a 4.0 Liter with high miles. Otherwise, you can't really go wrong with this capable SUV for less than ten grand.
We hope you enjoyed this list, what are some of your favorite SUVs for less than ten thousand dollars? Let us know in the comments below!
Useful SUV Links
---
Recommended SUV News & Reviews