SUVs have come a very long way from what they once were – massive, gas-guzzling behemoths that barely fit in a lane. Today, they come in an incredibly wide range of sizes, capabilities and price points, from compact SUVs little larger than the average passenger car to full-size SUVs with seating for eight people and all their assorted gear. If you're in the market for a new sport utility vehicle, finding the right model can be more than confusing just because of the number of options. Below, we've listed five of the most recommended SUVs for 2016 and what you should know about each.
Compact SUVs – The 2016 Honda CR-V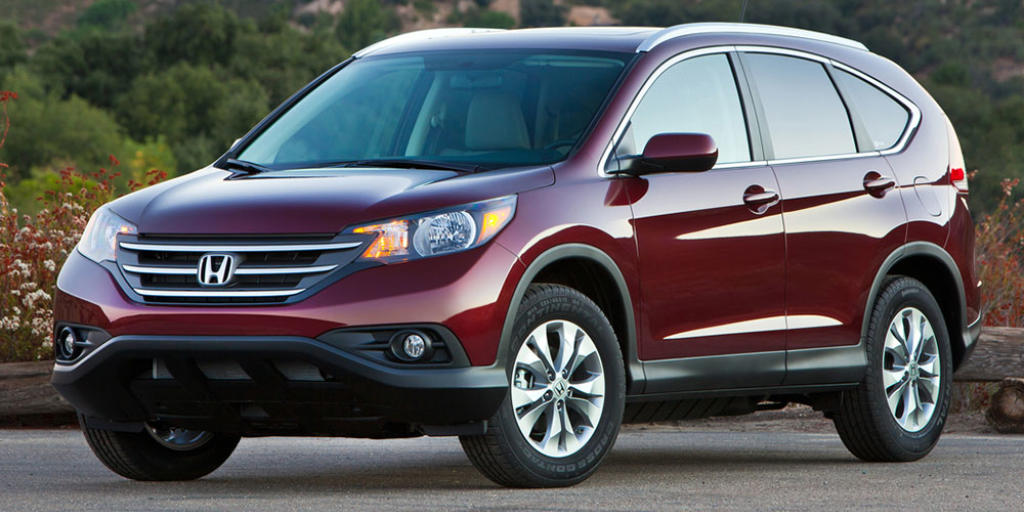 When it comes to reliability and value holding capabilities, few automakers can approach Honda (with the obvious exception of Toyota). The 2016 Honda CR-V is a compact crossover SUV that offers a decent amount of seating, good fuel economy and more. One of the high points for the CR-V is its fuel economy. It's estimated to see 26 mpg in town and 33 mpg on the highway, making this a pretty wallet-friendly choice. However, it also offers a decent amount of power from its 4-cylinder engine, as well as more than ample cargo space to carry almost anything you might need. It also includes a host of standard equipment, such as a rearview camera, standard Bluetooth connectivity and a USB port for connecting your electronics. If you're not a fan of the CR-V, check out the Mazda CX-5 or the Ford Escape, both of which give Honda a run for their money.
Midsize SUVs – The Ford Edge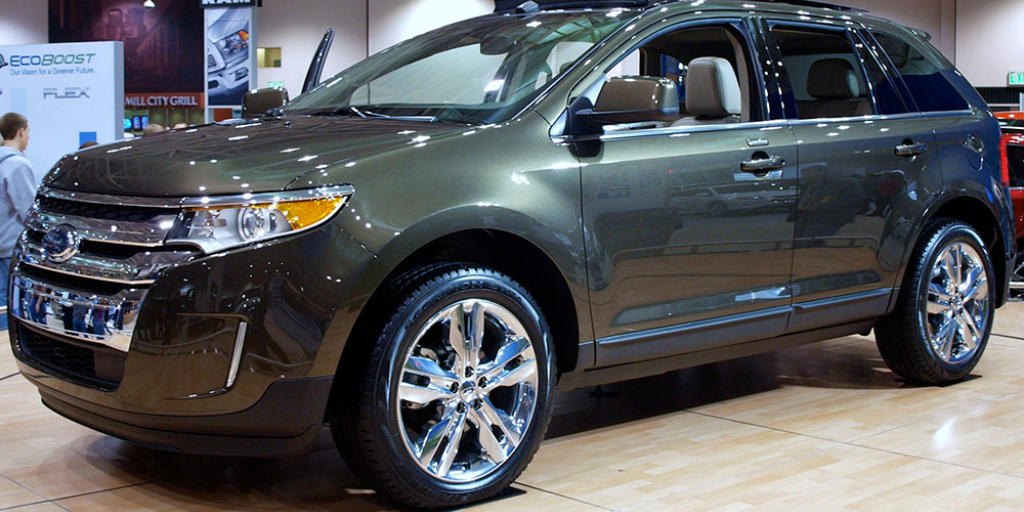 Ford has quite a few SUVs in its lineup, and the Edge is one of the most versatile. Larger than the Escape, the Edge offers plenty of seating and decent fuel economy, in an attractive package. Maximum cargo capacity here is almost 74 cubic feet, and it offers seating for five people. It's also one of the quieter SUVs on the market, providing you with an almost secluded experience. Fuel economy for the Edge is 20 mpg in town and 24 mpg on the highway, which is actually quite good for a mid-sized SUV. For drivers who want a bit of variety, there are three engine options, as well, including the base turbocharged 4-cylinder, a V6 engine, and a turbocharged V6 engine (only available with the Edge Sport variant). If you're not a fan of Ford, then you might consider the Jeep Grand Cherokee or the Kia Sorrento, both of which are highly-rated midsized SUVs.
Larger Midsize SUVs – The Honda Pilot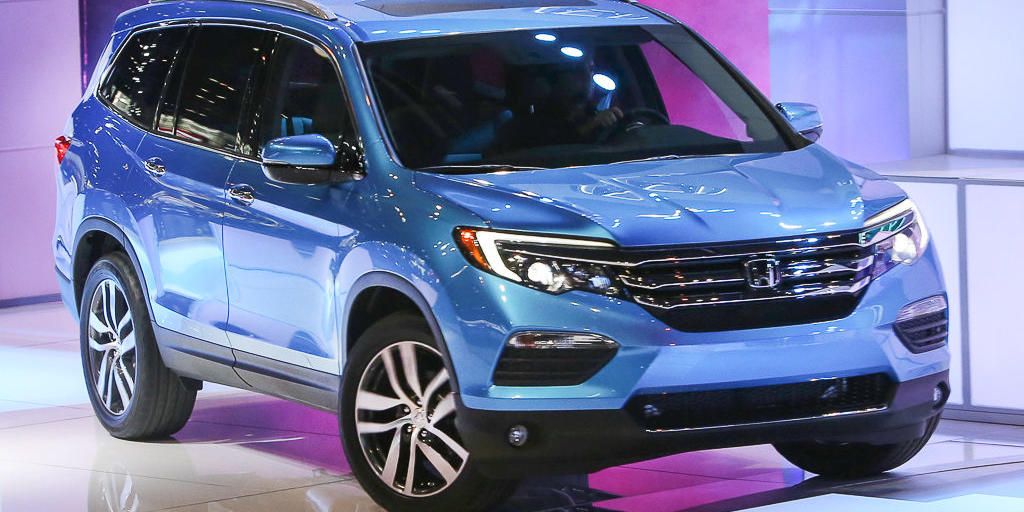 Once upon a time, the SUV segment was neatly divided into a handful of specific categories. Today, that's not the case. You'll find a ton of variation in the segments, which is why the "larger midsize" category is included here. These are larger than options like the Edge, but smaller than models like the Expedition. Taking top honors in this segment is the 2016 Honda Pilot. It's technically a mid-sized SUV, but offers seating for up to eight people. It also delivers almost 84 cubic feet of cargo space. Fuel economy is actually pretty good for a vehicle of this size, coming in at 19 mpg in town and 27 mpg on the highway. It's only available with a V6 engine, but that puts out more than enough power to get the SUV through traffic, or even off road. The base transmission is a 6-speed affair, but opting for a higher-end trim gives you a nine-speed transmission for ultra-smooth shifting. Like the CR-V, the Pilot comes with plenty of perks, including a rearview camera, a USB port, Bluetooth connectivity and a 10-speaker audio system to name just a few. If the Pilot doesn't fit your needs, consider the Nissan Murano, Toyota Highlander, or Ford Explorer Sport as alternatives.
Full-Size SUVs – The 2016 GMC Yukon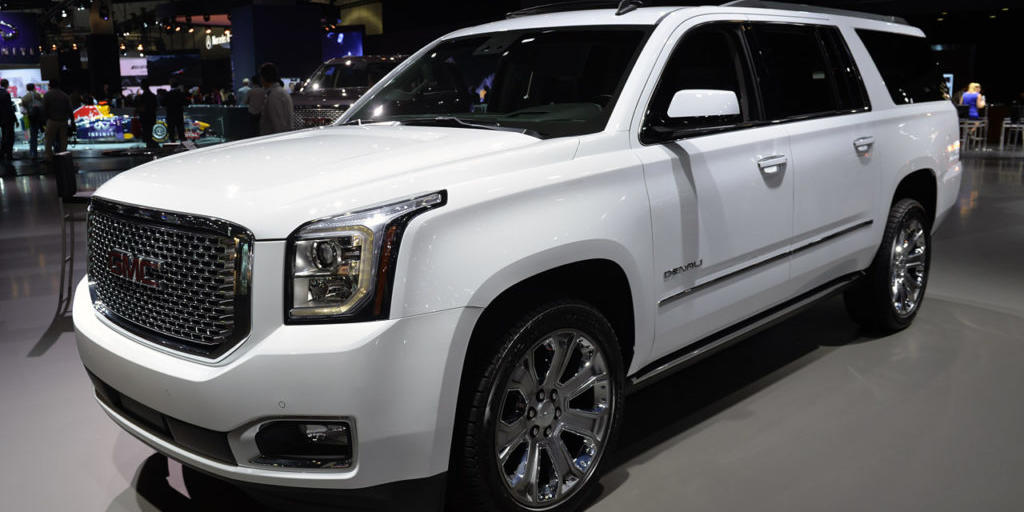 Once the only type of SUV on the market, full-size models waned in popularity before surging back to the forefront when fuel costs started dropping (and fuel economy improved for the segment). While there are a host of different options here, one of the best is the 2016 GMC Yukon. The newly redesigned Yukon features larger headlights and a larger grille, as well as cleaner lines and other perks. The Yukon comes with several different engine choices, including a base V8 and upgraded V8 engines with different trim models. The base transmission is a six-speed setup, and the Yukon manages to deliver 16 mpg in the city and 23 mpg on the highway. While those numbers aren't outstanding, they're a pretty good representation of what you'll find for the segment as a whole. It also seats up to nine passengers and comes with quite a bit of standard equipment. This includes parking sensors, HD radio, Bose audio and a triple-zone HVAC system to name just a few. If you'd prefer an alternative to GMC, then consider the Buick Enclave or the Chevrolet Tahoe.
Off-Road SUVs – The 2016 Land Rover LR4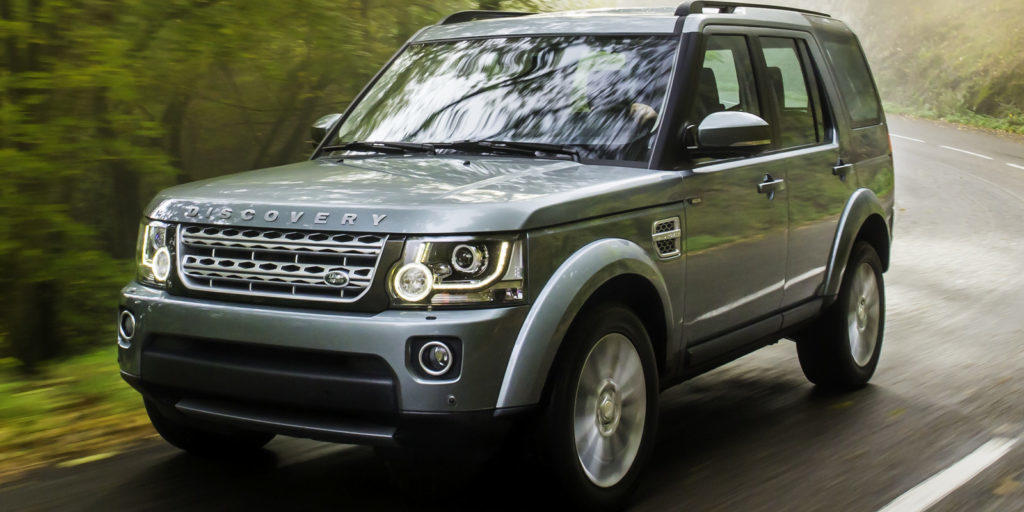 Once, any SUV could be considered "off-road capable". That's not true today. While most offer higher ground clearance, not all of them are suited to life off the pavement. So, if you need to get to less accessible areas, you'll want an SUV designed to do that. The 2016 Land Rover LR4 fits the bill very well. While the LR4 only offers 16 mpg combined (highway and city), it makes up for that in many key areas. For instance, it offers over 90 cubic feet of cargo space and provides seating for up to seven people. It's also natively four-wheel drive and is one of the most capable SUVs on the market, particularly if you need to get off the pavement. Saying that, you'll find plenty of modern features onboard for comfort and convenience. If Land Rover isn't your ideal option, then consider the Toyota Land Cruiser, or the Jeep Grand Cherokee (which is quite capable, although it doesn't offer the same cargo or passenger capacity).
Useful SUV Links
---
Recommended SUV News & Reviews