Compact SUVs are perfect for many because they deliver the style and driving experience of owning a sportier car with ample interior space. In addition, due to their smaller sizes, they generate good fuel efficiency which translates to less money spent during cost of ownership.
If you plan on growing your family in the near future, travel and transport bulkier items or just enjoy the feel of a smaller SUV then this is an excellent segment to consider. Here is a closer look at five of the models worthy of a closer examination.
#5 - 2016 Subaru Crosstrek AWD 2.0i PZEV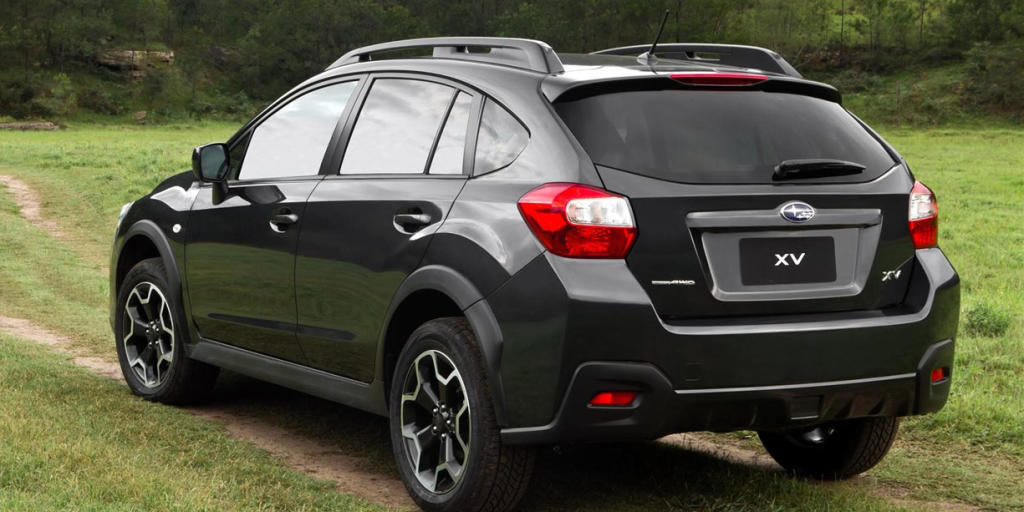 Subaru has built a great reputation as one of the safest car brands available. Its Crosstrek AWD model is the perfect representation of this as it earned a five-star overall safety rating from the National Highway Traffic Safety Administration and a Top Safety Pick + honor from the IIHS.
Exceptional safety performance aside, this versatile SUV is affordable with a starting price of $21,595. This affordability extends to performance as well where the Crosstrek earns a combined 27 miles per gallon.
Combine these items with the fact Subaru earned the Most Trusted Brand Honor from Kelley Blue Book, and it's easy to see why the 2016 Crosstrek is a smart choice.
#4 - 2016 Honda CR-V LX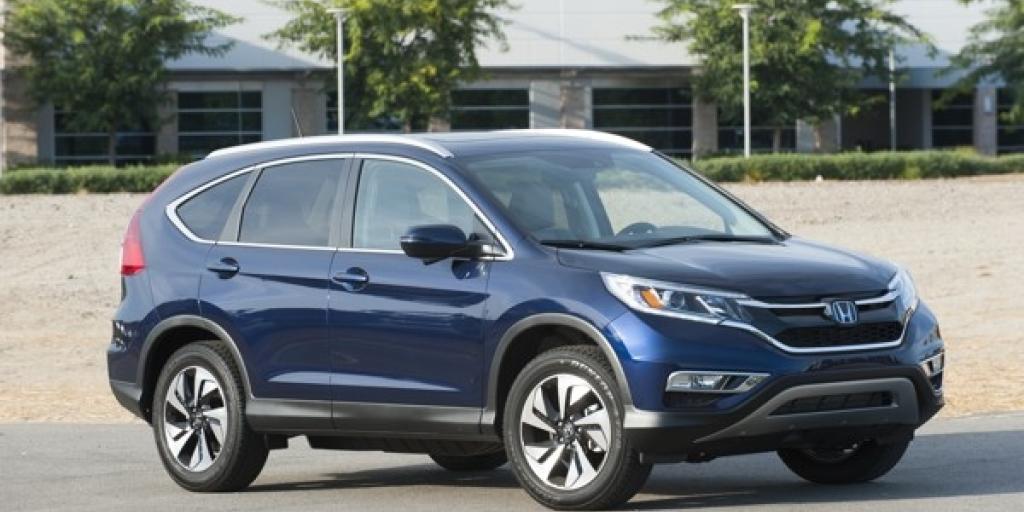 This elegantly designed model from Honda delivers a dizzying array of enticing options. First, it's versatile in that it possess foldable rear seats, creating up to 70.9 cubic feet of cargo room. This is more than the 59.00 cubic feet of cargo room average set by other models in its class.
The 2016 Honda CR-V LX also delivers heart-racing performance while keeping fuel costs low. Equipped with its direct injection engine, it generates up to 185-horsepower, providing you with exhilarating acceleration and enough power to tackle the most challenging roads with ease. Moreover with the available two-wheel-drive and all-wheel-drive drivetrains, you have the versatility to go off-roading any time you desire.
Safety is another area where the 2016 Honda CR-V LX does well in. It earned a five-star overall safety rating from the NHTSA and the IIHS Top Safety Pick + distinction. All these factors combine to show this SUV is one of the most versatile and wiser choices available for compact SUVs.
#3 - 2016 Hyundai Tucson SE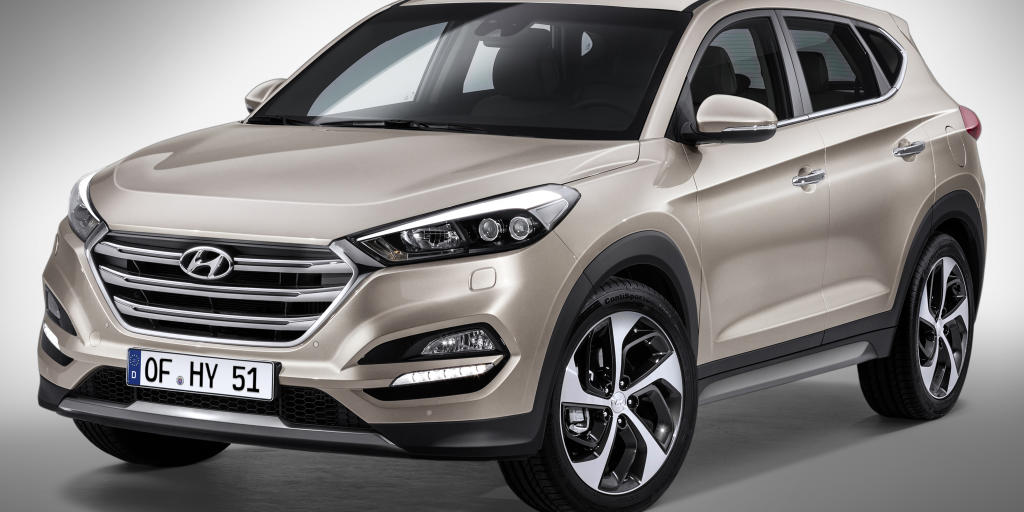 Hyundai created an attention-grabbing design with its smallest SUV offering. Inspired by European styling, the 2016 Hyundai Tucson SE features sculpted lines, a standard rear spoiler and a hexagonal-shaped grill adding to its visual prestige.
With the SE being the most affordable trim in the Tucson line, buyers will receive an excellent deal. Not only is the Tucson's starting price of $22,700 more affordable than many comparable models, it delivers better performance and interior functionality.
The 2016 Hyundai Tucson SE earns a combined 27 miles per gallon and has a payload capacity of 1,261 pounds, both of which are better than its class averages. It also possesses 31 cubic feet of trunk space, giving it more room for you to store your items than the 2016 Kia Sportage LX does. Overall, the 2016 Hyundai Tucson SE offers you aggressive styling, capable performance and a spacious interior for less cost than many of its competitors.
#2 - 2016 Chevy Trax LS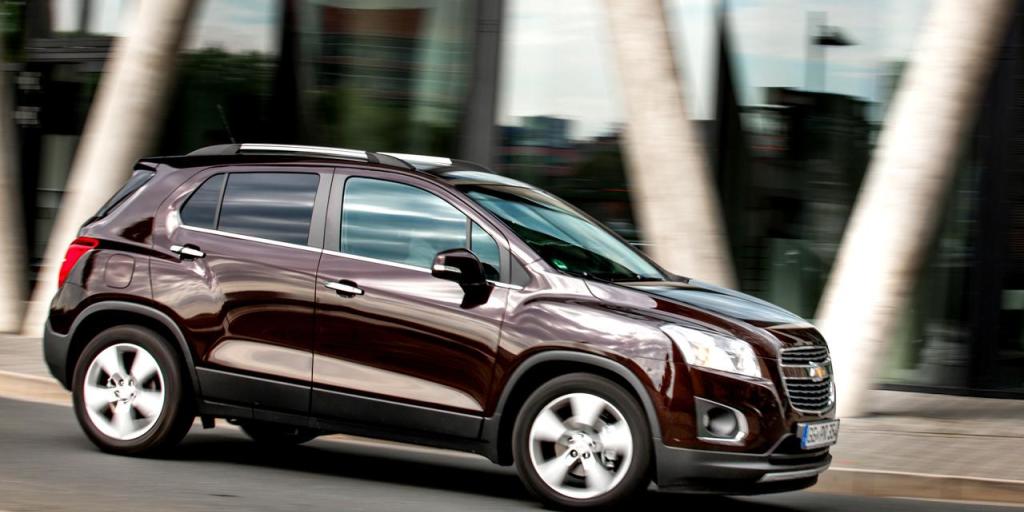 The 2016 Chevy Trax LS is a good entry point for someone who wants to drive a stylish and affordable SUV. Its starting price of $20,300 makes it among the most affordable models in its segment. Adding to its cost effectiveness is its 30 combined mpg fuel economy, representing future savings in gas costs.
The Trax LS is also perfect if you want the latest technological offerings. This model comes with the Chevrolet MyLink with seven-inch touch screen, where you can sync your phone wirelessly to enjoy your music or conduct calls. Included in its tech offerings is built-in Wi-Fi, giving you a hotspot to connect your devices on the go.
The 2016 Chevy Trax LS is perfect if you want a tech-savvy SUV that's easy on the eyes and won't break the bank.
#1 - 2016 Jeep Wrangler 4x4 Sport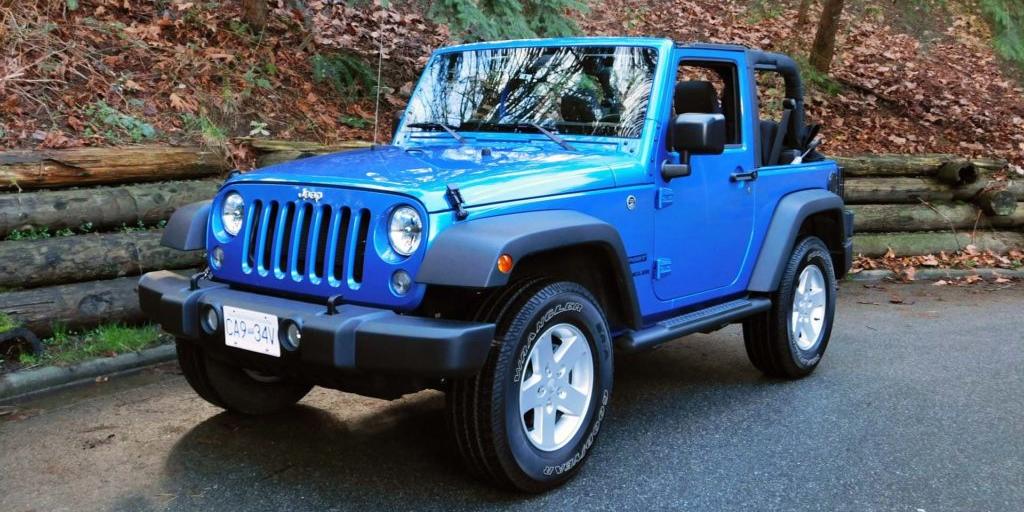 Jeep is legendary for its performance capabilities. The 2016 Jeep Wrangler 4x4 Sport is no different in this regard. Equipped with the 3.6L Pentastar V6 engine, it delivers a best-in-class 285-horsepower output. It also achieves a staggering torque of 260 lb-ft.
As part of its awesome performance capabilities, it receives the best-in-class in ground clearance—with 10 inches—and approach—with 42.2-degree. This allows the Wrangler Sport to traverse over varied terrains with ease. It also can tow up to 2,000 pounds, making it the perfect vehicle for any task.
Since Jeep is known more for its performance, it shouldn't be surprising to find it lacks in other areas. To illustrate, its combined fuel economy of 19 mpg and its 12.80 cubic feet of trunk space are far bellow the averages set for others in its class. At the same time, it makes up for these deficiencies in its power and performance capabilities. Depending on your needs, this model could be the perfect fit.
These five models encompass the range of what a compact SUV can achieve. With this segment, you'll receive exceptional affordability-often the base models in this class are less expensive than mid-to larger sized sedans. You'll also discover these models—the 2016 Jeep Wrangler 4x4 Sport aside—to deliver exceptional fuel efficiency and peace of mind with their great safety performances.
Overall, compact SUVs have much to offer the right buyer. If you are thinking of buying an SUV for the first time, need more interior space for family, business or personal reasons, or are just curious what it would be like to get behind the wheel of one, these models represent the best of what this class has to offer.
Useful SUV Links
---
Recommended SUV News & Reviews