Space matters when selecting your next vehicle. Not only do you want to have enough leg and headroom to remain comfortable on your trips, you want a vehicle that has the space to handle all your gear. It's for this reason why you might be considering an SUV.
SUVs offer some of the most versatile interiors as it pertains to space. In addition to having roomy areas for passengers, most manufacturers design their SUV to have foldable rear seating, which can create more cargo space for larger items.
To help you find the best model for you, the first step is to determine how much space you need. Here are some tips to assist you with this.
Account for Needs
An effective way to determine the best SUV for you is to picture what it's regular use entails. To illustrate, do you plan to use the vehicle for your family's camping trips? If so, then you'll want an SUV with a generous cargo space to account for all your gear. Meanwhile, if your main purpose of getting an SUV is for the higher seating profile, then storage won't be as much of a concern. With these factors in mind, think of the things you want from your SUV, then shop based on your primary needs.
Passenger vs. Cargo Room
Another consideration you should weigh is where you need the most space. In some instances, you might not require much cargo room, but you'll need the passenger room to account for your growing family or taller passengers. If this is the case, finding a roomy SUV based on head and legroom is going to be more important than finding one with a spacious trunk because you prefer to have that room for passengers.
At the same time, you want to account for functionality. If you transport many passengers, then having more cargo space results in less clutter in the passenger rows. This makes it easier for people to enter and leave your SUV. Moreover, it creates more room for passengers to stretch out during longer trips as well.
For this reason, often you will choose the SUVs with the most cargo space to offer the same generosity concerning passenger room as well. To help you find the roomiest SUVs, U.S. News & World Report compiled its "Roomiest 2017 SUVS for the Money," list. The publication analyzed two metrics when making this list: the SUV's base price and its cargo capacity.
Roomiest SUVs of 2017
Here is a look at the 10 SUVs that made this list. Included on each are their main selling points such as affordability, known reliability, and interior space. 
2017 Chevrolet Traverse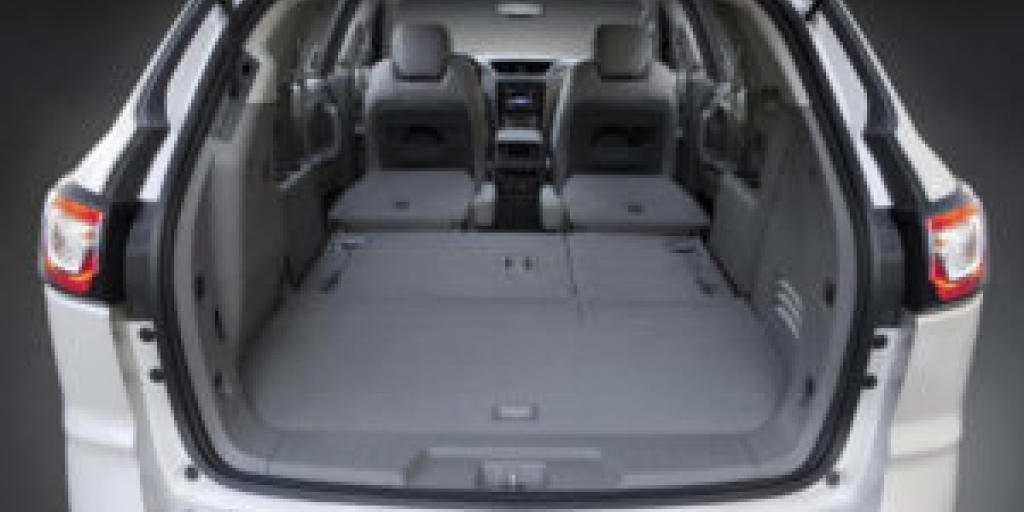 With a starting price of $28,700, the Chevrolet Traverse is far from the least expensive model in its segment. However, when compared to the $35,948-average set by its counterparts, the Traverse offers tremendous value. Furthermore, with its maximum cargo capacity of 116.3 cubic feet, it holds a 10 percent advantage in space over its competitors.
2017 Buick Enclave
The Buick Enclave possess a luxurious vibe and price with an MSRP of $39,065. Still, there's no denying its generously-sized interior, where it offers you 115.2 cubic feet of cargo space.
2017 Dodge Durango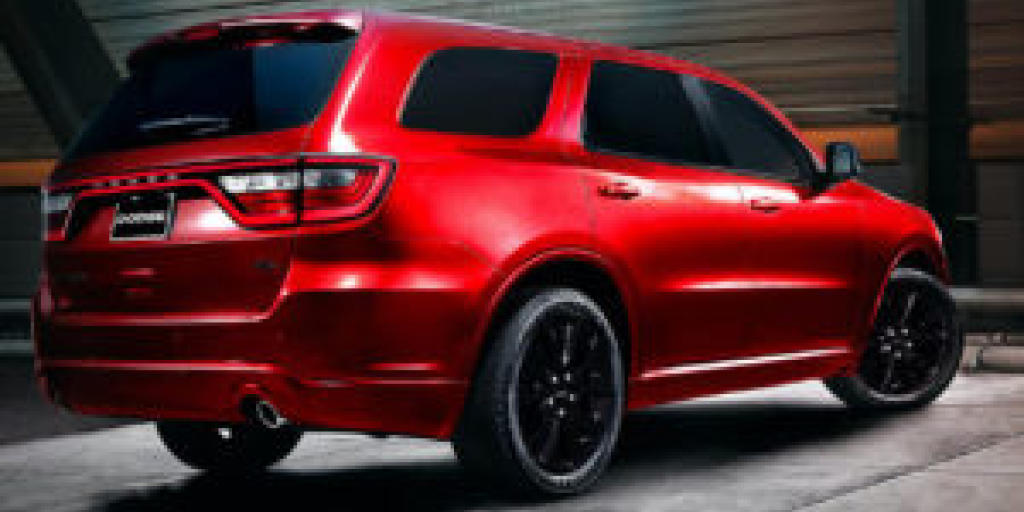 The Dodge Durango is a tremendous value in that you receive a spacious interior with 84.5 cubic feet of cargo space, and great performance and technological features all for a price under $30,000.
2017 Ford Flex
The Flex possesses a wagon appearance with an SUV's interior. Step inside to discover its versatile interior with fold flat second-row seating. This opens up 83.2 cubic feet of cargo room, making the Flex a great option for families and mobile businesses alike.
2017 Ford Expedition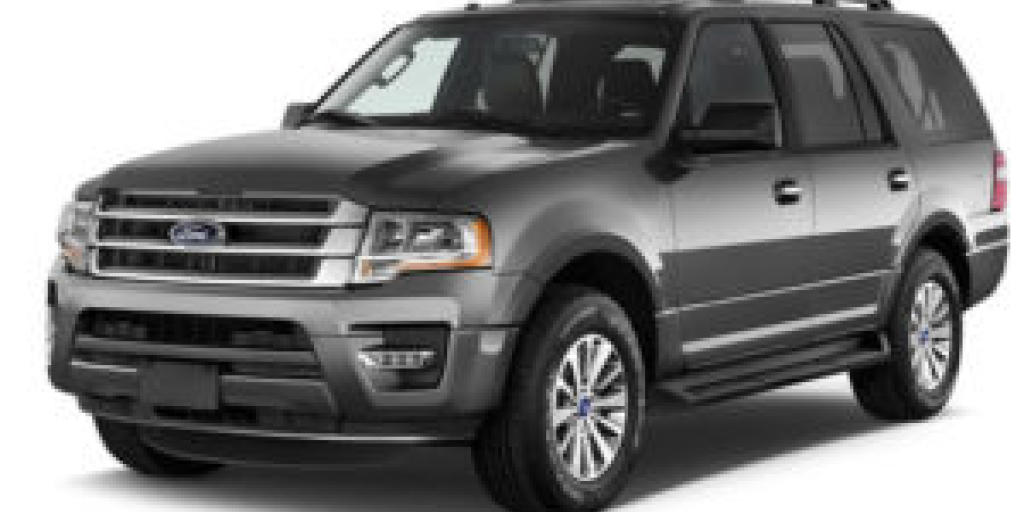 The Ford Expedition touts amazing reliability, as it's the vehicle most likely to reach and exceed the 200,000-mile mark. That's an important consideration when factoring in its value. The SUV's interior space is another strong selling point, where you have access to 130.8 cubic feet of cargo room. While its initial price of $47,125 might seem high, but when you consider its durability and storage options it's well worth it.
2017 Honda Pilot
The Honda Pilot continues to be a popular choice for families thanks to the SUV's outstanding safety scores and interior space. Speaking of room, you'll have plenty of it as it has a maximum cargo capacity of 83.8 cubic feet.
2017 Toyota Highlander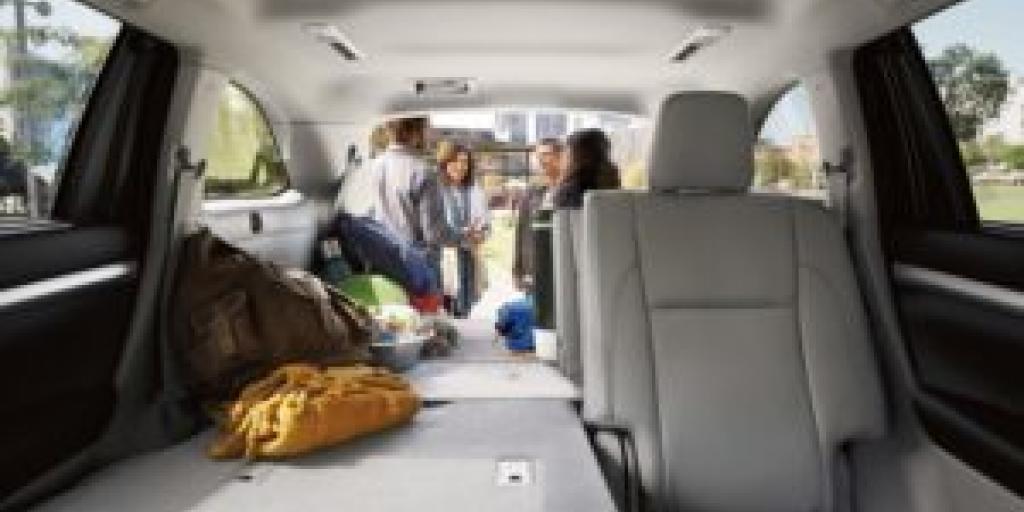 The Highlander made U.S News & World Report's "Best 3-Row SUVs for the Money," list. There are good reasons why it made the list, with the Highlander's affordable price of $30,630 and spacious interior of 83.7 cubic feet being two of its main selling points.
2017 Toyota Sequoia
The Sequoia possesses close to the amount of cargo capacity (at 120.1 cubic feet) the Chevrolet Suburban has. Affordability is another factor in the Sequoia's favor. U.S. News & World Report estimates you can save around $4,000 by choosing the Sequoia over the Suburban.
2017 Subaru Forester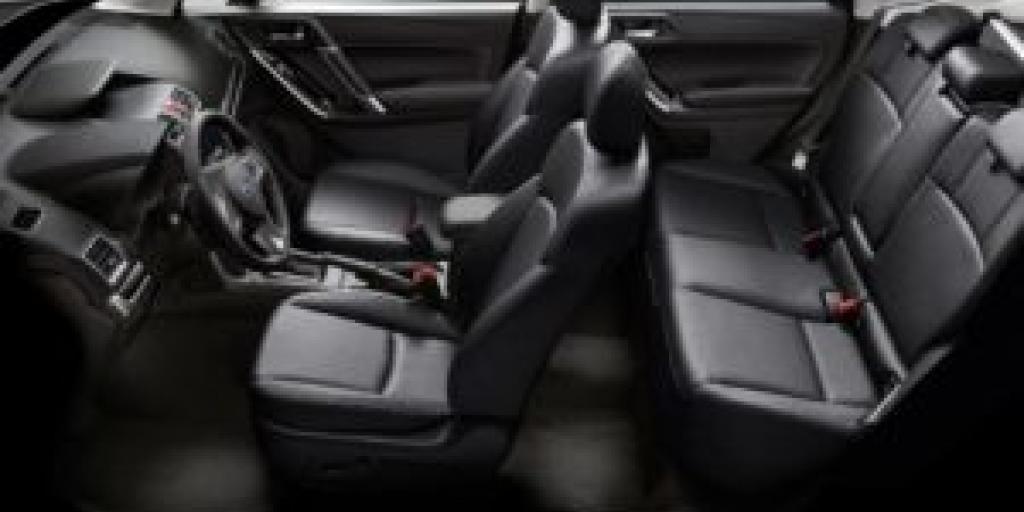 Subaru is a brand known for quality, reliability, and exceptional safety performance. The Forester fits these qualities well, while also achieving remarkable value with its starting price $22,595. It also possesses ample space for your items with a cargo capacity of 74.7 cubic feet.
2017 Honda CR-V
The Honda CR-V garnered many honors including U.S. News & World Report's "Top-Rated Compact SUV" award. The CR-V is affordable, with a price of $24,045, and it's spacious enough to handle your varied demand with a cargo capacity of 75.8 cubic feet.
Our Impressions
These SUVs represent the roomiest options available. While space is important to consider, equally important is to examine your requirements and what you'll be using your SUV for, as this will help you choose the best model available for your personal needs.
Useful SUV Links
---
Recommended SUV News & Reviews