A focal point for many is reducing your carbon footprint. To assist with this, some vehicle manufacturers have created green SUVs. These SUVs are less harmful to the atmosphere because they produce lower emissions. Along with less pollution, these models deliver excellent fuel efficiency to help you save money in fuel expenses.
Understanding the Labels
The United States Environmental Protection Agency unveiled new fuel efficiency labels for vehicles back in 2012. Now, when you visit a dealership, you can see how efficient and clean the vehicle is. Included on these labels is the following information:
Fuel efficiency costs: Along with learning how much the SUV earns in fuel economy in city, highway, and a combination of both driving types, the label also shows you how much less you'll pay in fuel costs relative to other newer vehicles over the next five years.

In addition, you can view an SUV's smog and greenhouse gas emissions. For each, the EPA ranked vehicles from 0 to 10 with 10 signifying the cleanest models available.

If you choose an electric vehicle, the EPA included how long it will take to charge the vehicle and its driving range on a full charge.

You can also use QR Code to pull up more efficiency and emission information on your device.
The label from the EPA doesn't extend to just new models. Now, you can access this information on pre-owned models too. Dealers and private sellers can access the vehicle label. Included on this label are the fuel efficiency of the vehicle, the CO2 emissions, and a QR code. With this code, prospective buyers can scan it to their smartphones and use the fuel economy information to see how much they would pay for fuel annually based on their driving habits. As you can see this is an innovative way to shop for your next vehicle.
Which SUVs Are Green?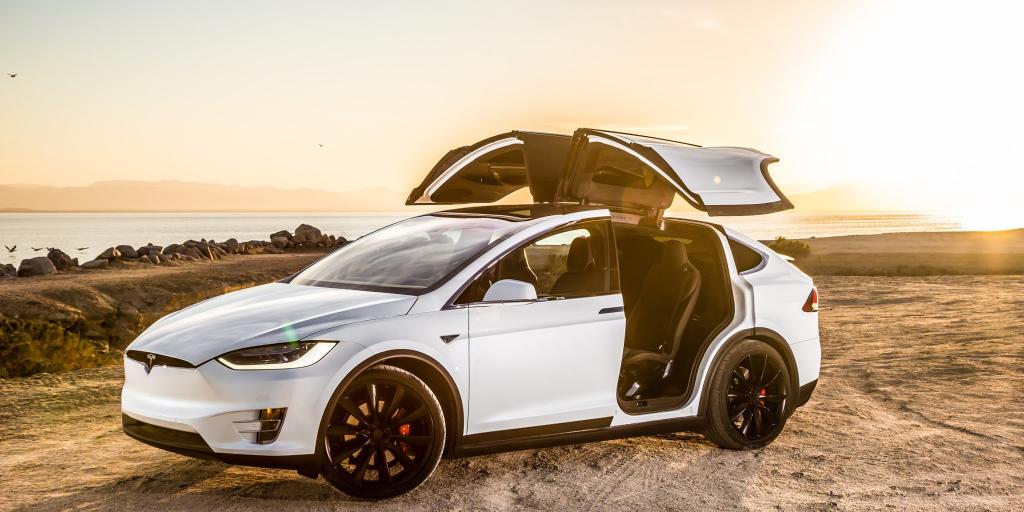 In an effort to help you find the cleanest vehicles available, the EPA makes it simple to find a SmartWay vehicle. These vehicles offer the highest level of efficiency and are the cleanest as it pertains to emission standards--only the top 20 percent of all vehicles earn the clean distinction.
To find a vehicle, you can visit the EPA's website. Next, you should click on the "Find A SmartWay Vehicle." This takes you to the vehicle selection page. On here you can select your SUV based on model year, your state of residence, and make. After doing a search for the cleanest 2017 SUVs, here are the results the EPA compiled:
2017 BMW X5 xDrive40e
Equipped with the 2.0L, four-cylinder engine and the automatic transmission, the SUV earns a combined 56 miles per gallon with the electric and gas option.
2017 Buick Encore
The Buick Encore achieves remarkable efficiency with its 30 combined mpg output. Due to its excellent fuel economy, you can save up to $1,000 in fuel costs over the next five years, according to EPA estimates.
2017 Honda CR-V FWD, AWD
Both of these models of the CR-V feature the 1.5-liter, four-cylinder engine. This engine achieves an efficiency of 30 combined mpg for the FWD model and 29 combined mpg for the AWD edition
2017 Honda HR-V AWD, FWD
The 2017 Honda HR-V comes equipped with the 1.8-liter, four-cylinder engine with variable gear ratios. This helps the SUV earn a fuel economy of 29 combined miles per gallon, which is impressive for an all-wheel-drive vehicle. If you want better efficiency, you can opt for the FWD model, as it earns up to 31 combined mpg.
2017 Lexus NX 300h AWD
This luxury SUV belies its segment name by offering you significant savings in fuel costs. To demonstrate, you could save up to $1,250 in five years compared to the average standard of a new vehicle.
2017 Lexus RX 450h AWD
The RX delivers good power without sacrificing in fuel expenses. Its combined fuel economy of 30 mpg is outstanding for its segment.
2017 Mazda CX-3 2WD, 4WD
Both of these options feature Mazda's 2.0L, four-cylinder engine with automatic transmission. This pairing yields a fuel economy of 31 combined mpg for the 2WD model, and 29 combined mpg for the 4WD option.
2017 Mercedes-Benz GLE550e 4matic
If you elect the gas and electric option, the SUV earns up to 43 combined mpg.
2017 Nissan Rogue FWD, Hybrid AWD, Hybrid FWD
The regular FWD model features the 2.5-liter, four-cylinder engine with automatic transmission. It earns up 29 combined mpg. Meanwhile, the Hybrid AWD and FWD feature the 2.0-liter, four cylinder engine, generating a fuel economy of 33 mpg and 34 mpg respectively.
2017 Porsche Cayenne S e-Hybrid
With electric or gas capabilities, this luxury SUV is versatile. To receive the best efficiency, opt for the gas and electric combo, as it earns you up to a 46 combined mpg efficiency.
2017 Subaru Crosstrek AWD
Subaru is one of the most durable brands available. It isn't surprising then to see one of its SUVs making the list. The Crosstrek earns up to 29 combined mpg, placing it at the top of the pack as far as all-wheel-drive models are concerned.
2017 Tesla Model X
Tesla dominates this list with five models delivering lower emissions and exceptional fuel efficiency. On the efficiency end, all models earn at least 89 combined mpg, resulting in the best offerings available from any brand.
2017 Toyota Highlander Hybrid 4WD LE Plus
This SUV features the 3.5-liter V6 engine with six-speed automatic transmission. Along with a good boost of power, the SUV achieves superior efficiency with a 29 combined mpg output.
2017 Toyota RAV4 Hybrid AWD
The pairing of the 2.5-liter, four cylinder engine and the six-speed automatic transmission earn the SUV a combined efficiency of 32 mpg.
2017 Volvo V60 FWD
This stylish SUV is a smart buy thanks to its combined 29 mpg output, saving you up to $750 in five-year fuel costs.
2017 Volvo XC90 AWD PHEV
When you do the electric and gas option, this SUV receives up to 54 combined mpg. That can save you up to $750 over five years, according to EPA estimates.
Useful SUV Links
---
Recommended SUV News & Reviews