Having a teen driver can be challenging enough. Along with teaching him or her about safe driving behaviors, and gritting your teeth as you help them gain experience, it's important to find a safe vehicle for them. The right vehicle, coupled with an emphasis on driving safely, could reduce the risk of your teen being in an accident.
Chances are you might have the appropriate vehicle in your garage already. SUVs and compact ones, in particular, are great options for teen drivers. They come equipped with the most innovative safety equipment, are easy to maneuver, and have less horsepower.
To help you find the best compact SUVs for teen drivers, we used the IIHS guide on finding safe vehicles. To make this list, the SUVs have to possess electronic stability control and achieve good crash test ratings from the IIHS and the NHTSA--as a baseline, an SUV should receive four out of five stars in overall performance.
With these factors in mind, here's a closer look at some of the most appropriate SUVs for teens.
Ford Escape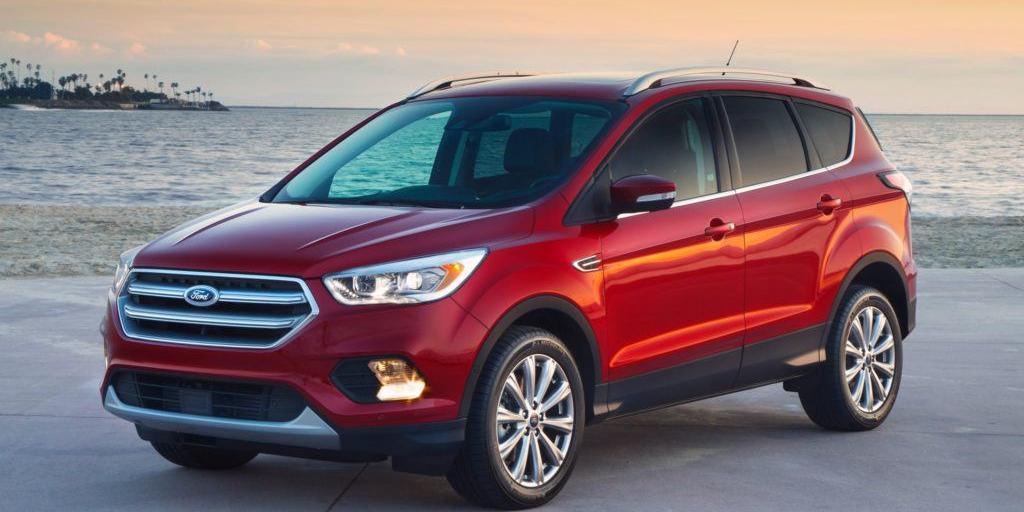 The Escape is compact, fuel efficient, and affordable. Teens won't roll their eyes when driving them thanks to the Escape's sporty exterior and refined interior. Meanwhile, the Escape has many benefits parents will love.
First, it's one of the most affordable options in its segment. With a price of $23,750, you can save well over $3,000 relative to the average cost of a 2017 compact SUV. Moreover, the Escape doesn't generate much horsepower, and it earned a five-star overall safety rating with the NHTSA.
Kia Sportage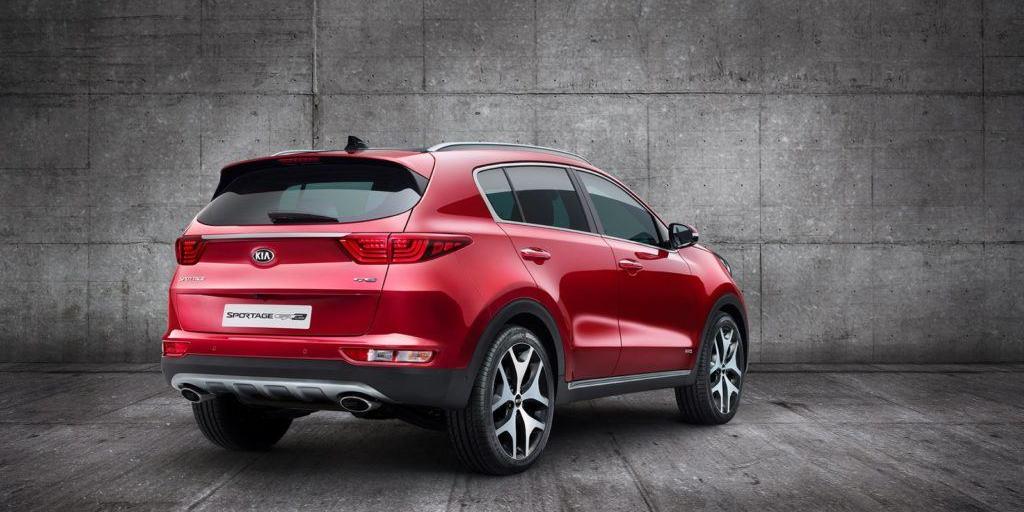 The Kia Sportage exudes style and safety. Its newly designed exterior gives the SUV a sporty allure your teen will love. Where parents will see the most value is in the Sportage's many safety features.
Kia constructed the Sportage with the Iso-Structure unibody. Using high-strength steel, the SUV's rigidity gives it a stable performance with smooth handling on a variety of surfaces. Furthermore, the steel provides more protection to the vehicle's occupants in the unfortunate event a crash occurs.
Kia also equipped this stylish SUV with many intelligent driver-aid technologies. Included in this suite is the Hill Start Assist Control, Downhill Brake Control, and Electronic Stability Control. These systems work together to provide smooth handling in a variety of conditions for your teen driver.
Subaru Forester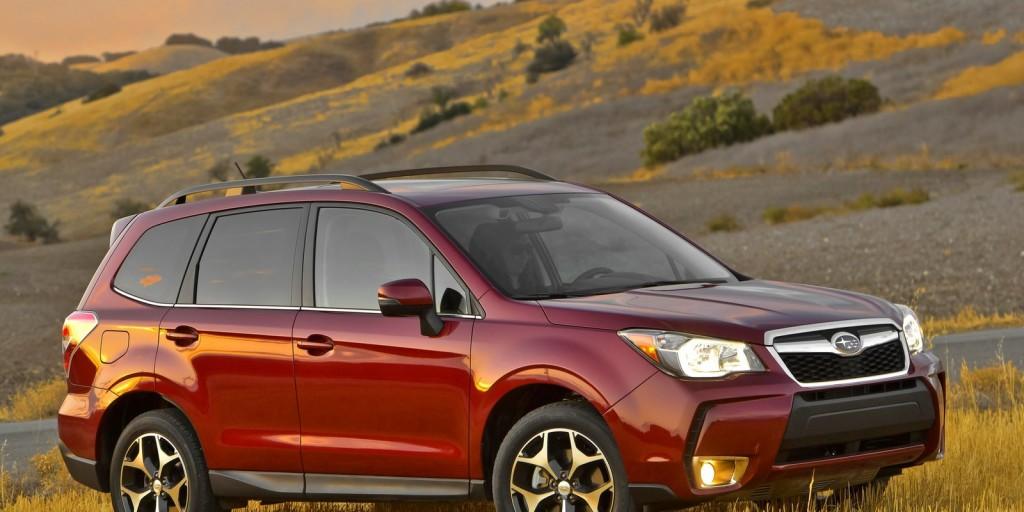 Subaru has been on the forefront of equipping its vehicles with some of the most innovative safety equipment. One of the best examples of this is the EyeSight Driver Assist Technology. This system monitors traffic and alerts drivers when they are close to veering out of their lanes. A great feature of this system is the Pre-Collision Braking that will apply full braking when it senses an emergency situation.
Along with looking over their shoulders and using the rearview mirror, you can have them use the rear-vision camera with reverse automatic braking. The camera increase your teen's range of vision to help them spot incoming traffic or obstructions when backing out of a spot. If the system detects an object, it will activate the reverse automatic braking that will stop the SUV.
Overall, these two features illustrate the high level of importance Subaru places on equipping their SUVs with safety equipment that is proactive in protecting drivers. For these reasons, the Forester is a smart choice for teen drivers.
Toyota RAV4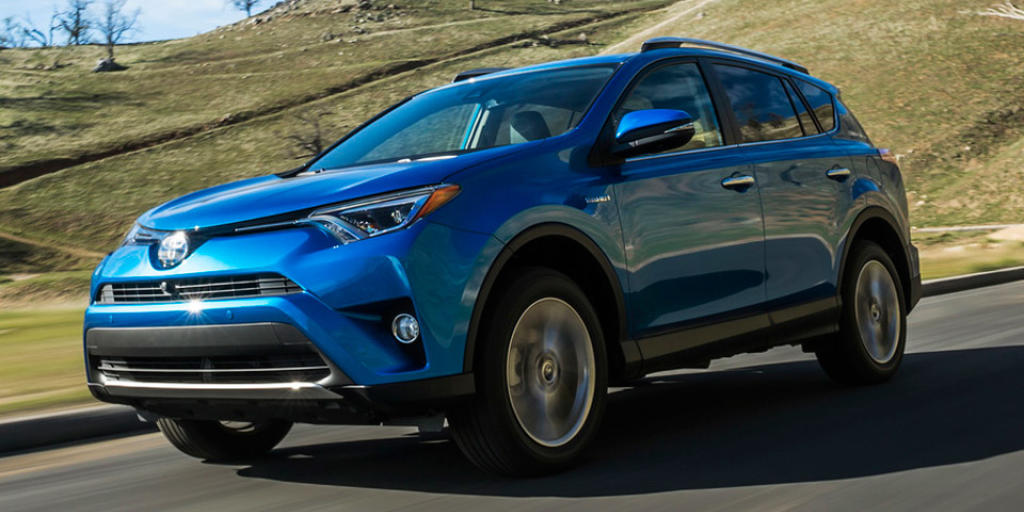 The Toyota RAV4 is affordable, delivers better than average fuel efficiency, and comes equipped with a complement of unique safety features. The Toyota Safety Sense consists of integrated systems like lane departure with steering assist, pre-collision system with pedestrian detection, and automatic high beams to enhance visibility in darker environments.
All these systems provide proactive support by reading traffic conditions and alerting drivers to any dangers that might arise. While these systems don't replace safe driving behaviors, they complement them and can give parents peace of mind when letting their teens drive safe SUVs like the Toyota RAV4.
Honda CR-V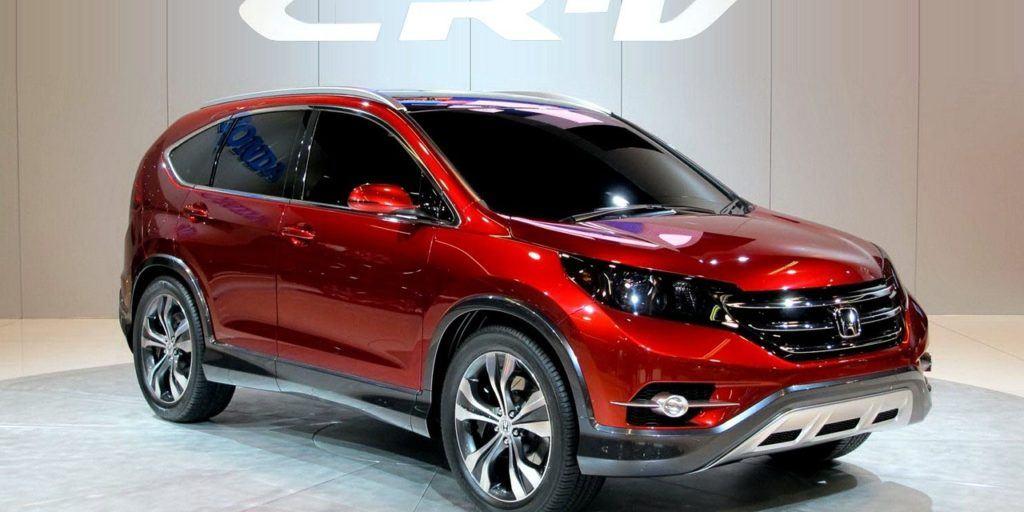 The Honda CR-V delivers the all-around performance parents and their teen drivers alike will love. With a starting price of $24,045, it's one of the more affordable models in its class. It's also among the most efficient models with a combined efficiency of 29 mpg.
On the safety front, the Honda CR-V comes with the Honda Sensing system. This system encompasses safety and driver-assistance technologies such as the lane keeping assist system, the road mitigation departure system, and the collision mitigation braking system. All CR-V models come with the multi-angle rearview camera to provide enhanced visibility when conducting maneuvers like backing out a parking spot.
All these factors combine to show the Honda CR-V is a suitable option for teen drivers.
Things to Consider When Buying an SUV for Your Teen Driver
This list is a sampling of some of the best SUVs for your teen driver. Because each need is unique and budgets vary, we wanted to provide a baseline of things to look for when buying a new or used SUV for your teen driver:
While standard in most new SUVs, if you decide to buy a pre-owned model, make sure it has electronic stability control. This system enhances traction to help teen drivers better navigate their SUVs in inclement conditions.

Examine safety ratings from the IIHS and the NHTSA for the SUV you are thinking of buying. Look for those that earn at least an overall score of four with the NHTSA and received the IIHS Top Safety Pick or Top Safety Pick+ honor.

You should also research any recalls that occurred in the model or ones in the same generation from the manufacturer due to parts defect. While it is common for most SUVs to have the occasional recall, multiples ones might indicate a bigger problem.

Lastly, you should request service records for pre-owned SUVs. A well-maintained vehicle will deliver more consistent performance than one that has received inattentive care.
Useful SUV Links
---
Recommended SUV News & Reviews