Compact SUVs have become the most sought after segment in the automotive market. This isn't surprising when you consider they offer many of the same performance features found in sedans, and are often lower in price.
Speaking of price, one of the main factors to examine when determining the cost of ownership is fuel efficiency. On average, compact SUVs earn a combined 26 miles per gallon, accounting for 23 mpg in the city and 29 mpg on the highway. Throughout this spectrum of great offerings, you can find models that deliver above what the class averages. With this in mind, here is a look at the compact SUVs with the best fuel efficiency. To create this list, we used data compiled by automotive experts AxleGeeks.
Toyota RAV4 Hybrid XLE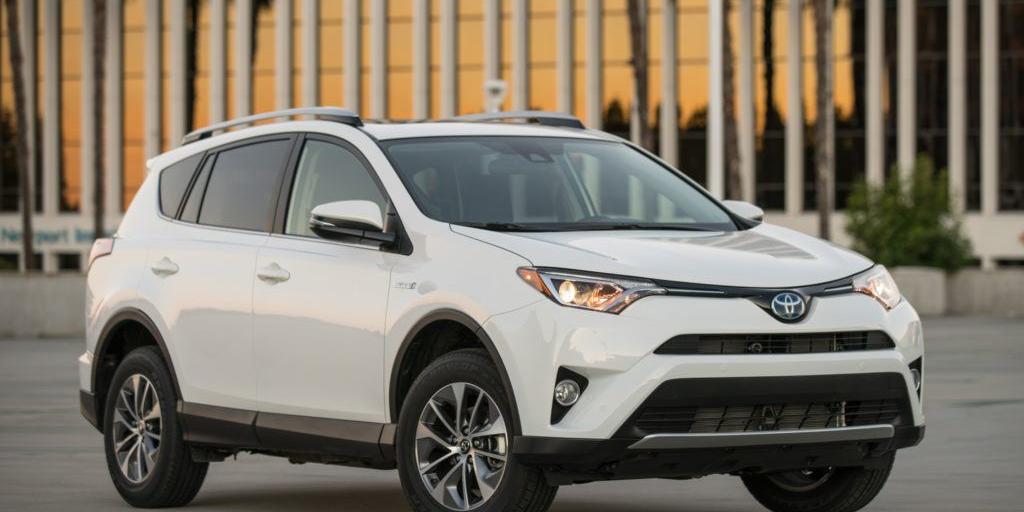 Whether it's commuting to the city, or taking ample highway drives, the Toyota RAV4 Hybrid XLE is a great choice. In the city, it earns an impressive 34 mpg, while on the highway it doesn't hold up as well, earning 31 mpg.
In terms of range--this is how many miles you can go per fill up, the RAV4 Hybrid has a city range of 503 miles, which is 143 miles more than its immediate peers average. This is an incredible advantage if you do much in the way of city driving. On the highway, that advantage diminishes some. The RAV4 Hybrid has a highway range of 459 miles--2 miles less than the segment averages. Overall, it's hard to beat this SUV's fuel economy, especially in what it delivers for city commuting.
Subaru Crosstrek Hybrid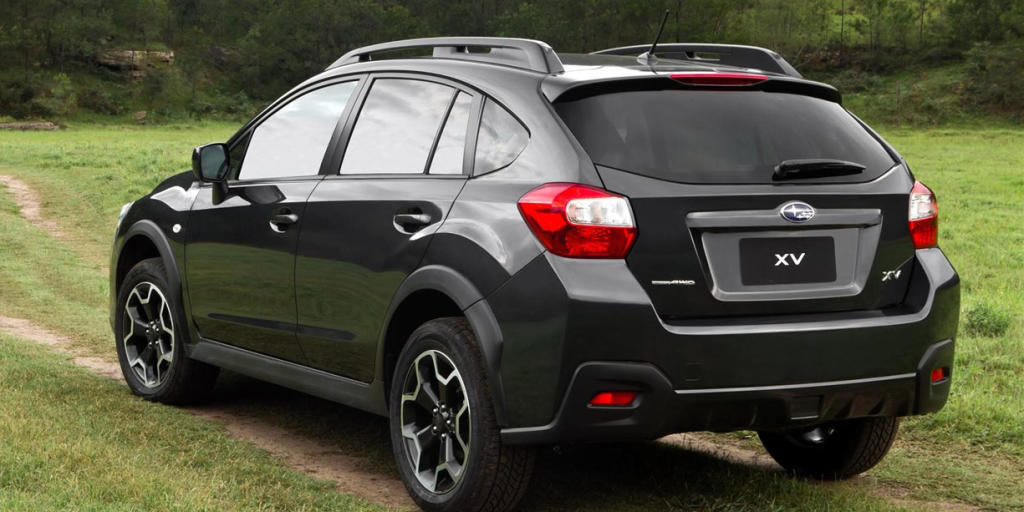 The Subaru Crosstrek Hybrid delivers exceptional fuel efficiency across the board. In the city, it earns 30 mpg and on the highway it delivers 34 mpg. Its combined fuel economy of 32 mpg places it second on the list of the most efficient compact SUVs.
While it earns impressive fuel economy numbers, when comparing its fuel range to similar models like the Toyota RAV4 Hybrid XLE, it doesn't fare as well. The Crosstrek Hybrid has a city range of 411 miles, resulting in it traveling 51 miles more on a tank than its counterparts. However, if you want maximum range pertaining to city driving, the RAV4 Hybrid achieves 503 miles per fill up--a 92-mile advantage over the Crosstrek Hybrid. However, if highway driving is what you do more of, you'll find the Crosstrek Hybrid to be a better option. With a highway range of 466 miles, it goes further per tank than both its segment averages and what the Toyota RAV4 Hybrid delivers. Factoring all this together, the Subaru Crosstrek Hybrid is a great option if you are looking for an efficient SUV with great highway range.
Mazda CX-5 Sport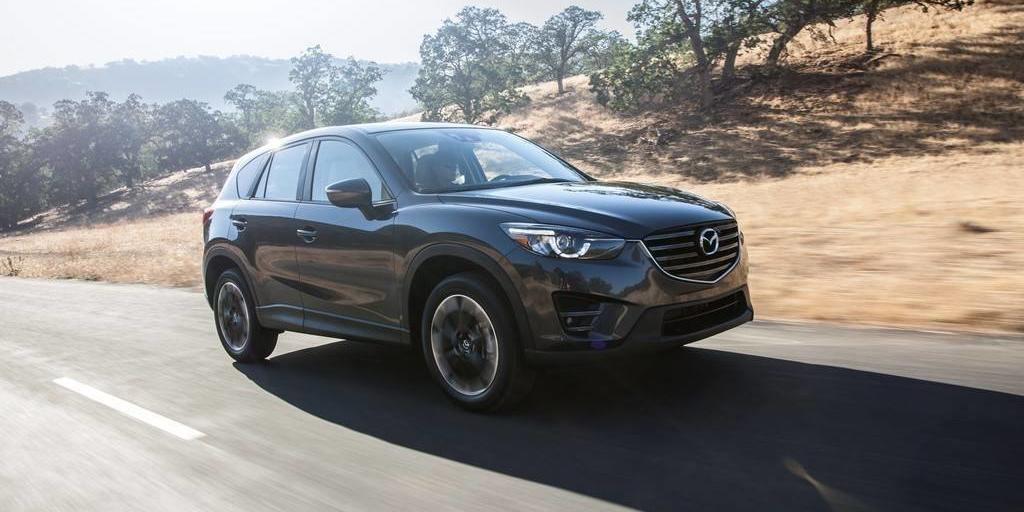 Mazda was able to achieve something many SUV manufacturers set out to do: create a stylish model which delivers sporty performance and excellent fuel economy. The result of Mazda's efforts, the CX-5 Sport, is an SUV that generates superior efficiency.
Its combined 30 miles per gallon isn't the best in class, but places it above the average its segment delivers. Where the CX-5 Sport achieves a class of its own is in its highway efficiency, where it earns up to 35 mpg. It even generates better fuel economy in the city relative to its compact SUV counterparts with a 26 mpg output. Touching further on its strength, highway driving, the CX-5 Sport possesses an impressive highway range of 518 miles. This means on average you can go 57 miles further with the CX-5 Sport than you would with other compact SUVs. As for city driving, it has a range of 385 miles. This is impressive when you factor in some hybrid models like the Subaru Crosstrek don't hold much of an advantage on the CX-5 Sport--the Crosstrek Hybrid has a 411-mile city range. Therefore, the Mazda CX-5 sport combines agile styling with impressive fuel economy. While not at the top of the list, it is among the most efficient non-hybrid models.
Chevrolet Trax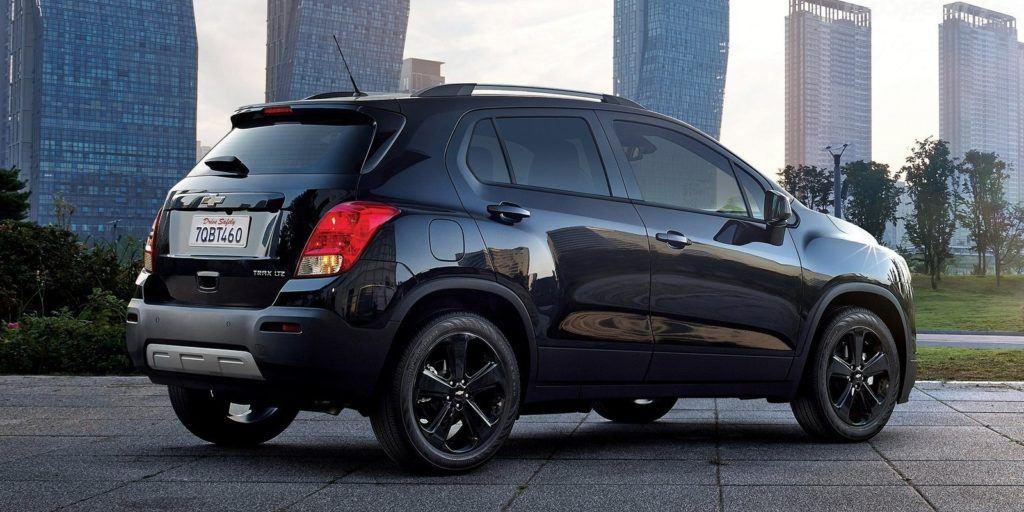 The Chevrolet Trax mirrors the Mazda CX-5 Sport in that both offer contemporary styling and achieve superior fuel efficiency. In the Trax's case, its combined 30 miles per gallon places it right in line with what the CX-5 achieves.
The biggest selling point for the Trax concerns its highway efficiency of 34 miles per gallon, placing it among the best in its class in this regard. Because it so efficient, it has a highway range of 476 miles. Certainly, there are others in its segment that perform better--like the Mazda CX-5 Sport, but the Trax still goes 15 miles more per tank than what its class averages. What makes the Trax even more appealing is when you combine its fuel efficiency with its cost. The base model for the Trax starts at $20,330, so with it, you receive one of the most affordable SUVs available that also earns great fuel economy. That's a double bonus many budget-savvy buyers want to see.
Subaru Outback 2.5i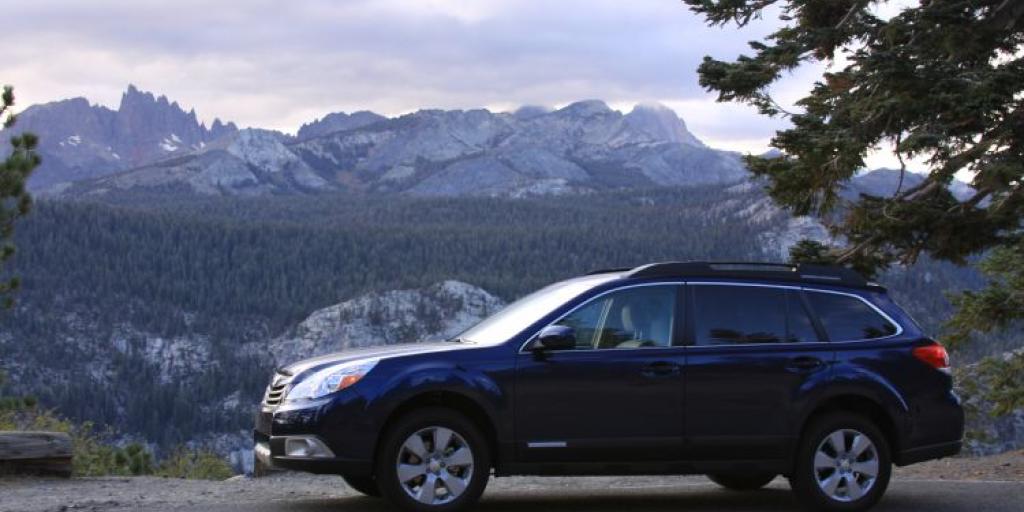 The Subaru Outback 2.5i earns a combined 29 mpg, comprising of a city output of 23 mpg and delivering 33 mpg for highway driving. Both of these outputs are better than what its segment averages, making this SUV a smart choice, especially for highway drivers.
If much of your trips encompass highway driving, you'll love the Outback's fuel range of 611 miles. This means the SUV can travel 150 miles more per tank than others in its segment--that's almost a third of what the Chevrolet Trax earns on the highway.
Pertaining to city driving, the SUV has a range of 463 miles, resulting in it going 103 miles further on a single tank. Therefore, you can see how having the Crosstrek will be advantageous from a budgetary standpoint.
Useful SUV Links
---
Recommended SUV News & Reviews