Now is an excellent time to buy an SUV. With SUVs being high in demand, it creates a buyer's market, as manufacturers elevate their games to help their models stand out.
The result is a segment full of exceptional models, translating into value for you. To assist you in finding the right model, Kelley Blue Book released its best SUVs under $25,000. Highlighting their Top 5, here's a look at what each of these models offers you.
2017 Honda HR-V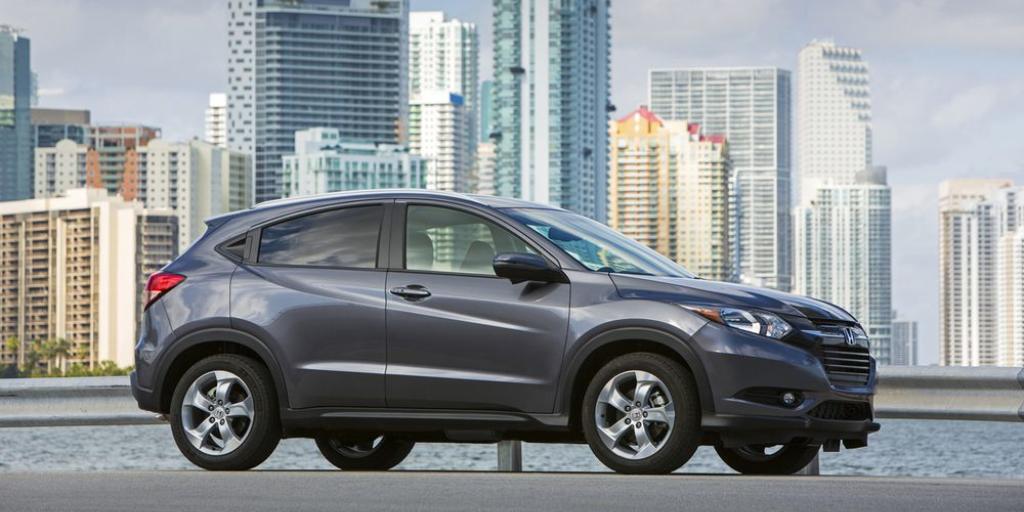 The Honda HR-V has become one of the most popular models in the compact segment. There are many reasons for this including the model's low price of $20,165, making it $3,975 less expensive than the average cost of models in its class, according to AxleGeeks.
Along with affordable pricing, the HR-V delivers impressive fuel economy with a 31 combined mpg. The HR-V also possess the roomiest interior in its segment. A great illustration of this is its 24.30 cubic feet of trunk space, resulting in the SUV having 31 percent more space than its counterparts average. The biggest compliment paid to the HR-V comes from the people who know it the most, its customers. The HR-V earned a 9.3 out of 10 rating on KBB's consumer ratings, indicating the high level of satisfaction most owners have for the SUV.
2017 Subaru Forester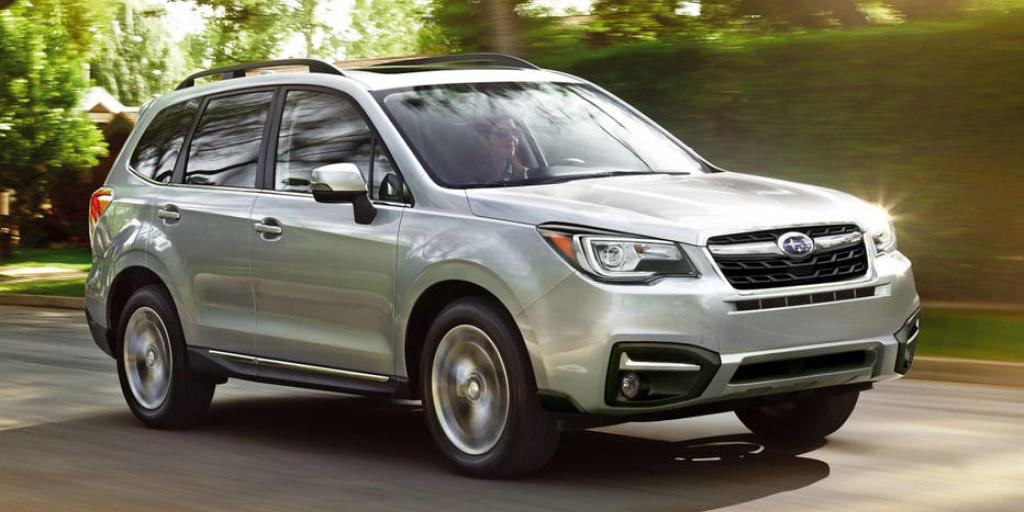 There are not too many brands that have built as good of a reputation as Subaru has. Not only are their vehicles some of the safest on the road, they also retain exceptional value. This makes them appealing to buyers looking for the best deal.
The 2017 Subaru Forester is no different in this regard. Subaru equipped all of its Forester trims with all-wheel-drive, supplying you with the best handling available whether your needs are off-road or traversing over slick road surfaces. In addition, the Forester achieves exceptional value. With a starting price of $22,595, it is $4,405 less expensive than the average cost of other models in its segment. This represents an excellent deal when you factor in Subaru's reputation for durability. Overall, if you are looking for an SUV that handles well in a wide variety of environments, is durable, and aligns with your budget, then it's hard to beat what the Forester offers.
2017 Mazda CX-5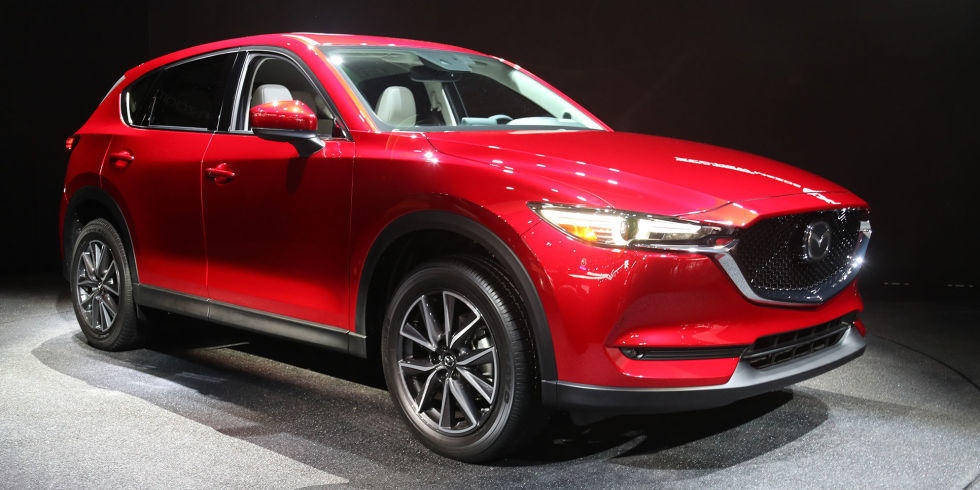 The refreshed design of the 2017 Mazda CX-5 is the pinnacle of style. Inspired by the Mazda Kodo "Soul of Motion" design, the SUV delivers an agile stance that excites, making it arguably the most stylish SUV in its segment.
Its style is only one area in which the CX-5 excels, however. The SUV's outstanding performance deserves just as much attention. Equipped with the four-cylinder SKYACTIV-G 2.0-liter engine, the SUV delivers an impressive 184-horsepower output. To help it achieve its mesmerizing performance, Mazda equipped the CX-5 with its SKYACTIV-VEHICLE DYNAMICS with G-Vectoring Control. This system optimizes load control, allowing you to have more precision in steering and handling. The result is a responsive drive that is sure to delight you. Along with excellent power and handling, the CX-5 achieves good fuel economy. The best savings are in highway driving where the SUV earns up to 35 highway mpg. Ultimately, the CX-5 achieves a swaggering style buyers will love while delivering the type of performance normally found in sportier cars.
2017 Kia Sportage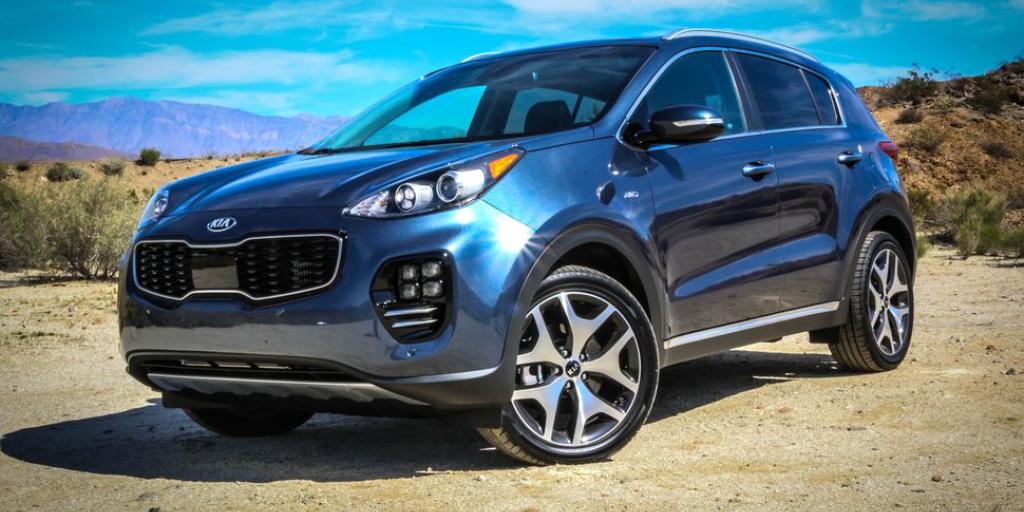 The Sportage earned Kelley Blue Book's 2017 Best Buy Award for Small SUVs. It's easy to see why when you explore all the Sportage offers you.
Redesigned for this year, the SUV achieves a perfect balance between refinement and sporty styling, appealing to a wide range of stylistic tastes. Inside, the versatility of the Sportage exudes family-friendly thought, as the SUV possesses 60/40 flat-folding rear seats and dual-level cargo floor. Both offerings create flexibility in storage solutions which is something many SUV buyers value highly. Speaking of customers, the Sportage earned rave reviews from its owners, receiving a 9.6 out of 10 score. While style and interior versatility are high on consumer's priorities, so is warranty offerings; this is an area where Kia excels over other manufacturers. Kia's 10-year, 100,000-mile limited powertrain warranty shows the confidence it places in its vehicles by offering long-lasting coverage.
2017 Honda CR-V
The 2017 Honda CR-V is the trendsetter. To keep others in the dust, Honda equipped the CR-V with a new turbocharged engine, helping it achieve an impressive 34 highway mpg. Along with a new engine, Honda redesigned the interior to make it roomier and to provide better functionality for drivers and passengers alike.
The Honda CR-V earns the top SUV under $25,000 honor because it's better than other SUVs in its class in key metrics, including:
Price: The CR-V starts at $24,045, making it $2,955 cheaper than the average cost of a 2017 compact SUV.

Fuel efficiency: The CR-V delivers fuel economy of 29 combined mpg--a four mpg advantage over the average output of its counterparts.

Horsepower: With a horsepower output of 184, the CR-V achieves slightly better than average power for its class.

Interior space: The CR-V's generous trunk space of 39.20 cubic feet represents a 59 percent advantage over the average trunk space offered by its immediate peers.
These advantages show how the 2017 Honda CR-V achieves the best all-around performance in its segment, earning it the highest honors.
Tips When Shopping for a New SUV
When shopping for a new SUV, here are some factors to keep in mind:
Prioritize needs to determine the best model for you. To demonstrate, if you plan to start or grow your family in the next few years, passenger seating and interior space will be focal points to consider.

Compare several models by your priorities. This will help you narrow your choices to your ideal model.

Consider all costs of owning an SUV. This includes fuel, insurance, state fees, maintenance, and repair expenses.

Find the best resale models, especially if you plan to keep the SUV for only a few years. SUVs with the best resale value will net you the highest return on trade in--provided you do all the scheduled maintenance and keep the SUV clean.
Useful SUV Links
---
Recommended SUV News & Reviews